PDF.co is fully integrated with Zapier, an online service that allows you to build workflows integrating multiple online services (from email to Dropbox and custom API) without programming!
Check the detailed tutorial on PDF.co and Zapier plugin integration:
Installation:
Quick Start:
1. Create New Zap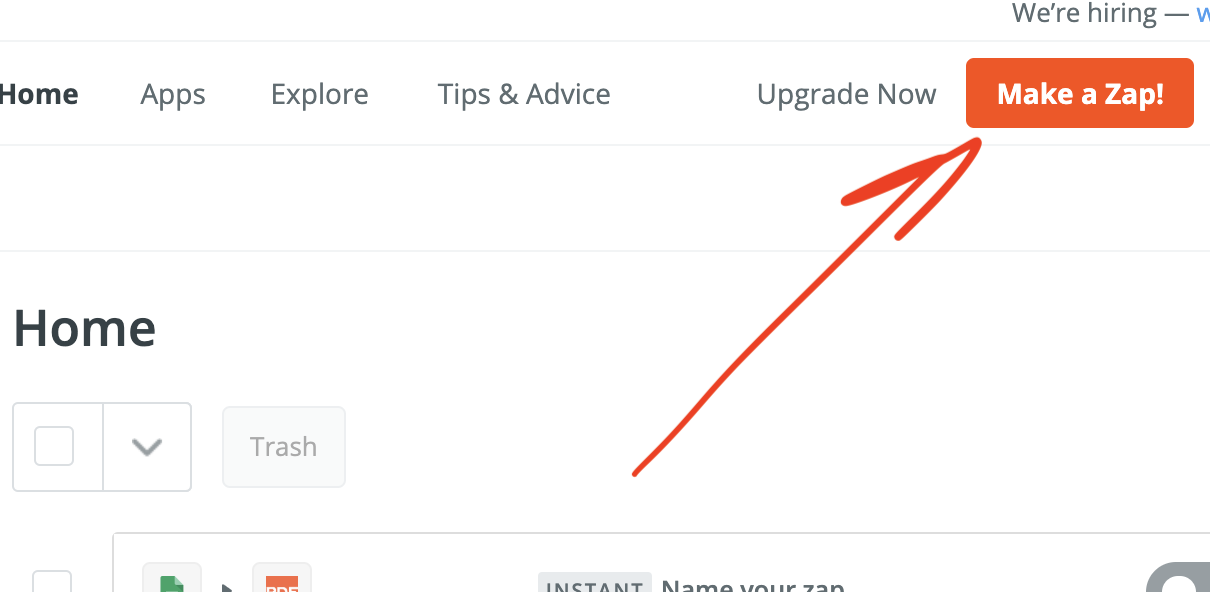 2. Select what will trigger your new Zap
Now you should select a trigger that will cause your new Zap to run. In other words, Zap will run when something happens with the Google Sheet selected. Or it also can be New File in Dropbox or new Email With Attachment.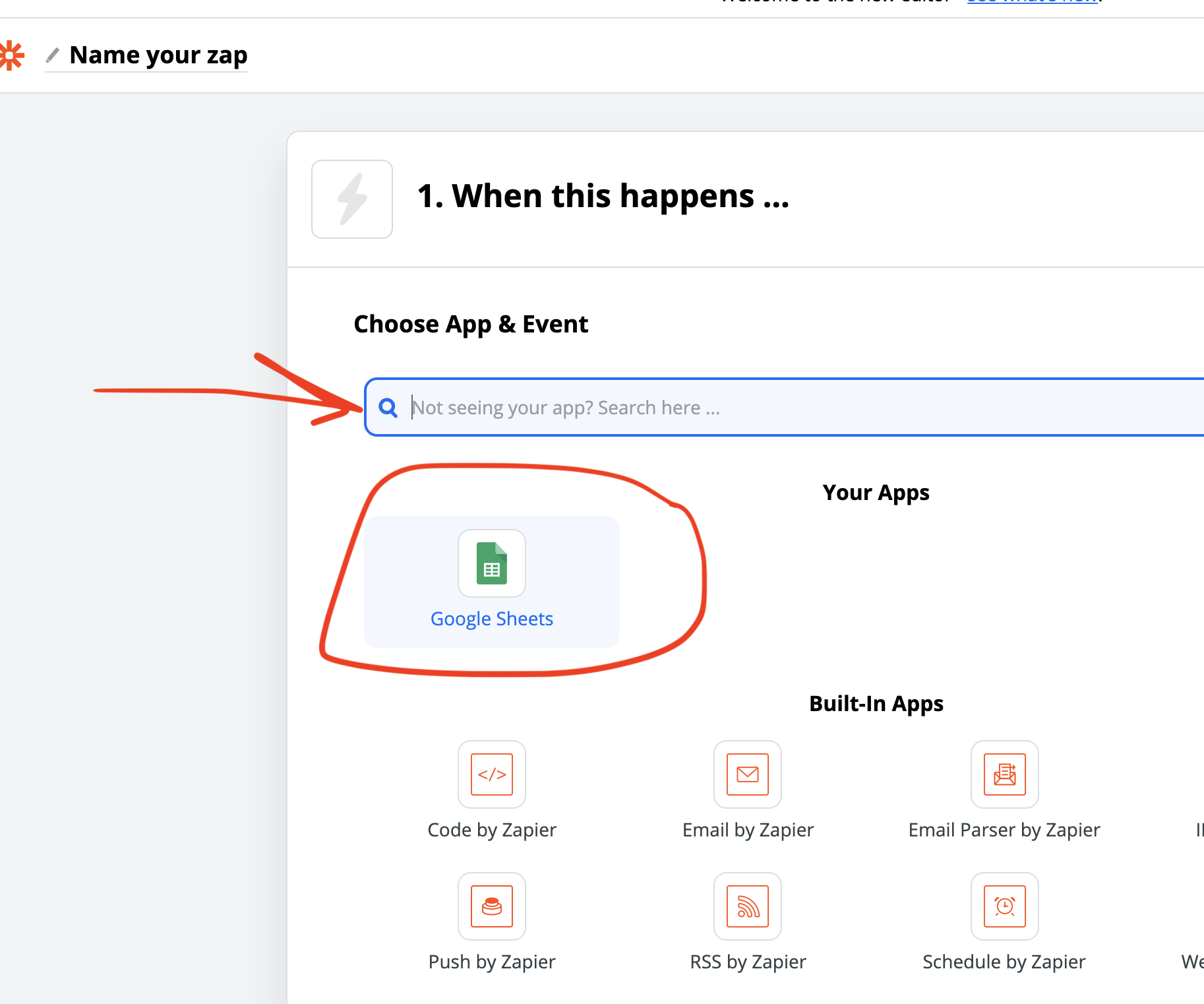 3. Setup Trigger and click Continue
For example, our Zap will run when a new row appears in the selected Google Sheet spreadsheet.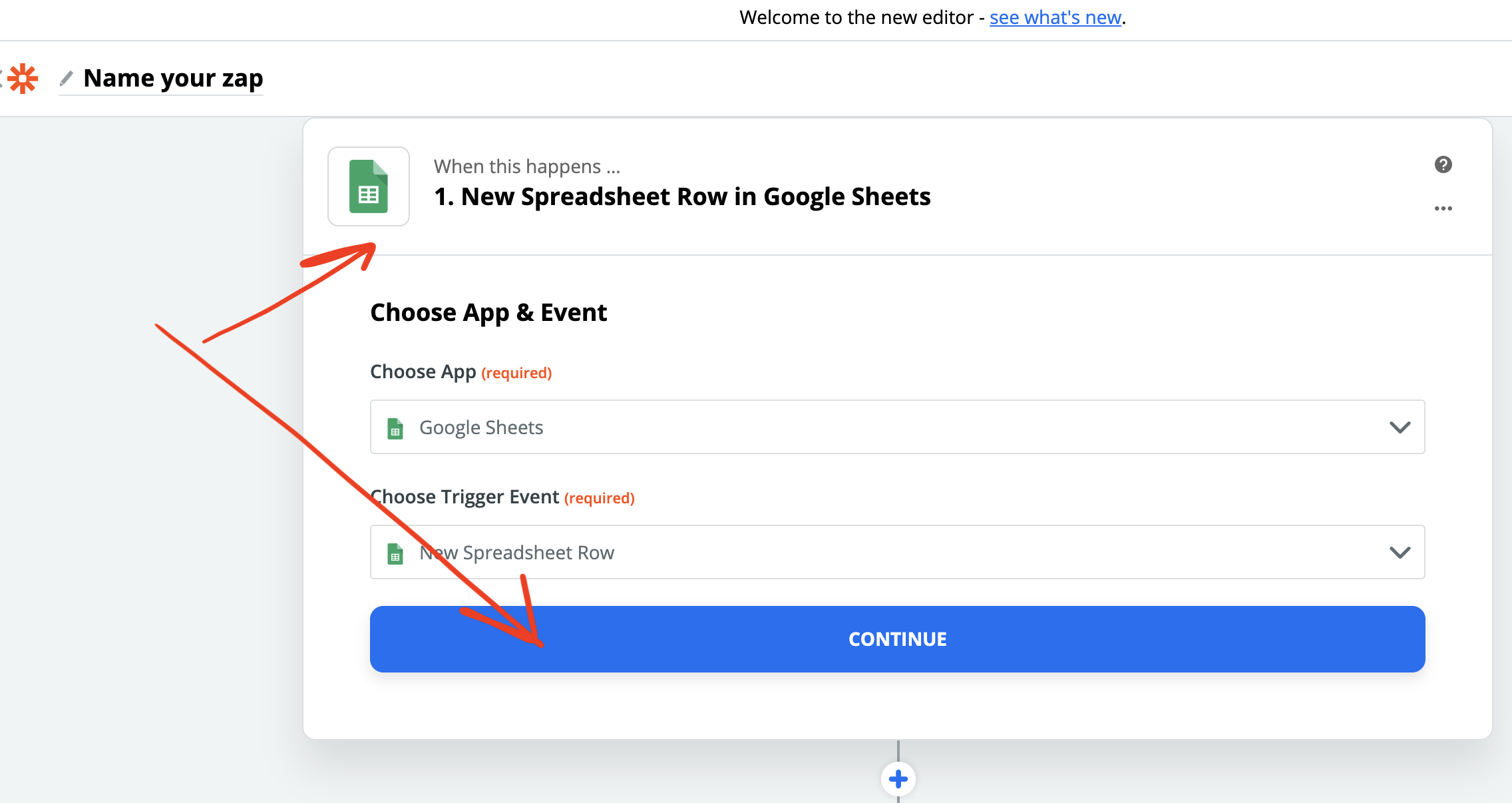 4. Now add the next step as PDF.co plugin.
Click on the + icon and type PDF.co and click on PDF.co icon to confirm
If you can't find PDF.co in Actions then add it from this link:
https://zapier.com/apps/pdfco/integrations
5. Finally, select and set up the action for PDF.co plugin
And you are ready to go! Don't forget to sign up for a free trial to copy and paste your API key when asked
Available Actions in PDF.co plugin for Zapier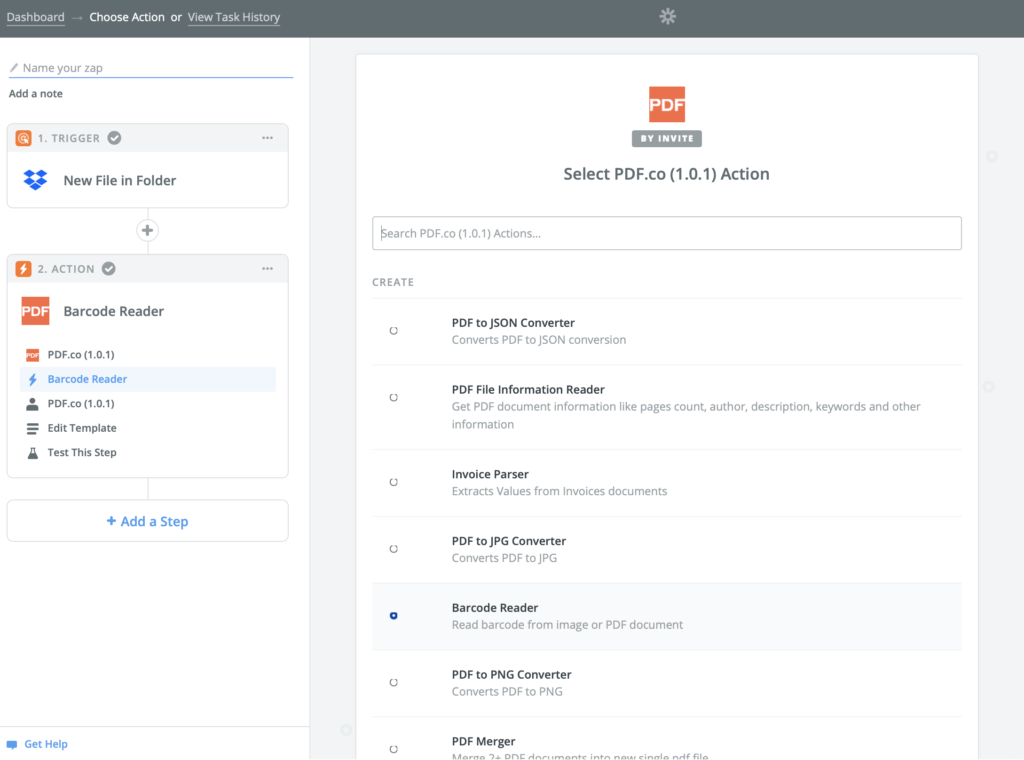 List of Actions:
PDF Splitter
Tutorial: https://pdf.co/pdfco-zapier-split-pdf-from-google-drive-folder
This PDF.co Action for Zapier takes a source PDF file and splits pages from PDF document into separate new PDF files.
PDF to CSV Converter
Tutorial: https://pdf.co/pdfco-zapier-convert-pdf-to-csv-from-google-drive-folder
This Action for Zapier uses PDF.co API to extract text data from PDF scanned PDF or even photos of documents into CSV with data split by columns and rows and cells. The AI-powered engine used in PDF.co API auto-detects correct cells location inside source document to re-create an original layout of the source document.
PDF to JSON Converter
Converts PDF to JSON conversion. This Zapier action will take a PDF or scanned PDF file and will generate JSON from it that includes data from tables auto-splitter using built-in AI into columns and rows.
PDF File Information Reader
Get PDF document information like pages count, author, description, keywords, and other information. This Zapier action will take a PDF file and will output information about the source PDF document as JSON. So you may use Title, pages count, author, keywords, description of PDF in other steps in your Zap.
Invoice Parser
AI-powered data extraction for invoices in PDF, scanned PDF, JPG, PNG, TIFF formats. Recognized thousands of invoices and extracts values from Invoices such as total amount, date of the invoice and invoice number.
PDF to JPG Converter
Converts PDF to JPG. This action for Zapier will generate a JPG image of selected pages in the source PDF file.
Barcode Reader
This powerful AI-powered barcode reader can read one or more barcodes from images and PDF documents. Supports images, TIFF, PDF files as input and finds and reads QR Code, Code 128, Code 39, Interleaved 2 of 5, Code 93, PDF417, Datamatrix, MaxiCode, Aztec and many other barcodes.
Full list of supported barcodes to be read:
AustralianPostCode, Aztec, CircularI2of5, Codabar, CodablockF, Code128, Code16K, Code39, Code39Extended, Code39Mod43, Code39Mod43Extended, Code93, DataMatrix, EAN13, EAN2, EAN5, EAN8, GS1, GS1DataBarExpanded, GS1DataBarExpandedStacked, GS1DataBarLimited, GS1DataBarOmnidirectional, GS1DataBarStacked, GTIN12, GTIN13, GTIN14, GTIN8, IntelligentMail, Interleaved2of5, ITF14, MaxiCode, MICR, MicroPDF, MSI, PatchCode, PDF417, Pharmacode, PostNet, PZN, QRCode, RoyalMail, RoyalMailKIX, Trioptic, UPCA, UPCE, UPU
PDF to PNG Converter
This Zapier action converts PDF to PNG images. You may select a page or range of pages to render into PNG images.
PDF Merger
This Zapier action merges 2+ PDF documents into a new single PDF file. You may take multiple pdf files and this action will merge source pdf files in the same order as they were in the input list.
PDF to XML Converter
This action converts PDF to XML data file. The AI-powered engine used in PDF.co splits data into columns and rows. Data from tables is also converted into a table-like structure with rows and columns
URL to PDF Converter
This Zapier action uses a PDF.co engine to convert a link to a website (URL) into rich text PDF representation. This action is useful if you need to generate PDF copies of websites or pages on the selected website.
Barcode Generator
Tutorial: https://pdf.co/automate-barcode-generation-using-zapier-and-trello
This PDF.co API action generates a high-quality image of a barcode with value and type defined by input parameters.
Can generate the following barcode types:
QRCode, Code128, Code39, Aztec, Bookland, Codabar, Code93, DataMatrix, DeutschePostIdentcode, DeutschePostLeitcode, DutchKix, EAN128, EAN13, EAN14, EAN2, EAN5, EAN8, GS1_128, GS1_DataBar_Expanded, GS1_DataBar_Expanded_Stacked, GS1_DataBar_Limited, GS1_DataBar_Omnidirectional, GS1_DataBar_Stacked, GS1_DataBar_Stacked_Omnidirectional, GS1_DataBar_Truncated, GS1_DataMatrix, GTIN12, GTIN13, GTIN14, GTIN8, I2of5, IntelligentMail, ISBN, ITF14, Jan13, MacroPDF417, MaxiCode, MicroPDF417, MSI, Numly, OpticalProduct, PDF417, PDF417Truncated, Planet, Plessey, Postnet, PZN, RoyalMail, SingaporePostalCode, SwissPostParcel, Telepen, UPCA, UPCE, USPSSackLabel, USPSTrayLabel
PDF to XLS Converter
This action for Zapier extracts data from PDF, PDF scan or image file and creates XLS (for Excel 97-2003+) file with columns, rows, cells similar to the original layout in a source document using PDF.co functionality powered by AI.
PDF to HTML Converter
This action for PDF.co converts PDF to HTML with images, vectors, tables, and original layout preserved. Generated HTML can be viewed with browsers with no requirement for any PDF viewers.
Any Document to PDF Converter
Tutorial: https://pdf.co/automated-conversion-of-any-document-to-pdf-using-pdf-co-and-zapier
This PDF.co action for Zapier takes input documents in TXT, RTF, DOC, DOCX, XLS, XLSX, CSV, JPG, png formats and instantly converts into PDF.
PDF to XLSX Converter
This action for Zapier is similar to PDF to XLS converter action and also is using an AI-powered engine to extract data from the original image, PDF or PDF scan and convert it into XLSX spreadsheet with original data represented.
Coming Soon:
E-Signature Generator – send a request for e-signature based on the fillable template you prepared earlier and receive the final PDF once everyone has e-signed it.
URL to Image action – instantly create screenshots or thumbnails of web pages using their URL
Document Parser – extract custom data from documents based on easily created templates and rules set
File Type Checker – verify and confirm document file type (PDF, image, spreadsheet, etc) of the source document to verify the original file type before passing it further to other actions
Virus Checker – scan document for known viruses or malware inside before using this file in other actions and in your workflow.