In this tutorial, we will show you how to convert a quote into JSON using PDF.co Document Parser and Zapier.
Step 1 – Add Google Drive
To begin, let's create a zap and add Google Drive's New File in Folder trigger.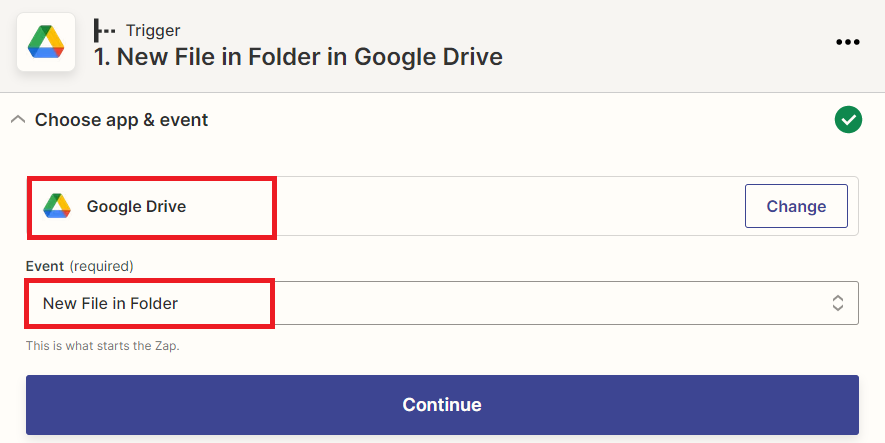 Step 2 – Setup Trigger
Next, let's add the Drive and Folder where we saved the quotation file.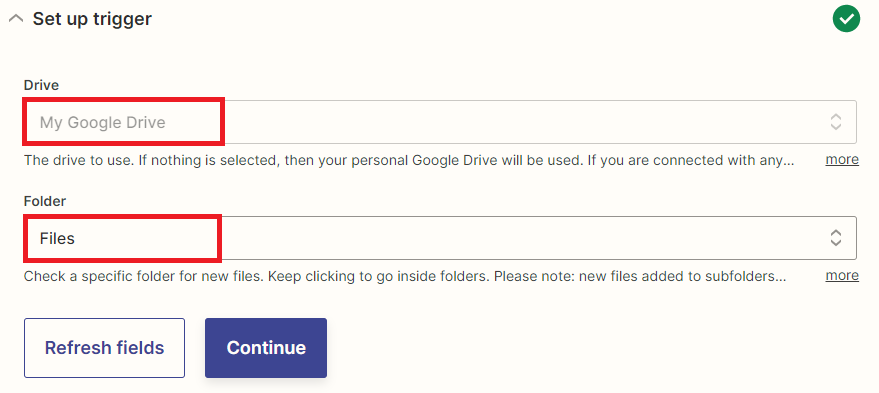 Step 3 – Test Trigger
Then, let's test the trigger to make sure that we set it up correctly.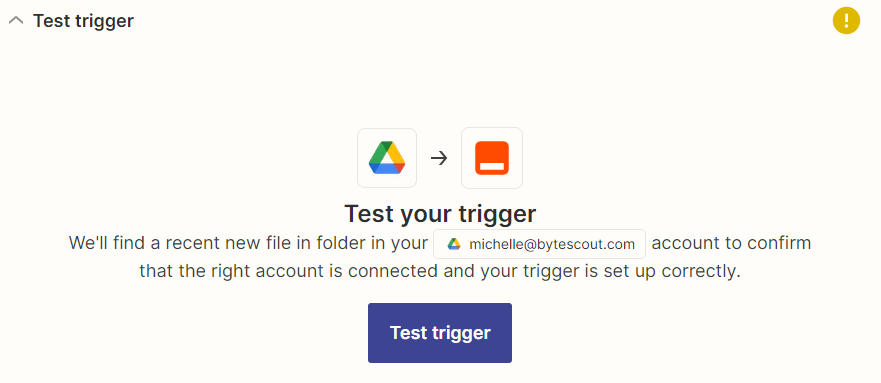 Step 4 – Trigger Output
Great! Google drive returned the quotation file that we will use for this demonstration.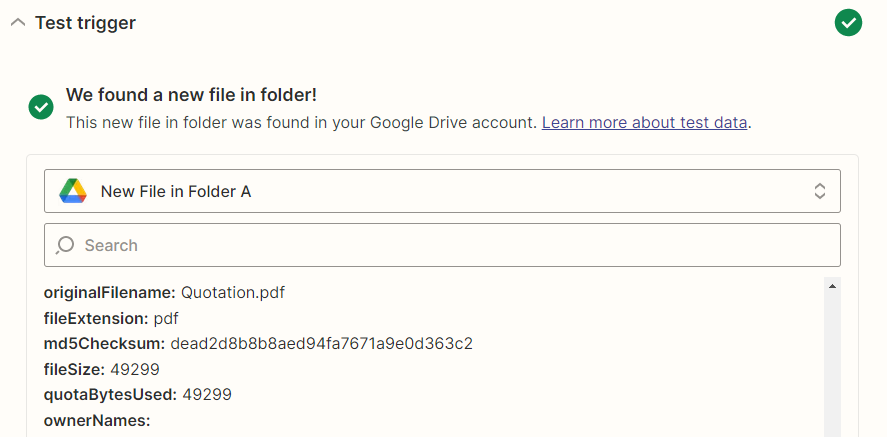 Step 5 – Add PDF.co
Now, let's add another step. Choose PDF.co as the App and the Document Parser as the Event.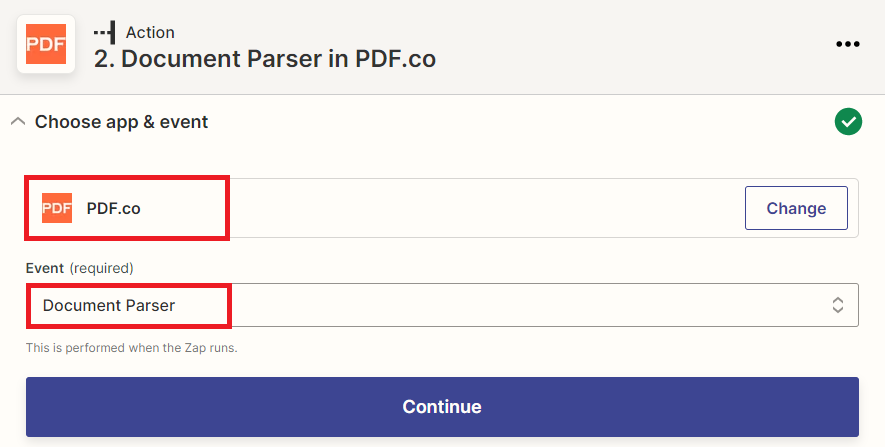 Step 6 – Setup Action
Let's set up the Document Parser.
In the Input field, select the Web Content Link from Google Drive.

Step 7 – Test Action
We are now ready to send a test call to PDF.co. Click on the Test & Review button to send a request.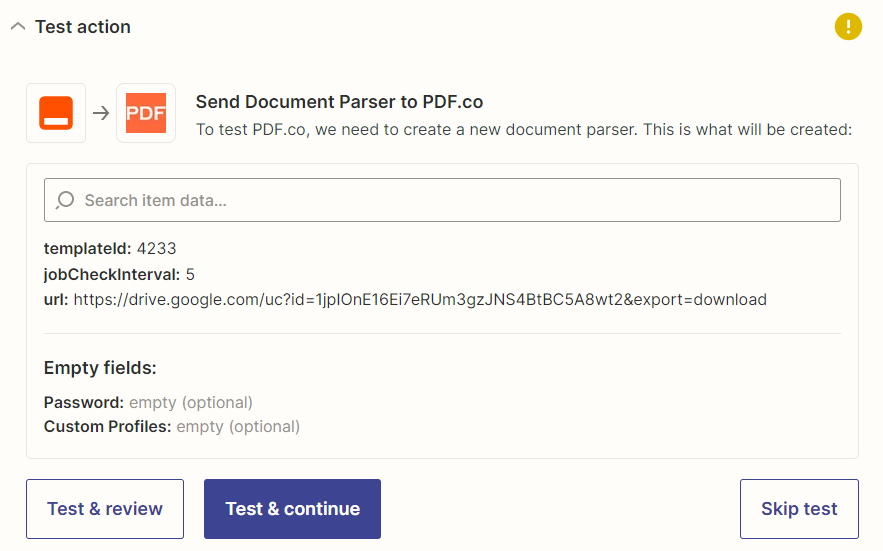 Step 8 – Document Parser Output
Excellent! We have successfully converted the quote to JSON.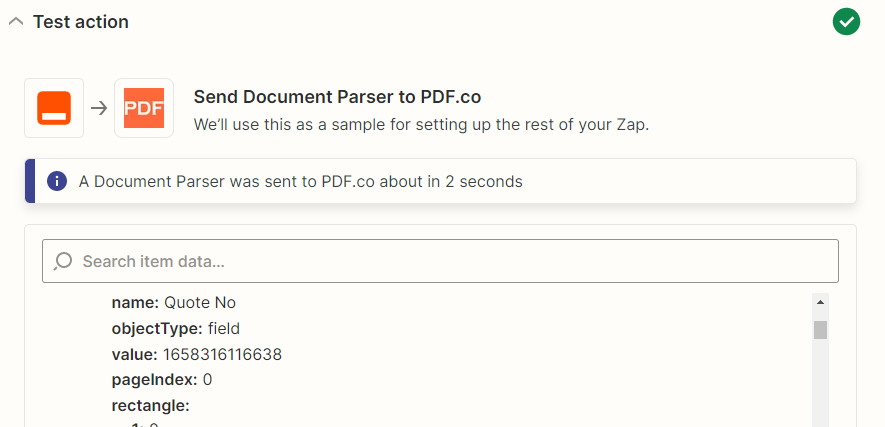 In this tutorial, you learned how to convert a quote with Document Parser using Zapier. You learned how to extract specific text in a quotation using PDF.co. You also learned how to set up the Google Drive trigger to run the Zap every time a new file is added to a specific folder.