Discover how you can use Zoom on your mobile device in a few simple steps. You will not even need an account with Zoom if you are not the one hosting the meeting. However, you will need to download and install the Zoom app on your mobile device.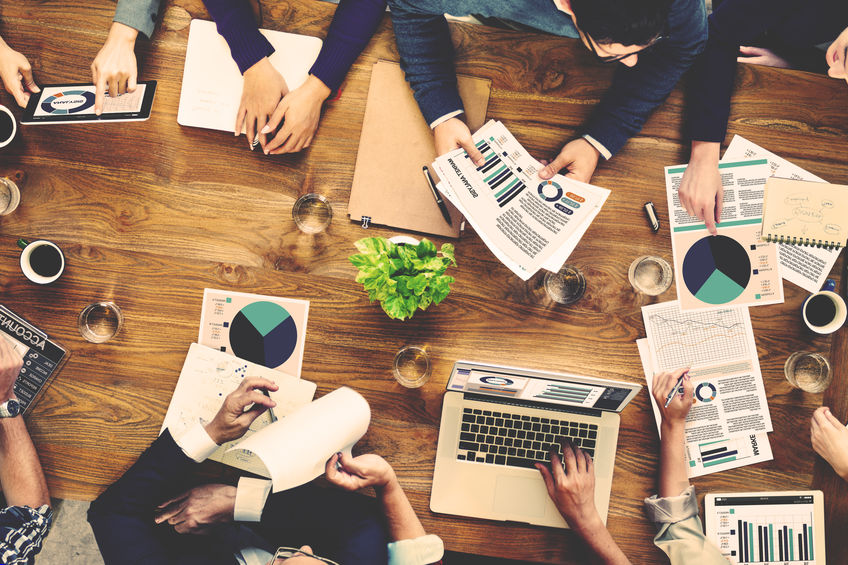 You will also be happy to know that Zoom works on both iOS and Android devices.

Using Zoom on Mobile Devices
To get started, download the Zoom Cloud Meeting app, and install it on your mobile device. It has over 100 million downloads as of 2020 and has a simple interface.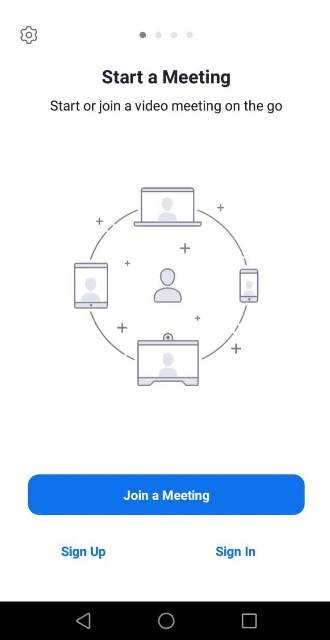 This simple layout suits the small screen of mobile devices, without limiting Zoom's webinar features.
Once you install the Zoom Cloud Meeting app, you have to sign in or sign up for an account. You may use your Gmail account, to shorten the process. The app will also ask for the date of birth, to confirm the Gmail account.
Once you are fully signed in, you will get to the app's home page, which has the which looks similar to the desktop app.

Meet & Chat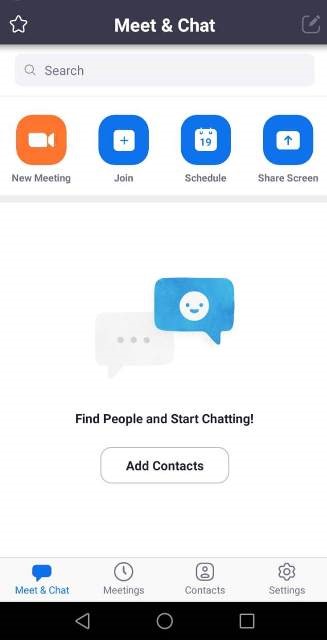 The Meet & Chat button combines the desktop's "Home" and "Chat" functions. It allows you to start a New Meeting, Join an existing meeting, Schedule a meeting, or even Share Screen. These four options are available at the top of the mobile screen.
Below the above options app lists recent calls, chat history, and any pending contact requests. To manage them, simply tap on the chat or contact, to view, or chat with them.
To draft a message, tap on the pencil icon on the top right, and to view your favorite contacts, tap on the star, which is on the top left.

Meetings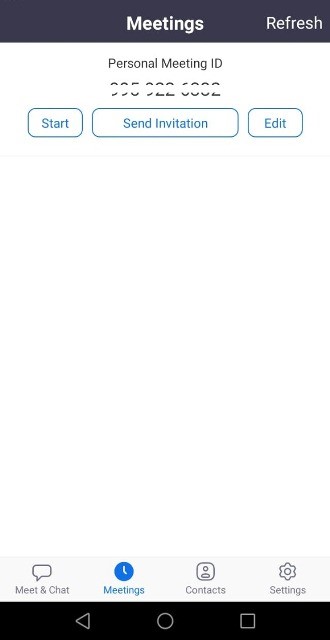 The "Meetings" option lists any upcoming Zoom meetings, classes, or events. It also allows you to start a call, send invitations, or edit your scheduled events.
To do any of those things, tap on one of the three options, and follow the on-screen steps to completion. The "Personal Meeting ID" is unique to your app, used to ID your events on Zoom.
You can view, edit, or delete any events or meetings appearing on your app, by tapping on them and following the on-screen instructions.
Tapping on your upcoming meetings will also give you options to send an invitation via text or mail, or add invitees to the meeting.

Contacts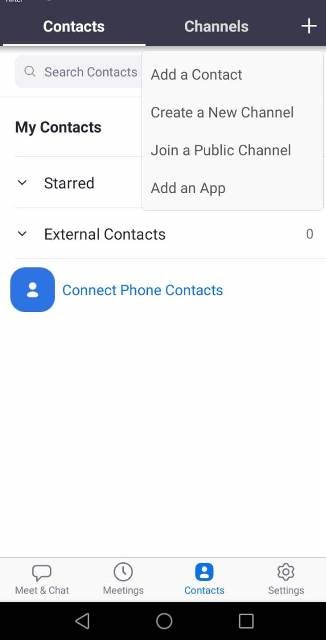 The "contacts" are similar to what you have on the desktop app. However, it allows you to add contacts from your Phone Contacts and lists external contacts separately.
Tap on the plus sign "+" on the top right, to "add a contact," "Create a New Channel," or to "Add an App." You may also tap or Contacts or Channels, to toggle between them.
The difference between the two is that Contacts connect you to individuals, while Channels connect you to groups.

Settings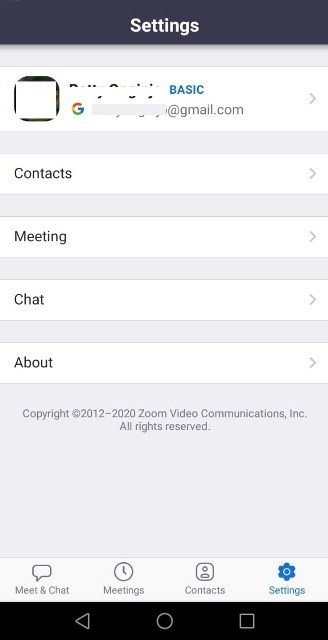 You can use the settings options to make changes to your account. Your Zoom Cloud Meeting app settings are sorted according to "Your Account," Contacts, Meeting, Chat, and About the app. You can make changes by tapping on them, then following the on-screen instructions.

Conclusion – Zoom Cloud Meeting app for Mobile
That is all there is to using Zoom on mobile devices. We hope you will enjoy working and collaborating while on the move, with Zoom on mobile. Do you have any challenges using Zoom? Please share them in the comments section below.