Electronic signatures have become standard when dealing with international clients, partners, and employees. Many industries were dependent on the functionality during the epidemic, with the largest shift to remote working in history. Electronic signature software has come a long way.
Today's market offers a diverse selection of possibilities for both small and large businesses. Finding the right solution for your business might be difficult, especially if all you want is a simple way to sign documents. Because electronic signatures are such an important service for so many people, we chose to analyze two well-known systems – HelloSign and DocuSign.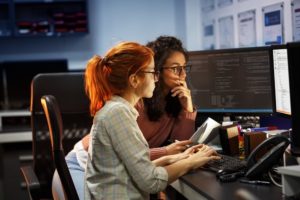 DocuSign
DocuSign, a well-known e-signature company, offers a variety of user-friendly solutions that help signers and document administrators get documents signed. DocuSign is a service that can assist you in managing your papers while saving you time and money. You can sign from any device at any time using their electronic signature technology.
You may easily upload and send documents for signing, as well as check the status of their signatures and send reminders. DocuSign is a strong application with millions of users. It caters to both small and large organizations, as well as offers some advanced features that distinguish it as an industry leader.
DocuSign has a court-admissible audit trail, which is a critical element for ensuring that your signed documents are legally bound. The platform offers over 350 integrations, and a single user's monthly fee starts at $10.
The second tier is the Standard subscription, which costs $25 per user each month and allows up to 5 users. This bundle includes reminders and notifications, as well as customizable branding and comments.
The Business Pro package costs $40 per user each month. Money collecting, advanced fields, signer attachments, bulk emailing, power forms, collaborative fields, in-person signatures, and sophisticated authentication are just a few of the features offered.
HelloSign
HelloSign allows you to electronically request and add legally bound signatures to any document. It is owned by Dropbox and a great option for freelancers because it offers a free version with some monthly limitations that allows you to use HelloSign's basic functions.
The Essential package costs $15 per month and includes one user, an unlimited amount of signature requests per month, five templates, an audit trail, reminders and notifications, and more.
The $25 standard subscription per month per user covers 2 to 4 persons. It also includes branding, mass emailing, team functionality, and Salesforce integration, in addition to all of the features available in the Essential package.
Whatever bundle you choose, you'll get a free 30-day trial period.
How to Work with DocuSign vs HelloSign
Check out the tutorial below if you'd like to know how to work with DocuSign:
Conclusion
HelloSign is a more cost-effective option that is better suited to independent contractors and small businesses. On the other hand, DocuSign allows you to maintain and use a bigger number of document templates, connectors, and functions, making it a better alternative for larger firms or organizations. DocuSign is perhaps a better alternative if your company is growing or if you want to sign up a large number of consumers for a plan.