This tutorial shows the simple step-by-step process of converting a Gmail attachment into a CSV file using PDF.co and Zapier.
Useful resources:
For this demonstration, we will use this Gmail PDF attachment as an example. Upon receiving this email, we aim to convert the PDF attachment into a CSV file.
This handy Gmail attachment extractor can convert PDFs to CSV format straight from your emails.
The PDF attachment contains product information such as name, unit, and price.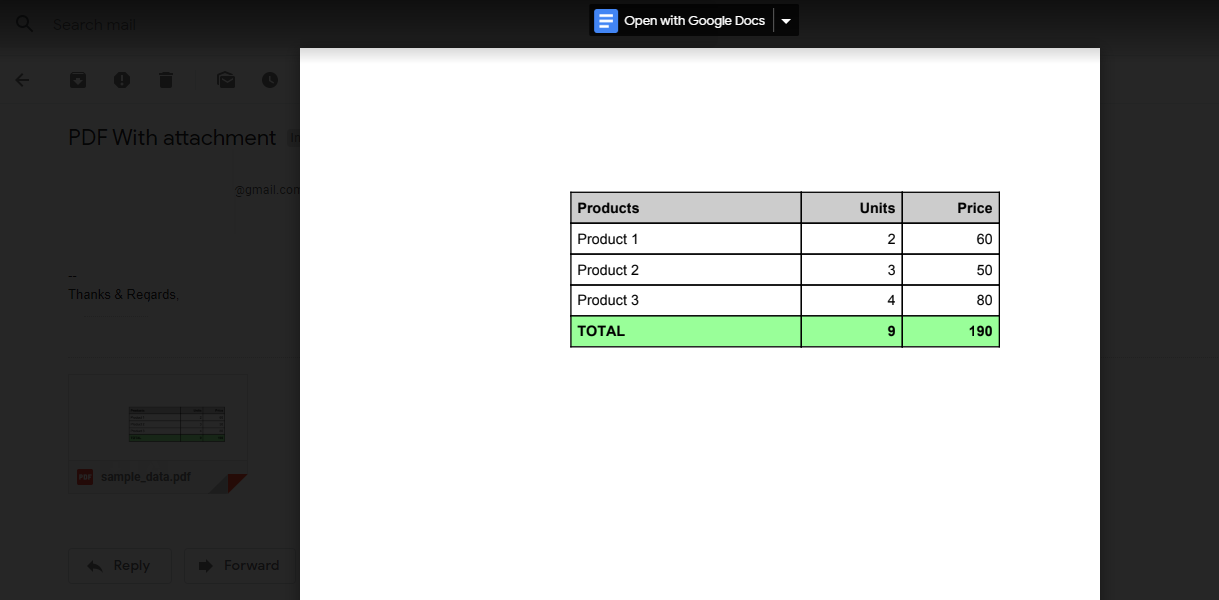 Step 1: Select Input App and Event
Create a new zap with Gmail as the input app and New Email Matching Search as the event.

Step 2: Input Search String Criteria
The next step is to provide a Search String criteria. We have to specify the source email address and that it contains an attachment.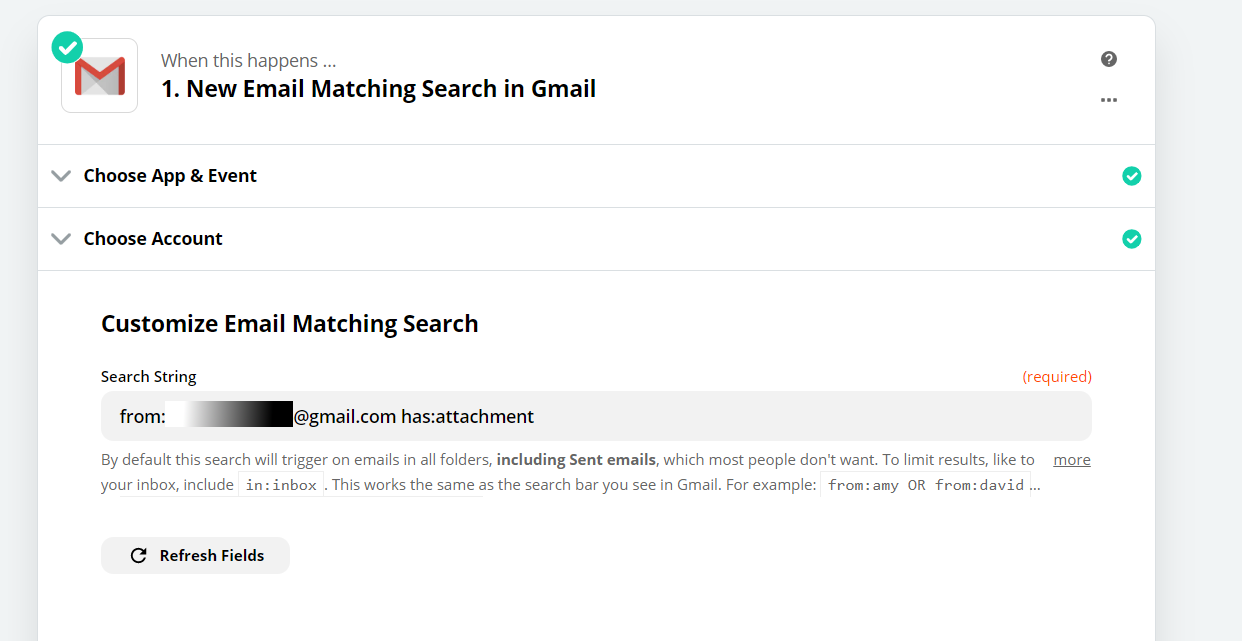 Step 3: Test the Input Data
Before hitting the Test Trigger button, have one email received that qualifies the mail filter criteria? It's necessary for test trigger detection. If we review the Test email data, it contains all the email information along with the attachment information as shown below.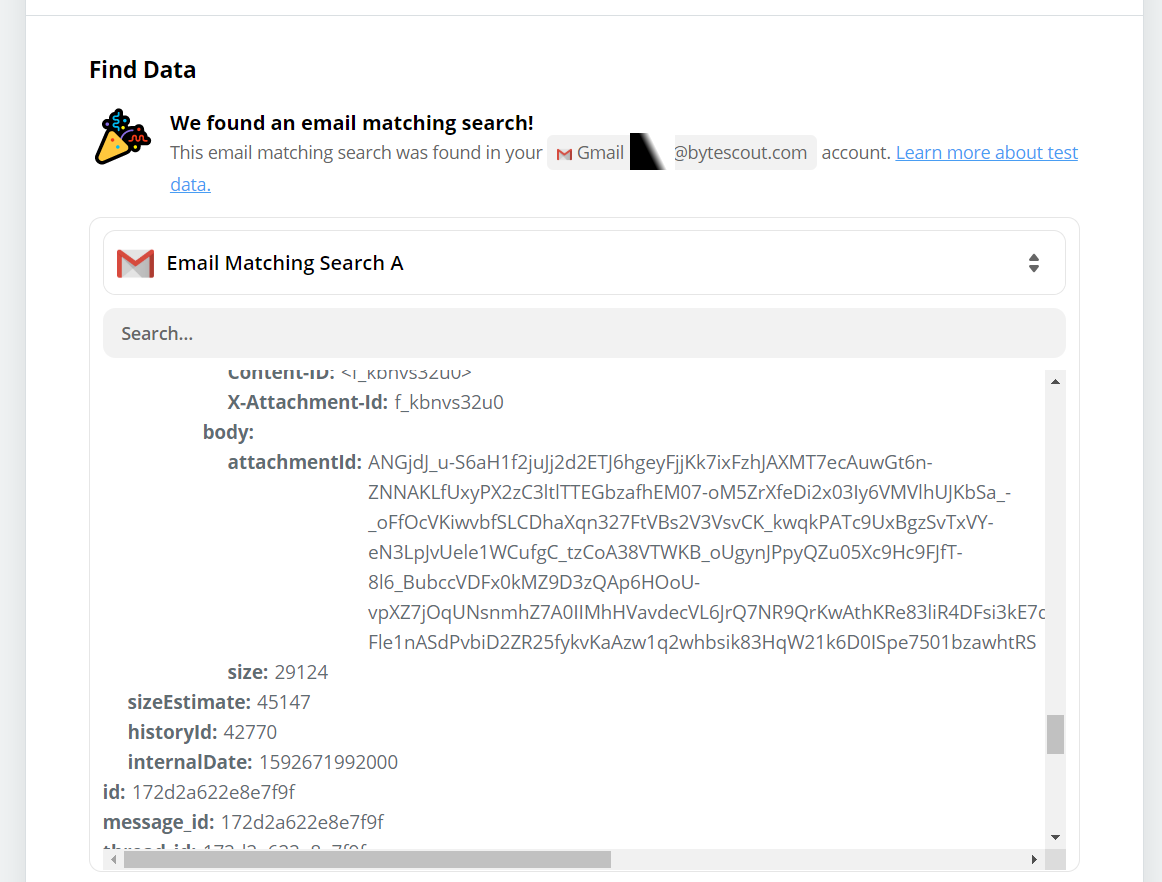 Step 4: Set Up PDF to CSV with PDF to Anything Converter
In the next step to proceed with PDF to CSV setup, we have PDF.co as the input app and PDF to Anything Converter as the method. This method facilitates converting PDF to formats such as JPG, CSV, XML, JSON, etc.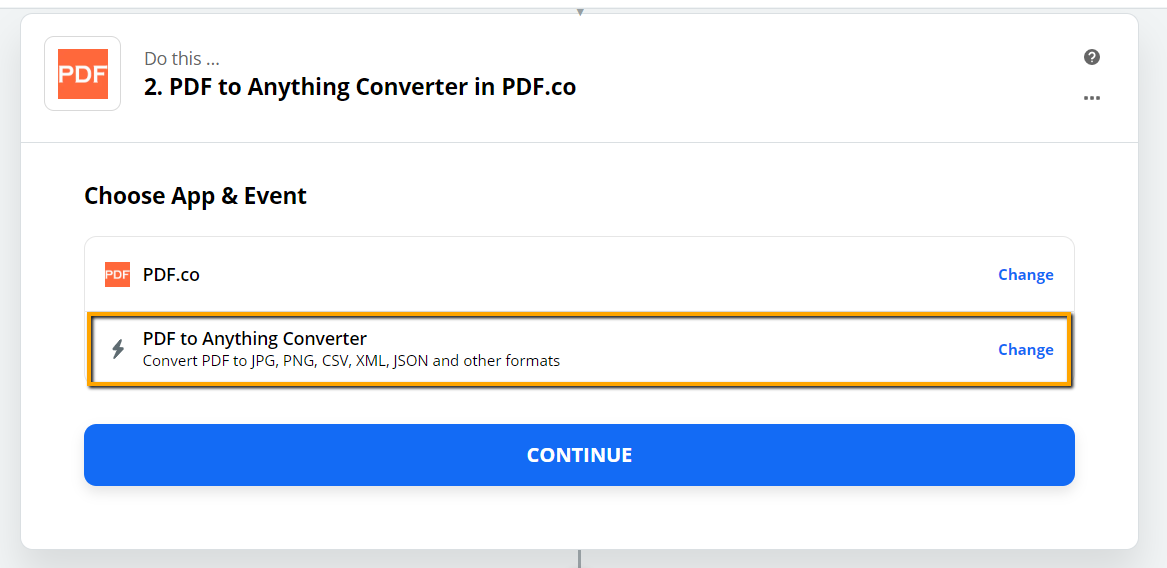 Step 5: Fill Out the Parameter Values for Customize PDF to Anything
In the Output Format field, enter CSV as its value.
In the PDF URL field, choose All Attachment as the input value.
Lastly, for the Name field, enter the output file name with a CSV extension.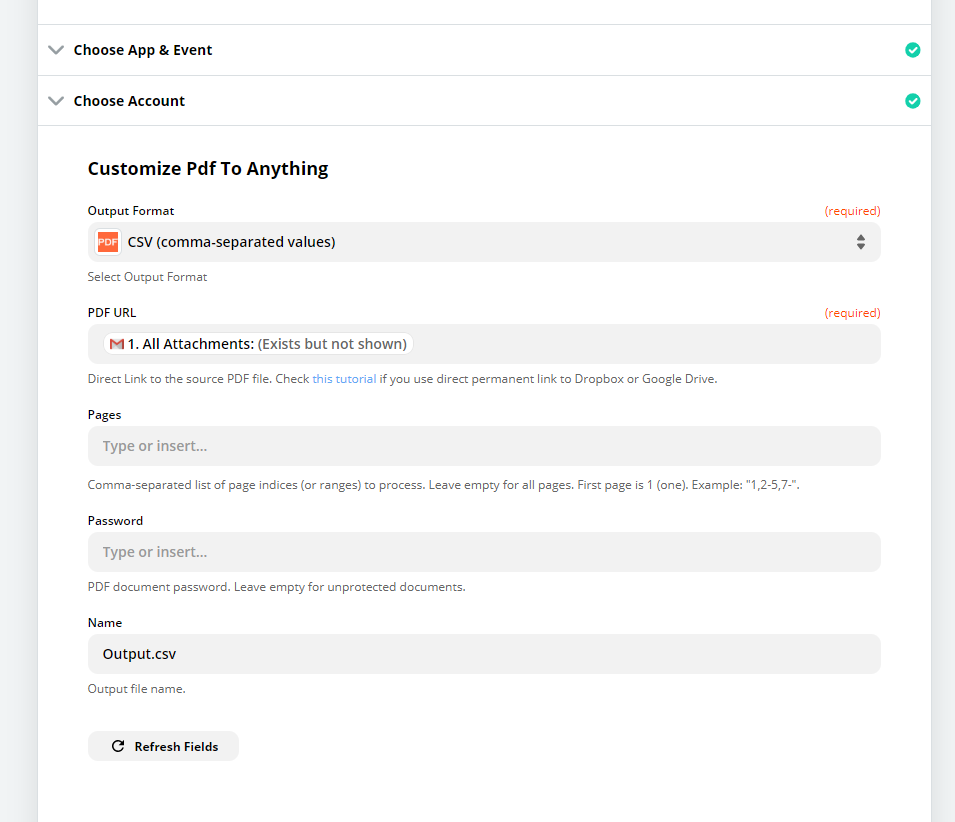 Step 6: Review Input Data then Send the Request
Before sending the request to PDF.co, make sure to review the input data.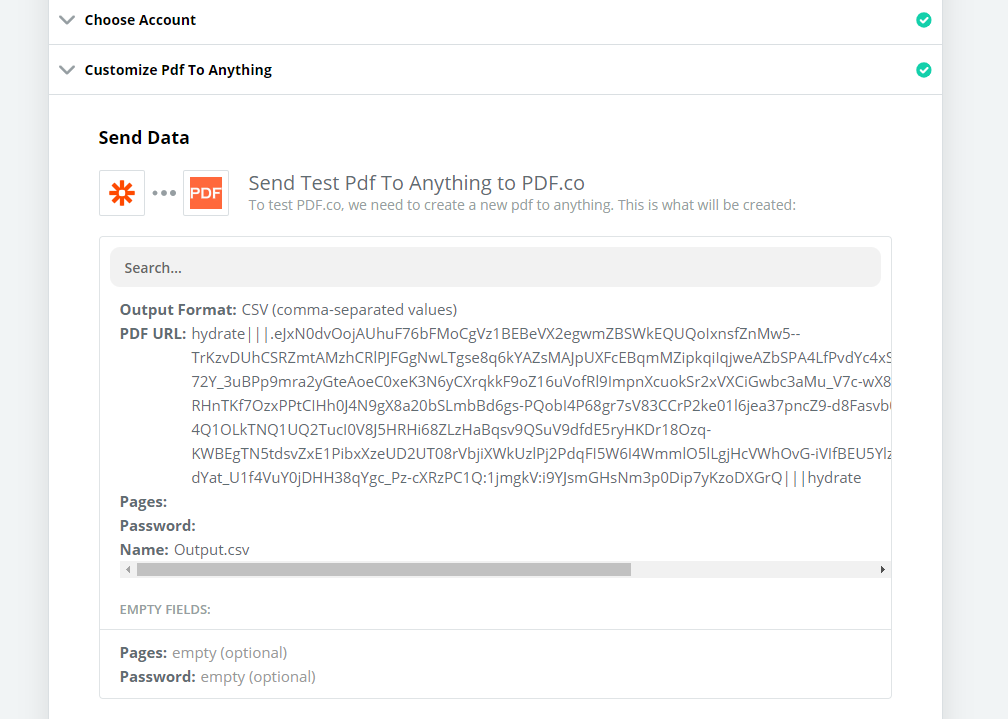 After the request completion, it will send the JSON output data such as URL, page count, error, etc. Here, the URL field contains the output CSV file link.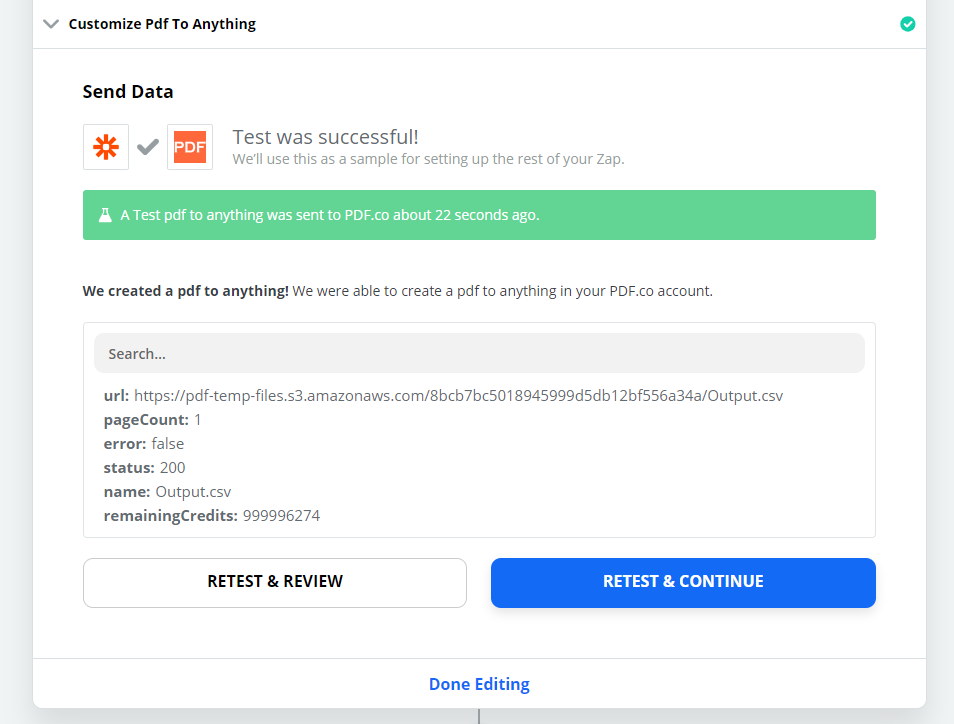 Step 7: Check the Result
When you open/download the output, you will see that the CSV file contains all the PDF data. With this, we have achieved creating a zap that detects attachment from a specific source and converts it into a CSV file.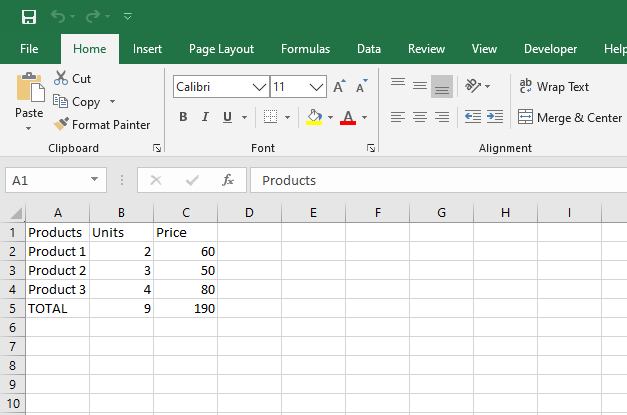 NOTE: You can set up the next step to save the generated file in Google Drive or Dropbox depending on your requirement.
Consumer Gmail users might encounter approved app issues. We recommend that you use a Business Gmail account or send the emails through Zapier Mailhook. For more information, please refer to this link.
In this tutorial, you've checked the easy step-by-step process of converting a Gmail attachment into a CSV file using PDF.co and Zapier integration. This great Gmail attachment extractor can extract PDFs to CSV directly from your email.
Step 8: Convert Gmail Attachments to CSV – Video Guide