Automation tools are like hidden jewels; Organisations are always on the hunt for good, scalable automation tools that can be utilized for multiple use cases without hiccups. Such automation tools reduce the need for developers for additional functionality.
Automation tools like Zapier or IFTTT let your organization better leverage the growing needs of third-party tools and services. Both of them are pretty well-known among their user base for their utility and reliability. They are trusted by hundreds, if not thousands, of organizations worldwide. So in this post, we are going to do a comparative study of these two automation tools.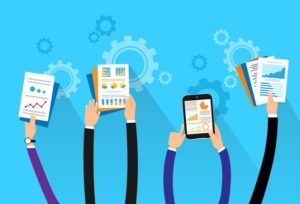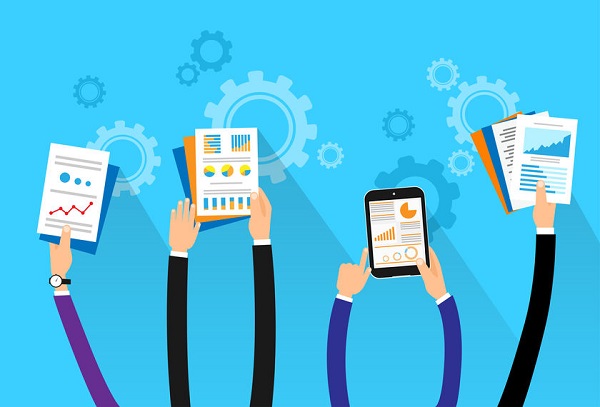 Zapier
Zapier can access gazillions of different services and seamlessly connect them. Atomic automation tasks, called a Zap, can be created from the Zapier editor that helps automate repetitive tasks.
You simply need to define the triggers and you're good to go! Triggers act as an automated mechanism that makes sure a predefined action is performed upon receiving the desired signal.
Zaps give the organization an easy way to create and manipulate automated actions; it provides a way to automate workflows without the help of the developers. You do not need to rely on the developers to integrate third-party applications.
You start by selecting the application that you want to automate. Zapier comes with many existing integrations using which you can speed up the automation process. In the Zap editor, you choose the appropriate trigger event. And you are done! If you want an application to integrate with another one, you select a second application under the 'Do this' section.

IFTTT
IFTTT is like the more humble version of Zapier; everything is more stripped-down, more simplified, and less awkward.
IFTTT is very similar to Zapier in that it's an automation platform that works based on triggers and actions. Applications use action and triggers to communicate with other applications.
You can create applets that in turn connects applications. The applets make it possible to make the whole workflow more interactive and intelligent. This interactiveness might be hard or in some cases even impossible to achieve without the use of some automation tool.
IFTTT comes with a number of readymade applets if you want to save time. It is possible to create your own applet too if you need to. You simply choose a service from a plethora of available ones. You also need to select the trigger. And you are mostly done.
Millions of applets are available to save you from creating them right from very scratch. Even if you are not satisfied with the available ones, it is pretty straightforward to build a custom one.

Comparison
1. Supported services
Zapier is head and shoulders ahead of IFTTT in terms of the number of integrations. Zapier out of the box supports over 1.5K services; the list includes popular Google services like Gmail, Google Sheets, Google Drive, task management services like Slack, Trello, and social media platforms like Facebook, Twitter, and many others.
It is not very hard to use those services which are not supported by Zapier out of the box. The users can use the API or webhooks for using those services. Zapier provides a rich set of documentation to utilize the platform to the fullest.
IFTTT provides support for a plethora of services too, but to a much lower order than Zapier. IFTTT has hundreds of integrations ready that are frequently used/needed by professionals.
The supported services include names like Tumblr, Mailchimp, Salesforce, and GitHub other than the popular ones. Just like Zapier, IFTTT also provides API support for additional services that are not covered by the earlier list.
Interesting fact: IFTTT provides support for a lot of IoT-based services. There is a reference to a lot of smart home and appliance-related services on their homepage. A good thing for personal users.

2. Features
You can create pretty complex workflows using Zapier's editor. In Zapier you get multiple steps for creating a Zap. The steps include actions, conditions, and delays. Most of the features of Zapier including the mentioned workflow design are aimed towards the corporate clients.
The needs of a corporate entity easily surpass that of an individual or even a small-scale organization. In IFTTT, you get only one trigger, and one action; nothing more than that.
This makes it impossible for you to create complex workflows in IFTTT. The applets are inherently much simpler compared to a Zap. You can technically recreate 'delay' in IFTTT using some hacky workarounds, but it would have been much more useful to have it built-in.
In short, IFTTT is designed principally for individual professionals, rather than an organization. But on the positive side, the learning curve is much less steep in IFTTT compared to Zapier.

3. Pricing
Both Zapier and IFTTT offer free plans. But it is strongly recommended that you use one of the paid plans. The free plan offers only limited access to the tool. You get to use only a small subset of the whole functionality of the tool. This seriously cripples the usability and usefulness of the tool.
The free plan offered by Zapier allows for only building one-to-one application connections. This implies you can only use it for building very simple tasks. The paid subscription starts at $20/month giving access to some of the more advanced features.
IFTTT provides a similar pricing option. Alongside the limited free plan, it offers an annual subscription for businesses. It also has a special plan for the developers where the devs can launch their services for an annual fee. They offer fixed pricing per user and volume-based pricing for corporate clients.
Verdict
Both Zapier and IFTTT are fantastic automation tools. They cater to different parts of the market though. Zapier, as it stands, is inclined more towards catering to corporate clients and their high-volume needs. The overwhelming number of integration as well as more control over the automation process are its strong points.
IFTTT, on the other hand, is geared towards serving the needs of individual users. Simplicity and ease of use are what make IFTTT unique.