VPNs are an integral part of securing and protecting your cyber identity. They rapidly grew to be the de facto step towards making yourself more secure. A VPN (a virtual private network) is essentially a piece of software that helps you make yourself anonymous, and encrypt the data that you might be sending to or receiving from the devices.
Choosing the best VPN is pivotal to securing sensitive data like your financial details. Using a good VPN also has some additional benefits – you can easily access geo-restricted content just at the touch of a button. Here we list some of the best VPNs in the market right now. Without further ado, let's check out their performance.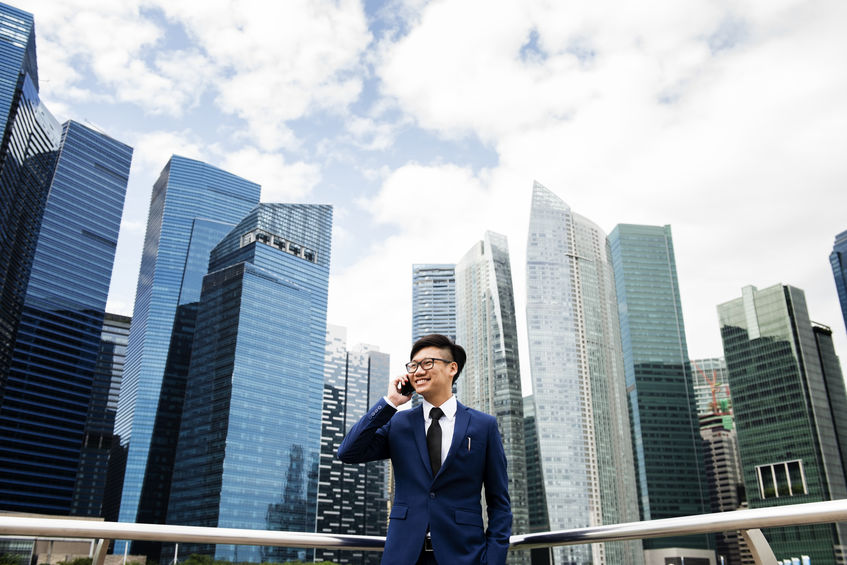 Surfshark
Supported platforms – Windows, Linux, Mac, Android, iOS
Maximum number of devices – Unlimited
Trial period – 30 days
Numbers of servers – 1700+
Server locations – 100+
Countries – 63
Surfshark is known for being fast while keeping all the bells and whistles at the bay. Headquartered in the British Virgin Islands, Surfshark believes in keeping its UI and menus as simple as possible. The subscription includes OpenVPN UDP and TCP, AES 256 encryption, and a kill switch for stopping processes immediately. Moreover, they do a minimal amount of logging that includes only your mail id and billing information.
Some of the reasons behind the popularity of Surfshark include (but are not limited to) unlimited simultaneous connections, an unlimited number of devices, multi-hop, and split-tunneling tools, ultra-fast speed, etc. Support for an unlimited number of devices is specifically useful for those who like to stream on multiple devices. You might be one of those who own an array of devices including a laptop, desktop, tablet, and phone. Now that Surfshark doesn't restrict you by limiting the maximum number of devices you can easily use a single VPN account across all the devices.
The minimalistic design is also one of its major downsides. Having a basic interface implies you are going to miss out on many cool features. The pricing is pretty cheap if you decide to go for a long-term plan. But that also means you are going to get stuck with Surfshark for that period unnecessarily. There is also a lack of documentation beyond the basic setup. Simply put, Surfshark provides great value for your money. If you value simplicity and an unlimited number of devices over the lack of features, you are going to love Surfshark.

NordVPN
Supported platforms – Windows, Linux, Mac, Android, iOS
Maximum number of devices – 6
Trial period – 30 days
Numbers of servers – 5300+
Server locations – 80+
Countries – 59
NordVPN is probably the biggest name in the VPN market with over 5000 servers worldwide spread over 60 countries. You get 2048-bit encryption, support for up to 6 devices, DNS leak protection, and kill switches among many other features. Being a popular choice, they also provide handy browser extensions for Google Chrome and Mozilla Firefox. It supports many different payment options including traditional PayPal and credit cards, and non-traditional crypto-based payment methods such as Bitcoin.
NordVPN provides SmartPlay, a fast, DNS-like service, that comes in handy if you are a regular visitor of streaming sites like Netflix and Hulu. It helps bypass the geo-restriction barrier and access a large number of blocked content otherwise unavailable due to copyright and license issues. NordVPN has been known for its strict and strong customer privacy stance. The connection speed is also top-notch making it one of the top choices.
Among all the positives that we have mentioned, there are certain negatives as well. The overall user experience is something to be frowned upon. Nothing deal-breaker, but these minor issues are something that you honestly do not expect from a top-of-the-line VPN. In case you are rethinking investing in NordVPN, know that you have a 30-day money-back guarantee. NordVPN goes really big on the discount that they give on the longer-term plans. So be sure to give them a look. In short, they are not one of the most popular VPNs for nothing. If you aim to go for the reputation you can hardly get anything better than NordVPN.

ExpressVPN
Supported platforms – Windows, Linux, Mac, Android, iOS, BlackBerry
Maximum number of devices – 5
Trial period – 30 days
Numbers of servers – 3000+
Server locations – 150+
Countries – 90+
ExpressVPN has consistently given outstanding performance in recent years. Without a doubt, it earned a spot in the top-3 positions of almost everybody's list. If you have not been using it then, sadly speaking, you are seriously missing something. They support not only the standard PC and mobile operating systems like most of the others, but they also provide custom firmware for platforms like BlackBerry, routers, gaming consoles, and even smart TVs. Even though some of the advanced features might be a bit daunting and need a bit of getting used to, they have an overall simple and easy-to-use interface.
ExpressVPN is known for its simplicity as well as superb speed. Their one-click setup process is pretty straight forward which makes it appealing for first-time users and newbies. Another plus point that keeps them ahead of the others is their security feature. They provide industry-grade encryption support that keeps your sensitive or private operations and data safe and out of the reach of hackers.
The P2P support, kill switch, DNS leak protection, and no-logging policy are some of the other features that a user might care about. Their support website is pretty damn good when it comes to getting information. But if they are not enough and you would really make use of some expert advice, their 24×7 customer support is there for you.
There are not many downsides of ExpressVPN to talk about. One limiting factor of ExpressVPN is the limit of the maximum number of devices. Presently they support only 5 simultaneous connections which can feel a bit low compared to the other VPNs which provide unlimited connections. The price tag is also higher than most of the cheaper VPNs. That being said, ExpressVPN is one of the top performers presently. If you value quality and uninterrupted service over sheer quantity that should not be a big drawback. If you are still not so sure about ExpressVPN you should surely take advantage of their free trial and 30-day no-questions-asked money-back guarantee.

Windscribe
Supported platforms – Windows, Linux, Mac, Android, iOS
Maximum number of devices – Unlimited
Trial period – 30 days
Numbers of servers – 400+
Server locations – 100+
Countries – 60+
Windscribe is one of the less popular names that have the potential to be the rockstar of the future. More than 400 servers are spread over 60 countries in almost 100 physical sites.
They do offer a lot of nice features. They offer, for example, a free plan that lets you use 10 locations with a generous 10 GB of monthly quota. Their support for unlimited devices is an excellent addition as many vendors still don't offer it.
They support a wide variety of platforms including most of the major PC operating systems such as Windows, Linux (almost all the distributions), and Mac, mobile platforms such as Android and iOS, streaming devices like Fire TV, Nvidia Shield, or Kodi. Alongside the browser plugins (currently, they support Chrome, Firefox, and Opera), they even support some routers.
As mentioned, even though they have a lot of potentials they still lack in certain areas. The speed, for example, is not super fast. You would often face some lag here and there. There is no 24×7 support either – so, you need to wait a fair bit before getting any reply. That being said, Windscribe is a fairly new VPN and they need a bit of time to get a hold of the situation. If you are running low on the budget and don't mind them cutting corners here and there, you are going to be more than happy with Windscribe.

IPVanish
Supported platforms – Windows, Linux, Mac, Android, iOS
Maximum number of devices – 10
Trial period – 30 days
Numbers of servers – 1400+
Server locations – 70+
Countries – 50+
IPVanish is like the dark horse of our list. Boasting over thousands of servers in more than 70 countries, they are known for their ease of use and overall speedy performance. Some of their offerings include 40000+ shared IPs, unlimited P2P service, and 24×7 customer service. They support almost all popular platforms such as Windows, Linux, Mac, iOS, Android, and Fire TV. So you can access it directly from your PCs as well as your phones.
The application is filled with goodies that you are absolutely going to love. With IPVanish you are certain to get almost 100% uptime and better than average server speed. You get an easy-to-use interface along with thousands of servers around the globe. Some of the niceties include auto IP address cycling, kill switch, as many as 10 simultaneous connections, and 24×7 live chat support. On one hand, the simplicity of their platform is going to make the newbies happy. The abundance of features, on the other, is going to keep the experts and power users busy.
The mobile app is somewhat lacking in certain departments. One, for example, does not get the kill switch in the mobile app which is a glaring mistake. The unattractive and basic interface is going to be a major turnoff for some due to its lack of advanced features. Their service is also slightly costly for being a moderately feature-rich VPN. That being said, their 30-day money-back guarantee is going to be a huge relief for those who are yet not fully convinced about this VPN. Overall, it's a pretty promising VPN that still needs some work to be perfect. But you are welcome to use it and know it for yourself.
Conclusion
So the bottom line is like this – if money is not your biggest concern and you are concerned more about the sheer quality of the service ExpressVPN or NordVPN should be your choice. But if you have a tight budget and won't mind cutting a few corners Windscribe should be your go-to VPN.