Zoom unifies HD video conferencing, HD screen sharing, and online messaging. You can use it to hold meetings with up to 100 participants for free, for up to 45 minutes. Moreover, you can hold a 1 to 1 meeting for an unlimited time, for free.
It runs on multiple platforms, which include Windows, Mac, iOS, and Android. Furthermore, it is compatible with PSTN and SIP/H.323 systems. In this guide, you will discover how to get started with Zoom on Windows: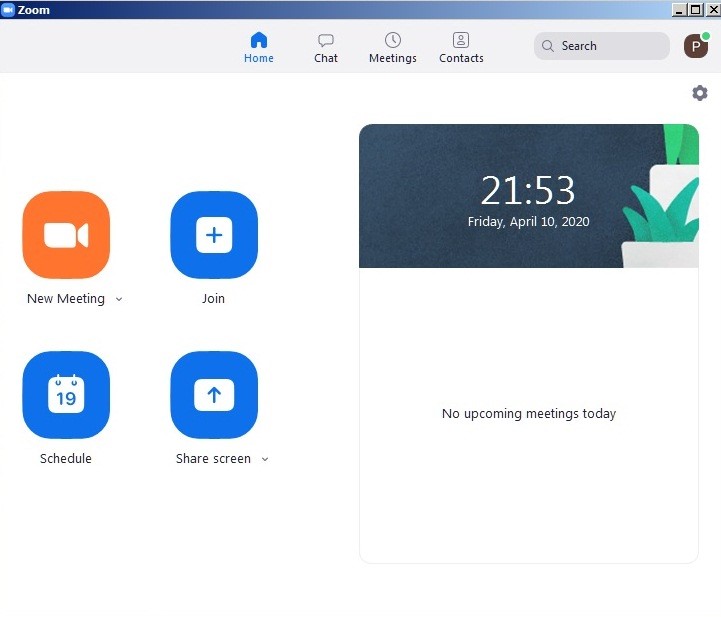 How to Download and Install Zoom in Windows PC
To start using Zoom on Windows, you can download the Zoom browser client, and then install it on your PC. Alternatively, you can also go to http://zoom.us, and sign up. Once you sign-up, the browser client installer will automatically download, when you join a Zoom meeting.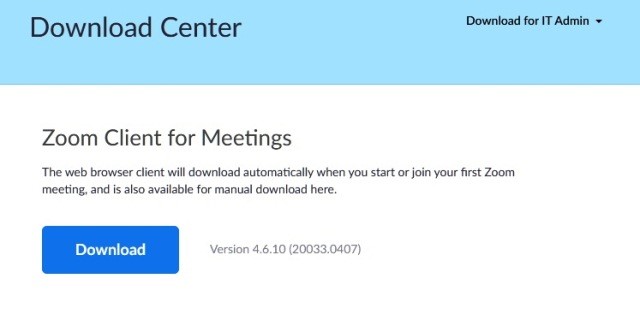 Once the Zoom client installer downloads, the next step is to launch it, by running the installer. Depending on your PC settings, you may be prompted to allow Zoom to run on your PC. Allow it to continue with the installation.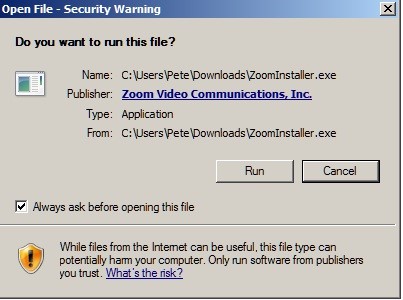 How to Launch the Zoom Client
After installing Zoom in your PC, you will get two options. The first option is for you to join a Zoom meeting, and the second option is Sign In to your Zoom. You need to Sign In to Zoom if you plan to start your own Zoom meeting.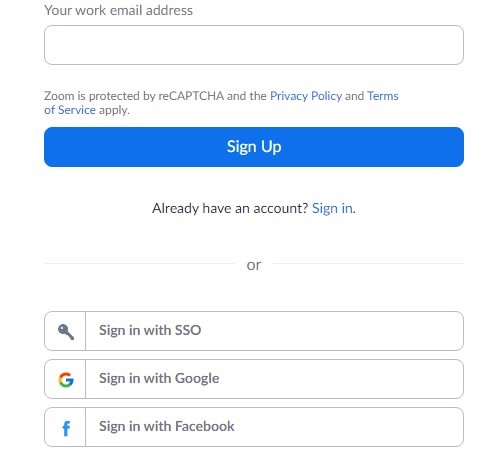 Sign Up with Zoom
If you haven't signed up for a Zoom Account, you will have to sign up for one. You can choose to create an account using your email address and password. You can also sign up using your Facebook or Google Account.
This second option requires you to log in to your Facebook or Google Account first. Zoom will use your Facebook or Google Account email to communicate with you.
After you sign up for a zoom account, you can sign in to your Zoom account and do the following: join a zoom meeting, start a new meeting, schedule a meeting, or share your screen.

Sign In to Zoom
Once you have created a Zoom account, you can sign in to start a meeting. You may also click on forget the password if you do not remember your password. Zoom will send password reset instructions to the email address you use to sign up with.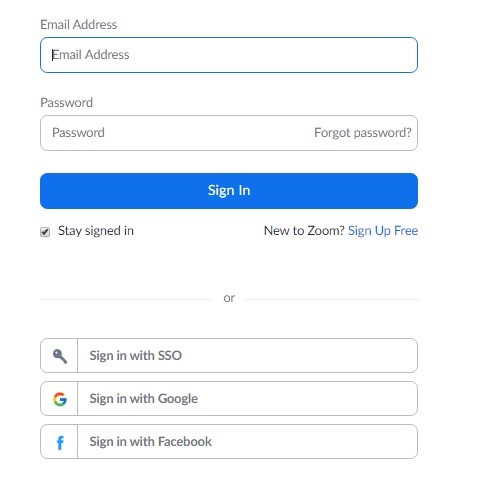 How to Join a Zoom Meeting
To join an ongoing meeting, launch the Zoom Client, login, and click the "Join" button. Enter your meeting ID or personal link name, and choose your connection options, by clicking the checkboxes. By default, both your microphone and camera will turn ON. Click the "Join" button to complete the joining process.
How to Start a Zoom Meeting
To start a meeting, click on "New Meeting" to open the Zoom meeting window. Hover your cursor at the bottom of the video screen, to reveal the meeting controls. To invite people to your meeting, click on manage participants.
A new window will open for you to get your meeting URL to send to new participants, as well as the meeting password. However, you can choose to turn off the password, before you click the "New Meeting button.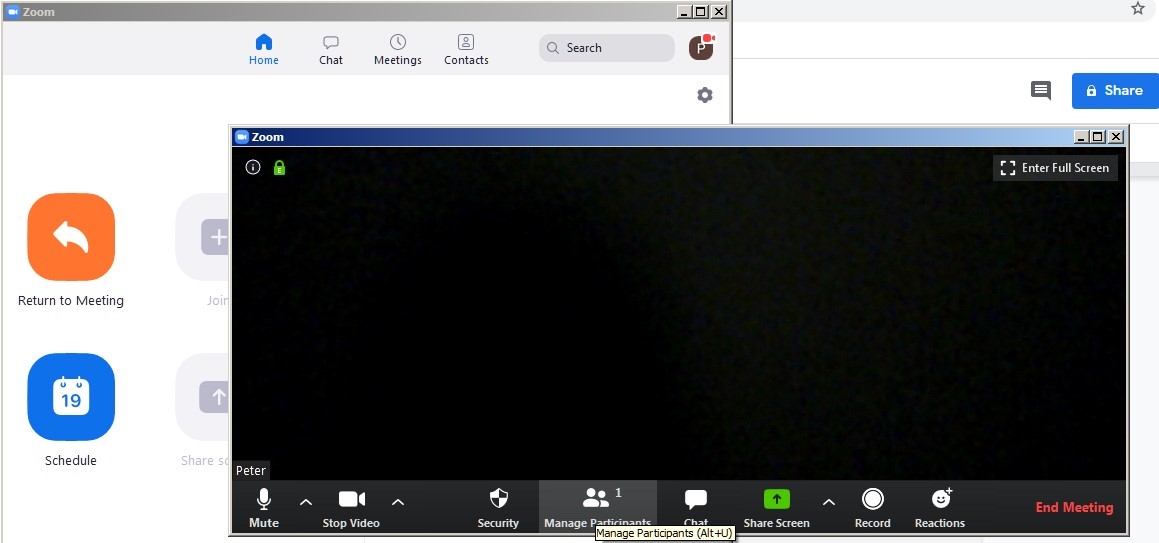 Conclusion – Starting Zoom on Windows
You can use Zoom on Windows Devices to Start a new meeting, Join a meeting, Schedule a meeting, and Share your Device's Screen. We hope that you found this guide to be informative, and you will start using Zoom now.