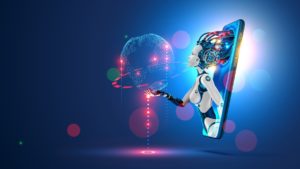 Zapier
Workflows on Zapier aid in the automation of the use of a variety of online apps. It is also recognized as an online API translator, and it may help boost production efficiency by automating repetitive tasks and commercial activities such as lead management. It organizes data transfer among products and internet services that would otherwise not connect using a platform that allows users to establish workflow rules to control how the automating system functions.
Cloudwork
Cloudwork is a fast-growing corporate SaaS company dedicated to digitally modernizing businesses and professional teams, as well as rethinking document management, collaboration, and business intelligence.
They have over five decades of professional expertise in legal and financial services, so they comprehend professional teams' day-to-day expectations and pain points.
Cloudwork's AI-powered productivity and document management suite, built with cutting-edge technology, enables teams to interact and work effectively while remaining focused on what is most important.
Despite having such a high total cost of ownership, Zapier has a higher grade than CloudWork (TCO). The amount of features in both tools is the same.
Are you looking for the finest Enterprise Integration solution for your business? The most important criteria for buyers like you are the genuine total implementation cost (TCO), the entire set of features, vendor reliability, customer ratings, and the benefits and drawbacks.
Affordability
The real total cost of ownership (TCO) of Enterprise Integration software includes the product key, memberships, software training, upgrades, hardware (if necessary), troubleshooting, and other related components. It is crucial to incorporate each of these "hidden costs" when calculating the TCO. We designed a TCO calculator for CloudWork and Zapier.
On a scale of one to ten, CloudWork's price starts at $10 per user per month. CloudWork has a second-grade rating, which is significantly less expensive than typical Enterprise Integration software pricing. Zapier pricing starts at $19.99 a month, and the product receives a rating of 6 when compared to competitors, making it competitive with the price of standard Enterprise Integration software.
Operation System
Every firm's software system's characteristics and operation must be properly reviewed. The solution should be able to support your team's procedures, workflows, reports, and requirements. We've weighed the pros and cons of CloudWork vs. Zapier based on some of the most important and critical Enterprise Integration technologies to help you make a decision. CloudWork provides data import/export, minimal reports, and online customer service, whereas Zapier provides data import/export, basic reports, and online customer service.
CloudWork's regular clients include start-ups, small companies, medium businesses, and major businesses. Zapier is appropriate for people and businesses of all sizes that want to connect to major web apps and automate them with a single tool.