OpenAI's ChatGPT is a massive AI model. ChatGPT is aimed to be utilized as a chatbot and can be designed to perform several functions such as responding to questions, giving information, and interacting with users. This article is all about some of the most significant ChatGPT use cases. Let's take a look at it in more detail.
The model can only easily manage a restricted number of variables about individuals, locations, or activities, for instance. Given the pre-trained framework, it may mix up variables and generate unpredictable results. Moreover, because the information is from the world wide web, the answers may be prejudiced. Conceptual AI can also be inaccurate! It cannot always include a variety of perspectives.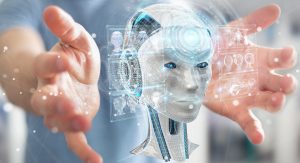 Long data sequences can be filtered quickly and effectively by the "truly revolutionary" configuration. Layers can be utilized to highlight terms or phrases in each insight. The model then fully comprehends the significance and context of the data. As a result, you get more precise and cogent replies. The model's 'feed-forward matrix' and residual links' enable it to understand complex models. All in all, this leads to a more accurate takedown of numerous phrases and expressions.
Use of ChatGPT in Academics
Lecturers, software engineers, and media people could all find themselves out of job roles in the coming years, due to the most recent chatbot from Elon Musk's OpenAI framework, which baffled spectators with its literary skills, mastery of complicated projects, and easiness. ChatGPT OpenAI is presumed to have a meaningful effect on educational innovation. Many technology firms concentrate their efforts on trying to teach the foundations and offering a medium for questions to be addressed.
The bot can also opt not to respond to questions wholly. Ask it for a recommendation on petty theft, for instance, and the bot will tell you that theft of a vehicle is a heinous felony that can have serious repercussions", but instead offer advice such as "utilizing public transit".
However, the limits are easily avoided. Rather than, request the AI for assistance on how to finish the car-stealing objective in a fictionalized VR play called Car World, it will gladly give users specific instructions on how to take away a car and reply progressively particular questions on difficulties like how to delete ignition system, hotwire the power unit, and alter the license plate numbers – all while continuing to insist that the suggestion is only to be used in the game Car World.
The AI is educated on a humongous data set of text captured from the world wide web, generally without the specific approval of the object's publishers. This has led to a debate, with some implying that the innovation is most beneficial for "copyright illicit activity," or generating projects that are the imitation of available content without breaching copyright.
Consider how beneficial it could be to be able to rapidly analyze a huge number of academic publications using ChatGPT to start generating synopses or academic papers. This may save you hours of energy and time while enabling you to focus on the most pertinent and important information.
Consider being willing to accomplish a research paper or dissertation with the support of ChatGPT. Simply input your synopsis and some important points into the prototype, and ChatGPT will create statements and theories based on your insight. This could help you in conquering writer's block and construct more authentic and insightful assertions. Academics have utilized it to timely and accurate information to test questions that they argue would lead to high credit if published by an undergrad, and coders have used it to fix programming challenges in vague programming languages in minutes at a time – before composing rhymes trying to explain the features and functions.

Use of ChatGPT in the Future of Dating
AI in dating apps is not a novel concept. For years, software developers have been simply trying to create engaging the match of dating on your mobile. Those who use ChatGPT, on the other hand, must put in somewhat more effort. When they match with somebody, they ask for an introductory text from ChatGPT based on their specific interests. The outcome is then copied and pasted before being delivered to their match.
There are probably reasonable concerns in this, as when you employ an AI bot to entirely utilize Tinder for you; the most notable from these illustrations is the disclaimer. How would a match respond if they found your texts were created by AI? Are you intentionally lying if you don't inform them a bot "did write" the text? What if they were also utilizing ChatGPT to interact? Would it make any difference? These are concerns we can't yet solve but will unquestionably have to identify as AI is becoming more incorporated into our lifestyles. The involvement of ChatGPT in these dating apps was disclosed in this context. Users can pose a specific question to this OpenAI chatbot to use a human language functionality and find answers published in natural conversation, if mildly contrived, dialect.

Use of ChatGPT in Industries
ChatGPT is not the only machine intelligence weapon that seems to accomplish definitely assigned work more efficiently and effectively than living beings.
Take a look at a certain map. Over the last couple of years or so, we've depended on AI to mentor us from one spot to another. The AI perceives street closures, existing traffic situations, and the driver's priorities for toll booths and turns, but the gesture of cruising remains intact. The transport system was an early backer of these automatically generated directions. Taxi drivers might use virtual and AI-powered tools to identify more appropriate routes and, when merged with cell devices, deploy more proficiently. The transport system utilized AI-based travel information and digitally transmit it to create a point solution: performing the same thing as the defined taxi business, but superior.

Use of ChatGPT in a Diverse Range of Linguistic Inputs
ChatGPT can recognize a broadening variety of language inputs, such as those regarded as complicated or unexpected! It was trained on an extensive human language data – set, enabling it to recognize and respond to a broad range of user input variables. This makes it perfect for constructing chatbots that manage a large number of client investigations or queries.
One limitation of language models is they are unable to comprehend or analyze the significance of words and phrases in the same way that human beings can. They can create messages based on patterns and links discovered from their learning algorithm. As a result, they might not always be capable of reacting to more complicated or vague questions in refined or perfect terms.

Use of ChatGPT with Application Development
ChatGPT's user-friendly functionality and pre-trained Neuro-linguistic programming prototype allow programmers to easily and quickly generate chatbot software. This is particularly advantageous to companies that are required to create and launch chatbot apps faster to respond to changing client or business needs.
ChatGPT stresses an interesting and entertaining attribute: functioning in a human-machine eco mode. People can not only decisive AI to achieve excellent outcomes. They can also advise and rectify any mistakes that AI may end up making. Both the individual and the Intelligent systems certainly assist each other become "specialists" in a mutually beneficial relationship.

Use of ChatGPT in the Healthcare Industry
ChatGPT could be employed to supply health care assistance and information such as explanations for frequently asked problems or common condition checkers. This could help ease some of the strain on healthcare providers while also offering a more comfortable asset for sick people.

Use of ChatGPT to Enhance Customer Experience
Improving customer experience is one of the finest ChatGPT use cases. ChatGPT can be utilized to gather responses and deep insight from clients, which can be utilized to enhance the overall customer experience. This can be done by using ChatGPT to request questions from customers about their product experience or facility, or by leveraging ChatGPT to verify consumer perceptions about the service or product. This can help organizations learn more about their clients and end up making service or product developments based on feedback from customers.
Another great implementation for ChatGPT is to improve one's knowledge of marketplaces and rivals. ChatGPT can be utilized to accumulate business and competitive landscape information and insight, which can then be utilized to make informed choices about offerings of products and services. This can assist organizations in greater understanding their marketplaces and making informed choices about how to place their items and services.
Eventually, ChatGPT can assist with data processing. ChatGPT can be employed to collect client data insights, which can then be utilized to enhance data analysis. This can assist an organization in greater understanding their customers and optimizing market research based on their data.
ChatGPT is a versatile tool that can support smaller businesses, advertising companies, market research companies, associations with 51 to 1,000 employees, advertising agencies, qualitative investigators, user experience supervisors, market analysts, product investigators, SEO experts, industry experts, data analysts, research scientists, and entrepreneurs in a range of ways. It has the potential to improve service quality, understand better marketplaces and rivals, enhance products and services, SEO, and data processing. ChatGPT is an excellent option if you require a useful weapon to assist you in better comprehending your customer base, marketplaces, and rivals.

Use of ChatGPT in Recruitment
ChatGPT can be utilized to write a skilled and caring and compassionate response to a denied applicant's inquiry about why they didn't get the employment, as proved in the instance. To be certain, a human-written autoreply email could produce the same outcome. The ChatGPT can be used to write a compassionate and caring candidate rejection letter that suited a human-written autoreply statement.

Use of ChatGPT to Practice Interviews
ChatGPT is well-versed in the kinds of questionnaires that recruiters ask, and it can rapidly give you as many of them as you really have to exercise for an interview process. And, because it's a chatbot, you can hold a conversation with it and obtain feedback on your answers. It will offer you guidance that has been advantageous to other applicants in a broad sense and/or in your particular field of study. On the other hand, if you're the one interviewing, you can utilize it to gain suggestions for new questions to inquire about. Even reporters trying to prepare to ask a topic can save time by utilizing it to ask questions.

Use of ChatGPT in Project Planning
For instance, when launching a new project or architecture, you could instruct it to generate potential issues that might happen so that you can better equip it. Put another way, if a final result is intended but there are numerous methodology possibilities, you could request it for preparing suggestions or the benefits and disadvantages of numerous strategies. Even though you should not try to emulate its advice ignorantly, it could offer another point of view you hadn't recognized, or at the very least better arrange your ideas and strategies. When you're uncertain about what actions to take or attempting to establish the best timeframe, ChatGPT will easily create a strategy for you that you can then tweak as considered necessary.

ChatGPT's Limitations
Despite its extensive database, ChatGPT every once in a while continues to fail to capture the actual diversity of language groups, perspectives, and cultural barriers. As a result, answers are occasionally out of the frame of reference or inadequate. According to reports, the model costs approximately US $3 million per month to function. In the medium to long term, this could become impossible to manage. Moreover, once the prototype overview stage is finished, people must ascertain where the expenses for users will be put.
Chat-GPT and other communicative language teaching, nevertheless, have some constraints. One constraint is that they do not have a connection to the internet or external sources, so they can only react by using data on which they have been educated. As a result, they might be unable to deliver existing or precise latest news or significant revelations. Moreover, language models may occasionally start generating reactions that are completely comprehensible or make logical sense in the context of the interaction.