In this tutorial we will show you how to generate a PDF document with data from HubSpot using PDF.co. We will get all the contacts under a certain List.
1. Open HubSpot then Select "New Contact in List"
To get started, let's choose HubSpot as the App and New Contact in List as the Trigger Event.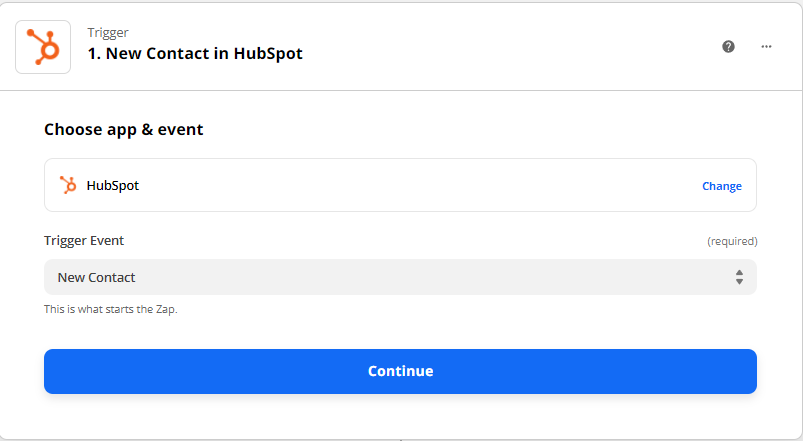 Great! The trigger found a New Contact in the List.

2. Test the Trigger
2. Next, let's test the trigger to see if our account is connected correctly.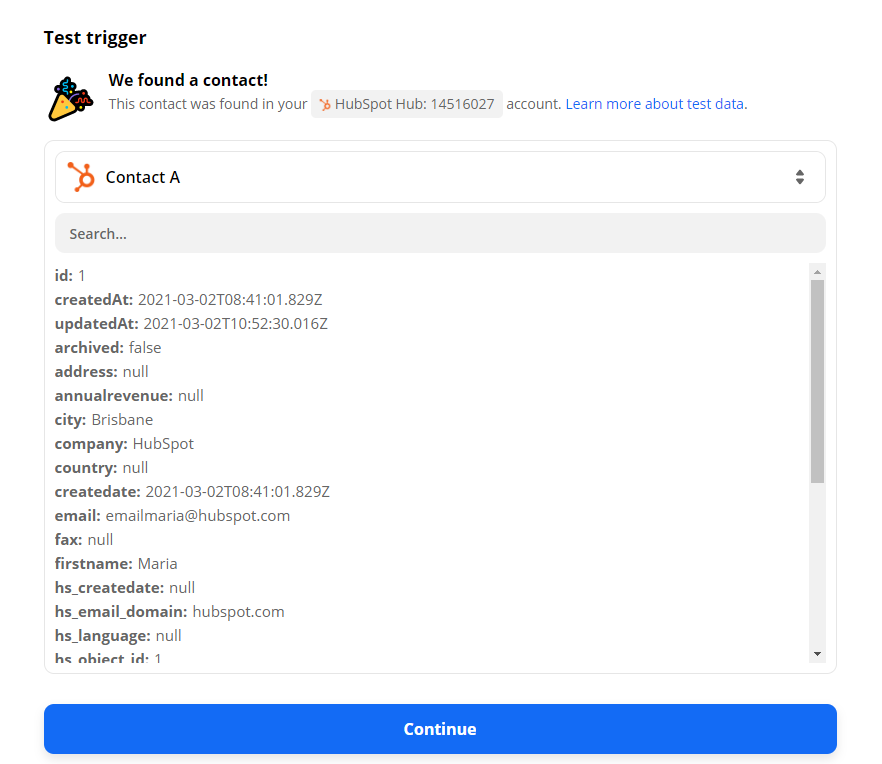 3. Generate PDF by Using PDF.co Anything to PDF Converter
We are now ready to set up the PDF.co to generate our PDF. Let's choose PDF.co as the App and Anything to PDF Converter as the Action Event.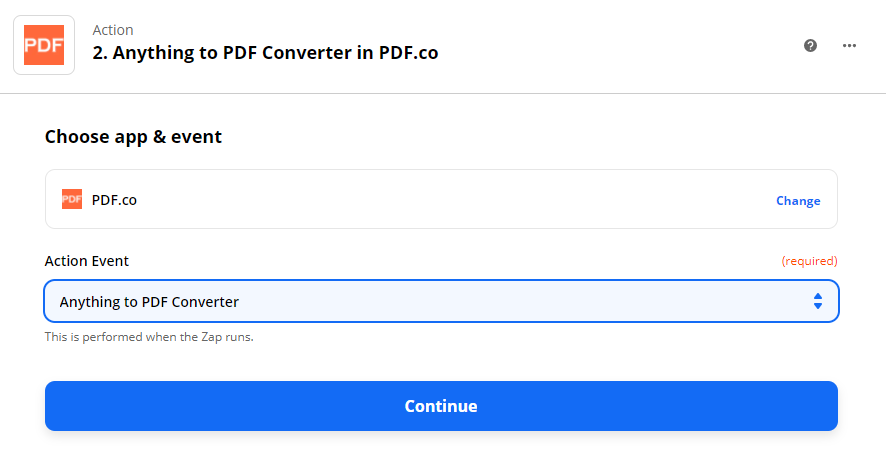 4. Configure Anything to PDF Converter
In the Input Type field, select Raw HTML Code.
In the Input field, enter the HTML code with its corresponding HubSpot data.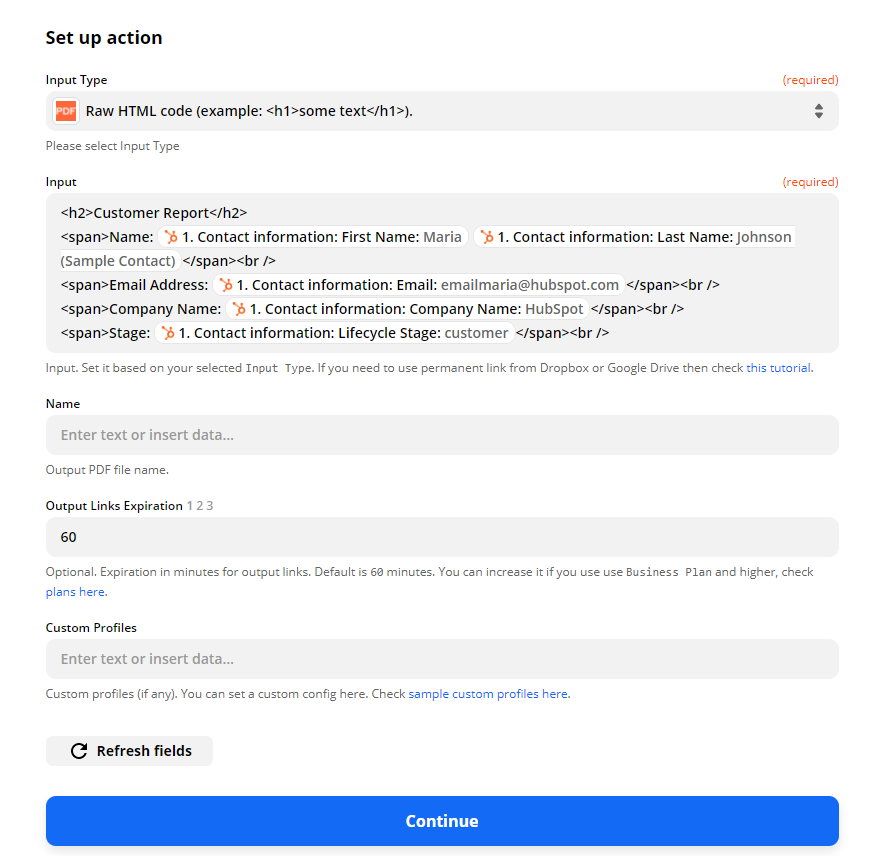 5. Test & Review
6. Then, let's send the Anything to PDF Converter data over to PDF.co to Test & Review.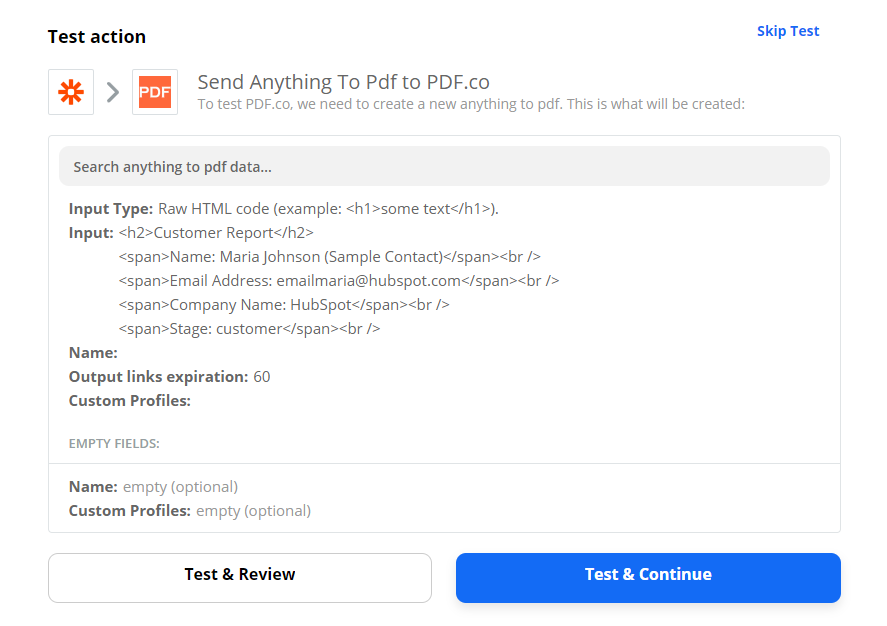 6. View and Download the PDF Output
Our test was a success. Kindly copy and paste the generated URL to view and download the PDF output.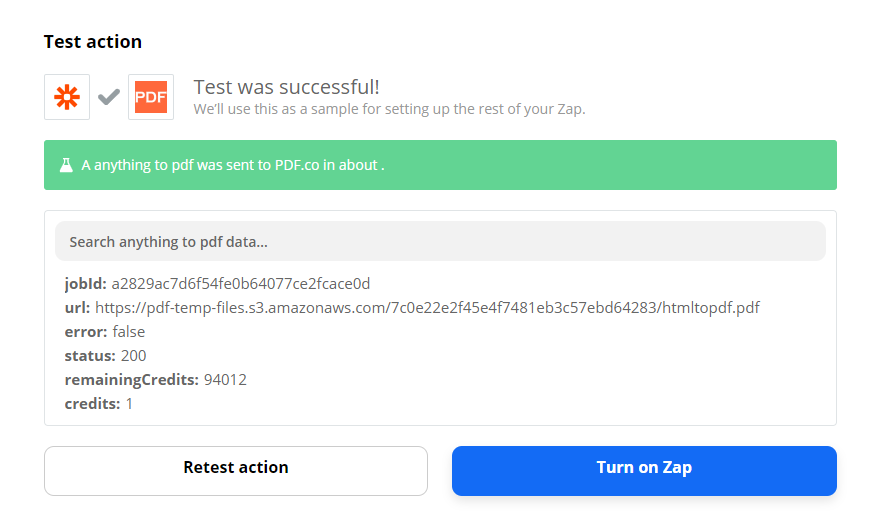 Hurray! We have successfully generated a PDF with HubSpot data using PDF.co and Zapier.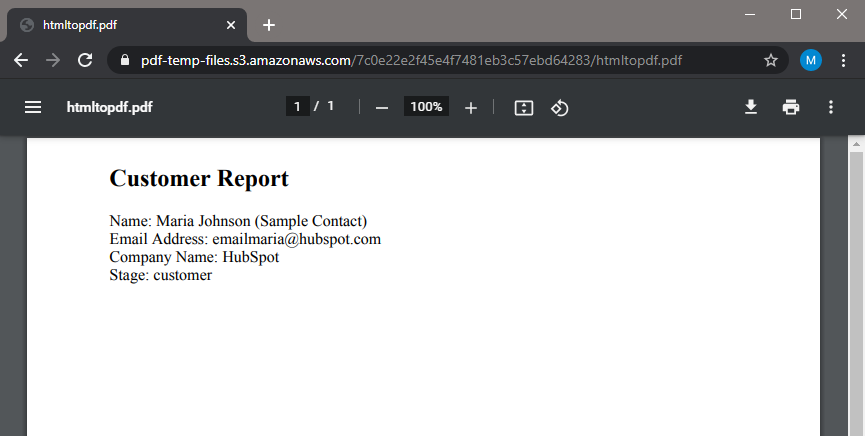 Screenshot of Generated PDF Output with HubSpot Contact Data
In this tutorial, we learned how to set up HubSpot to fetch New Contacts in a List. We also learned how to generate a PDF using Raw HTML code with the New contacts' details with the help of the PDF.co Anything to PDF Converter and Zapier.
You can set up the next step to save the generated file in Google Drive or Dropbox depending on your requirement.
NOTE: HubSpot may not currently support direct upload to their built-in File Storage. You may add the generated PDF stored in Google Drive or Dropbox as a Membership Note to easily associate the file to a contact in HubSpot.
This is just one of the hundreds of tutorials we have on generating PDFs using data from other files and digital forms using PDF.co and Zapier. It includes:
Generate PDF with Data from Hubspot – Video