From playing shooter games like Call of Duty to quickly navigating through the window to send a quick email, you will need a mouse to maximize your productivity. Unlike touchpads, you can assign multiple buttons for different purposes, change sensitivity at will and move the cursor with ease.
That is why today, we will show you our top ten picks for the best laptop mouses in 2023 that you can carry anywhere and will be comfortable to use.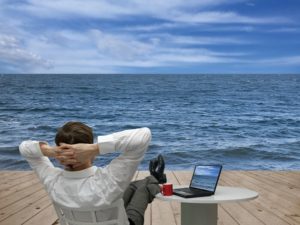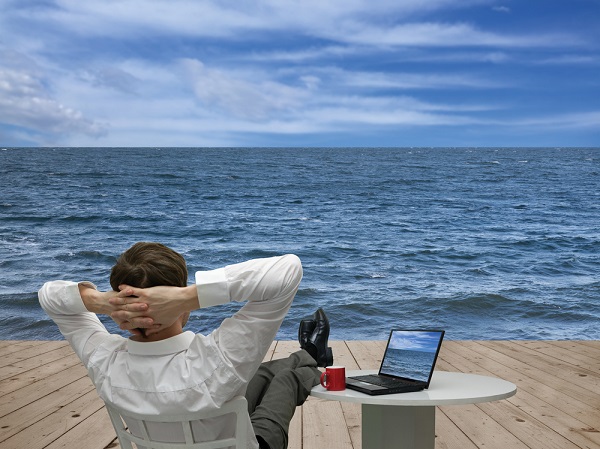 If you are planning on investing in a mouse for productivity, then this is the best product for you. It is a wireless mouse connected via Bluetooth. It is ergonomically designed for right-handed people and has seven buttons!
It gives everything a mouse can ever give and will allow you to get the most of your investment. Besides its additional buttons, MX Master 3 comes with a battery that can last for 70 days without charging. You can charge the mouse using USB-C. It is far more precise than an ordinary mouse, and you can customize each button for different use in different apps.
Pros
Ergonomically designed.
Seven buttons.
Type C charging.
70-day battery life.
Designed for productivity.
Cons
Larger than an average mouse.
If you are planning on buying a mouse for gaming purposes, then you should take a look at this beast. It has an amazing shape and can fit all types of grips and sizes.
The selling point of this mouse is its 20,000 DPI Razer Focus+ optical sensor. Their drivers are designed to be precise even if you move your cursor as fast as possible.
It has a simple build, and the thumb buttons fit perfectly. The optical sensor will ensure that you can maintain the same sensitivity no matter the surface. You also get two buttons just below the scroll wheel to increase or decrease the sensitivity of the sensors easily.
Pros
The best optical sensor in the market.
The best shape for palm grips.
It can fit any hand size.
Cons
The buttons may seem fragile.
Computer manufacturers like Apple are trying to make PC components that will be quieter than their predecessors. We already have seen silent keyboards in devices like Mac. Logitech contributed to this trend by presenting a silent mouse.
Logitech M590 is equipped with soft buttons so that it makes barely any clicking sounds whenever you do some work. The thumb buttons and the central sensitivity button are made of softer material so that it remains quiet all the time.
It is designed in a way so that it can provide palm support and you can work for long hours. The scroll wheel and side grips are made of rubber for your comfort. The wireless design ensures that you can carry and use it anywhere.
The battery will last for two years thanks to its automatic power-saving modes and the manual switch buttons.
Pros
Silent.
Ergonomic design.
Long battery life.
Can carry anywhere.
Cons
The compact design might feel small for large hands.
Since we are talking about quiet components, let us talk about Apple Inc. While people are designing quieter buttons, Apple did not add any buttons at all. Instead, they used multi-touch systems to navigate through the screen.
It has a slim and beautiful design and can be used by both left and right-handed users. Its laser tracking capabilities allow users to flick between pages easily. You can work on any surface using this mouse.
It has a 1300 DPI sensor, which is somewhat underwhelming. The touch sensors can act a bit awkward when you keep your fingers in the same place for a long time. Due to the flat design, you might feel uncomfortable while using it.
Pros
Ambidextrous and compact design.
Multi-touch sensors.
Cons
It might feel uncomfortable on the hand.
If you are looking for a cheap but high-quality gaming mouse, we recommend you check out G203. It is an all-rounder and can deliver consistent performance all time.
It comes with a sensor rated up to 8000 DPI, which is perfect for a gaming mouse. Its three-zone RGB lighting looks amazing, especially in the dark. The design is perfect for people who are not a fan of large mice.
The features it gives in its price are a bargain. So, we recommend you buy this mouse if you are looking for an affordable mouse that is fit for gaming.
Pros
Affordable.
Great RGB lighting.
Compact design.
Cons
Wired.
You might have a hard time believing that this is a mouse, but it is. In fact, it is designed for maximum comfort once you get used to this design. This mouse is designed this way to reduce stress on your wrists and hand muscles when working for too long.
This mouse can connect to up to three devices at once, and you can seamlessly switch between devices. It is connected using Bluetooth, and you can charge this mouse using a USB Type-C cable.
The bulky design might not be for everyone, but we recommend you give it a try as it is ergonomically comfortable.
Pros
Designed for comfort.
Recharges fast.
One full charge can last for four months.
Cons
The design is odd and bulk. People might feel uncomfortable while using this.
You might be looking at different mice and thinking, "Not enough buttons. I need more!". Well, no need to worry. Razer's Naga Pro is the right product for you.
It is one of the best MMO mice that you can get on the market. There are three swappable side plates with up to 19+1 programmable buttons. The overall design is comfortable, and it has a 20,000 DPI sensor.
This is one of the best mice for playing MOBA games and editing purposes. Assigning all those keys for different purposes will speed up your work a lot.
It is a wireless mouse and offers great battery life. It is compatible with Razer mouse Charging Dock Chroma. It is on the heavier side but is comfortable to hold.
Pros
Three different panels with customizable buttons.
Charging dock Chroma compatible.
Cons
Bulky design.
Logitech has again shown their expertise by designing a mouse that is compact and can be carried anywhere while making sure that they don't make any compromise on its features.
The mouse is wireless and can last for 70 days on a full charge. It can connect to three devices at a time, and you will have no difficulty switching between them.
It has a 4000 DPI optical sensor, so it is highly precise and can work on any surface. Its electromagnetic scroll allows you to choose between speed and precision scrolling with a single flick.
Pros
Can connect with three devices.
Highly portable.
Electromagnetic scroll wheel.
Cons
The compact design may be too small for some people.
If you use your laptop for gaming and want to shift to wireless so that you can carry your components anywhere, this is one of the best choices. Weighing only 80g, it is extremely light so that you won't have any portability issues.
The chassis is thick and is designed to be made as durable as possible without compromising its weight. It has eight buttons and comes with detachable side panels.
It comes with an Optical Hero sensor with 16000 DPI, so you don't have to worry about precision on any surface.
It can last for 40+ hours on a full charge. If you use Logitech's Powerplay charging mat, then you don't even have to think about charging your mouse.
The mouse might seem too simplistic for its high price range, but we guarantee you, every penny you spend on it is worth it.
We conclude our list of top ten laptop mouses in 2023 with a wireless mouse from Microsoft. It is a great choice for people who like small-size mice and is affordable. It is designed for both left and right-handed users.
It has a basic design and contains only two buttons, which is a disappointment at this price.
Pros
Highly affordable.
Easy to carry around.
Cons
Too compact, some people may feel uncomfortable.
Simple design.