This tutorial shows how to convert .MSG and .EML files to PDF. Here is another tutorial for generating PDF from emails received from "Email by Zapier" or from any other source providing parsed information from incoming emails.
By the end, you will learn how to convert .EML to PDF file, or .MSG to PDF by using PDF.co and Zapier automation.
Note: Are you a developer? You can also use the API directly from your app check docs here or through another integrations here is the link to all 300+ integrations available
In this tutorial, we will show you how to convert an EML file into a PDF. This EML file contains 2 PDF file attachments. The extracted PDF attachments will be embedded into the PDF file and the 3-page output PDF will contain the email on the first page and the attachments on the succeeding pages.

Screenshot of EML Source File
1. Set up Zapier Action with PDF.co Anything to PDF Converter
Kindly choose PDF.co as the App and Anything to PDF Converter as the Action Event. Anything to PDF Converter converts the EML file and other supported file formats to PDF.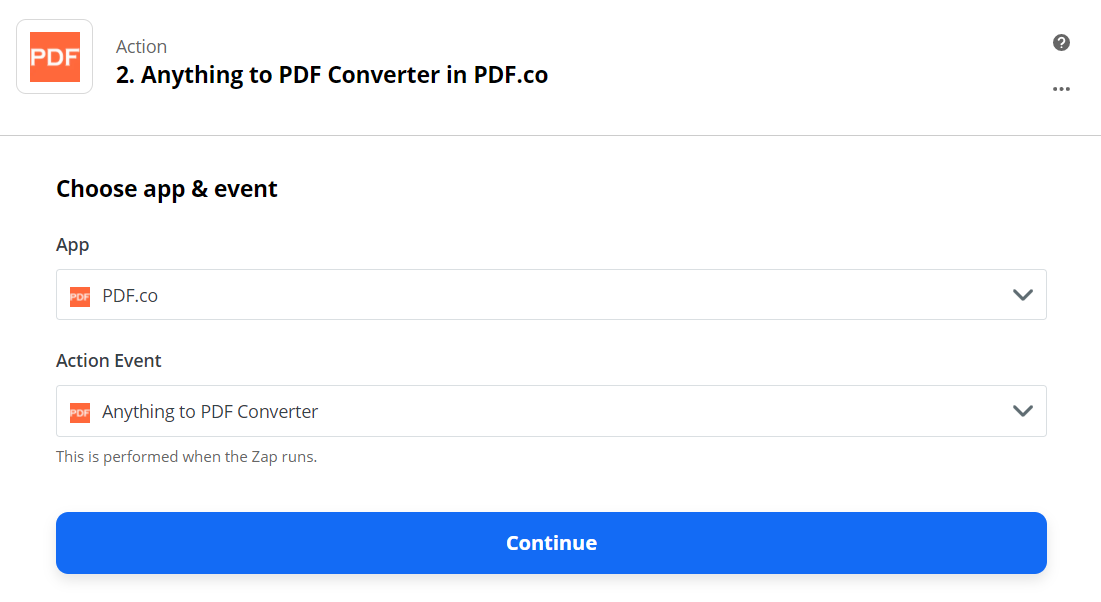 2. Configure the Anything to PDF Converter with the Data
In the Input Type field, select Link to Email message file (.MSG or .EML).
In the Input field, enter the EML source file. PDF.co supports links from Google Drive, Dropbox and from our very own built-in PDF.co files storage.
In the Name field, enter your output file name. In our case, it is email-with-attachments.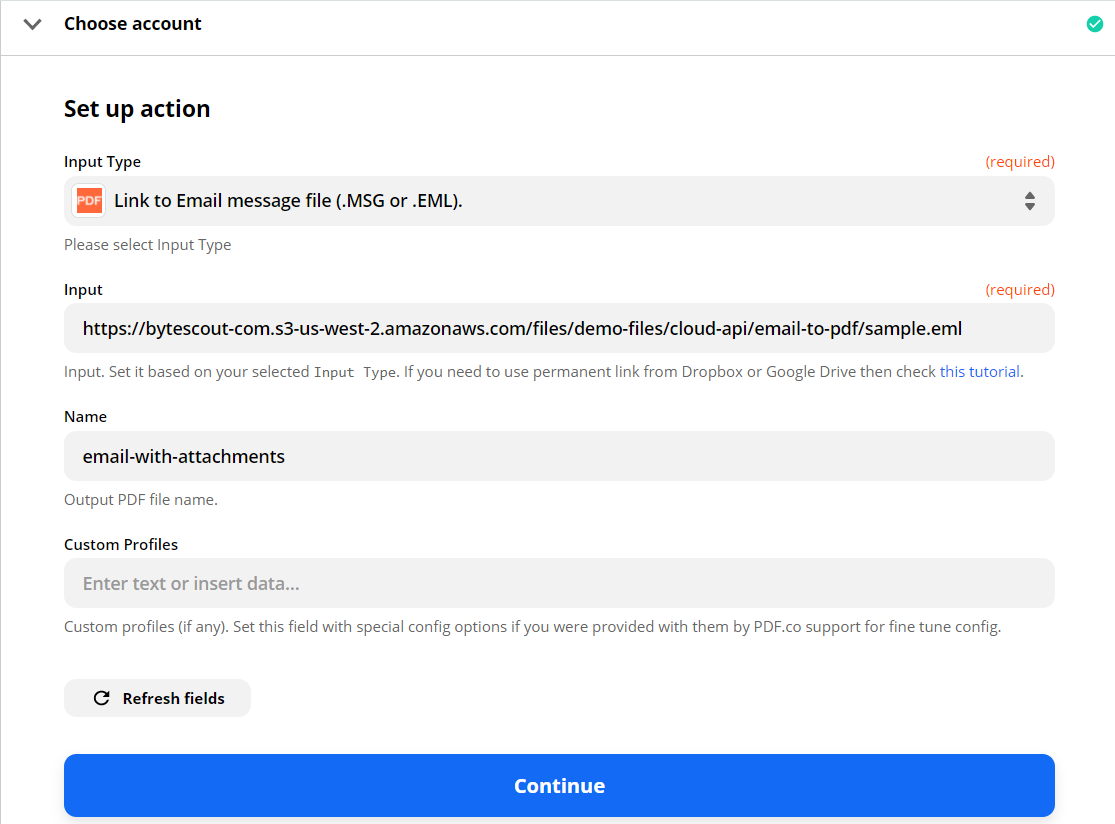 3. Test & Review
We can now send Anything to PDF Converter to PDF.co to Test & Review our data.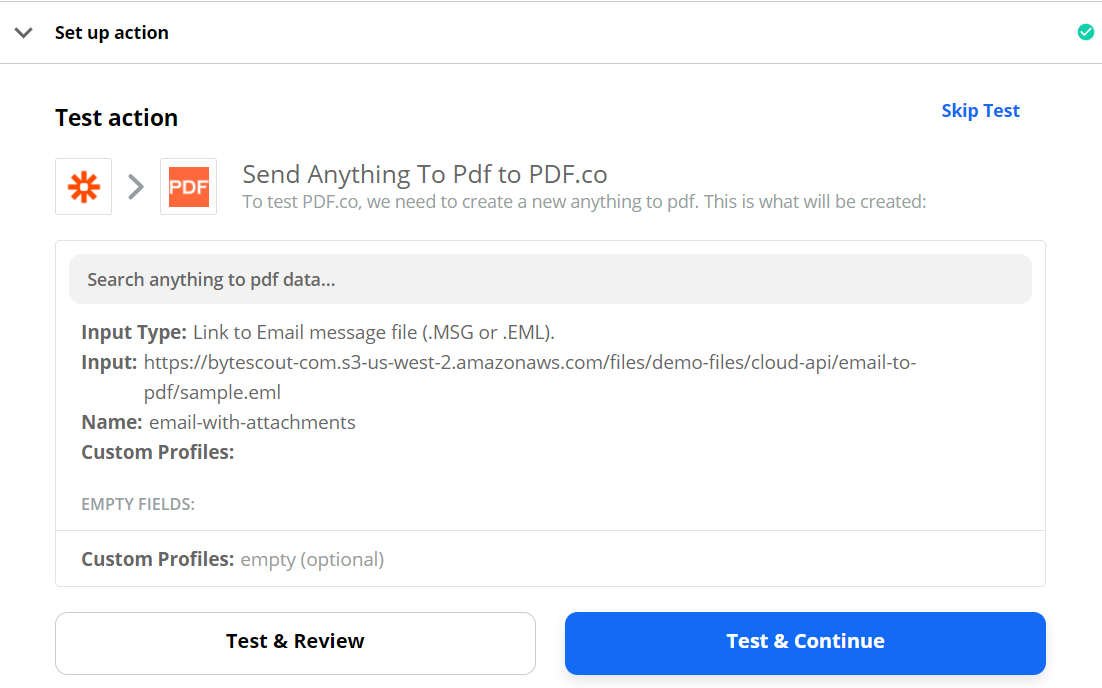 4. Copy & Paste URL to Browser to View Output
Our test was a success! PDF.co returned the URL to access the output PDF. Copy and paste the URL to your browser's address bar to see the result.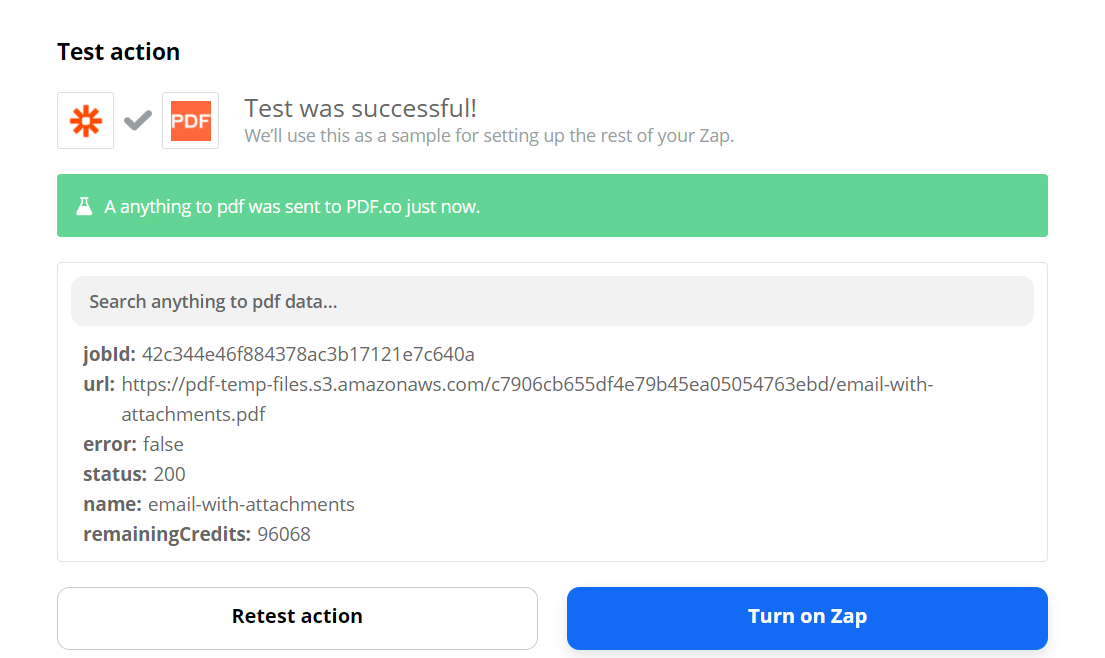 Super! We have successfully converted the .EML file and its attachments to PDF.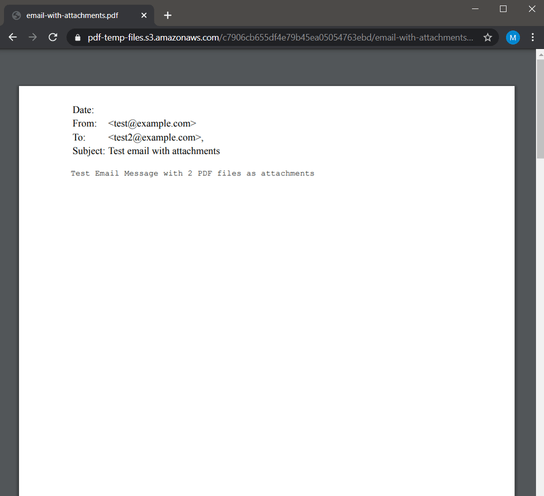 Screenshot of output PDF
You can set up the next step to save the generated file in Google Drive or Dropbox depending on your requirement.
So, now you've learned how to convert .EML to PDF file or .MSG to PDF by using PDF.co and Zapier automation.
Note: Are you a developer? You can also use the API directly from your app check docs here or through another integrations here is the link to all 300+ integrations available
Convert Email to PDF – Video Guide