While there are many ways to become fabulously rich, some are not worth pursuing. Take winning the lottery for instance, or finding out you are the only heir of wealthy distance relative! Those things rarely happen.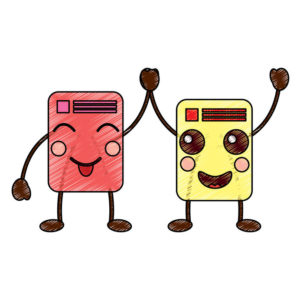 Such wild dreams often lead to a life of deprivation, rather than riches. A sure way to prosperity is learning a skill and using it to satisfy a national or global need. The advent of computers and the internet created such an opportunity.
As you might expect, the world's top programmers were among those who took advantage of those needs, and made their fortunes – they still do. Interestingly, a majority were under 30 when they did it. Read on to find out who they are, and how they did it.
Programmers Who Became Millionaires
1. Bill Gates
You have possibly heard of Gates for quite some time, – but not so much of Paul Allen – they co-founded Microsoft together. In fact, Gates is now more famous for his wealth, than for his programming skills. While today there may be people with better coding skills than his, there was a time he was considered one of the top coders in the world.
After IBM announced it was creating a personal computer, Gates promised them a program that could help ordinary people use personal computers without coding skills. In those days, when you bought a computer, you also had to code your own Operating System to run it.
That was not a problem for big corporate organizations and government agencies, but it was going to be one for the ordinary buyers. Gates knew that, and he decided to offer a solution fast. When he was making that promise, he had not started coding Windows.
He was just "booking the opportunity." Luckily, IBM had also not released their PC yet. By the time IBM was ready to test their PCs, Bill Gates had his program ready for a test run. That is how he became millionaire, and then the world's richest person for quite a while.

2. Mark Zuckerberg
Mark Zuckerberg, the programmer, and FaceBook's co-founder, has truly connected the world, in the true sense of making the world a global village. Riding on the power of the internet, Zuckerberg solved a common problem that graduates often faced, – keeping in touch after school.
Before we had email and smartphones, the only way to keep in touch for regular people was through landlines and snail-mail. As you may expect, it was not that hard to lose someone's contacts permanently. Once Zuckerberg solved that problem, he struck gold. He went on to become a millionaire in his 20s, and later a billionaire.

3. Larry Page
Google was not the first search engine, however, when Larry Page, one of Google's co-founders saw a gap in the way people accessed the internet, he knew he could change the world. Previously, search engines could just sell the first page listings to the top bidders.
They would then submit that listing to their visitors as the organic results for their search. Larry Page and Sergey Brin thought it was wrong to do so, and they decided to do something about. They wrote the best code in the world for their search engine, and the rest is history. That is how they founded Google; you can find the paper they published about their idea here.

4. Sergey Brin
Sergey Brin is not only the co-founder of Google, but he is also the brain behind most of its products. He is widely acclaimed as one of the top programmers in the world.
Brin and Larry Page are now among the richest and influential people in the world.  That is if you consider the power and influence of Google's search engine technology on online businesses.

5. Larry Ellison
If you work in a production environment, then you may have heard of and used Oracle. A database program makes it easy to access and manage large volumes of information. Larry Ellison is among its founders, and he is as rich as they come.
Ellison used his coding skills to make Oracle the leading database software it is today. He still holds a leading role as a coder in the company, and perhaps in the world.

6. Satoshi Nakamoto
If the Bitcoin craze has not bitten you yet, you may not have heard of Satoshi Nakamoto. Nakamoto is the person or persons credited with coding the blockchain, the platform on which Bitcoin runs.
Though we do not know him in person, whoever they are, they are among the greatest programmers in the world. At the height of Boitcoin craze, he/they were worth 19 billion.
As a coder, he/ she is definitely worth mentioning in this list. He/they saw a need to create a currency that is not subject to government control. It is now clear there are many people who needed a digital of currency.

7. Paul Allen
He co-founded Microsoft with Bill Gates, although we do not hear much of him when people talk of Microsoft. He is a programmer, and did some coding for Microsoft, earning him his shares, which made him a millionaire shortly afterward. Today, he is among the richest programmers in the world.

8. Robert Nay
Well, this list needs to mention a young programmer who still making his first few millions. In 2010, Robert Nay coded a free app for iPhone users that turned out to be a huge success, even though he was just 14 years. The exposure he got enabled him to launch his own brand – Nay Games. At the time, he was among the youngest top programmers in the world.

9. Nick D'Aloisio
Nick from the UK, is a programmer that was born in 1994. He coded Summly, an iOS app that can read a large batch of text, and then summarizes it into characters lengths of 1000, 500, or 140. Apple liked the app and featured it on the App store. The exposure allowed him to get funding for other apps, and today he is a millionaire.

10. Brian Wong
Brian Wong is a Canadian programmer born in 1991. In 2010, while working with two other colleagues – Amadeus Demarzi and Courtney Guertin – they founded Kiip. The app allows players to get real-world rewards. The app had attracted over $15 million in funding by 2012.
10 Greatest Programmers
That winds up our list of the 10 best programmers in the world who made millions, and later on for some of them, billions. It is clear from the list, that learning programming skills can "open doors" of success for you. We hope that you found it engaging and inspiring.