In this tutorial, we will show you how you can fill a fillable PDF Form template and add text to the PDF with Monday.com's data using PDF.co and Integromat. We will use this sample fillable PDF form template as our source file.
To fill out PDF forms, you can also simply add text, images and links to existing PDF by coordinates! Check this and this tutorials.
If you still need to fill in text into Fillable Fields in PDF Forms, please continue below.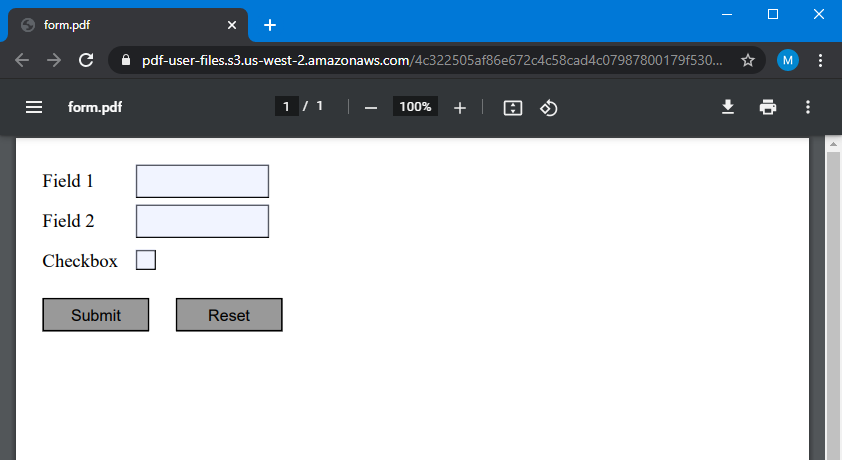 Screenshot of Fillable PDF Form Template
1. Get Task Items from Monday's Module
First, we will use the List Board's Items in Monday's module to get all the task items that we have in a board.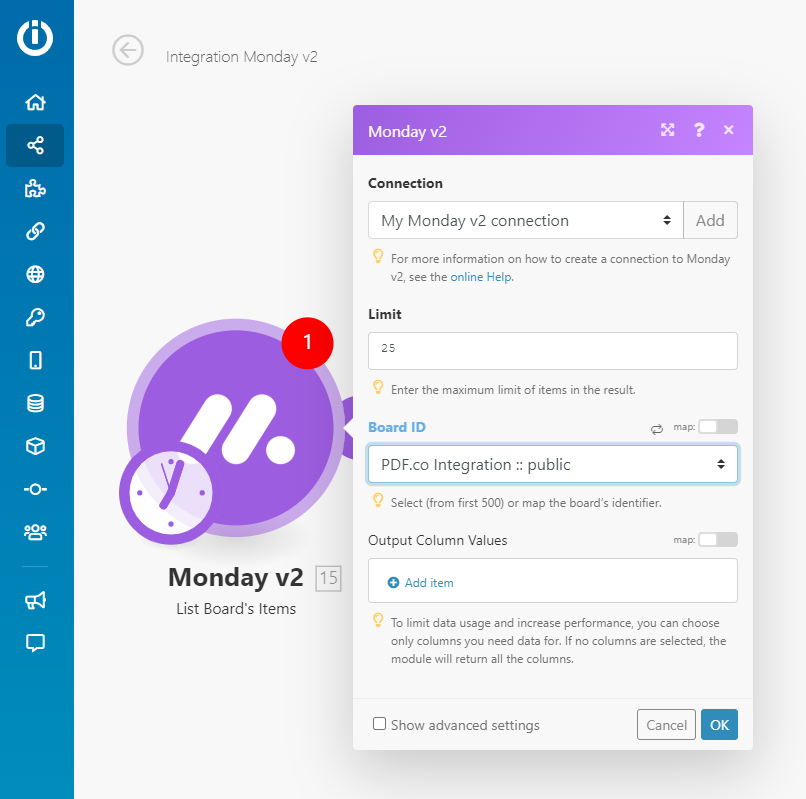 2. Select Fill a PDF Function in PDF.co
Next, in order to fill a fillable PDF form and add text, we will choose the Fill a PDF function in the PDF.co's module.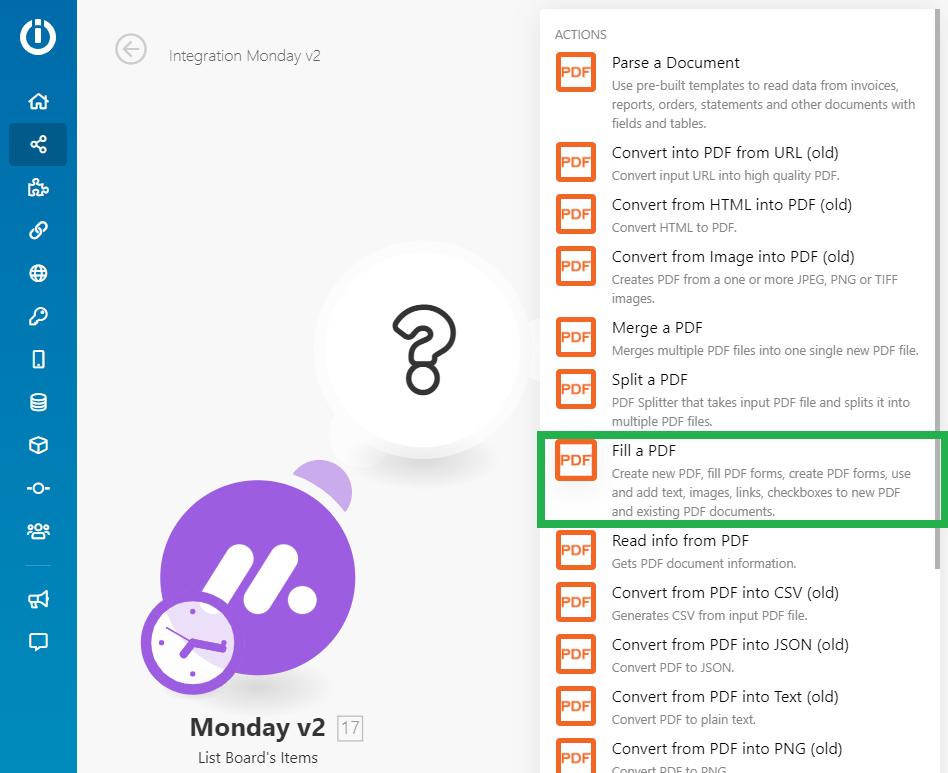 3. Set Up the PDF.co Module
In the Input File field, select Import PDF from URL.
In the URL field, enter the fillable PDF Form template link. PDF.co has a built-in File Storage where you can store your documents and images. I'm calling my source file directly from the PDF.co built-in File Storage. Check out this tutorial to learn more.
In the Fields to Fill, click on the Add item link and enter the page number, text field name, and the Monday data that you want to fill the text field with.
In the Text Annotation, click on the Add item link and enter the text, page number, x and y coordinates, font size, font name, and color.
We are now ready to test our configuration. Click on the Run button to see the result.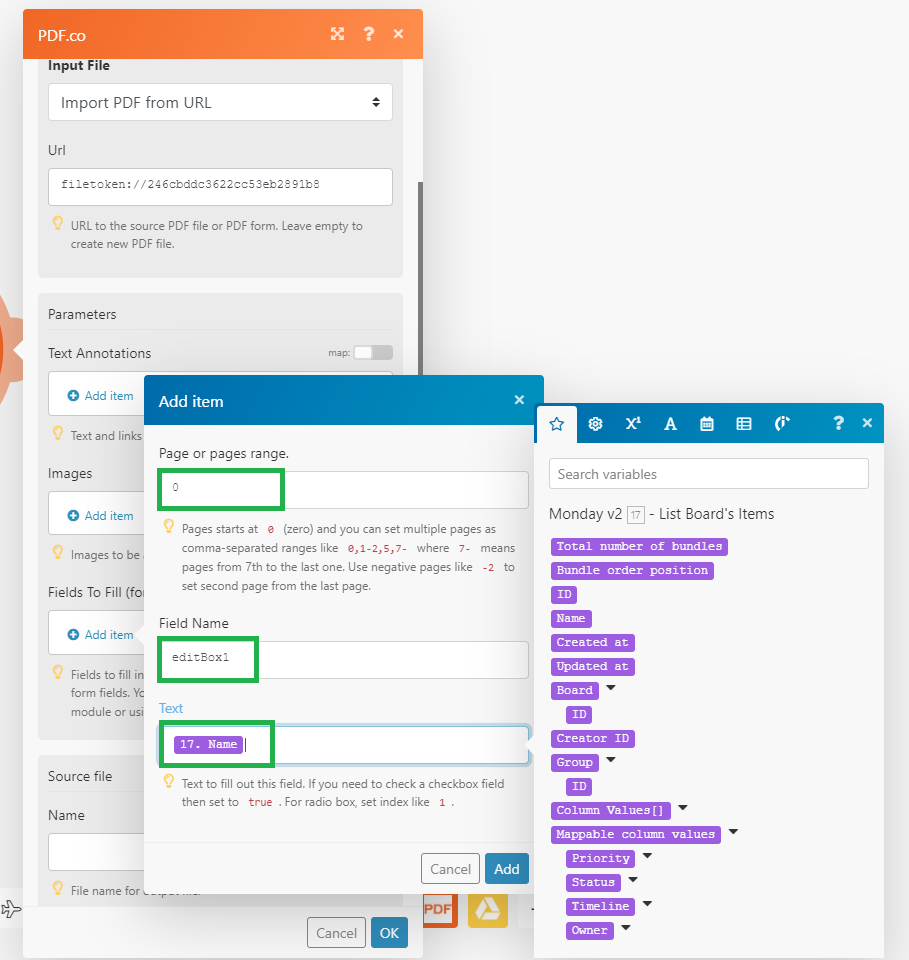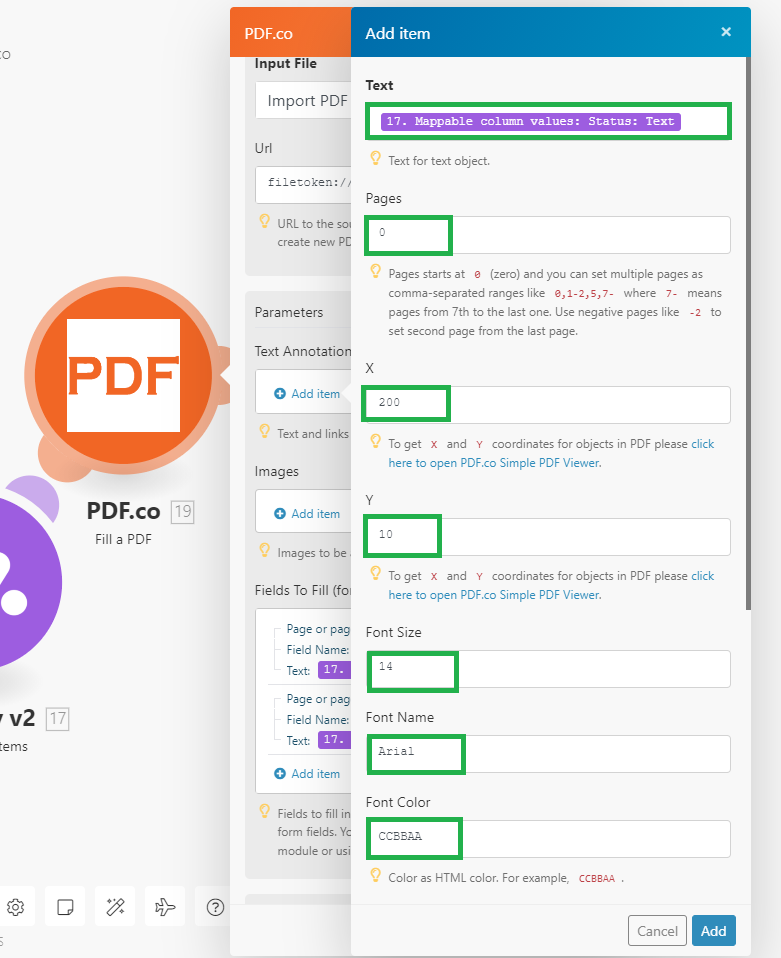 4. Output of Monday.com
Here you'll see the Monday.com module's output.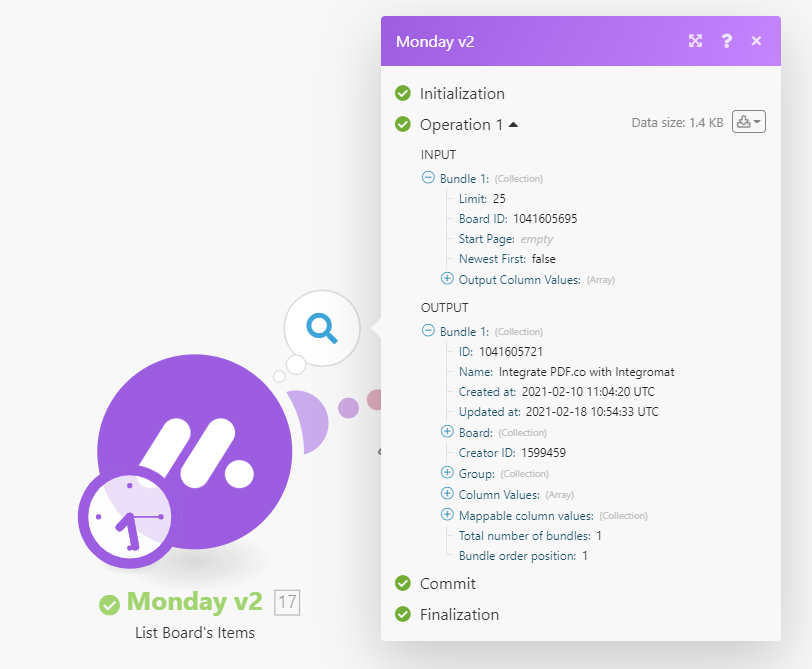 5. Output of PDF.co Module
Here, you'll see the PDF.co module's output. Copy the output link in your browser to see the PDF result.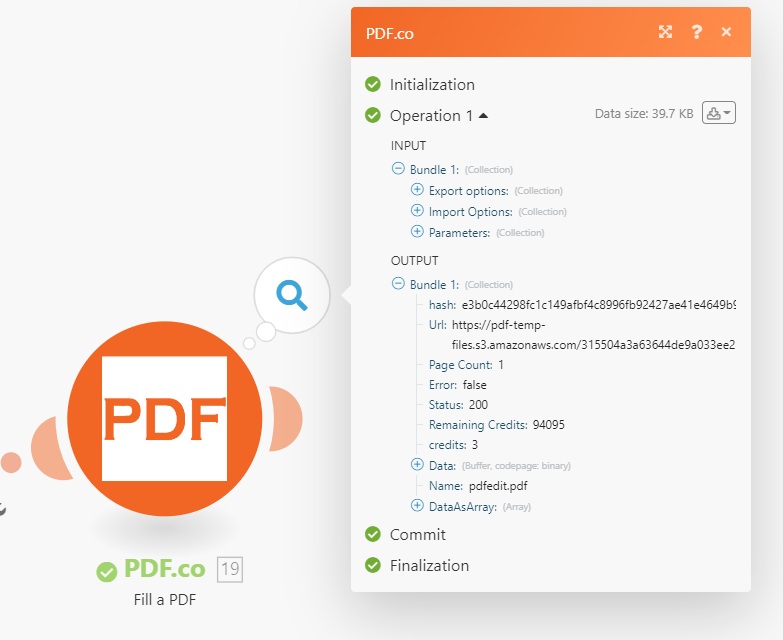 Excellent! We have successfully filled out a PDF form by adding some text.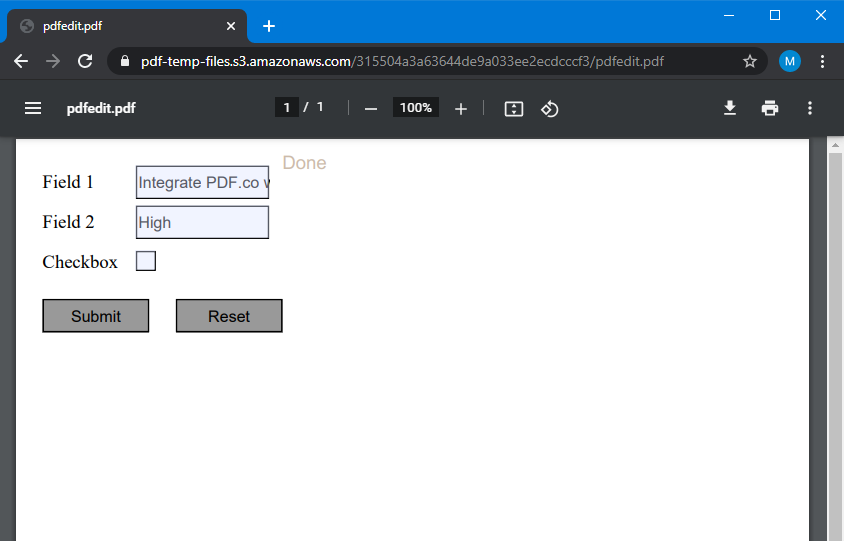 Screenshot of Filled PDF Form with added Text object
In this tutorial, we learned how to fill a PDF Form template and add a Text object with Monday.com's data using PDF.co and Integromat.
Below is the video where you will learn how to fill out a form in PDF using fillable PDF samples.
Fill PDF Form with Monday & Integromat – Video