Add Text, Link, and Image to PDF – Step-by-step Guide
In this demonstration, we will add text, a clickable link, and a company logo to PDF using the /v1/pdf/edit/add endpoint. Below are the images of the input and output PDFs.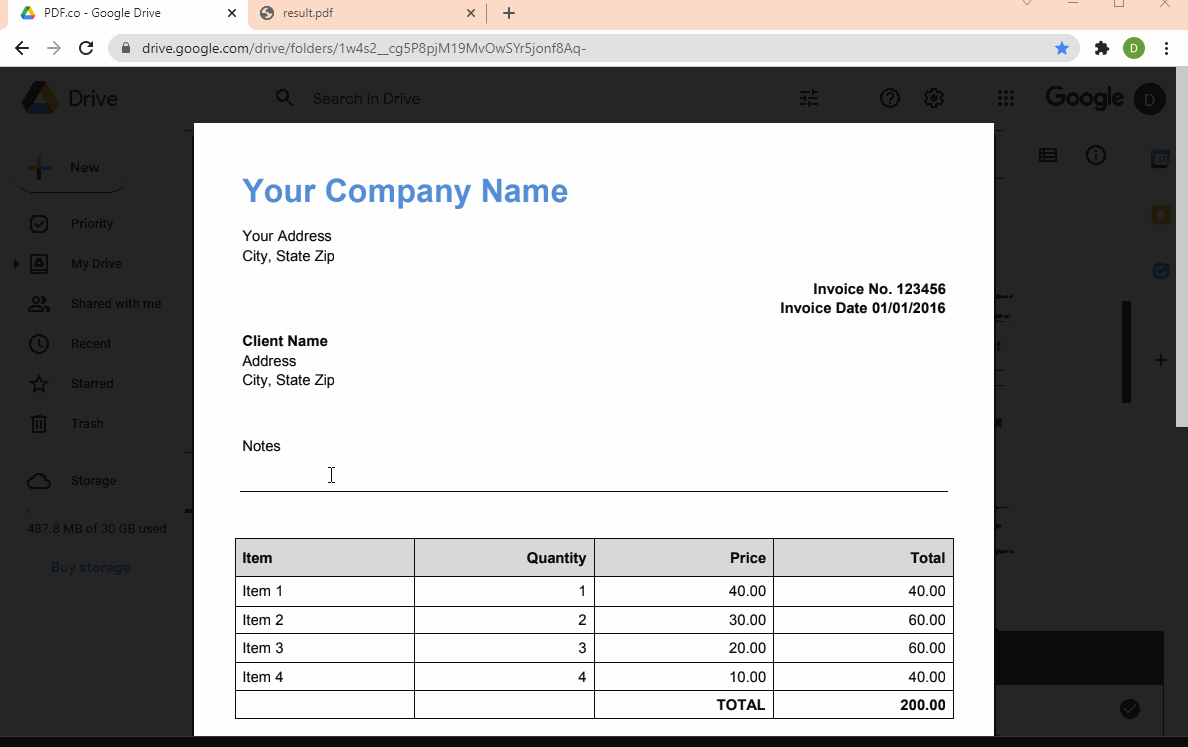 Step 1: Add Source File
First, copy or download the Python sample code here.

Step 2: Install the Request Module
Next, install the request module. Type the python -m pip install requests in your command line.

Step 3: Add API Key
Now, let's open the Python sample code and add the PDF.co API Key. You can get the API Key in your PDF.co dashboard.
Step 4: Source File, Result, and Annotation
Let's add our text details in the text annotation param.
In line 16, enter the source file URL. You can leave the default URL to follow along.
In line 25, add your desired output file name.
In lines 29 and 30, type in the text's x and y coordinates. You can easily get these coordinates using the Simple PDF Viewer.
In line 31, enter the text you want to add to the PDF.
In lines 32 to 34, you can customize the font name, font size, and font color.
Now, let's company logo in the image param.
In lines 38 and 39, add the image's x and y coordinates.
In lines 40 and 41, you can specify the image's width and height.
In line 42, enter the image's URL or you can leave the default value.
Step 5: Run your Code
Now, let's run the python program and click the file to view the output.

Step 6: PDF.co Web API Demo
Here's the PDF.co Web API in action.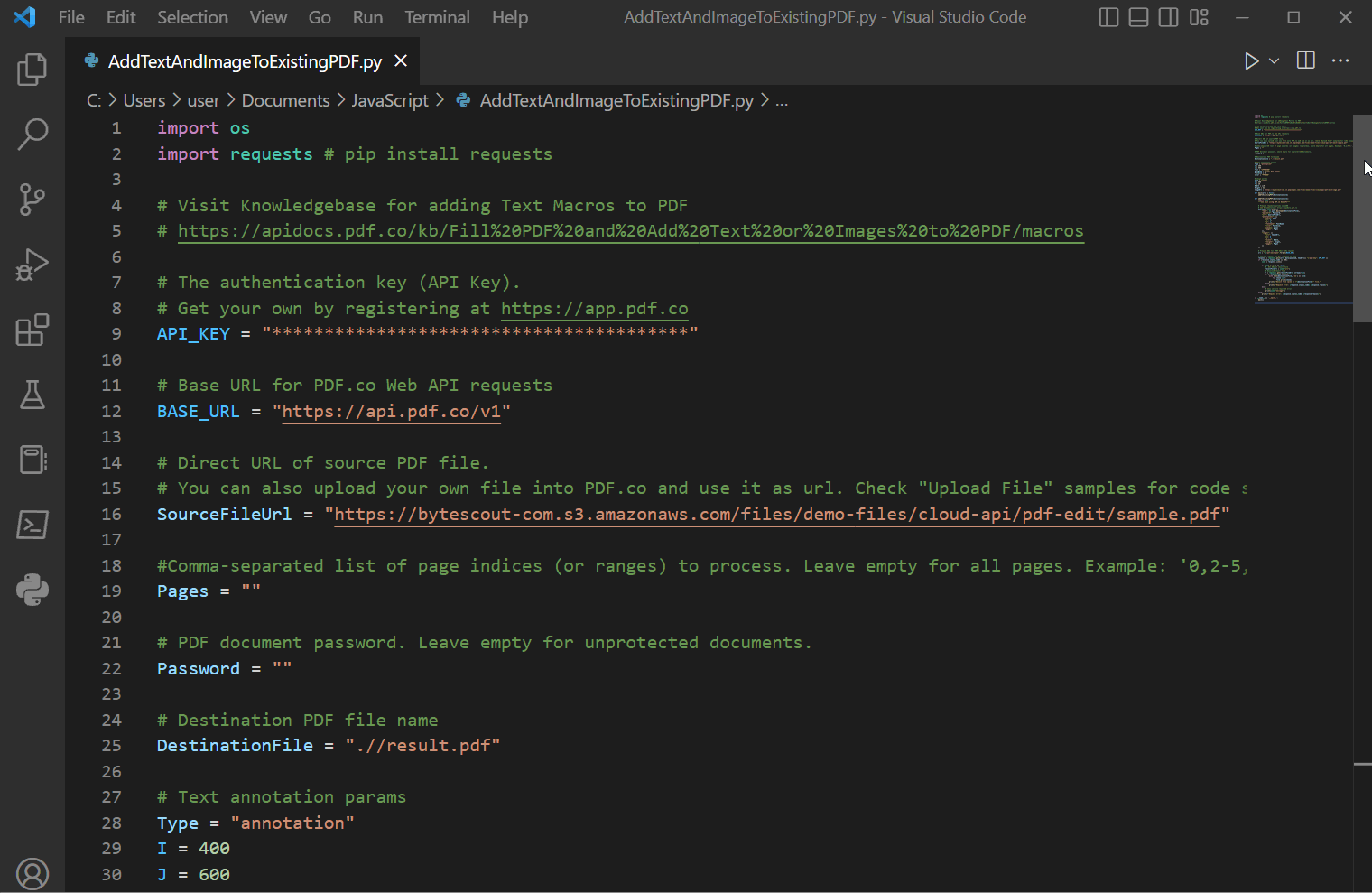 In this tutorial, you learned how to add text, a clickable link, and a company logo to PDF in Python using the PDF.co Web API. You also learned how to modify the source code to use it with your own files.