In this tutorial, you will learn how to 'Add text to PDF' using Google Apps Script and PDF.co First, I'm going to show you the sample PDF and the sample text that we are going to use for this tutorial. Don't forget to change the API key with your own.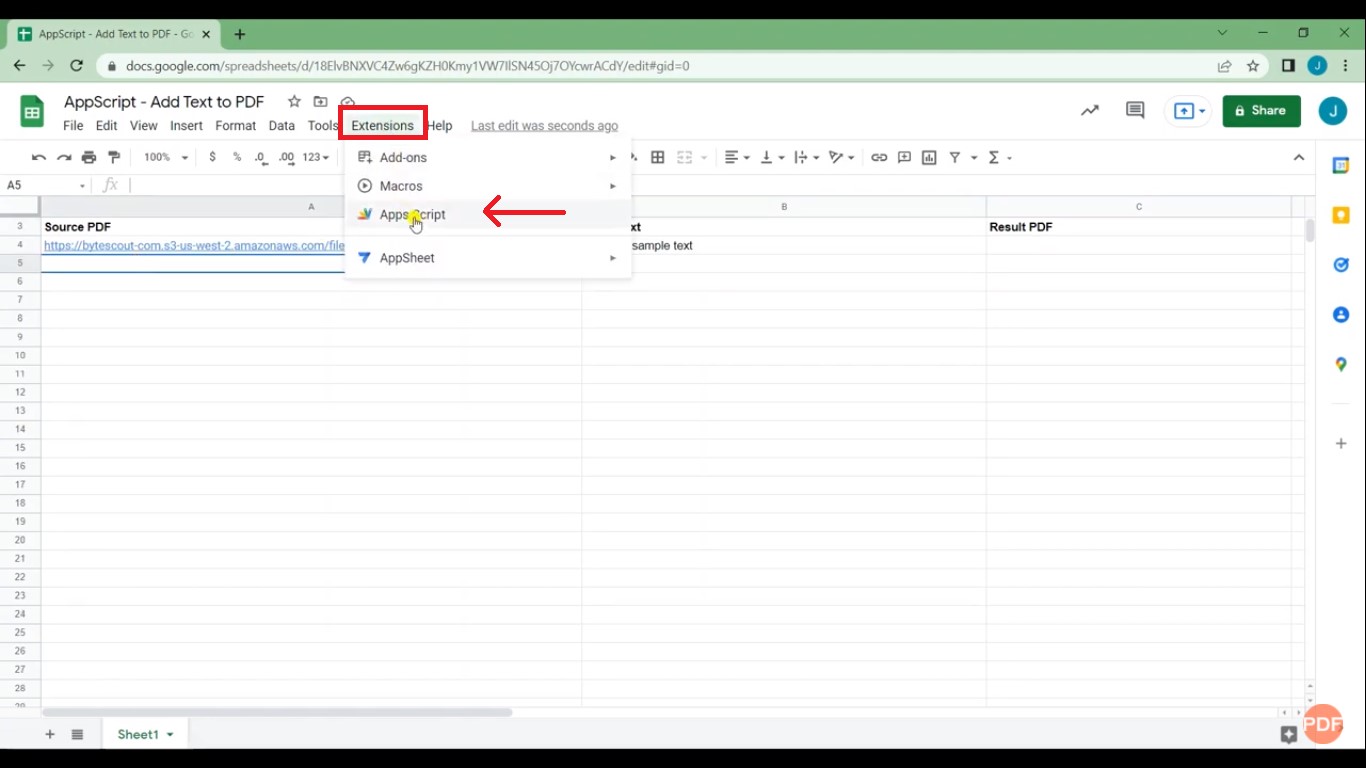 Once you're done, click extensions and go to app script. Paste the sample Google Apps script code and save it. After that, you may now run the code.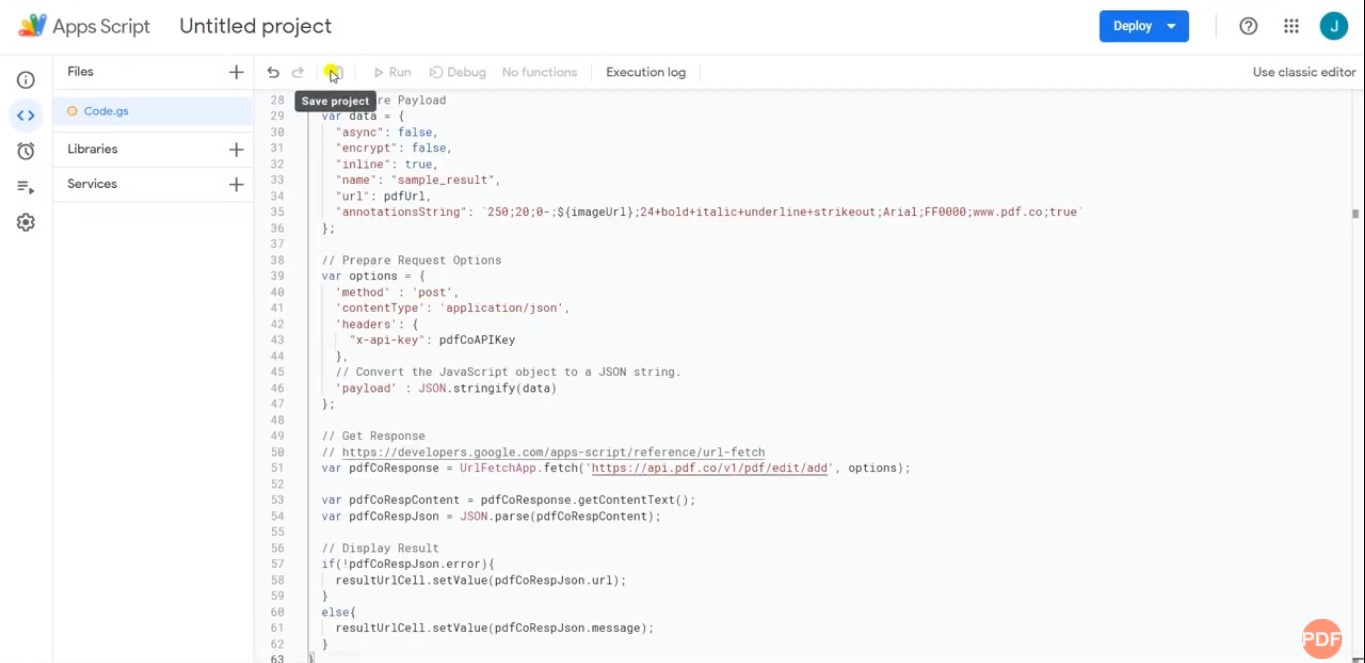 Once the execution is completed, go back to Google Sheets and click PDF.co and then click Create PDF. You will then be given a temporary link where you can view and download the output PDF.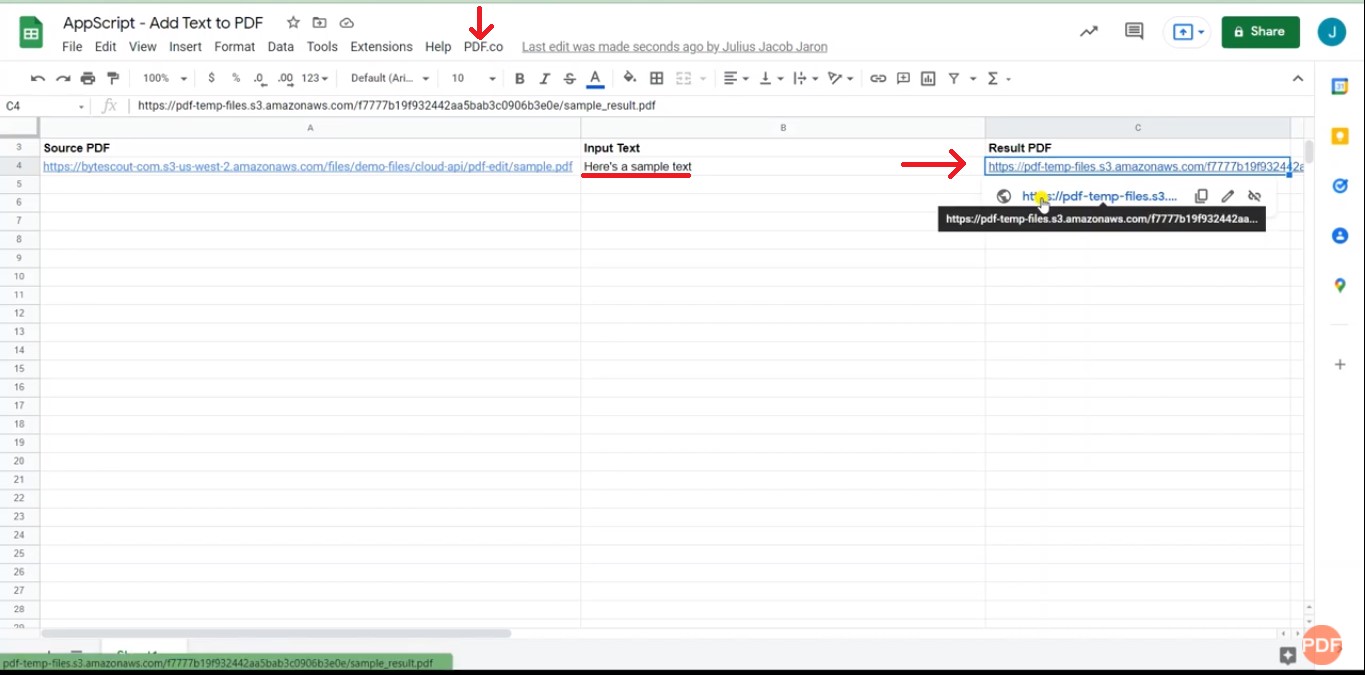 Here's what the output PDF looks like. That's all for this tutorial. We have a lot of tutorials on our YouTube channel. Just search for PDF.co