Parse a Blood Report PDF using Document Parser – Step-by-Step
In this step-by-step tutorial with screenshots, I'm going to show you how to parse a blood report PDF using PDF.co Document Parser.
You're going to use this sample blood report PDF for this tutorial: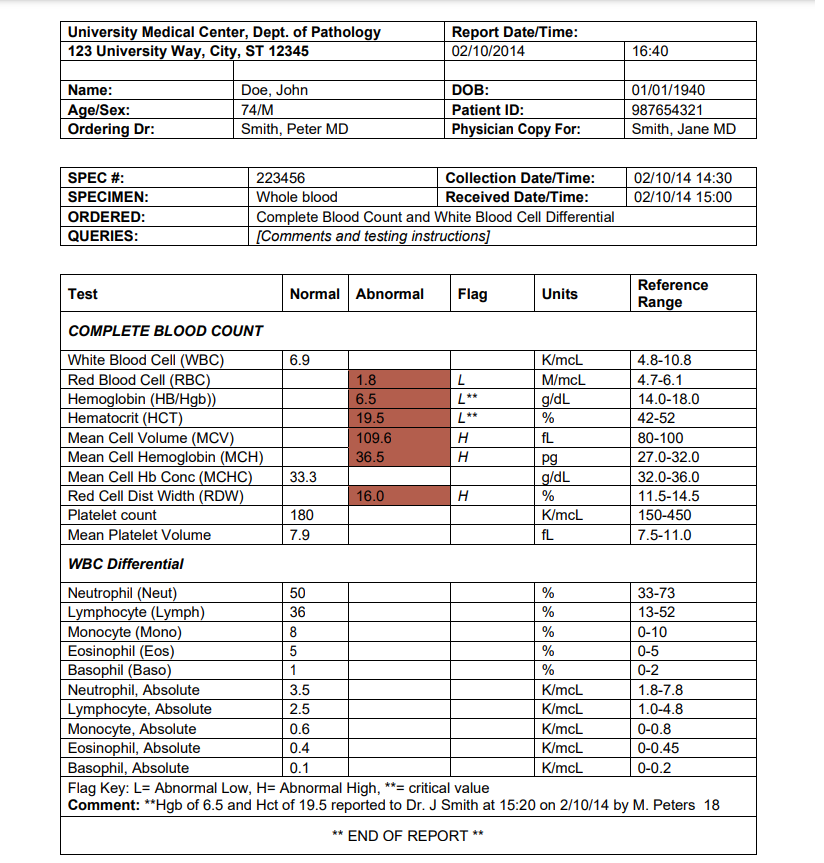 First, log in to your PDF.co account here.

Step 1 – Go to PDF.co Document Parser Page
After logging in you will be redirected to your dashboard page
Go to the Document Parser page by clicking the Document Parser menu
Then, click the new template option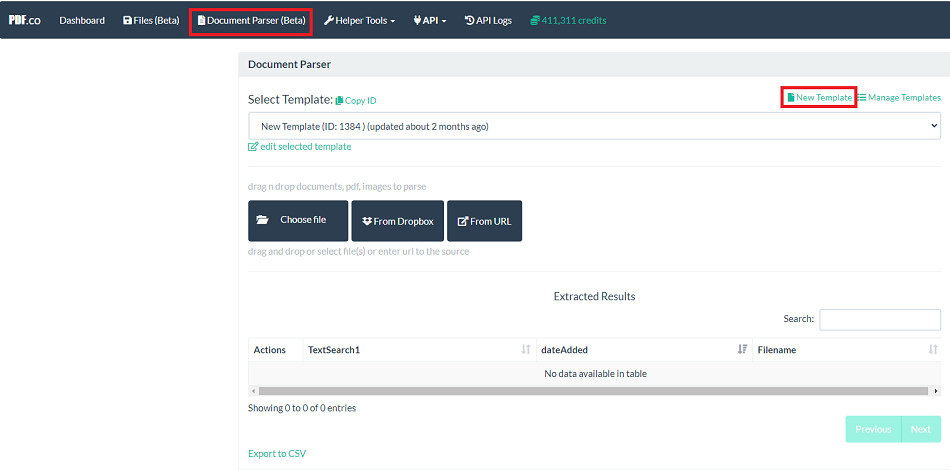 Step 2 – Load the Sample Document
Once you're on the template editor page, load your sample document to be used for your template
Step 3 – Add Objects
We will use Add FIELD from RECTANGLE selection for getting our Patients Name and Report Date
As for our Test Results, we will use Add TABLE from RECTANGLE selection



Step 4 – Run template
Once you're finished adding objects, you may now run the template that you created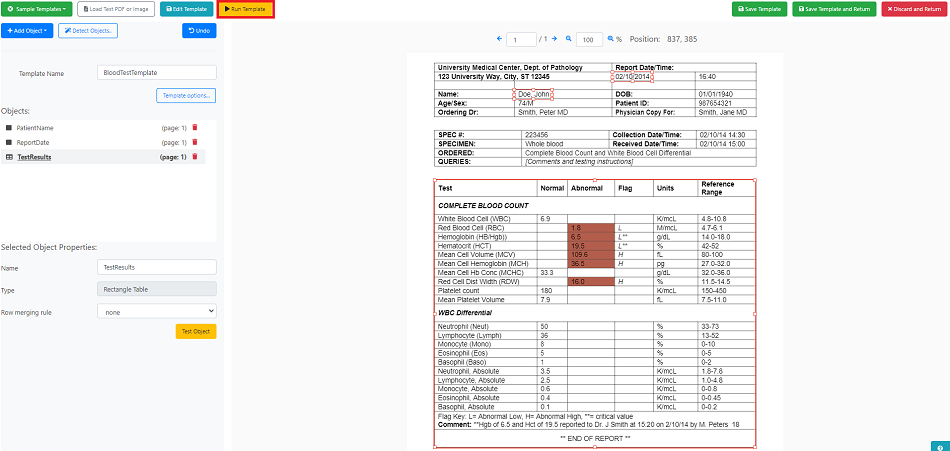 Step 5 – Result
Here's the result of our Blood Report PDF

Step 6 – Save your template
Once you're satisfied with the result, don't forget to save your template

You can see your templates on your PDF.co Document Parser page:

You've learned how to parse a blood report PDF using PDF.co Document Parser through this tutorial.
Parse a Blood Report – Video