A vehicle purchase agreement is a document that stipulates all the necessary information and conditions required for the purchase of a vehicle. It involves the agreement that has been reached between a seller and a buyer who has agreed to exchange a vehicle at a stated cost. A vehicle purchase agreement provides a buyer with proof that the possession of a car has been transferred to them from the seller.
A typical vehicle purchase agreement usually contains the following information:
The full names of all the parties involved in the vehicle purchase agreement.
The full addresses of all the parties involved in the vehicle purchase agreement.
The price and other costs associated with the vehicle.
Full description of the vehicle.
Other terms and conditions.
Creating and Signing a Vehicle Purchase Agreement
A vehicle purchase agreement is mostly developed with the help of software applications for creating word or PDF files. The moment the document is developed, it may be embedded with an electronic signature via pdf.co. An example of a freshly created vehicle purchase agreement is illustrated below.
Before a user can begin the process of filling and signing a document on pdf.co, they must first register an account using an email address. Having an account gives a user the ability to upload a document. The process of uploading a document is shown below.
From the image above, it is clear that a document may be uploaded using three different methods.
After the document has been uploaded, the user decides on the people that are going to contribute to filling and signing the document. A sample of a filled document is illustrated below.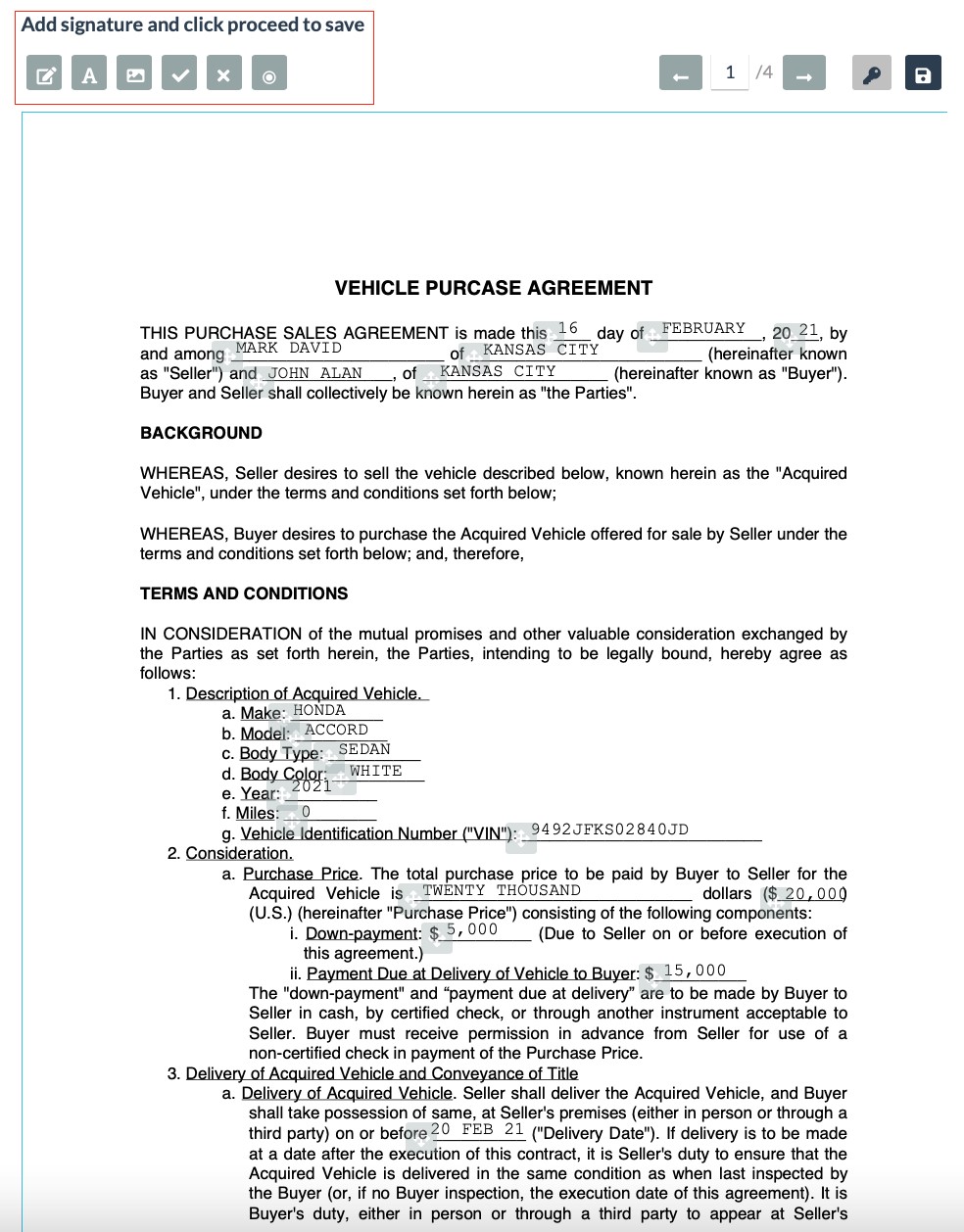 Each field within the file is completed with the help of the options highlighted. Also, a user may want to include a digital copy of a physical signature or an image. This process is repeated until the entire document is filled. The image below shows a sample document, which has been signed.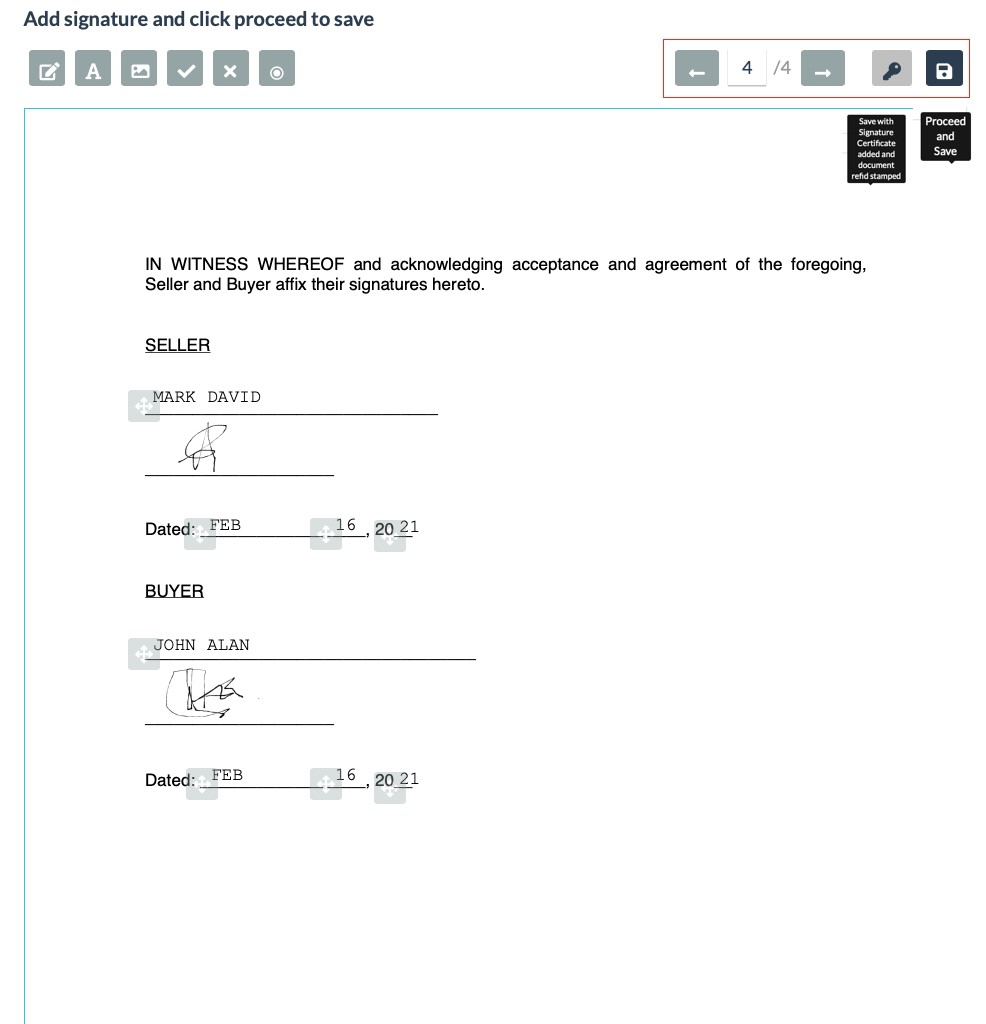 After all the necessary fields have been completed, a user has two options to choose from. They can save the document and download it for further use. Alternatively, a user may embed a stamp and digital certificate to increase the general security of the document before being saved. A saved document usually appears ready to be downloaded as seen below.