A real-estate agreement is a very important document that allows a buyer and a seller of a building or property to document the transaction between them. It contains all the terms and conditions that define the sales of a building and a property.
A standard real-estate purchase agreement contains the following mandatory information.
The full names of all the parties involved in the real estate purchase agreement.
The full addresses of all the parties involved in the real estate purchase agreement.
The price and other costs associated with the property.
The classification of the property.
The date of sale of the property.
Special assessments and taxes are associated with the property.
Creating and Signing a Real-Estate Purchase Agreement
A real estate purchase agreement is usually created using any software application that allows a user to develop a document either as a Word file or a PDF file. Once the document is created, it can be uploaded on the pdf.co website to affix a signature using the electronic signature tools. The picture below shows an unfilled real-estate purchase agreement that is ready to be signed.
Once the website is opened, a user registers and verify their email address. After that, a user can proceed to upload the document as shown below.
A document can be uploaded following three options – choose from the file, Dropbox, and URL. Once the file is uploaded, it appears as shown below.
The user selects the required information. If the document involves others signing the document, a copy of the file is sent to each individual via email. The uploaded file that has been filled in is shown below.
The fields within the document are filled in using the option highlighted in red. There, a user can insert a signature, pictures, and other documents.
The user can continue to navigate through the document as they fill all the required fields. A picture of a signature is uploaded or written into the document. The snapshot of the signed document is shown below.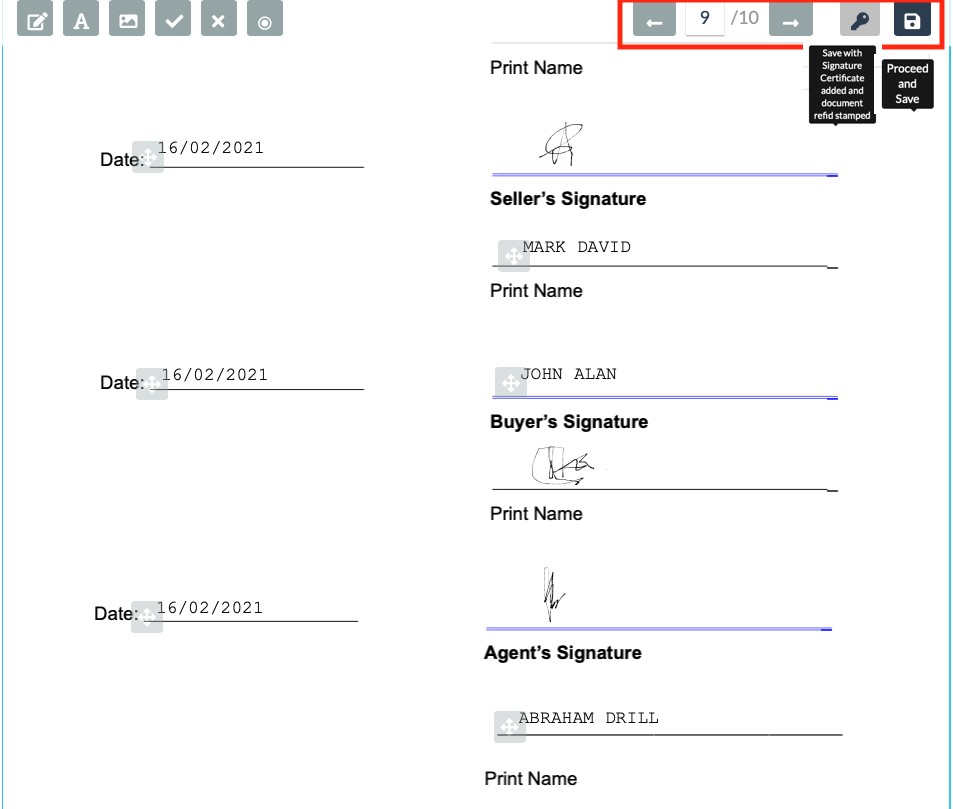 Using the controls from the top, a user can then proceed to save the document with a signed certificate added and document stamp. Alternatively, a user can save the document without including a signature certificate and stamp. After the document is saved, it appears ready for download as seen below.