Superbills are essential for all healthcare services that assurers receive from their healthcare service providers. Mental healthcare providers, nutritional care providers, doctors/specialists, lab service providers, and more all make use of superbills.
A superbill allows healthcare providers the ability to document claims for services rendered to assurers. The service provider uses superbills to seamlessly file for claims from insurers for services offered to assurers. In some cases, service providers submit superbills directly to their clients.
Here's what we are going to discuss:
Superbills are generally more elaborate than the typical invoices or receipts as they provide specific patient information to insurers, which allows for a greater level of flexibility during reimbursement.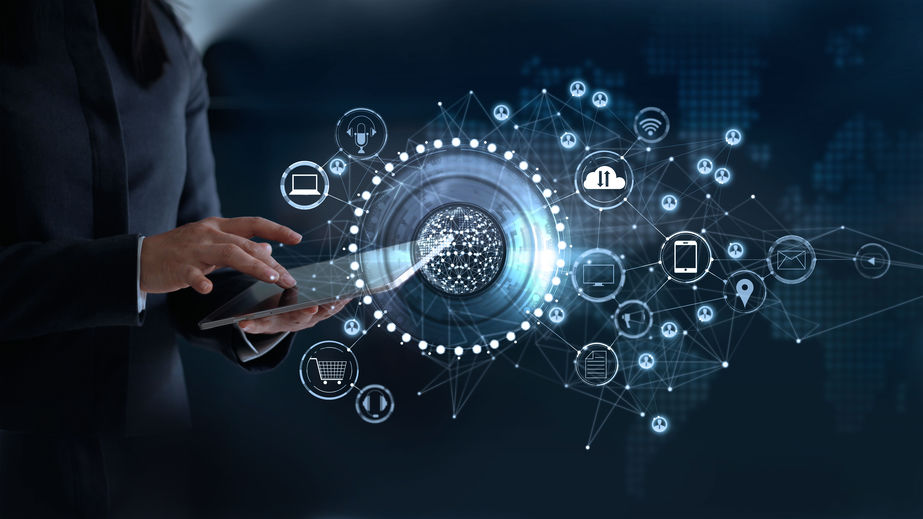 How to Create a Medical Superbill
A superbill requires some specific details for it to be referred to as such. Apart from the date, other details required to create a superbill include the following.
Service Provider Details
Service providers are responsible for the creation of superbills. As such, they must provide relevant information about their business. All service providers must provide the business name (or personal name) and the National Provider Identifier (NPI). The NPI is a ten-number coded that identifies each medical service provider. Other important information that can be found on a typical superbill includes the following.
Provider full address,
Provider contact number,
Provider email,
Service referring name,
Provider tax identification,
Provider license number,
Provider representative signature.
Client Personal Details
The client's details are essential information that must be present on a superbill. These details serve as an identifier for an assurer or a client. A service provider must ensure that they state the correct information for each client or assurer to ensure prompt payment of the claim. These client personal details include:
Client full name,
Client phone number,
Client billing address,
Client email,
Client date of birth,
Client insurer information.
Appointment Details
Appointment details are also important information that is required on superbills. These details explicitly spell out all details relating to the provider's service to the client. The details are essential to assist the insurer in processing the claim accordingly.
Superbills usually contain Procedural Codes and Diagnostic Codes, which are CPT and ICD-10, respectively. CPT and ICD-10 are usually accompanied by detailed descriptions that explain the nature of procedure or diagnosis.
Additionally, modifiers are used together with CPT codes to provide context to the bill concerning modifications made specific to procedures. Other information includes the following.
Costs of service(s),
Date of appointment,
Units and quantities.
CPT and ICD-10 are managed by the American Medical Association and the World Health Organization, respectively. For instance, 99396 is a CPT code that corresponds to preventive medical care received from a healthcare center. 785.1, on the other hand, is a code for ICD-10, which corresponds to heart palpitations that were seen during a visit to the doctor's office.
CPT and ICD-10 are used together to gain reimbursements. Therefore, for a superbill to be reimbursable, CPT and ICT-10 must correspond. An assurer that is diagnosed to have depression would have F33.2 and 90837 codes for ICD-10 and CPT, respectively. As such, service providers must ensure that both codes correspond or risk having claims delayed before payment.
Although modifiers are essential for context, care must be taken not to increase complexity. Unclear modifiers can lead to a delay in payment or outright rejection. Therefore, superbill writers are expected to know how to use modifiers effectively.

Cost
Together with CPT, ICT-10, and modifiers, a complete breakdown of costs must be included on a superbill. Including the cost of service on a superbill helps the insurer and the assurer comprehend the exact rate for each service and the reason for the service.
Accuracy in breaking down each service, description, and the corresponding cost is critical to ensuring that the service provider has a fair share of reimbursement. Also, it helps the assurer to pay the exact copayment owed.

Submitting a Superbill
Depending on the nature of the healthcare service provided to an assurer, the superbill may be submitted by the service provider or the assurer. Additionally, some service providers prefer to tender the bill directly to the insurer.
Other traditional providers may prefer to allow the assurer to tender the bill directly to their insurer due to trust or convenience. Service providers usually inform the assurer who is responsible for the submission of the superbill.
If an assurer is to submit the superbill to the insurer, they are advised to contact their insurer before doing so. Additionally, the assurer is expected to do the following.
An assurer should carefully review the superbill before submitting it to the insurer. Also, an assurer should contact their insurer to ensure that all required information is captured in the superbill. After information verification, the assurer can file the insurance claim together with the superbill.
An assurer should ensure that they are sending the claim to the right mailing address. The assurer should also ask the insurer how long the process would take before reimbursement.
The right address must be mentioned on the claim. The claim should be forwarded to the address as soon as the proper documentation is completed.
Assurers are advised to keep records of all documents, including superbills. Additionally, an assurer should keep responses to each claim. Responses take a maximum of six weeks before the assurer receives them.
The assurer is also advised to confirm that the insurer received each claim. A simple phone call can inform an individual whether a claim is received or not. Such calls are good opportunities for the assurer to inquire about how long the process would take.
How long can a Medical Superbill be Kept
The Medical Records Retention Guidelines automatically govern superbills that are kept in the medical record of a patient. Assurers may want to keep superbill records for up to 6 months to prevent any future complications. However, assurers are advised to consult their insurers to know for how long they should keep such bills even after filing for payment.

Requesting for a Superbill
Depending on the preference of an assurer, he or she can request a superbill after every visit to the doctor or at intervals. However, an assurer can apply any of the three strategies below.
After each visit to the doctor or any medical service provider, an assurer can request a superbill. The bill would usually contain all services rendered to the assurer for a single appointment.
Assurers can also request superbills at intervals. This process would usually make the superbill to contain several services for various appointments within an interval.
Other assurers prefer to collect a superbill after a complete treatment. Such a superbill would contain all the services for the duration of treatment provided to an assurer. For example, an assurer can decide to collect a complete superbill after a physiotherapy treatment for a car accident.
Parse Medical Superbill – Step-by-Step Guide
In this tutorial, we will show you how to parse a Medical Superbill using PDF.co and Zapier. We will specifically parse the patient information to show you how the Document Parser works.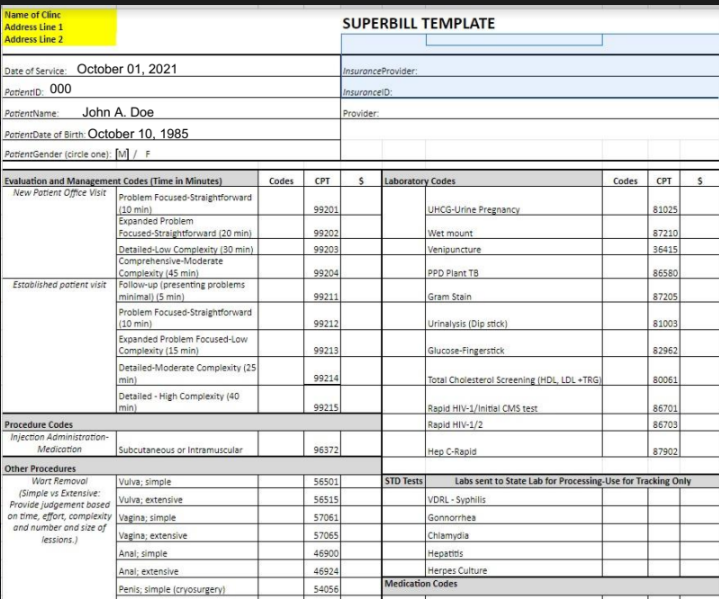 Step 1: Create a Zap
For the first step, we will create a zap. Kindly click the Make a Zap button at the upper-left corner of your dashboard.
Step 2: PDF.co and Document Parser
In this next step, select the PDF.co app for the App Event and choose the Document Parser to parse bills and other documents.

Step 3: Document Parser Configuration
Now, let's configure the Document Parser Template.
In the Input field, select the source PDF link you'd like to parse data.
In the Template ID field, enter the ID of the Document Parser Template. You can use the PDF.co Document Parser Template Editor to parse data and create a new template ID. Kindly click on this link for more tutorials.
You can now send a request to PDF.co to process the Document Parser Template.

Step 4: PDF.co Request Result
Great! PDF.co processed our request and returned it successfully.
Step 5: Medical Superbill Parsed Data
Here's the patient information that we parsed from the Medical Superbill.

In this tutorial, you learned how to parse the patient information from the Medical Superbill using PDF.co and Zapier. You learned how to use the Document Parser Template Editor and create a new template ID. You also learned how to set up the Document Parser Template Editor to automatically extract specific data.
Conclusion
A superbill can be described as advanced receipts or invoices as they contain detailed information with regards to services received during a visit to a healthcare service provider. It helps the service provider, insurer, and assurer combine all healthcare service claims into a single sheet, which eases the entire process of reimbursement. This information includes service provider details, client personal details, appointment details, and costs.