A residential lease agreement is a legal contract that governs the relationship between a tenant and a landlord for the rent of a property. It stipulates the duration of the tenancy, the frequency of payment, and the amount to be paid at each payment cycle. A lease agreement ensures that both parties involved are protected from one another. It protects the landlord by ensuring tenants pay their fair share of value enjoyed. Also, it protects the tenant by ensuring the landlord does not overstep their boundary.
A typical lease agreement itemizes the obligations of both the tenant and the landlord. Other contents of a standard lease agreement are stipulated below.
The full names of the landlord and the tenant involved in the lease agreement.
The full addresses of all the parties.
The frequency of payment.
The tenant's and landlord's obligations.
Creating and Signing a Lease Agreement
A user can create a lease agreement using any of the free document processing applications that are available. The finished document can be presented in either PDF or word format. Afterward, the document can be signed using the free service that is offered by pdf.co. The snapshot below shows the sample of an unfilled lease agreement.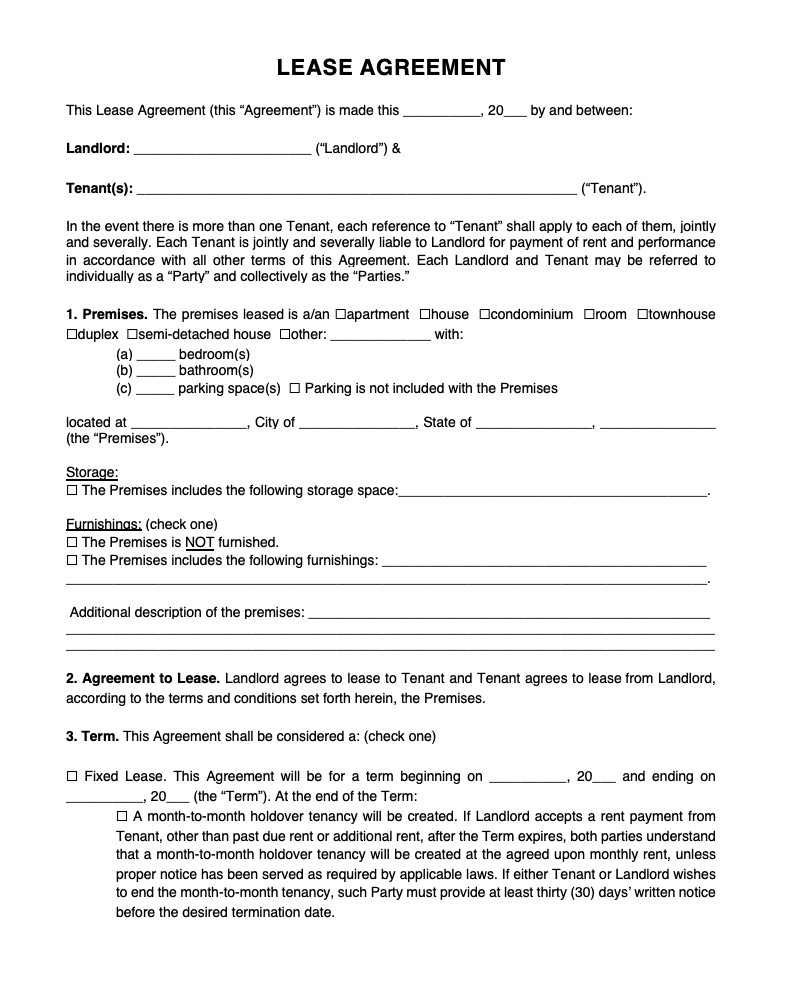 Accessing the pdf.co website, a user can register an account with their email address. After verification, a user can begin using its tools. A copy of the generated lease agreement can be uploaded to the website using the options below.
The process of uploading the document can be through Dropbox, from a file, or using an URL. Soon after the document is uploaded, the option below appears.
A user selects the option that fits their situation.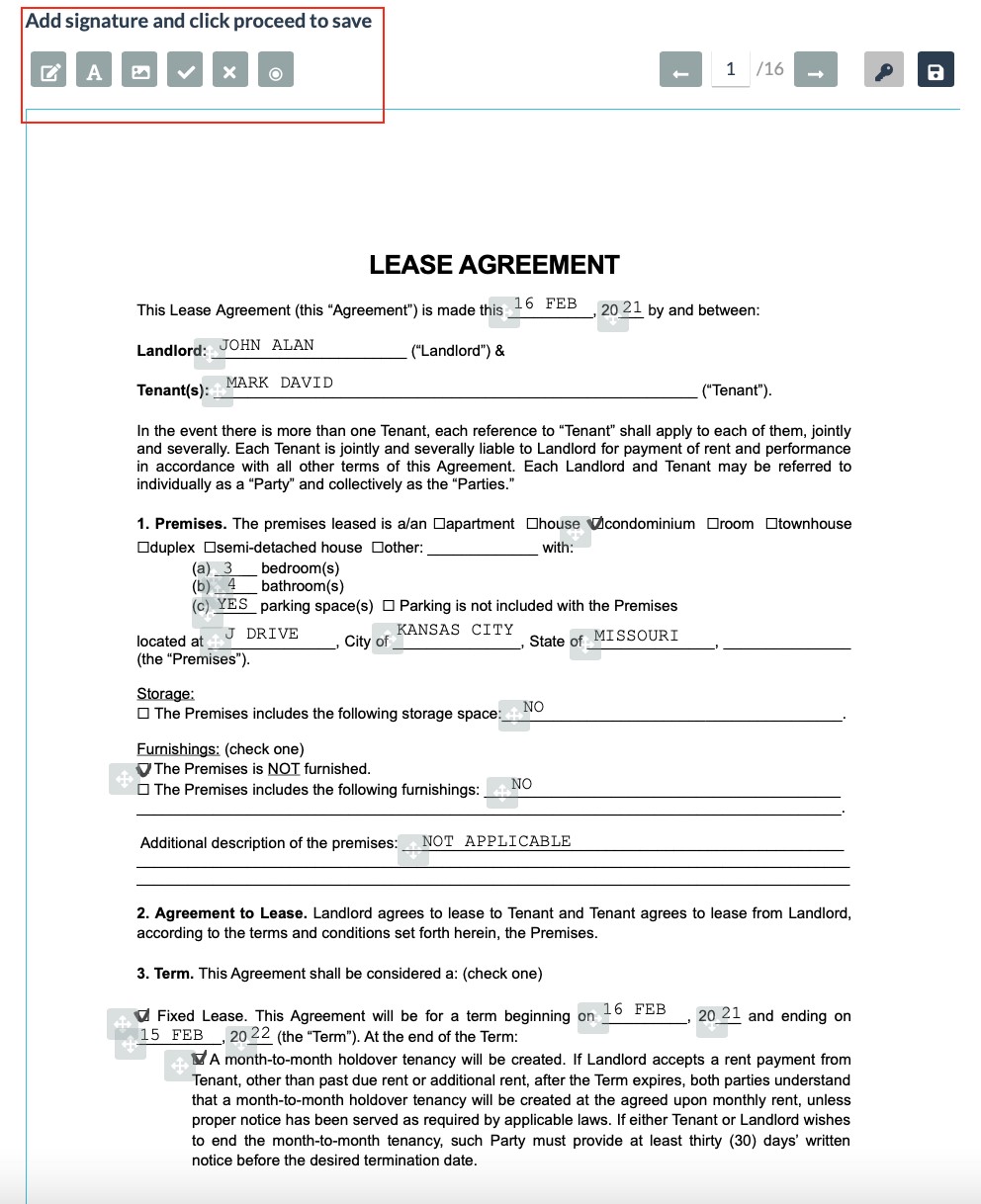 The control options highlighted in red helps a user to fill in the required information in the document. Also, images and signatures can be affixed to the document through these control keys.
The picture of a signed document can be seen below.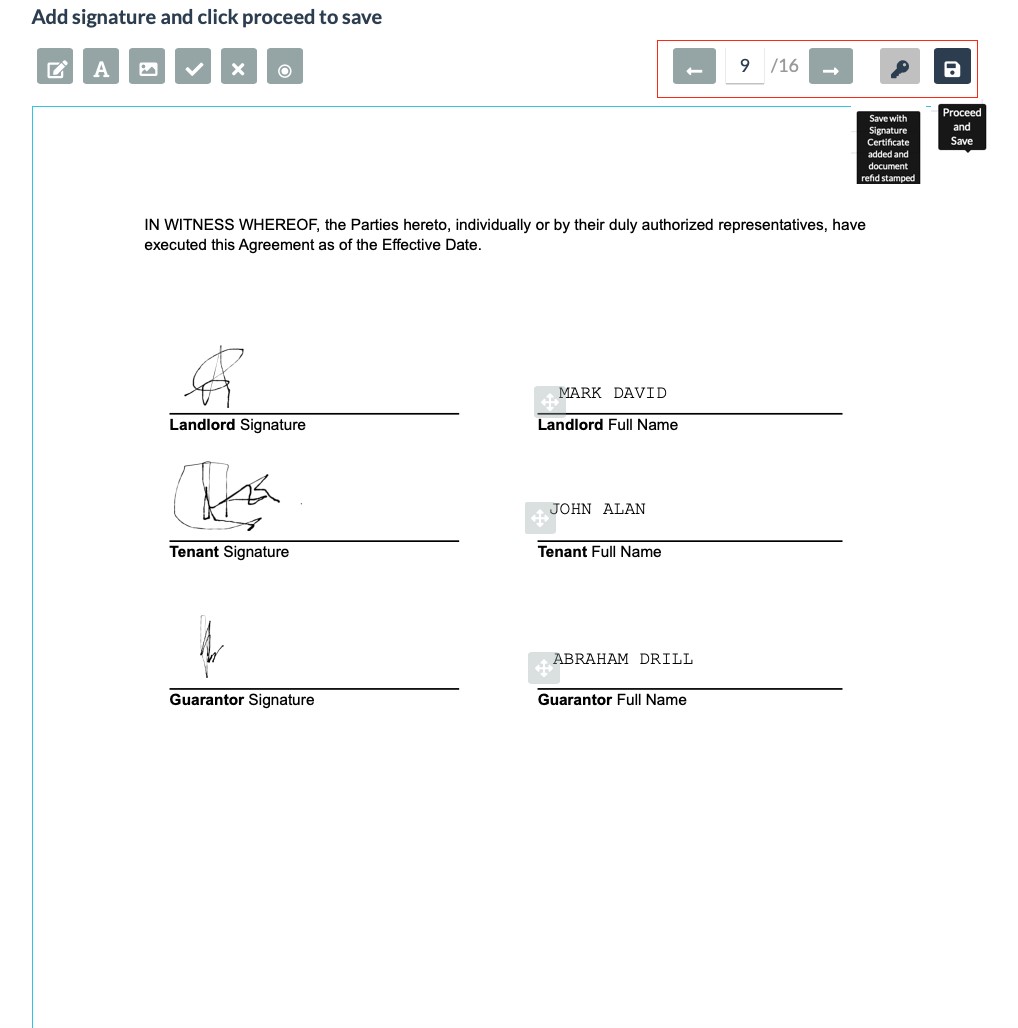 Each contributor can attach their signatures and names as required. A user can utilize the highlighted control functions from above to either attach a signed certificate and a stamp or save the document. Once saved, the completed document appears as seen below. A user can proceed to download or duplicate the file document as desired. Additionally, the document can be edited if need be.