You need an invoice, which is a detailed record of your business transactions, for business and legal reasons. Business reasons include requesting payments and business analysis. The legal reasons include filing taxes and settling business claims. Read on to learn more about why you need an invoice.
Here's what we are going to cover, in brief: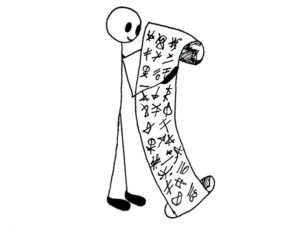 You Can Use an Invoice to Analyze Your Business
An invoice is the best way to record the sales made, status of payments, and dates the transactions happened. Such records are invaluable when evaluating your business and your employees' performance.
You can use invoices to determine the goods or services with the highest sales volume, and those that bring in the highest revenue.
Invoices can also help you identify the top-performing employees, the sales they bring, their top clients, and the times they most of their sales. As a business owner, you can then use that information to grow your business.

You Need an Invoice When Filing Taxes
An invoice provides the best source of data when filing taxes or even carrying out an internal audit. The IRS recommends that all businesses should keep a running record of all business transactions. With a proper invoicing system, it is easy to pay the IRS what you owe.
Without proper invoicing, it is hard to carry out internal audits, which can result in failure to pay all taxes. Worst of all, it can lead to an audit from the IRS and massive penalties if the audit reveals any irregularities or fraud. Moreover, invoices also make it easy to claim tax refunds.

Invoices Offer Legal Proof
Invoices can help both the merchant and the customer prove that they have fulfilled their end of the business. The invoice and the purchase order can prove to the customer what they owe you. It can also help you to explain to the customer why they have to pay what you are asking them to pay.
On their side, a customer can use the invoice and Purchase order to prove they paid what they owe. It is not unheard of for businesses and their customers to disagree when there is no proper record keeping of business transactions.
In such cases, the merchant can lose if they have not been issuing proper invoices that tally with the customer's purchase orders.

You Need an Invoice to Get Timely Payments
Invoices are crucial in getting paid on time or collecting payments. Most companies can only make payments when they receive invoices for goods and services delivered. Moreover, an invoice allows you to set payment terms and penalties for late payment.
You can then use these payments to make a follow-up. A good practice is to say payment is due upon receipt, after a week, or even after 30 days. However, the terms you agreed on when making the sale, can also influence how you create your invoice.

Benefits of a PDF Invoice
A PDF as an invoice has several benefits. Some of the benefits are discussed below.
Easy to Create
PDF invoices are very easy to create. You can use any document processing application with decent features to create a PDF invoice. You can equally add several fields and options to such type of PDF invoice without much difficulty. The best part is you can either use a document processing application or spreadsheet software to save an invoice into a PDF file. Additionally, you can quickly convert a physical invoice through digitization into a PDF file with ease. Once digitized, you can edit the PDF invoice as required.
Better Format
A PDF invoice offers you an excellent document layout. Therefore, you can design invoices with readable fonts, imagery, and line spacing that is professional and pleasing to the eye. Also, a PDF invoice can be compressed into a smaller document when sending the file electronically. In addition, a PDF invoice allows you and other users to comment, markup, and include hyperlinks in the document.
Ease of Convertibility
Once created, a PDF invoice can be transformed from one document format to another. For example, you can convert a PDF file into a word document or XML file with relative ease. Likewise, a PDF invoice can easily be reproduced into a physical document through printing.
Good Security
A PDF invoice is usually secure and free of common vulnerabilities. You can add additional security features such as password protection and encryption to increase the file's security. Also, a PDF file can have a data logger that records all changes made to the PDF invoice once created.
Good Bookkeeping
A PDF invoice is an excellent tool that allows you to keep a good record of all financial activities. Using an invoice, a business can store records of sales, which serves as financial documentation of the company's dealings with clients. Therefore, your business can quickly calculate profit or loss using this record.
Marketing Use
A well-kept invoicing system can be instrumental in developing effective marketing strategies for a business. With the help of PDF invoices, your business can identify trends in purchasing. As a result, you can determine the best time for making money, products that are desired by clients, and much more. Having such a piece of information about your business can help you develop better marketing strategies that will help you maximize profit without spending too many resources.
Likewise, invoicing can help you create a better brand that helps you make more sales. Within your PDF invoice, you can have your logo, brand image, and many other instruments that will make your brand stand out.
Managing Inventory
A PDF invoice can be used to manage the inventory of a business. With the help of an organized invoicing system, your business can always have a pictorial representation of the inventory of goods that are available by knowing what has been sold. This inventory management system can be developed either automatically or manually depending on what you want to achieve.
Better Organization
An effective invoicing system makes your business more organized. However, invoicing can only help you to stay organized if it is automated. A manual invoicing system is usually laborious to work with. An automated PDF invoicing system is the best system that can keep you on top of your work at all times. Therefore, if you are still using a manual invoicing system, you should try to automate your system. Doing this will help you have all your invoicing system at the tip of your fingers.

Why Do You Need an Invoice to Run A Business?
You need an invoice to run your business professionally and avoid making costly business mistakes when collecting payment or filing your taxes. While creating invoices can be labor-intensive, there are invoicing tools that make the whole process simple and efficient.
Do you need an invoicing tool that can help you automate the process? Contact us now, and we can help you get an invoicing solution that fits your business.