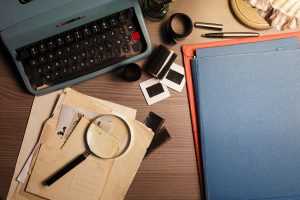 Unlike retail or commercial banks, private banks offer financial services to rich and ultra-rich individuals with enormous net worth. These people require this banking solution due to the complexity of their wealth. As such, private banks have the know-how to effectively manage the resources of the rich.
All around the world, there is a handful of top institutions when considering the private banks' ranking. This article presents details about some of these institutions.
Julius Baer
Julius Baer is headquartered in Switzerland. It manages assets in excess of $400 billion. In particular, this bank provides banking services to rich customers. Likewise, this institution has a visible presence in Europe, Africa, Latin America, the Middle East, and Asia. The values of this bank include building a reputation, offering the best experience, and ensuring sustainability.
Raymond James
Raymond James is one of the biggest private banks in the world. With headquarters in Florida, this financial institution operates as an investment dealer. Also, it manages client investment in the range of almost $160 billion. Apart from branches in the US, this bank has offices in Canada and other European countries, which employ over 10,000 workers.
Goldman Sachs
Without a doubt, Goldman Sachs is one of the largest private banks in the world. It manages a huge investment that exceeds $2 trillion. Established in 1869, Goldman Sachs offers banking services to individuals, corporations, governments, and more. Some services it provides include securities, retail banking, and investment banking. For Goldman Sachs to work with a client, they must first have a minimum investment of $10 million.
JPMorgan Chase
JPMorgan Chase is another top bank with a huge private banking portfolio of almost $3 trillion. It operates in more than 100 countries and caters to the financial needs of the ultra-wealthy. In addition, this bank effectively created the first chief investment officer who works as a private making desk officer. Likewise, it has a team who are experts in investment, banking, fiduciary management, and capital guidance.
BNP Paribas
BNP Paribas is a French bank that specializes in private banking. It manages a $470 billion investment portfolio of millionaires and billionaires. Similarly, some of the services provided by this financial institution include payment, asset management, and retail banking.
Credit Suisse
Credit Suisse is one of the best private banks in the world. It has a workforce of about 50,000 individuals among which are experts in wealth management. For this reason, Credit Suisse oversees investments in excess of $1.6 trillion. With headquarters in Zurich, this bank is the go-to private banking option for many individuals across the Middle East, Africa, and Asia.
Morgan Stanley
Established in 1931, Morgan Stanley is another top bank specializing in private banking. With headquarters in New York City, this bank also provides wealth management advice to clients through individuals who are specialists in private banking, capital market, and investment banking. In addition to private banking services, Morgan Stanley offers insurance and estate planning for wealthy individuals in more than 40 countries.
Recommended popular banking articles:
For more articles about TOP banks in the world, or the banking and finance sector – check our blog. Or learn how to extract data from banking documents.