The system of banking in Germany is a 'three-pillar' banking system made up of private commercial banks (this is the largest sector, and it makes up for about 40% of banking properties), the public savings banks, and co-operative banks. These banks exist alongside international banks and a growing number of new online banks.
There is only an insignificant number of the largest banks in Germany, with most of the banks in Germany being smaller county-based banks.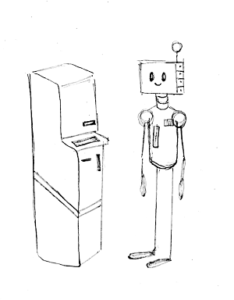 Below are the TOP-15 biggest banks in Germany.
1. Deutsche Bank
Considering the total assets it has acquired, the Deutsche Bank is the biggest bank in Germany. Its headquarter is located in Frankfurt. It is also a private-owned bank. As of 2018, the Deutsche Bank had total acquired total assets of Euro. 2.08 trillion.
It was established in 1870. The Deutsche Bank has employed over 120,300 employees. Around 2016, it reported a loss of Euro 1.356 billion. It also has one of the top banking, and fiscal services in the world, with a widespread presence in Europe, the Americas, the Asia-Pacific region, and many developing markets.

2. DZ Bank Group
Considering the value of the bank's total assets, the bank deserves to be in second place among the biggest banks in Germany. It has its headquarters in Frankfurt, Germany. In 2018, it had a total asset acquisition of Euro 506 billion. And in 2016, it merged with WGZ Bank.
That same year, the DZ Bank group made a before-tax profit of Euro 2.197 billion. The bank has a staff strength of about 32,211 employees.
DZ Bank Group is an acronym for Deutsche Zentral-Genossenschaftsbank. And that literally means "German Central Cooperative Bank." The bank offers central banking services to about 800 cooperative banks. Moreover, it has around 8500 branches in Germany.
The bank also offers corporate and investment banking services. It was founded in 2001, is privately owned, and does not have branches outside of Germany as of July 2022.
In 2021, DZ Bank Group had an operating income of €3.096 billion and a client base of over 30 million. Its biggest international investment is its stake in Canadian oil and gas company TC Energy. Its current investment in TC Energy is 4.27 million shares.
3. KfW Bankgruppe
This is the third biggest bank in Germany considering its total assets. The total assets acquired by this bank in the year 2016 was Euro 472.3 billion. Its head-quarter is situated in Frankfurt, Germany.
It had an operating income (before promotional activity) of Euro 2210 million as of 2016. It was founded in the year 1948 and has since grown to become one of the biggest banks in Germany. It has around 7518 employees.
KfW Bankengruppe was formed as part of the post-World War II reconstruction plan by the United States under the Marshall Plan. Therefore, the bank is a public corporation. Its ownership is split between the Federal Republic of Germany and the States of Germany, at 80% and 20%, respectively.
As of the end of 2021, its operating income had risen to €1.669 billion, while the net income had grown to € 2.354 billion. The total assets and total equity also had grown to €551 billion and €34.2 billion, respectively, by December 31, 2021.
KfW raises its capital through bonds that are guaranteed by the capital markets. This gives it a favorable position when borrowing, which is why over 90% of its borrowed capital comes from capital markets.
In 2014, Global Finance magazine rated it as the safest bank in its "World's 50 Safest Banks 2014" review. The review was based on ratings obtained from Fitch Ratings, Moody's Investors Services, and Standard and Poor's.
4. Commerzbank
This is the fourth biggest bank in Germany considering its total assets. The total assets acquired by this bank as of 2018 were Euro 452.5 billion.
It was established in 1870. As of the last report in 2016, Its total revenue and operating income were Euro 13.71 billion and Euro 1.64 billion. Its headquarter is located in Frankfurt, Germany. It has employed over 51,200 employees since 2016.

5. HypoVereinsbank (UniCredit Bank AG)
Considering the total assets acquired, this bank is the fifth-biggest bank in Germany. The total assets acquired by this bank in 2018 was Euro299 billion. It has total equity of over Euro 19 billion.
It was established in 1998. The headquarter of HypoVereinsbank is located in Munich, Germany. It has a total number of 20,100 employees. HypoVereinsbank is one of the holdings of UniCredit AG.
Conclusively, of all the different 371 credit institutions (including banks), the 987 local cooperative banks, and the 421 local savings banks that operate in Germany, the above-listed five are the biggest of them all.

6. Landesbank Baden-Württemberg
Landesbank Baden-Württemberg was established in 1999 through a merger SüdwestLB, Landesoberkasse and L-Bank and is both a universal and commercial bank to Baden-Württemberg,Rheinland-Pfalz and Sachsen federal states of Germany.
The bank offers various services and products including Investment banking, Commercial banking, Retail banking, Private Banking, and Asset Management with a focus on industrial technologies, information technology, software, telecommunication, innovative services, and life science and is currently recognized as the biggest state-backed Landesbank lender in Germany (2018).
It employs over 10,017 personnel and is valued at €241.20 billion in total assets value and a net income of  €420 million via a 2018 report.

7. Bayerische Landesbank (BayernLB)
Based in Munich, it is the publicly regulated largest bank in Germany. The Bayerische Landesbank was founded in 1971 through a merger of the Bayerische Gemeindebank founded in 1914 and the Bayerische Landesbodenkreditanstalt, its old subsidiary founded in 1884.
With 7,703 employees it is recognized as the Seventh largest financial institution in Germany, offering a universal range of banking services and products to private and commercial customers in private, industrial, investment, and foreign business, including loans, securities trading, and asset management, mid-term and long-term bond issuance and securitization. A 2018 annual financial report values the bank at € 220.23 billion in total assets value with a net income of €828 million

8. Norddeutsche Landesbank
On July 1st, 1970 the Norddeutsche Landesbank was founded and has earned recognition as one of the largest commercial banks in Germany.
Headquartered in Hanover, it is majority-owned by federal states of Lower Saxony and Saxony-Anhalt, specializing mostly in investment banking, agricultural banking, real estate banking, corporate finance, ship and aircraft financing, and private banking.
As of 2017, Norddeutsche Landesbank employees were at a total of 6,453 personnel with a net income of €85,116,142.95 and as of 2018 has a total asset value of € 160 billion. The bank also houses an art collection of 3000 artworks including those of Georg Baselitz, Joseph Beuys, Gerhard Richter, Sol LeWitt, Jeff Koons, Jannis Kounellis, and Jörg Immendorff.

9. Landesbank Hessen-Thüringen (Helaba)
The bank employs close to 6,300 personnel and its total asset value is reported to be a total of € 213 billion as of 2019.
Helaba bank operates in 18 locations in Germany and globally. It offers reliable commercial banking services, central banking services, and investment banking services within Germany.
As an S-Group Central Bank, it fulfills a vital function of providing banking services to its community in several German federal states. These states are Brandenburg, Hesse, North Rhine-Westphalia, and Thuringia.
Serving these four states makes Helaba a strong partner in serving about 40% of the German Sparkassen. The states of Hesse and Thunguria own 12% of Helaba, and the savings bank sector owns the remaining 88%.
Helaba is part of the central bank for the German Sparkassen and S-Group. This larger banking group is built on the principle of collaboration instead of competition. In 2020, Helaba posted a consolidated net profit of € 223 million before tax. And the total assets increased to € 219 billion.
10. NRW.Bank
The NRW.Bank is a North Rhine-Westphalia state-developed bank founded in 2002 with headquarters in both Düsseldorf and Münster.
One of the TOP banks in Germany, is operated through its Programme-based Promotion, Liquidity Management, and Staff/Services segment ventures. It offers services in financial development products in social housing, venture capital, urban development, agricultural, technological, and infrastructure initiatives, and environmental protection. The bank's total asset value ranks as the 9th largest bank in Germany reporting a total asset value of €149.08 billion in 2018.

11. Landesbank Berlin Holding
Landesbank Berlin Holding is another big bank in Germany. With its corporate headquarters in Berlin, it operates as a commercial financial bank. This bank has controlling shares in Landesbank and Sparkasse, which operate as subsidiaries of the bank. Primarily, Landesbank Berlin Holding provides banking services within Berlin and nearby areas.
Before becoming Landesbank Berlin Holding, this bank was referred to as Bankgesellschaft Berlin. Now, it has over 100 branches within and outside Berlin. In general, this bank provides services of varying types to medium and small-scale enterprises. Additionally, it provides private investors services within the capital market. Within all its branches, Landesbank Berlin Holding employs over 3,000 employees, which work in different capacities.

12. Wüstenrot & Württembergische
Established in 1828, Wüstenrot & Württembergische was first referred to as Württembergische Versicherung. This name was driven from Wüstenrot, a village within Swabia. When it initially opened, it had its headquarters in Ludwigsburg. Now, it operates out of Stuttgart. In addition, its present name was driven when Wüstenrot and Württembergische merged.
As a banking institution, Wüstenrot & Württembergische provides services in the insurance and building industry. It mainly provides banking services to individuals and corporations. The services offered by this bank include savings account, current account, insurance, investment banking, and much more.

13. Hypo Real Estate Holding
Hypo Real Estate Holding is a bank that is predominately involved in real estate. As a holding company, it has stock and assets in several banks that finance real estate. In general, Hypo Real Estate Holding operates within three sections in the real estate sector. It provides financing to public institutions, infrastructure, and commercial property. In particular, it provides asset management within the capital market. Due to its size and business strategy, Hypo Real Estate Holding has eventually become among the top three financial institutions that provide property lending services in Germany. Plus, the company employs over 2,000 workers to handle their offices all across the country.

14. DekaBank
DekaBank began operating in 1999. This bank came into existence when two banks merged. Additionally, DekaBank operates under the umbrella DekaBank Group. The mother company DekaBank Group has several other subsidiaries, which makes it among the biggest players in securities services in Germany. Predominantly, DekaBank provides financial guidance in the capital market. Also, it handles the asset management needs of its clients.
DekaBank's main clients are retail companies and institutions. The bank gives these entities several investment opportunities. It can provide these services through cooperation with government-owned and local banks.

15. Hamburg Commercial Bank
In 2003, Hamburg Commercial Bank began operating when two banks merged into a bigger financial institution. Since then, the bank operates with a workforce of nearly 5,000 workers. As a result of the merger, Hamburg Commercial Bank became a private company, which removed it from the list of banks controlled by the German Government.
Headquartered in Hamburg, Hamburg Commercial Bank operates as a profit-making bank. In particular, it provides maritime financing to institutions, which makes it the leading financier in that sector.
Largest Bank in Germany
As the economic heart of Europe, Germany has several top banks in the country. In particular, the financial institution that can be considered the largest bank in Germany is Deutsche Bank. With headquarters in Frankfurt, this bank has a total asset that is over €1 trillion. As such, this bank is also considered one of the biggest in Europe. In general, Deutsche Bank offers its clients various banking services, which include investment banking, corporate financing, and trading advisory.
Since its establishment in 1870, this bank has been a dominant institution in the country. It has a known reputation of excellence, which extends beyond the German borders. Although the Deutsche Bank has faced some challenges in the last few years, it has still maintained a level of dominance within the global financial market. Furthermore, Deutsche Bank is traded on various stock exchanges, which include DAX, NYSE, and FWB.
International Banks in Germany
As the economic hub of Europe, Germany is home to several international banks. Many of these financial institutions have found a home in this country because of its advancements in technology and social living. Some of the top international banks with a significant presence in Germany include HSBC, Barclays, Citigroup, JPMorgan Chase, and BNP Paribas. Each of these banks provides its customers with banking services like current accounts, savings accounts, investment banking, international financing options, and much more. As dominant institutions in the global market, these banks provide the German economy with a competitive edge other European countries want to attain.
For individuals and institutions that conduct international transactions, these banks offer great options for managing their accounts. As such, bank account owners can seamlessly transfer funds from one part of the world to another. Therefore, banking with these banks makes economic sense to entrepreneurs and business owners.
Best Banks in Berlin
As the capital of Germany, Berlin is one of the most economically vibrant cities on the continent. It is the center of various top banking institutions, some of which include:
Deutsche Bank;
Berliner Sparkasse;
HypoVereinsbank;
Postbank;
Commerzbank.
Like all conventional enterprises, these banks offer corporate financing, investment banking options, and retail banking. As top financial institutions, these banks distinguish themselves from other organizations by their ability to provide innovative services and products and offer excellent customer service. nonetheless, other less-known banks within Berlin offer great services to clients.
Safest Banks in Frankfurt
Berlin is considered the capital of Germany. Yet, Frankfurt is considered the financial capital of this great nation. As the home of financial activities and a port city, Frankfurt has several banks that operate within its borders. Commerzbank and Deutsche Bank are among the biggest banks in the city. However, they are not considered the safest. Some of the safest financial institutions that operate in Frankfurt include Landesbank Hessen-Thüringen, Frankfurter Sparkasse, KfW Bank, DZ Bank, and DekaBank. Although these organizations are not as big as the top banks in Germany, they offer their clients a sense of security, safety, and stability that is essential for business.
Likewise, small to medium-sized businesses feel confident banking with these banks as they are sure of the safety of their money. Apart from safety, clients can easily access a wide range of banking services like corporate financing, investment banking, retail banking, and credit options. Therefore, the reliability and reputation of these institutions make them safe options for many people in Frankfurt and Germany. Likewise, these banks operate a conservative investment portfolio, which minimizes risk to their investors' resources.