It has never been easier to send money than in the present day. There are several very convenient ways for you to send money right from your smartphone. Various money transfer services have become synonymous with sending money, this article will focus on 3 of them.
Between Paypal vs. Venmo vs. Apple Pay, which is the best option when sending money to family and friends? Well, PayPal is the most popular, Venmo is catching up with lower fees, and Apple Pay Cash is limited to iPhone users.
Read on to discover which one of the three is the best for sending money to family and friends: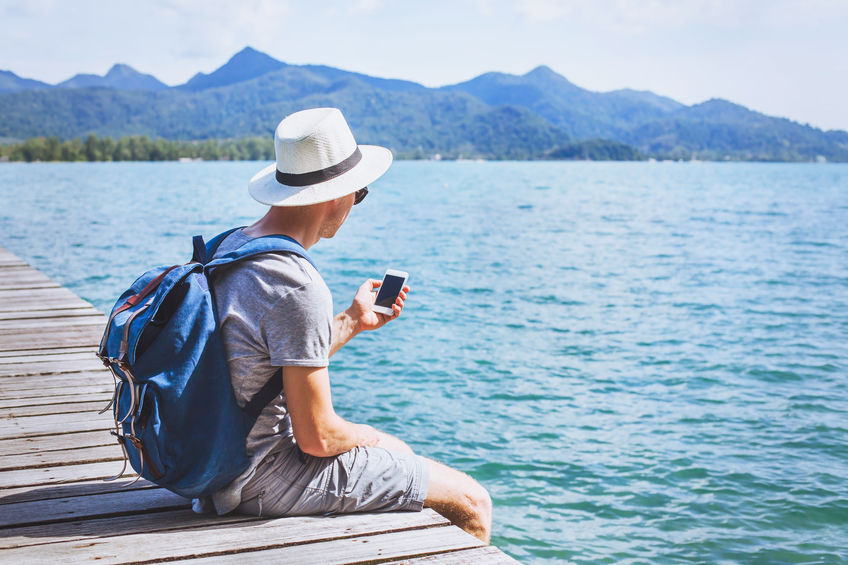 PayPal – Send Money to Family and Friends
Online payments started in the 1990s. One of the pioneer companies and forerunners to specialize in this field was PayPal, which started as an online money transfer service in 1999. It gained increased popularity with eBay users especially.
Most people know PayPal as an e-commerce platform created to help individuals and companies accept and make payments as well as to remit money conveniently. It is one of the most trusted in this field and has bank-level security systems to guarantee protected transactions between customers and vendors. PayPal supports using all types of debit or credit cards.
PayPal is not only the most popular but also the only one that allows you to send vast amounts of money to family and friends. It has an upper limit of $10,000, which is more than enough for most people who use it.
PayPal used to allow family and friends to send each other money free, but that has now changed. In fact, PayPal is now the most expensive way to send money, when you compare it to Venmo and Apple Pay.
PayPal Fees
It costs 2.9% +$0.30 if you send money from PayPal using a credit card or debit card as the funding method. However, it does not charge you any fees if the balance comes from your bank account or PayPal balance.
For transfers outside the US, PayPal charges roughly 2.9% +$0.30, irrespective of how you fund it. While PayPal is compatible with Android, iOS, and web browsers, international users may find it to be quite expensive for sending money to family and friends.
PayPal Refunds
One feature that endeared PayPal to its users for so long, is that you can launch a claim in case of a fraudulent charge, and you will receive a refund. That makes it more suited to shopping online, than sending money to family and friends.
Best Features of Paypal
Paypal goes beyond local transfers and makes it possible to accept payments from all over the globe.  Again, PayPal is not limited to one platform like Apple Pay is. Over the years, Paypal has built diversity in its products.
The platform also lets you accept whether online, in-store or by the bank. You can even create a Paypal link that will lead people to send money to your PayPal account directly. It also lets you download invoices or email them to customers. Paypal offers scale since it can serve most of the needs of online merchants, web stores,  and businesses of any size.
Paypal is one of the most userfriendly platforms and its customer checkout system has also been simplified throughout several reiterations. PayPal has other features such as barcode scanning, inventory tracking PCI compliance amongst others.
It has become a standard in the e-commerce industry so it guarantees to help companies grow or reassures users of smooth transactions and customer support.

Venmo – Send Money with Minimal Fees
Most people might not be aware that Venmo is actually a mobile payment service owned by PayPal. It was launched in 2009 with the main premise of being able to send money through a smartphone app right on your phone. It would be later in 2013 that Paypal would acquire the company.
Venmo's popularity is growing fast, thanks to its social networking feature. When you create a Venmo account, you get an option to add your friends to a list. That makes it easy to send them funds the next time you want to send them money.
Share Venmo Transfers
You also have an option to make public any Venmo transaction, which is great if you gift a friend on occasions such as birthdays. The cost of sending money on Venmo is free if you fund the transaction using a debit card or bank account.
Venmo Fees
If you use a credit card, Venmo will charge you a 2.9% fee. Moreover, you will need to pay 25 cents to transfer funds instantly to your debit card. Alternatively, you can wait for up to one business day, and pay zero fees.
The maximum amount you can send to family and friends using Venmo is $2,999.99 per transaction. Venmo is compatible with Android, iOS, and web browsers.
Best Features of Venmo
Even with Venmo by limited to domestic transfers within the United States, the social networking feature on the app gives businesses brand exposure when a users posts about a purchase, and it is shared with their circle of friends. In addition to marketing capabilities, the app also enables quick and intuitive payment experience.
This process is secured with encryption technology that protects the personal, credit card, and bank details during the transaction.  The app also has modern features like expense splitting and sharing as well as web and in-App purchasing. The connection with Paypal also allows users to seamlessly switch between the two e-commerce services.

Apple Pay – Send Money to Family and Friends with iPhone
Apple Pay is a late entrant in the market, and it is limited to iOS users only. Furthermore, you cannot connect it to a bank account, which limits using your debit and credit cards.
Like PayPal, it has an upper limit of $10,000 per transaction, and you can fund your transaction using a credit or debit card.
Apple Pay Fees
Apple Pay charges a 3% fee if the funds come from your credit card, and zero fees if you use your debit card. Moreover, it takes up to three business days to withdraw funds from Apple Pay.
Features of Apple Pay
Currently, Apple Pay is free for all users of Apple devices. These users are the main targets of the platform so features offered by Apple Pay combine the best of payment platforms with Apple's own twist.
For instance, security is bolstered by Apple features such as Face ID Authentication and Touch ID Authentication. Siri Send and Receive Assist is an additional feature for convenience.
Apple Pay's key ways to attract users is through convenient transactions, simple checkouts, and private payments. Apple has also made it easier for merchants to join, the service does not charge merchants for accepting Apple Pay online or at contactless POS terminals. Additionally, there is no enterprise pricing plan at the moment.

Frequently Asked Questions – PayPal vs. Venmo vs. Apple Pay
What is Better Apple Pay vs. Venmo?
Apple Pay is better than Venmo, for users who want to spend more money. That is because, with Venmo, you are limited to sending $2,000 per transaction, and $2,999.99 within a seven-day period.
On the other hand, Apple Pay will let you send up to $3,000 on each transaction and a maximum of $10,000 in a span of seven days.
In that regard, small businesses and merchants can use Apple Pay to transact online, while Venmo is more suited to use by users to buy small items online or send money to family and friends.
Which is Better Venmo or PayPal?
You will find using Venmo to be easier and friendly than PayPal. For instance, the "make public" feature of Venmo makes it a nice social payment tool. You can use it to make public your payments or contributions to a course, or charity of your choice.
However, there are instances where using PayPal will do you better than Venmo. One such instance is when doing business online. While Venmo is accepted only in the US, PayPal is accepted in many countries.
In that regard, Venmo is better when sending small amounts in the US, while PayPal is better for use in the US and globally. Overall, if you are in business, PayPal is a better option.
Is PayPal or Apple Pay better?
If you are trading online, and need some protection from bad business partners, then you will find PayPal to be a great choice. However, you may not find it easy to use, because it is not very user friendly.
The use of some of its features such as the invoicing and receipt is not obvious to many. However, once you master how to use them, you will get an overall excellent experience.
With Apple Pay, every feature is easy to use, but you will feel limited in the manner you pay and receive payment. It does not support users who do not have iOS devices, which lowers the satisfaction level among users.
Is PayPal or Venmo easier?
You will find that both PayPal and Venmo are easy to use. However, if you have to choose between the two, then you should rely on your transaction volume to decide. For lower transaction volumes made within the US, go for Venmo. And for larger transaction volumes made in the US or internationally, go for PayPal.

Final Word – PayPal vs. Venmo vs. Apple Pay
Apple Pay is still catching up, and we hope it will soon support adding bank accounts and become compatible with other platforms.
For US users, PayPal and Venmo offer the best deals for sending money to family and friends. However, Venmo's withdrawal period is shorter and its overall fees are lower.
That makes it the best for sending money to family and friends.