With the growing economy and rise in e-commerce business in India, it became impossible to meet the market transaction requirements through ordinary payment techniques, hence new payment methods were needed. The following are the most adopted payment methods adopted by people in India.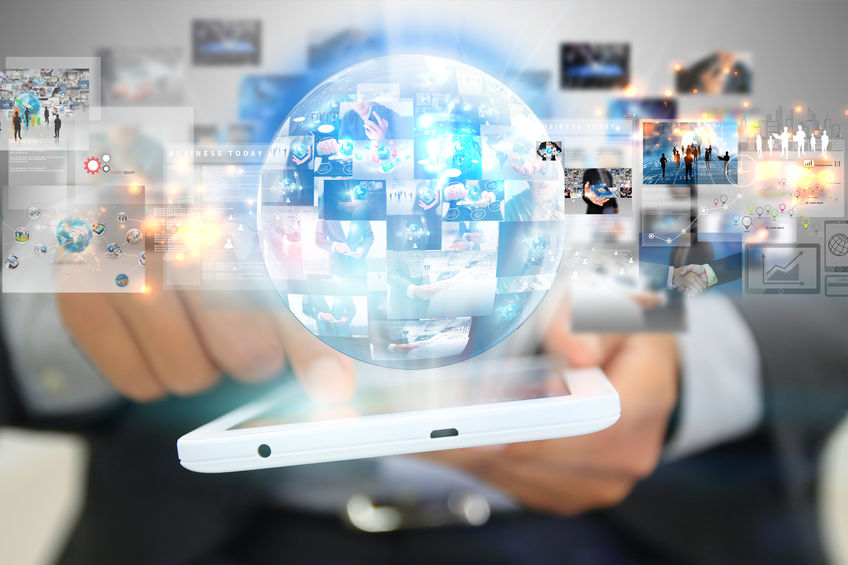 1. Debit/Credit Cards
Every bank in India provides customers with a debit card which they can use for online payments. Some consumers having good salaries or businesses are also provided with credit cards. Both types of cards are used for online and offline (cash) payments.
Some e-commerce platforms offer their customers shopping points or discounts if they shop with debit/credit cards. That has made debit cards a popular mode of payment.

2. PayPal
PayPal is an emerging payment method in India. PayPal offers the consumers flexibility in sending and receiving payments globally with mere a click on its web portal or mobile application. PayPal is an American company and payments through it accepted globally. It has the option to send payments in more than 56 currencies and receiving payments in more than 100 currencies.
PayPal gives merchants a checkout success rate of 82%. Its features also include electronic invoicing, direct withdrawal to local banks and protection from online fraud.

3. PayTm
PayTm is a mobile-based wallet payment method through which consumers can receive and send payments all across India. Consumers are also able to do shopping through it and pay utility bills etc.
PayTm supports the foreign currency of over 72 currencies and international debit/credit cards like MasterCard and Visa. It charges reduced transaction fees for SMEs and zero transactions for startup businesses. It also supports e-Commerce merchants such as ViArt, and Ubercart. 

4. PayUMoney
PayUMoney is among the leading payment methods adopted in India. Through PayUmoney, individuals and businesses can send and receive payments all across India. Through this, even unregistered businesses can do safe transactions.
PayUMoney supports integration with payment methods such as e-wallets, internet banking, and Unified Payment Interface (UPI).  Its other features include invoice generating, 24/7 online customer support, and recurring billing.

5. Pockets
Pocket is a wallet-based system power by Visa through which users can send and receive payments all across India. Users can also recharge mobiles, online shopping, and pay utility bills, etc.
Pockets let users schedule payments, and set recurring or automatic funds transfers from their bank accounts to Pockets. The app currently supports over 5000 merchants in India.

6. Apple Pay
Apple Pay is an Apple-based payment method newly introduced in India. These services can only be used by iOS users either through laptops or mobile devices produced by Apple incorporation. Users can receive and send payments through using its application.
Apple Pay payment transactions are free for both merchants and customers.

7. Google Pay
Google Pay was formerly known as GPay, Android Pay, and Pay with Google. This is an application-based wallet system through which users can securely send and receive payments. The application can be used through android devices such as mobile phones, watches, and tablets, etc.
It also supports payment on android apps such as Starbucks and Airbnb. Through its gift cards and loyalty cards feature, businesses can grow their customer base by accepting its payments.

8. Samsung Pay
Samsung Electronics has introduced its own payment method with the name Samsung Pay. This is a digital wallet-based system through which only Samsung-compatible device users can make online payments for shopping, utility payments, and other online transactions.
You can use it at MST (Magnetic Strip Technology), NFC (Near Field Communications), and other chip-based POS terminals. Samsung Pay is free, but it also rewards customers with redeemable points. Customers can use their points to buy other Samsung products.

9. Skrill
Skrill is formerly known as Moneybookers is an e-commerce solution is allowing its users for making payments. Users can transfer international payments with the lowest cost and best rates when a change of currency is involved. This payment method is mostly used by freelancers to receive their international payments.
With its cryptocurrency feature, Skrill allows users to accept payments in cryptocurrencies.

10. Cheque
This is the most conventional technique of transferring and receiving payments. A cheque is a documented form of authenticated proof. It can only be cashed or debited into the account of the user.
Under the "Positive Pay" system introduced by The Reserve Bank of India (RBI), it requires issuers of cheques for amounts over USD 683, to reconfirm some details by use of SMS, or the internet.

11. Payoneer
Payoneer is a financial solution helping its users to receive and transfer money online through the internet. Through Payoneer debit cards, users can cash their payments from local ATM machines. Users can also send money to their bank accounts as well but after syncing the bank account with it.
Payoneer payment method has a maximum transaction limit of $5000, and $2500 for either ATM and Point of Sale (POS). It has a presence in over 200 countries and supports over 150 foreign currencies.

12. Mobikwik
Mobikwik is an Indian online payment company allowing users to receive and transfer payments. It is a digital wallet-based system. Consumers must have money in wallet to use it for making payments.
It is a user-friendly mode of payment for bills such as insurance and utilities. It supports both international and domestic debit and credit cards. Its One Time Password (OTP) feature makes it a secure mode of payment.

13. PayZap
PayZap is an online solution allowing users to make payments with a mere click. Users need to register on the website and then necessary payments can be made.
Users are rewarded with cash-backs, loyalty points, sign-on rewards, etc. It currently supports Visa and Mastercard credit/debit cards.

14. Cashfree
Cashfree uses a tool called "cashgram" to generate payment links. They are linked to the app user's account. Businesses can then send those links to customers, and the customers can use them to make payments to those businesses. Its features include instant refunds, bulky payment, bank details verification, and recurring payments. 

15. Instamojo
Instamojo is a payment app known for its user-friendliness and flexibility. It is mostly used to make online payments for products such as videos, and music. It enables businesses to receive payments from customers on platforms such as  Instagram, WhatsApp, and Facebook.
Its users can also receive payments through email and SMS. Some of the e-commerce merchants that accept Instamojo payments include Opencart, Magento, Zepo, and Springboard.