The world of business is constantly evolving. With this evolution, new jobs are springing up to solve emerging problems. The need for new specialists is more so within the accounting, bookkeeping, and finance fields. In general, this is due to the rise of fintech and its requirements.
In 2022, several jobs are expected to appear and become more prevalent. In this article, you will learn about 5 jobs that will grow in the business and financial world.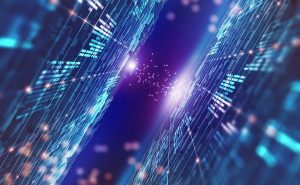 Cryptocurrency Forecaster
As it is now, cryptocurrency is the future of digital currency. Therefore, people are taking different career paths in cryptocurrency. Similarly, many financial institutions, banks, and governments have taken a keen interest in this digital currency. As such, a specialist in cryptocurrency forecast is becoming essential to the flow of investment in the different cryptocurrencies.
The role of the cryptocurrency forecaster is no different from a traditional currency forecaster. The cryptocurrency forecaster forecasts the prices of cryptocurrencies based on several factors. A cryptocurrency forecaster can be any person with a background in finance and its related fields.
Finance Engineer
Finance engineering is an aspect of finance that is rising due to the increased decentralization of finance caused by fintech. Therefore, more individuals are moving away from traditional investment and banking options as they embrace fintech options. To remain relevant, many banks and other financial institutions are creating spots for finance engineers. In turn, these finance engineers use their knowledge to guide clients when making financial decisions. They try to provide honest direction to people as resources become increasingly limited.
Fintech Liaison
Increasingly, more financial institutions are either buying or teaming up with fintech experts and businesses. This shift is a result of the need to provide better services to a growing population around the world. As a result, more businesses in the financial sector are actively looking for fintech experts that can evolve the services they provide to their clients. These fintech liaisons go beyond creating solutions by providing businesses a gateway to other technology companies that do the things a business is looking for.
Sustainability Wealth Manager
In the last few years, there has been a great push towards the need to save the planet. This change has shifted the development of energy technologies. Likewise, business models are playing catch-up. To bridge this gap, the position of sustainability wealth managers has emerged. These experts have the financial and energy knowledge to make smart investments within the changing financial landscape.
Cybersecurity Headhunter
Cybersecurity is one of the most evolving fields at the moment. This evolution is due to the increase in cyber-attacks and cyber threats that exist everywhere. This danger will continue to increase as reliance on technology increases. Against this backdrop, cybersecurity headhunters have emerged. These experts try to link up businesses and experts across different fields. They have an eye for talent and are continuously looking for talented people to link with better jobs within the cybersecurity space.