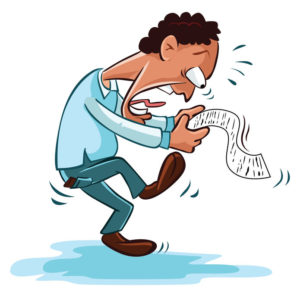 This Form W-7 is used to:
To apply for an ITIN. An ITIN is issued by the Internal Revenue Service to persons who are required for federal tax reasons to have a U.S taxpayer identification number but who do not have and are not eligible to get a U.S social security number (SSN).
To renew an ITIN. You only need to renew your ITIN if it'll be included on a U.S federal tax return and it's expiring or has expired.
How to fill form W-7
Line 1a. Enter your legitimate name on line 1a as it appears on your identifying documents. This record should reflect your name as it will appear on a U.S. federal tax return.
Note: Your ITIN will be established using this name. If you don't use this name on the U.S. federal tax return, the processing of the U.S. federal tax return may be delayed.
Line 1b. Enter your name on this line as it appears on your birth certificate only if it's different from your entry on line 1a.
Enter your complete mailing address on line 2. This address will be used to return your original documents and written notification of your ITIN application status.
Note: If the Postal Service won't provide mail to your physical location, enter the Postal Service's post office box number for your mailing address. Contact your local Post Office for more information. Do not use a post office box owned and operated by a private company.
Enter your complete foreign (non-U.S.) address in the country where you permanently or normally reside, even if it's the same as the address on line 2. If you no longer have a permanent address due to your repositioning to the United States, enter only the foreign country where you last resided on line 3.
If you're claiming a benefit under an income tax treaty with the United States, the income tax treaty country must be the same as the country listed on line 3. If you choose reason b, you must provide a complete foreign residence on line 3.
Note: Don't use a post office box or an "in care of" (c/o) address instead of a street address on line 2 if you're entering just a "country" name on line 3. If you do, your application may be rejected.
Enter your date of birth in this format: month/day/year (MM/DD/ YYYY). To be qualified for an ITIN, your birth country must be recognized as an alien country by the U.S. Department of State.
Indicate your sex.
6a. Enter your country or countries (in the case of dual citizenship) in which you're a citizen. Enter the whole country name; do not abbreviate.
6b. If your country for taxation purposes has already issued you a tax identification number, enter that number on line 6b. For example, if you're a natural resident of Canada, enter your Canadian social security number (known as the Canadian Social Insurance Number).
6c. Enter only U.S. nonimmigrant visa information. Include the USCIS classification, number of the U.S. visa, and the expiration date in month/day/year format. If you have an F-1/F-2 visa for example, with the number 123456 that has an expiration date of December 31, 2021, enter "F-1/F-2," "123456," and "12/31/2021" in the entry space. Individuals in possession of an I-20/I-94 as documents of identification should attach a copy to their Form W-7.
6d. Check the box specifying the type of document you're submitting to ascertain your identity and foreign status and, if required, U.S. residency.
Important notice: Enter "N/A" (not applicable) on all sections of each line that don't apply to you. Don't leave any section blank. Then sign.