The banking industry in South Africa is second to none on the Continent. The industry is well-groomed and developed and about four of its leading banks are among the top ten biggest banks in Africa, and they have been leading the pack for quite a while now. There are 3 main types of banks in South Africa, commercial banks, mutual banks, and cooperative banks. 
In this article, you will explore TOP banks in South Africa and how they work. By the end of the article, you will be able to define which bank is the best in South Africa and why. Let's get started.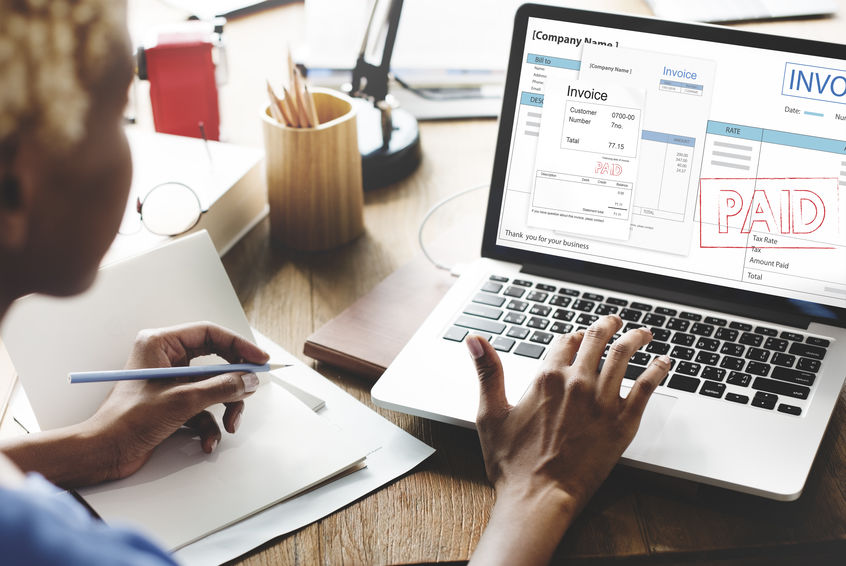 Let's go through the bank comparison. Below is a list of the biggest banks in South Africa:
Moreover, check these South African banks sorted into categories:
1. Standard Bank Group
The South African bank ranks the biggest in South Africa and even in Africa as a whole. It has a tier 1 capital of $9.8 billion. The bank stands out on many grounds. It is the top-earning institution, bringing in a total income of about R100 million.
Standard Bank first opened its doors in 1862 under the name The Standard of South Africa. At the time, it was a subsidiary of the British overseas bank Standard Bank. It was the first bank to open a branch in Ferreira's Camp, which is today's Johannesburg.
The bank has continues to soar above others over the tears. It serves about 8.1 million customers and has the highest number of employees. The bank is also considered one of the largest banks in Africa.
Standard Bank Group had a strong recovery in 2021. It reported a growth of 57%, bringing its total earnings to R25.0 billion. The growth was driven by increased client activity and general growth in its franchise.
The bank also reported a Return on equity (ROE) of 13.5%, which is a 4.6% growth from 2020's ROE. Moreover, its net asset grew by 13%, which gave the bank a tier-one ratio of equity of 13.8% as of 31 December 2020.
This continued growth saw the Board approve a final dividend of 511 cents per share.
2. FirstRand
FirstRand is the second biggest bank in South Africa. It has a Tier 1 capital of $8.2 billion. Considering just headline earnings as a criterion for judgment, FirstRand will most likely come first among banks in South Africa with an earning of R27.89 billion for the 2019 financial year. But it emerged second on the basis of the combination of yardsticks.
However, in the recent yes, it has reported a decline in revenue, except for 2019. In 2018 it reported revenues of $6.22 billion, which was a drop of 6.86% from 2017's $6.68 billion. In 2020, it reported revenues of $7.10 billion, which again was a drop of 2.97% from 2019's $7.32 billion.
In 2021, it also reported $6.82 billion, which is a drop of 3.96% from the previous year's revenues. But even with the drop in revenues, FirstRand continued to post good profits, which still makes it a good investment.
For instance, in 2021, it reported a profit of $920 million, which was a 22% increase from 2019's profits. The group's main profit driver was FBN, which reports a 20% increase in profits.
3. ABSA Group
Absa is the third biggest bank in both South Africa and the African continent, although this last financial year was not too much of a good year in that it faced a double-digit fall in its Tier 1 capital position. It fell from 170th position to 184th position in the global ranking, and now has a Tier 1 capital of $6.8 billion.
Before becoming Absa Bank, this bank was initially an entirely different banking institution. In the first instance, it was referred to as the Barclays Africa Bank. Right from its inception, the bank has provided its clients a wide range of banking services, which include personal accounts, corporate accounts, investment banking, assurance, and several types of card services.
Absa Bank's financial success had led it to acquire several financial institutions within many African countries such as Kenya, Uganda, Tanzania, to name a few. In addition, it has offices in countries such as Nigeria and Namibia. From 2018 till date, the bank has successfully opened several offices within England and the United States.
4. Nedbank Group
As one of the financial institutions in South Africa, the bank started its operations in 1888 under the name Nederlandsche Bank en Credietvereeniging voor Zuid-Afrika ("Dutch Bank and Credit Union for South Africa"). Its first office in South Africa was in Church Street, Pretoria.
In 1951, the bank split into two separate banking entities. The South African entity became Nederlandse Bank in Suid-Afrika/Netherlands Bank of South Africa (NBSA). And after several mergers, it rebranded to Nedbank Group on 6 May 2005.
The Nedbank Group ranks fourth in South Africa, fourth in Africa, and 240th in the world, on the basis of its Tier 1 capital which is about $5.1 billion.
In 2021, had a strong rebound from its 2020 low performance, to post a growth of 115%, which translated to $720 million. However, this was still 7% lower than its 2019 performance.

5. Capitec
Capitec runs on a market capitalization of R114.8 billion. With this, it ranks fifth biggest in the South African banking industry. Although on the basis of its market capitalization, it qualifies to be in third place. Meanwhile, only two years ago, the bank was in the fifth position on the basis of its market capitalization. Also, in terms of share price, Capitec remains one of the biggest with its 2018 R1,000 per share price.
Capitec has over 500 retail branches in South Africa that are complemented by 3,418 ATMs owned by Capitec or its partners. As of 2020, it had over 16.7 million customers, making it the second-largest retail bank in S.A.
This is a huge leap from the 25,000 customers it started with over 21 years ago, thanks to its aggressive marketing campaigns. In 2021, it added an average of 190,000 new customers each month. That means it grew its customer base by over 2.3 million customers in its 2022 fiscal year.
And the huge increase in its customer base saw it report $520 million in profits in the year to end-February. And this was 84% higher than the profits it had reported in February 2020. Moreover, it currently accounts for over 59% of all consumer credit advanced by retail banks in S.A.
6. Investec Bank
Investec Bank is one of the financial institutions in South Africa that offers its clients both banking and wealth management services within South Africa. In addition, Investec Bank offers other financial services to its clients in international countries within Asia and Europe.
Investec Bank began operations in 1974 with its headquarters in Sandton. Since then, the bank has been at the forefront of providing individual services, investment banking, and corporate services. In addition, Investec Bank provides custom banking services to specific private clients.
Investec Bank has a total workforce of almost 10,000 staff. The bank averages an annual income that is close to R11 billion. Likewise, it has a total asset of over R11 trillion.

7. African Bank Limited
The current African Bank Limited or ABL is a bank that came into existence in 2016 after a restructuring effort. The restructuring of the bank was because of the curatorship by the country's apex bank, which forced several changes to its operations. Initially, the bank was opened in 1975 and was related to the African Bank Investment Limited.
The bank has its head office in Midrand, South Africa. African Bank Limited is heavily involved in retail banking in the country. Also, the bank has several branches all across the country. It offers several banking services such as savings accounts, current accounts, and more through its fully evolved digital services.

8. Grindrod Bank
Grindrod Bank is considered a South African bank that operates as a commercial financial institution. This bank began its operations in 1994. In 2004, the bank was incorporated as a financial institution that is related to the mother company Grindrod Financial Group. Two years after its incorporation, Grindrod Bank purchased all shares of Marriot Merchant Bank.
In general, Grindrod Bank provides its services to high-earning clients. With its head office in Durban, Grindrod Bank has several branches within Cape Town, Pretoria, Johannesburg, and other provinces within South Africa. The bank has a staff base of over 6,000 employees. Also, Grindrod Bank has a total asset of over R30 billion.

9. Mercantile Bank
Mercantile Bank operates as a commercial bank, which has been in operation since 1965. Its head office in Sandton, offers its clients individual banking corporate services, retail services, brokerage, and asset management to name a few. Mercantile Bank operates as a subsidiary of a Portuguese financial institution.
Mercantile Bank has over 1000 workers across several branches within South Africa. The bank has a total average net income of over R200 million and a total asset of over R10 billion.

10. Bidvest Bank
Bidvest Bank is a type of bank that provides specialized banking services to specific clients. In particular, the bank provides insurance services, car purchase financing, retail banking services, and foreign exchange to local businesses.
Bidvest Bank began its operation in 1946, and it is owned by Bidvest Group, which is an international financial institution. The bank has a total asset of over R9 billion and a yearly average net profit of over R300 million. At the moment, Bidvest Bank employs directly and indirectly over 100,000 staff.

11. Sasfin Bank Limited
Sasfin Bank is the 11th largest bank in South Africa, and it was founded in 1951. It got listed on the Johannesburg Stock Exchange in 1987. Its main clients are wealthy individuals and corporate entities. Some of its products include Loans, checking, credit and debit cards, and investment services.
It employs over 616 workers and operates 4 branches. For the year ended June 30, 2021, it reported a net income of R141.071 million, up from the previous year's R48.617 million. In the same period, its assets totaled R12.155 billion, a drop from the previous year's R14.006 billion.

12. Al Baraka Bank Limited
Al Baraka Bank Limited offers full Islamic banking, and it's a subsidiary of Bahrain's Al Baraka Banking Group (ABG). It was founded in 1989 and offers Islamic banking products that include corporate saver accounts, participation accounts, haj investment schemes, monthly investment plans, Sharia-compliant unit trusts, and online banking, among other financial-related services.
It employs 94 workers in its 14 branches across South Africa, and as of May 2020, it had over R8.674 billion in assets. Its total comprehensive income for the year 2020 was R36 million, which is a drop from the R75 million from the previous year.

13. Ubank Limited
Ubank Limited was formerly known as Teba Bank and operates in the microfinance sector. Some of its services include transaction and savings accounts, debit cards, home, and personal loans, funeral plan products, mobile banking, and airtime contracts. It has over 50 branches and 100 ATM branches, spread out in the rural mining communities, where it employees over 840 workers.
Ubank Limited received its banking license in 2000, after operating under the exemption of Banks Acts for 24 years. In 2019 its assets totaled R5.7 billion, up from 2019's R5.6 billion. During the same period, it advanced R719.2 million to customers. However, it made a loss before tax of R163.5 million, a drop from the previous year's R257.4 million in profit.

14. HBZ Bank South Africa
HBZ Bank was launched in South Africa in 1995 and is owned by the Habib Bank AG Zurich. It operates branches in Gauteng and Kwa-Zulu, as well as and Islamic Banking. Its products include personal banking, business banking, Islamic banking, and online banking. It also offers trade finance and related baking services.
It operates 9 branches in South Africa and employs 159 workers across its branches. In 2020, it made a pre-tax profit of R109 million, which was a drop from the previous year's R138 million. However, it made a gain of 15% in asset growth, from 2019″s R5.916 billion to R6.826 billion. As of 2020, it had a total of R6.183 in customer deposits.

15. South African Bank of Athens (SABA)
South African Bank of Athens was founded in 1947, and it provides banking services to SMEs. As of 2020, it had 99 employees and operated some of the 700 traditional retail branches, which it operates in partnership with ABSA and G4S. SABA's focus is mainly on business banking, alliance banking, and agricultural and associated banking markets.
The decision to diversify and serve clients in the agricultural industry came in 2018. That's after it was acquired by AFGRI Holdings Proprietary Limited, after it purchased 99.81% of SABA's shares, for R300 million. As of 2018, SABA's total assets were valued at R170.2 billion, and it had a market capitalization of R223.3 billion.
S/n
Bank

Name

Income

(R billion)

Headline earnings

(R billion)

Tier1 capital

($ billion)

Employees
Branches
Customer satisfaction

(100%)

1.
Standard Bank
98.9
27.9
9.75
53 178
1200
77.0
2.
FirstRand
94.1
27.9
8.23
40 856
640
81.5
3.
Absa Bank
75.7
16.1
6.85
48 780
619
76.3
4.
Ned Bank
54.8
13.5
5.71
31 277
702
79.3
5.
Capitec
19.0
5.3
1.51
13 774
840
84.9
Deciding which bank is the biggest was such a tricky one. As most banks superseded on some grounds and lost on others. Capitec, for instance, will pass as the biggest bank in the country based on customer numbers, but then, Standard Bank has the biggest income base and ranks top by core capital, and Absa has the widest reach.
Now, you've learned about the biggest banks in South Africa. Each of them ranks the biggest on different grounds. The bit we were only to arrive at this list on the basis of a comparison of the different grounds on which each bank earns points.

Retail Banks in South Africa
The majority of South American banks are retail banks. Some of the financial institutions in this category include Absa Bank, Mercantile Bank Holdings, and Nedbank Group. However, many other banks offer retail services in this country. Unlike other types of banks, retail banks are primarily focused on personal or consumer banking. The entire business model of these companies is centered on managing customers' money. In addition, they let clients make deposits and offer credit facilities. Some of the common services they offer South Africans include current accounts, savings accounts, loans, and mortgages.

Best Investment Banks in South Africa
South Africa is one of the few African countries with multiple investment banks. Some of the best investment banks in the country include FirstRand Bank, African Bank Limited, and Calyon Corporate and Investment Bank to name a few. In particular, several foreign banks belong to the investment banking category. These banks include Bank of China, Citibank, N.A., and Deutsche Bank AG. Unlike regular banks, these institutions are not into business to serve individuals alone. Instead, they mostly facilitate investment transactions by providing appropriate advice to governments and corporations as well.

Best Business Banks in South Africa
Business banks in South Africa are designed to provide banking solutions for small businesses that are looking for ways to improve their dealings. Some of these financial institutions include:
Nedbank;
Discovery Bank Transaction Account;
FNB Easy Account Smart;
Bidvest Bank.
These banks and others ensure small companies can make payments without incurring a lot of costs. As such, making withdrawals and similar transactions are inexpensive. Businesses can also receive financial advice from customers. Other services corporate clients get from such banks include ATMs, internet banking, transfer, and other resources required by small-scale financial institutions.

List of Private Banks in South Africa
Private banking is a growing trend dedicated to providing financial solutions to wealthy individuals. In South Africa, many banks operate as private banks. Some notable private financial institutions in the country include:
Investec;
Nedbank Private Wealth;
Standard Bank;
RMB Private Bank.
In general, these banks only work with people who are worth more than $1 million. Within this country, Investec operates as the best private bank. It has an expansive portfolio composed of affluent and ultra-rich individuals. PMB Private Bank is another institution that is almost as good as Investec in serving the super-rich.

Oldest Bank in South Africa
There are many old banks in South Africa. However, the first bank in South Africa is First National Bank (FNB). Established in 1838, this bank is almost 200 years old and operates out of Johannesburg. It also operates as one of the best banks in the country. Other older banks in South Africa include:
FirstRand – 1838, 184 years;
Standard Bank – 1862, 159 years;
Nedbank – 1888; 134 years.
Other older banks, although not as old are Sasfin Bank, Investec, Ubank, and Mercantile Bank. in particular, these businesses have a long heritage of customer service.

African Bank Branches in Pretoria
Being one of the capitals of South Africa, Pretoria has several African Banks in this city. There are more than 2 dozen branches of this financial institution. In addition, the African Bank has several other smaller outlets and ATM services all across Pretoria. Some of the more popular offices in this city are located at:
Tshwane East Lynne;
Tshwane Sunnyside Park Mall;
Tshwane Brooklyn Mall.
The African banks mostly operate as retail banks. As such, it offers its customers financial services and products, which include saving accounts, current accounts, loans, and mortgage options.
For more articles about TOP banks in the world, or the banking and finance sector – check our blog. Or learn how to extract data from banking documents.
Learn about the strongest banks in the world with PDF.co!