The banking sector plays an important role in the development of Pakistan's economy.
Pakistan's banking system consists of the following banks:
Commercial Banks
International banks
Islamic banks
Development Financial Institutions
Microfinance Banks
The State Bank of Pakistan (SBP) is Pakistan's central bank. All Banks of Pakistan fall under the administration of the Central bank (SBP).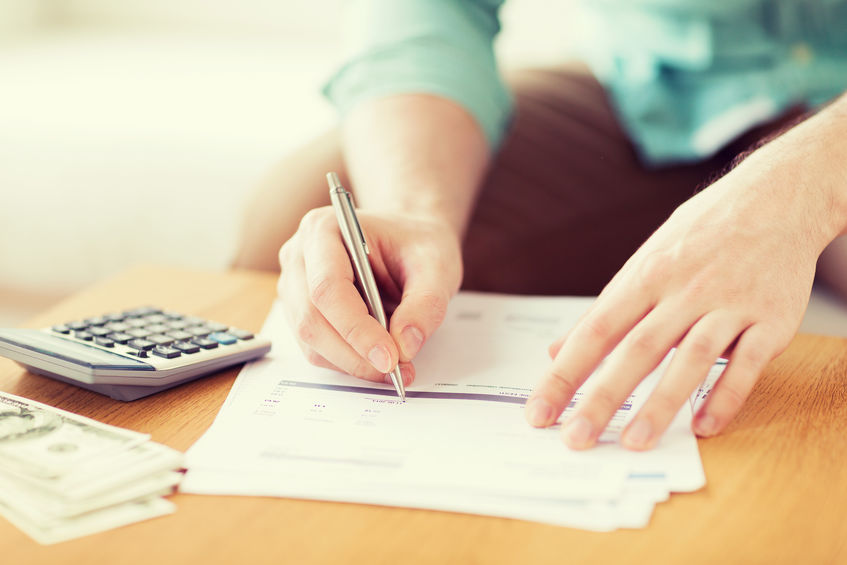 Here is a list of some top banks of Pakistan:
1. Habib Bank Limited (HBL)
This bank was established in Mumbai in 1941 on the request of Muhammad Ali Jinnah (the founder of Pakistan) to help Indian Muslims. Based on assets, it is the largest bank in Pakistan. The HBL bank operates through the following sectors.
Branch banking
Corporate Banking,
Retail Financing,
SME and Investment Banking services
Here are some other details about HBL bank:
The headquarters is in Karachi.
Serving customers through more than 1500 branches across different cities in Pakistan and 55 branches across different countries
The network of approximately 2007 ATMs
Habib Bank Limited is involved in the commercial banking sector and many financial services. The HBL also provides asset management services in Pakistan and abroad. The Bank's divisions have Branch Banking, which includes loans, securities, and various banking services like agriculture, customer, small scale business and commercial clients.
2. National Bank of Pakistan (NBP)
National bank of Pakistan is the largest state-owned bank founded in 1949. This bank acts as an assistant to the Central Bank of Pakistan. This bank provides banking a range of services in the commercial sector as well as in the public sector.
Some other details about the National bank of Pakistan are mentioned below
Headquartered in Karachi, Pakistan
Around 12000 employees.
1,450 branches across Pakistan
21 branches internationally
Serving customers through more than 1000 ATMs.
Representative offices are in Canada and China
The National Bank of Pakistan has created a broad range of customer products, to improve marketing and provide to the various sections of society and reach its cultural engagements. Some projects have been particularly created for the low to middle-income parts of society. It has executed exclusive credit designs like microfinance for farming, industry, and entrepreneurs
3. Meezan Bank
Meezan bank is the First Islamic bank of Pakistan established in 1997. This bank operates according to the rules and principles of Islamic law. This bank has about 600 branches across different cities of Pakistan. The headquarters are in Karachi.
Bank Alfalah was established in 1992 and it is the 5th largest bank of Pakistan. It operates through more than 600 branches across different cities in Pakistan and also has an international presence in Bangladesh, Bahrain, Afghanistan, and UAE.
The Car Ijarah, given by Meezan Bank is the greatest interest-free car funding goods in Pakistan. The Bank also provides various services like Meezan Rupee Current Account, Karobari Munafa Account, and Savings Account. The financial products are completely based on financing policies and leasing.
4. MCB Bank
MCB is one of the biggest and oldest banks in Pakistan. It was founded in 1947.
Here are some details about the bank
Headquartered in Lahore, Pakistan
Serving about 4 million customers
More than 1100 branches across Pakistan
About 8 branches in different countries
Around 14,000 employees
In 2005, the administration of the bank cut its title from Muslim Commercial Bank to MCB Bank to jump into global markets; they were encountering opposition due to the term Muslim particularly from Western Nations to get a permit. 
5. United Bank Limited (UBL)
In the private banking sector, UBL is one of the largest and oldest banks in Pakistan. It was founded in 1959.
Here are some details about the bank:
More than 1380 branches across different cities of Pakistan
International presence in more than 19 countries
Headquartered in Karachi, Pakistan
The bank has more than $15 billion assets, a huge amount of employees and a different client base including an extensive area of divisions and businesses over the world. UBL gives services in more than 12 countries like UAE, Bahrain, Qatar,  China, Oman, Yemen, UK, Switzerland, the US, Tanzania, Iran, and Pakistan.
6. Allied Bank
Allied Bank was established in 1942. The bank has more than 4000 employees. Allied bank has been serving its customers through more than 1100 branches and 1150 ATMs across different cities in Pakistan.
The bank also provides short term credit facilities to clients to reach their regular business/working money necessities and fund their lists, receivables, etc. In interest to guarantee agreement, these facilities also require security in the body of the stocks.
7. Faysal Bank
The Faysal Bank was established in 1994. It provides a range of financial services in Pakistan. The bank has about 350 branches across 100 different cities and more than 3000 employees.
Faysal Bank has launched several lending and deposit stocks to small companies and customers. It includes loans and other services like loans for buying raw material, stocks purchasing machinery and new machinery Trade finance.
8. BANK ALFALAH
Bank Alfalah Limited, established in 1997 is a single bank in Pakistan controlled by the Abu Dhabi Group. Bank Alfalah is the 6th largest bank of Pakistan with more than 640 branches in Pakistan and overseas.
Chartered as a public limited partnership on 21st June 1992, beneath the Companies Ordinance, Bank Alfalah started banking services from 1st November 1997.
The Bank gives business solutions to customers, businesses, organizations, and states through a wide range of products and co-operation. It also includes:
Corporate and finances investment
Customer banking, and credit,
Securities brokerage
Advertisement, SME, agri-finance
Islamic and asset investment.
9. Soneri Bank
Soneri Bank Limited was chartered in Pakistan in the year 1991 as a public limited partnership beneath the Companies Ordinance. Its certified office is located at Rupali House Lahore, Punjab and its shares are priced on Pakistan Stock Exchange. The Bank is involved in:
Investment services as defined in the Banking Companies Ordinance, 1962
It works with more than 290 branches including 21 Islamic banking branches in Pakistan
10. Askari Bank
Askari Bank is a business and retail bank in Pakistan and is controlled by Fauji Foundation. The bank was established in the year 1991, as a Public Limited Company. In 2013, the bank was procured by Fauji Group. The Bank is registered on the Pakistan Stock Exchange (PSX) and was also registered on various stock exchanges like Karachi, Lahore, and Islamabad before their alliance to make the unique united Pakistan Stock Exchange. The bank received its license of Banking Companies Ordinance. It provides services like:
Corporate and finances investment
Customer banking, and credit,
Securities brokerage.