Mexico has a reasonably significant banking sector that consists of banks of different functions and capital value. All these banks are regulated by the Mexican central bank, which is known as Banco de Mexico. This bank became operational in 1954, and it has several subsidiaries that perform different functions. It is the apex bank that regulates and provides guidelines for the operation of all banks in Mexico. The bank also manages money circulation, regulates inflation, maintains the money exchange market, manages the country's foreign reserve, enforces credit control.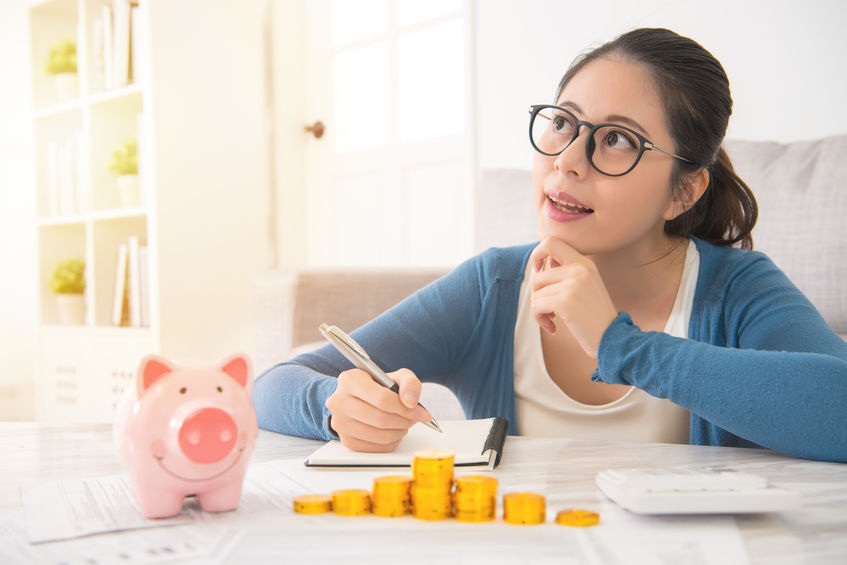 The vast majority of the banking sector in Mexico is controlled by foreign banks, which include HSBC, Deutsche, Citigroup, Santander, BBVA, and Scotiabank. However, several indigenous banks are playing a considerable role in the financial sphere of the country. These banks include Banorte, Banco del Bajio, Inbursa, Bancomext, and Banamex. Most of these banks can broadly be categorized into 6 classes, which are:
Mortgage banks,
Private investment institutions,
Private commercial institutions,
Public credit banks
Public development institutions
Savings and loan groups
All these banks perform slightly different functions within the economy. However, in recent times, the drop in economic growth due to the COVID19 pandemic has led to asset decline, high inflation, and increased interest rates, which threatens to reshape the banking sector. This trend is not expected to get any better in the near future, which would have a ripple effect on the income and borrowers' ability to repay credit. Nonetheless, the big banks within Mexico are expected to still be in business in the foreseeable future. Find below a brief description of the 15 biggest banks that operate in Mexico.
1. BBVA Mexico
BBVA Mexico is the biggest bank in Mexico. The bank began operations in 1932, and it currently boasts the most deposits, ATMs, and branches. It has a total asset value of over $110 billion. This bank provides a wide range of services and financial products to the government, companies, and the general population. BBVA, directly and indirectly, employs more than 30,000 people all across Mexico. This bank is a foreign bank and has the highest number of loans in the country.
Having operated for more than 90 years, BBVA Mexico controls a large market share within Mexico. Apart from the usual savings and current account services it offers, this financial institution offers clients insurance policies, asset management, and investment banking services. As the people look to build a sustainable future, BBVA Mexico is not left behind. This bank has included multiple practices within its daily operations to guarantee social responsibility and minimize the environmental impact of its actions.

2. Banorte
This bank is indigenous and the second-largest bank in Mexico. Created in 1899, it is one of the older banks, which currently has over 8,000 ATMs, 160,000 POSs, and over 1,000 branches all around Mexico. This bank has an estimated 25,000 direct and indirect employees that serve 20 million customers in the country. Banorte has a total asset of about $80 billion.
Being one of the biggest banks in Mexico, Banorte offers secondary financial services, including brokerage services, pension packages, and insurance policies to its clients. To enhance customer satisfaction, this bank focuses on technology and innovation by introducing multiple digital services that can enhance user experience. Examples of such innovative options that Banorte offers its customers include internet banking and mobile banking. In addition, Banorte has made headway in sustainable practices and has received a few awards in recognition of its contribution.

3. Scotiabank Mexico
This bank opened in 1832, which makes it amongst the oldest in the country. It is also one of the TOP banks in Mexico. It is a subsidiary of a bank in Canada called Nova Scotia. The bank provides different banking services to Mexicans. Scotiabank Mexico has about 8,000 workers, and it has a total asset worth of over $28 billion.
In Mexico, Scotiabank Mexico offers its customers more than just conventional banking services. Instead, clients can access different financial services, which include investment options, loan packages, and insurance policies. In addition, this bank has made a mark by staying committed to diversity. It ensures that all the products and services it offers cater to a wider range of people. For this reason and more, Scotiabank Mexico is known for its efforts in the inclusion and financial literacy of its customers.

4. Santander Mexico
This bank has two sections, which are commercial and corporate banking. Established in 1932, it has over 1,000 branches and several ATMs all around the country. It provides its commercial and corporate customers different types of services, which include different accounts, cash handling, fixed deposit, insurance, loans, credit cards, and debit cards. This bank has an estimated net asset worth of almost $70 billion. It has an affiliation with the Spanish financial institution Santander.
In general, Santander Mexico offers other specialized banking services like insurance policies, investment opportunities, and financing for businesses. For this reason and more, this international financial institution has a significant presence across various countries within Latin America. Considering its operations in Mexico, Santander provides its customers access to different digital outlets for payments, transfers, and inquiries. In particular, this bank has developed a robust presence across most social media platforms.

5. HSBC Mexico
This one of the biggest banks in Mexico came into existence in 1941. It has a total asset value of over $40 billion. This foreign bank has many staff and many branches in the country. The bank bagged an award in 2018 for quality service and excellent customer satisfaction. It has over 900 branches and more than 5,000 ATMs across Mexico.
HSBC Mexico is a subsidiary of the HSBC group, which is a British financial institution with branches all across the globe. In Mexico, HSBC clients can access a wide range of services, including investment opportunities, insurance policy options, financing packages, and much more. In addition, this bank has a keen interest in providing financial support to mid-sized businesses. Hence, these enterprises have access to different financing and credit facilities.

6. Inbursa
This bank is a relatively smaller bank that began operation in 1993. It is a go-to bank for small businesses. The bank's headquarters is in the country's capital, and it focuses on insurance, loans, and commercial service provision. It has more than 2,000 staff, and it has a total asset value of about $25 billion.
Inbursa has developed a reputation for being innovative and leveraging technology. As such, its customers have access to efficient digital services that ensure a great user experience. Furthermore, clients can make payments and manage their finances via the web or mobile application. Beyond just banking, Inbursa has a significant stake in telecommunications with Mexico.

7. Banamex
Just like many of the banks in Mexico, Banamex has several branches in other countries. Its full name in Spanish is Banco Nacional de México, and it is amongst the three largest banks in Mexico. Created in 1884, it has its headquarters within the country's capital and almost 2,000 branches all across the country. The bank employs directly and indirectly over 40,000 individuals. As it stands, it has an asset value of more than $60 billion with an annual net profit that exceeds $500 million.

8. Bancomext
This bank is a development bank that is owned by the Mexican government. It gives out guarantees and loans to companies via banks and community institutions. Bancomext aims to give indigenous small to medium scale companies access to financial support that would keep them in business and profitable within the global market. The bank provides financial support for imports, exports, investments, and more. Bancomext has assets that are worth about $20 billion. It also has a vast loan portfolio that is over $11 billion.

9. Afirme
Afirme Financial Group (Afirme Grupo Financiero) is a corporation with several subsidies, which cut across banking, manufacturing, insurance, storage, investment funds, renting, and leasing. It also provides pension schemes to individuals and organizations. Afirme has nearly 100 branches, which are predominately functional in Mexico City, Michoacan, Monterrey, and Northeastern Mexican cities. This bank has a modest total asset, which is a little over $11 billion.

10. Banco del Bajio
Banco del Bajío or BanBajío is a Mexican bank with over 4,500 employees all over Mexico. This is one of the largest banks in Mexico. It provides different types of commercial services to governments, corporations, and individuals. Also, it allows its clients the ability to deposit and borrow funds. Additionally, it gives clients access to insurance, investments, cards (debit and credit), mortgages, and more. BanBajío is also ahead in the implementation of technological advancements in the banking sector. These advancements include online and mobile banking. With a total asset valued at around $10 billion, BanBajío is considered amongst the largest banks within the country.

11. Deutsche Bank Mexico
This bank started operations in 2000 in Mexico. The bank has its headquarters in Mexico City. Initially, the subsidiaries of the bank started operation in Mexico as a broker in 1995 before becoming a full-blown financial institution. As a result, the bank was well known before it even began operations. This made it popular within Mexico. The mother company of Deutsche Bank Mexico is Deutsche Bank Americas, which operates out of many countries around the world. Deutsche Bank Mexico has impressive cumulative assets of over $1 trillion, which is amongst the largest.

12. Banco Interacciones
Created in 1993, Banco Interacciones is a subsidiary of Financiero Interacciones. It is a company that specializes in providing loan and banking services to state and government-owned organizations. Nonetheless, the bank still provides personal and corporate banking services. Besides, Banco Interacciones works closely with agricultural clients that require support through partnerships and financing.
Banco Interacciones operates out of Mexico City and it is ever ready to finance capital intensive activities such as road constructions, building development, and other government activities. Also, the bank is heavily involved in foreign exchange services to organizations that required access. Likewise, it has assets that are worth over $10 billion.

13. Bank of America Mexico
Bank of America Mexico operates as a commercial bank, and its headquarters is situated in Mexico City. It offers its clients a wide range of banking services. Particularly, the bank deals with corporate clients and it provides several services, which include treasury, intercontinental financial services, capital markets, liquidity control, and much more. Additionally, Bank of America Mexico manages a small but impressive loan profile for its corporate clients.
Apart from domestic branches, Bank of America Mexico has a host of international branches in several countries because of its affiliation with BankAmerica International.

14. Ixe Banco
Ixe Banco is owned by one of the largest financial institutions in Mexico. It began its operations in 1995. Since its inception, it has offered its clients specific banking services that are niche base. Also, it offers limited personal banking services to specific types of clients.
Ixe Banco has tens of branches all across Mexico. In particular, it has over 30 branches in Mexico City, where its headquarters is located. The bank is specialized in offering its commercial clients loans deposit accounts, and more.

15. Banco Azteca
Banco Azteca is one of the most popular banks in Mexico. It was created in 2002, and its corporate headquarters operate out of Mexico City. This bank offers all the usual banking services, including savings account, current account, mortgages, personal loans, card services, and more. It also offers many of its corporate customers' payroll schemes that automatically pay salaries or wages to employees.
Banco Azteca also has several international offices across many South American countries. Additionally, it employs over 20,000 workers across the South American Continent.
Within Mexico alone, Banco Azteca has thousands of branches, which offer millions of customers savings and credit services. Additionally, the bank's parent company owns stock within telecommunications, finance, and retail companies.
FAQ
Below are some frequently asked questions relating to banks in Mexico.
Investment Banks in Mexico
There are a few top investment banks worth nothing in Mexico. The banks are Citibanamex, GBM, Credit Suisse Mexico, and Santander Investment. However, Citibanamex is the biggest investment bank among the ones mentioned. In addition, each of these banks provides customers access to equity and credit facilities.
Best Bank in Mexico for Foreigners
Mexico has several banks that foreigners like to use. However, most foreigners consider Santander Mexico as the best financial institution to use. The reasons for this preference come down to convenience when opening accounts, obtaining loans, and transferring money. Also, many international customers prefer this bank because it offers services in English.
International Banks in Mexico
Several international banks are operating within this country. Some of the more notable include Bank of America, Barclays, Deutsche Bank, JPMorgan Chase & Co, and Goldman Sachs. In general, these international financial institutions provide multinational investment opportunities and financing to companies with global networks.
Conclusion
The Mexican Central Bank, the country's apex bank, is responsible for all the banks in the country. A large percentage of the financial banking institution is mostly in the hand of foreign banks. There are still reliable indigenous banks that provide quality financial services to the Mexican people. Also, all the different banks have different structures and functions that they offer their clients.