France is among the developed countries in the world and is considered one of the top financial markets. More than 400 banks are operational in France in the present day, which is regarded as amongst the biggest in the world. Moody's which is a credit rating agency has rated France's banking system as one of the most stable countries in terms of credit quality because its banking system is strong. Other reasons for the banking system's strength are a high level of liquidity and the availability of continuous capital. In general, the best banks that operate within the country usually provide deposit services, investment services, and loan services.
The banking system is monitored by the apex bank called the Bank of France. It sets policies, monitor banking activities, and adjust the country's interest rate. Additionally, the European Central Bank plays a significant role in the monitory aspect of the banking system within the European Union. The following is a list of the biggest banks operational in France. So, which bank is best in France?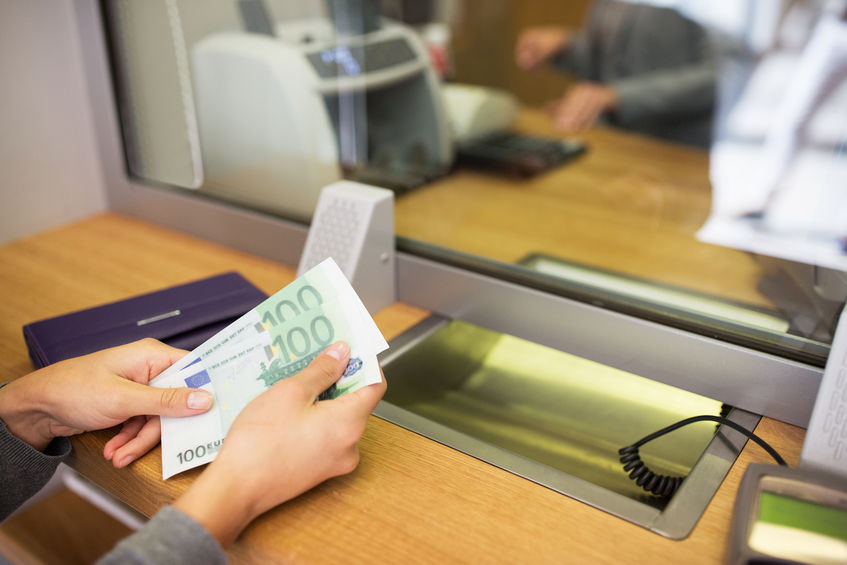 1. BNP Paribas
This is among the oldest banks established in France. It was founded in 1848 and has over 192,000 employees in total. The bank is multi-national and operational in more than 74 countries now. This bank is covering all traits of banking sections such as corporate banking, retail banking, external financial resources, and bank deposits, etc. The banks are responsible for assisting their clients in insurance, wealth management, advisory of transactions, and lending, etc. This bank has its headquarters in Paris, the French capital. Before 2000, BNP Paribas had an entirely different name. On average, the bank generates a combined profit of over $10 billion and a total asset of over a trillion dollars.
2. Credit Agricole
This is one of the biggest banks in France. It was founded in 1894 and is among the oldest active banks of France having over 10,000 employees. This bank is listed as a public company and its headquarter is situated in Montrouge. The bank is offering almost all services related to the banking sector such as investments, corporate insurance, and retail banking, etc. According to statistics of the bank, it has over 50 million customers all across the world. Credit Agricole works with the global retail sector, large corporations, and provides specific financial products and services to its clients. The bank's might and disposition affords it the ability to amass a total asset that is over $1 trillion and a $5 billion net profit margin on average.
3. BPCE
BPCE is among the top French banks having over 115,000 employees. The headquarters of the bank is situated in the city of Paris. The bank has over 40 million customers and it offers a wide range of services in financial and banking products such as servicing financial solutions, management of cash, and investment solutions, etc. BPCE was created in the early 1800s. It has many clientele that cut across investment companies, financial institutions, small-scale organizations, and individuals. Over the past decade, the BPCE's yearly net profit has gradually grown to over $5 billion.
4. Societe Generale
This is among the biggest banks in the world based in France and its headquarter is situated in Paris. Societe Generale began operations in 1864. According to statistics presented by the bank, the active number of employees of the bank is over 145,000. The bank is majorly known for its solutions in retail banking but it has also ventured into a few programs of loan syndication as well. Societe Generale provides domestic and international retail banking services, insurance services, asset management, investment banking services, corporate banking, and much more. This bank's reach allowed it to own an excess of $1 trillion in assets and an average net profit that is over $1 billion.
5. Groupe Credit Mutuel
This is one of the TOP banks in France. It was founded in 1645 and is the oldest bank ever established in France. The employee range of the bank is over 72,000 individuals and has over 3900 branches all across France. The bank is offering services ranging from private and personal banking to lending for estate and technology businesses. It boasts of 32.5 million customers, generating €17.5 billion in revenue and a net income of € 3.5 billion to a 2018 report.
One of the bank's most significant financial transactions by Credit Mutuel is its role in extracting income from Haiti to France, whereby it had loan and concession agreements with the Haitian Government.
The deal required the Haitian Government to send half of its export taxes to Credit Mutuel's subsidiary Crédit Industriel et Commercial (CIC), and its partners. And that left a crippling and desolate legacy in Haiti.
Another notable financial transaction is buying Citibank's retail bank business in Germany for 5.2 billion euros. Citibank Germany had over 3 million clients then, which accounted for 7% of the German market share.
It later rebranded its German bank network to Targobank. Furthermore, Groupe Credit Mutuel sold its global retail banking activities to concentrate on its core banking activities. Currently, its focus is on corporate and investment banking.
As of December 2021, the bank held €1,033.4 billion in customer savings, €547.7 billion in customer deposits, and €564.9 billion in credits. Its insurance business had €17.5 billion in turnover and 44 million in contracts.
6. Credit Cooperatif
This is among the most famous cooperative banks established in France. The bank is not that old and founded in 1989 having an employee strength of over 2000 individuals. The main aim of the bank is the establishment of mutual organizations, work committees, trade associations, and small businesses. This is a private company bank that also provides the usual banking service such as deposits, savings, and current accounts. Its banking services focus mainly on savings and loans albeit offering traditional banking services. It is valued at € 1.391 billion in equity, € 51.2 million in net profit, and generates revenue total of € 406.3 million as per a 2011 report.
7. La Banque Postale
This bank was established in the year 2006 and is government-owned i.e. a subsidiary of the La Poste which is the national postal service of France. The bank is having over 30,000 employees and its headquarter is situated in Paris. The bank offers a wide range of services ranging from management of assets, insurance, and retail banking, etc. Service to customers is provided through various channels via the postal office, phone, mobile, and online banking networks with products such as current accounts, debit cards, credit cards, savings accounts, time deposit accounts, consumer loans, mortgage loans, and business loans serving about 11 million active customers. The bank's total asset value in 2017 was reported at €233 billion, €168 billion, and €182 billion in total loans and customer deposits respectively, holding a long-term credit rating of A- by Fitch.
8. Credit du Nord
This bank was established in 1848 and its headquarter is situated in Lille. This bank is actually the amalgamation of a chain of different banks that are operating in France, including eight banks — Banque Kolb, Banque Courtois, Banque Nuger, Banque Laydernier, Banque Tarneaud, Société Marseillaise de Crédit, Banque Rhône-Alpes and Gilbert Dupont. The bank itself is owned by Société Générale. As a retail bank, it provides savings accounts, personal loans, real estate loans, credit cards, insurance, mortgages, treasury services and lines of credit services for customers in the professional and small business sector, holding a total asset amount of $6.1 billion and a $24 million net profit value by a 2016 report. This bank has over 1.5 million customers and has over 1000 branches.
9. AXA Banque
Established in 1994 as Banque Directe and renamed in 2002 after the acquisition as AXA Banque, it offers business services such as savings accounts, personal loans, mortgage loans, insurance, real estate, and credit services. This has close ties with AXA Banque Financement, which is a large financial institution in France. Operating in 64 countries with 165,000 employees and 107 million customers, the bank reports a $1.1 trillion total in assets and a $7 billion net profit in 2016. The bank is a retail subsidiary of the AXA Group in France.
In its 2021 financial report, AXA Banque reported 100 billion in revenues, a 6% rise from the previous year. It also reported underlying earnings of €6.8 billion. The shareholders' equity was €71.1 billion, and the total assets were €771,491 million.
Moreover, as of December 31, 2022, the total shares were 2,421,568,696, and the proposed dividend was €1.54 per share.

10. Banque Palatine
Founded in Lyon, 1780 therefore recognized as one of the oldest banks in France and is an arm of the BPCE. The bank's services are structured into three domains namely the Patrimonial Advice, Advice in Investments, and Management of Daily Count — services offered include savings accounts, term deposits, asset management, real estate, credit guarantees, international corporate finance services, e-banking, and corporate banking services, holding a long-term credit rating of A+ and A2 by Fitch and Moody's respectively.  The bank's total assets are valued at 15,239.30 mln EUR as of 2018.
And as of 2021, the total assets had risen to €17,051.30 million, though this was a 1.63% drop from €17334.2 million in 2020. The total liabilities also dropped to €17,051.3 million, down from the previous year's €17,334.2 million, a 1.63% drop.
The total net income for 2021 was €38.40 million, a 234.74% increase from the previous years -€28.5 million. Its customers include business professionals, pensioners, midcap companies with over €15 million in turnover, and investment funds. As of 2022, it managed over 70 funds.
11. HSBC France
HSBC France is a subsidiary of the larger HSBC Group (HSBC Holdings UK) with various branches all across the world. This bank is the biggest non-French Bank in the banking sector. It has a large team of workers of over 9,000 that serve about a million customers. It offers its clients a wide array of banking services, which include private banking services, commercial banking, savings accounts, current accounts, and internet banking. This bank has a huge customer deposit of over $70 billion and assets of about $300 billion. HSBC France is considered amongst the most secure banks in Europe. Also, apart from having its main office in the UK, HSBC has several branches in North America, South America, Europe, and other Continents.
12. CIC Banque Transatlantique
This bank began operation in 1881. The creation of this bank was spearheaded by a French Financier. CIC Banque Transatlantique is amongst the oldest commercial banks that provide banking services such as savings account, current account, currency exchange, fund management, stock management, asset management, and much more. Although most French banks are concerned with serving the citizens of France, CIC Banque Transatlantique is focused on providing foreigners and international workers banking services. Also, this bank has several international branches across many continents, in multiple countries.
In 2021, its net banking income increased by 16.8% to €6 billion, of which €3.931 billion came from retail banking and €1.995 billion from specialized business lines.
It also experienced an increase of 5.7% in customer loans, which saw it lend €220.6 billion in 2021. The bank also reported customer deposits were up by 1.9% and totaled €217.8 billion.
The bank attributed its strong performance to its growth across all business lines, control of operating expenses, as well as a drop in cost of risk.
13. BRED Banque Populaire
BRED Banque Populaire is a French bank that has its headquarters in Paris. The bank belongs to the group of financial institutions under the BPCE Group. Also, it has millions of clients, which are served by hundreds of branches all over the country. Additionally, BRED Banque Populaire has several other subsidiaries and foreign offices. BRED Banque Populaire has a presence in Cambodia, Oceania, Africa, and many more locations. Apart from purely banking services, the bank has several asset management units and business divisions that operate entirely online.
14.
Banque de France
This bank is the central bank of France. It was created in 1800 by the French ruler, Napoléon Bonaparte. This institution was critical in preserving the French financial system after the conflict of the revolution. Over the years, the apex bank has undergone several reconstitutions. In 1946, due to the prevailing economic situations after World War II, and the fall of Germany, Banque De France was nationalized. 47 years after this, the bank was reconstituted again as a requirement for France's entry into the EU. Banque De France controls the foreign reserves of France and it provides monitory policies to financial institutions within the state
.
15. Dexia Credit Local (DCL)
Dexia Credit Local (DCL) is amongst the largest banks in France. Although it is a foreign bank, Dexia Credit Local operates in France and other countries. The bank is a subsidiary of Dexia Group, and it is jointly a public organization in Belgium and France. Dexia Credit Local was opened in 1987 in France. However, it had already been in operation in Belgium since 1860. The bank has thousands of clients with several international branches in North America, Europe, and Israel. Dexia Credit Local provides its customers with a wide range of banking services. The banking services include financial support to small-to-medium enterprises, savings account, current account, insurance, asset management, and fund management.
Conclusion
Being a developed country and a superpower, France has hundreds of banks that operate within several distinctive financial sectors. These banks are monitored and regulated by the Bank of France (together with the European Central), the central bank of the country. Many of these banks operate international offices or are part of larger groups of financial institutions within the EU and worldwide. Also, most of these banks have been in operation for over a century. This advantage has positioned them to be amongst the biggest banks within France.