With over 37 million digital banking customers and 27 million being active mobile banking customers, the Bank of America's digital transformation is among the most successful US banks in digital transformation.
In 2019, their revenues from digital banking stood at 27 percent, which made their CEO and Chairman Moynihan claim that they are a digital company encompassing a great bank.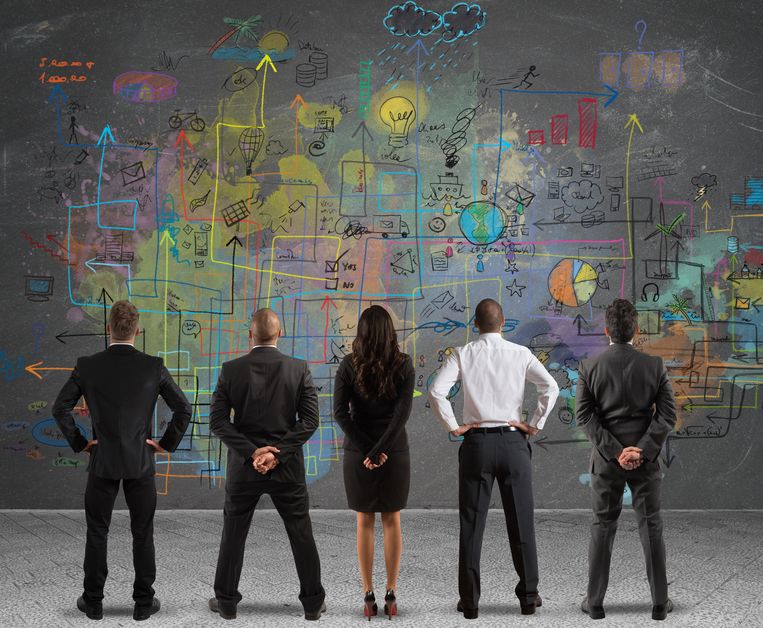 Bank of America Transformation Summary
The Bank of America transformation from a traditional bank to a digital facilitator of payments and banking services is evident when you look at some of its digital banking and financial products. Their products include:
Bank of America (BofA) Technology Innovations
In June 2018, Global Finance named Bank of America Merrill Lynch a leader in financial innovation. The award focused on several Bank of America technology innovations, which we will discuss in this article.
The BofA's Global Transaction Services (GTS) division has played a crucial role in developing and implementing these innovations.

Liquidity Express – Bank of America Digital Funds Manager
Liquidity Express is a Virtual Account Management (VAM) digital solution whose offers services are a substitute for physical cash concentration and notional pooling. The Liquidity Express allows customers to manage funds from various accounts as a single balance.
Moreover, the solution allows clients to categorize transfers and report the transfer using a virtual account manager.
To achieve all that functionality, Liquidity Express incorporates the features of CashPro Assistant Analytics & Forecasting tools, Global Liquidity Platform (GLP), and VAM.
In that regard, this solution simplifies account structures for the clients, which saves them time, and money.
Customers will find the Liquidity Express indispensable when they want to maintain a separate physical account, for purposes of tax, regulatory, or operational requirements.
The GLP solution will automatically transfer funds to each separate the physical account, track the transfers, and reconcile all the fund movements.
Overall, the Liquidity Express solution offers simplicity, cost efficiency, and flexibility when a client needs to have greater control and accountability of their funds.
BofA recommends Liquidity Express to customers who may not qualify for conventional pooling, and require a banking solution that is easy to use and implement right away.

Bank of America Merrill Lynch innovation – Intelligent Receivables
Another outstanding Bank of America Merrill Lynch innovation is the Intelligent Receivables. The solution helps clients to match incoming payments with invoices automatically.
Therefore, it saves them thousands of valuable Full-Time Equivalents (FTEs) annually. For clients that always struggle to determine "who among their customers is paying for what," this solution will come in handy.
Intelligent receivables use Robotic Process Automation (RPA), Optical Character Recognition (OCR), and Artificial Intelligence (AI), to help customers greatly improve their Straight-Through Reconciliation (STR) of incoming payments.
Because the solution helps BofA clients post their receivables in real-time, clients who have adopted the solution can now offer better services to their paying customers.
Intelligent Receivables are best suited to large and medium-sized companies that handle large volumes of payment, which often come in with minimal remittance information, or they receive the information on a separate channel.
Overall, the Intelligent Receivables solution helps BofA customers to streamline and lower the cost of their reconciliation process.

API Gateway – Bank of America technology innovation
API Gateway is a technology innovation that makes it possible for BofA clients to connect with the bank's digital platform. The connections can be direct, or indirect through resources such as Treasury Management Systems (TMS), Enterprise Resource Planning (ERP), and other third-party providers.
With API Gateway, clients can check their banking information and initiate transactions 24/7. The banks' clients will be able to benefit from direct and indirect use of the API Gateway.
Interested clients are already working with BofA Merrill to help them set up direct API Gateway connections.
The second option is for clients to use the API Gateway through ERP and TSM platforms. BofA is working with top ERP and TMS vendors that will be able to include API Gateway in their products.
The last option is where BofA is working with third parties such as FinTech firms, who will help clients facing working capital challenges, to implement their API Gateway connections.

Global Digital Disbursements
Global Digital Disbursements is a digital financial service, courtesy of BofA Merrill Lynch, and PayPal. The service allows commercial clients from the U.S., to make payments outside the U.S using PayPal, in local currencies.
At the time of writing this article, this service is available in the Philippines, U.K., Italy, France, Mexico, and Germany. That makes BofA, the first to have a digital disbursement product for payees outside the U.S., for commercial clients based in the U.S, in various industries.
The digital solution is suitable for real estate businesses, gig economies, online marketplaces, the insurance industry, non-profit organizations, institutions of higher education, and others that make global payments.

BofA Merrill Virtual Payables
The BofA Merrill Virtual Payables is a virtual card solution that links to BofA's virtual card system, through an API. It allows BofA commercial clients to pay with virtual cards connected to their bank accounts.
The virtual payables solution eliminates the need for commercial clients to acquire credit/debit plastic cards. Moreover, the Virtual Payables solution provides customers with single-use virtual card numbers in real-time, which minimizes online fraud.
The Virtual Payables solution allows clients to use an API to initiate payments through the user interface, or a batch file delivery, from their ERP system.
Overall, the Virtual Payables makes it easy to manage and track payments, because each transaction gets a unique card number. Clients can also integrate card numbers with their travel bookings, making it easier to track and control travel expenses.

Bank of America Merrill Life Plan
The Bank of America is planning to take its digital innovation to another level, by introducing a digital financial coach named Life Plan. The automated financial coach will help its customers to save for retirement or buy a home.
The product can benefit younger customers who are looking for ways to gain financial freedom, and at the same time help the bank to grow its customer base.
Bank of America digital transformation
The BofA is a US bank whose digital transformation has helped it to grow its client base, improve customer satisfaction by making their online transactions more secure, fast, and convenient.
In this guide, we looked at some of their award-winning achievements, and we hope that inspired you to start your digital transformation journey.
Do you have any questions regarding digital transformation or RPA automation? Contact us today, we can help you find the right answers.
Automated Data Capture, Extraction & Analysis – Solutions for FinTech