The modern world is indisputably digital. As a result, with some exceptions for certain circumstances, electronic signatures are replacing traditional wet (pen) signatures at an astounding rate.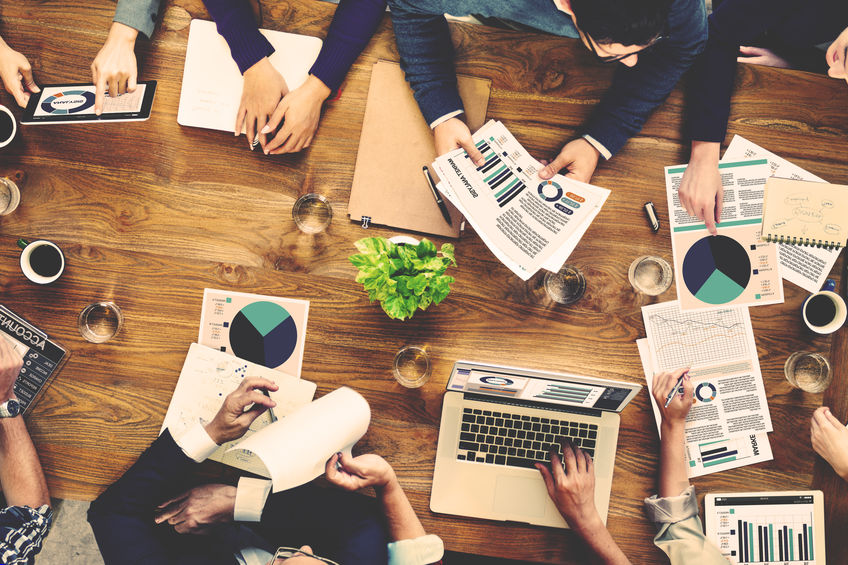 How can I sign a form electronically?
Signing an electronic document, such as a business agreement, requires you to put signature fields into the document and insert a signature by typing, uploading an image, drawing, or similar means. Each person involved in the transaction must coordinate and go through this process, so the simplest way to sign a form electronically is to use an online signature provider, such as PDFlite.co.
The provider's application offers an interface that makes the signature process easier and also handles coordination for you, using email to alert those involved that a document needs signing or is ready. Every provider has a slightly different interface and approach. But usually, you start by uploading the document (ideally a PDF) to the provider's platform and adding signature fields.
Then you specify who needs to sign, identifying an email address for each signee. When you click «Send» or a similar command, the system will use the signee information you provided to invite the people you selected to sign the document. Then you and the other signees draw, type, or otherwise insert your signature in the appropriate signature fields and confirm the signature.
How to Electronically Sign a PDF Document
How can I electronically sign a document without printing it? This has become the most important question in today's fast-paced business environment where time is everything. Gone are the days when you have to print a PDF document, sign it, and then scan it back.
Nowadays, it has become very convenient to electronically sign PDF and other documents. All you have to do is to find a suitable app to electronically sign documents online. The choice of the app depends upon your particular requirements and of course, your budget. Most of these apps and methods also enable you to electronically sign word documents, making them really versatile and beneficial.
Different Ways to Electronically Sign Document
Electronic signatures are seen on all types of business documents these days. Any document can be electronically signed by anyone using hand-drawn signatures but it is not the most secure way of getting your documents signed. It is also pertinent to note that some of the most commonly used applications such as MS Word and Acrobat Reader have built-in functions to sign the documents.
However, their signing process is not the simplest and secure as well. On the other hand, you can use different types of services to electronically sign PDF online. For instance, many cloud-based companies have come with services of their own. Then there are many web-based services such as PDFlite.co that allow you to electronically sign documents with the utmost ease. The major advantage of using PDFlite.co is that the documents signed through them are fully secured and legally binding on both parties. In addition, you can use these services to electronically sign word doc as well.
Mobile Apps
Have you ever wondered how you can electronically sign a document using a smartphone? Again some companies have introduced mobile apps that enable you to sign documents using your fingerprints. These services also have many additional features that make it convenient and legal to manage contracts online. Prices of these services vary but any good service will cost you around about $20 a month.
Companies like PDF. co also offers limited free services and trials to electronically sign PDF and other documents online. These services offer a powerful and easy way to manage your contracts, save time, and ultimately money regardless of the size of your business. They offer many direct and indirect advantages to your business as well. For instance, they can help you reduce costs, enhance customer relationships, get paid faster, track the progress of the signing process, and upgrade document security.
Use the Right Tools
It is necessary for you to use the right tool or service to enjoy a truly paperless environment. Fortunately for all of us, we can carry these tools right on our laptops, smartphones, or tablets. Online services replaced prehistoric printers and scanners. All you have to do is to find an app that best suits your requirements and budget and you no longer need those bulky and space covering devices.
How can I sign something electronically that's not a PDF?
You might have to do this to buy/subscribe to something online, use your credit card at a store checkout, or even accept a package. If you're buying/subscribing online, you typically have to provide some basic personal information, such as your name and address, and then click «I Accept» or something similar. If you need to work with your cashier or delivery person, they should offer a device, such as a tablet, so you can use a stylus to sign and confirm your name.