Zapier and Power Automate are popular automation platforms that make it easier to connect different apps and automate tasks. Zapier has a simple interface and many app options, so users can create automated workflows without needing to code. On the other hand, Power Automate offers more advanced customization options and works smoothly with Microsoft services, which is great if you already use Microsoft tools. Both platforms help users automate tasks, make processes simpler, and be more productive, so the choice depends on your specific needs and preferences for app integration.
Automation software has made a big impact by changing how tasks are done and processes are managed. It helps individuals and businesses automate repetitive and time-consuming tasks, which saves valuable time and resources. This allows them to focus on more important things. In this article, we will talk about two popular automation software options: Zapier and Power Automate.
If you check out their official websites, you'll see that Zapier and Power Automate describe themselves in different ways. Zapier says it's the easiest way to automate your work, while Power Automate highlights its power as an automation tool. Even though their headlines are different, both platforms provide automation solutions that make workflows simpler and boost productivity.
This comparison helps us understand the details and information about these two powerful platforms. We can learn about their features, what they have in common, how they are different, and also their pricing and other important aspects.
Zapier vs. Power Automate Comparison Table
Below is a comparison table that highlights the similarities and differences between Zapier and Power Automate, providing you with a better understanding of these two platforms:
| | Zapier | Power Automate |
| --- | --- | --- |
| Integration Options | Supports a wide range of integrations with over 3,000+ apps and services | Integrates with Microsoft products and services, as well as third-party apps and services |
| Automation Triggers | Offers a variety of trigger options to initiate workflows | Provides a range of triggers, including events from Microsoft apps, timers, and external sources |
| PDF.co Support | full-featured integration | full-featured integration |
| Workflow Complexity | Suitable for simple to moderately complex workflows | Offers more advanced workflow capabilities, including conditional logic and branching |
| Pricing | Offers free and paid plans based on the number of tasks and integrations | Included in Microsoft 365 subscriptions, with pricing tiers based on features and usage |
| Data Transformations | Provides basic data transformation capabilities, such as formatting and filtering | Offers advanced data transformation options, including parsing and manipulation using expressions |
| Error Handling | Offers basic error handling and notifications for failed tasks | Provides more robust error-handling capabilities, including retries, notifications, and exception-handling |
| On-Premises Integration | Primarily cloud-based, with limited options for on-premises system integration | Supports integration with on-premises systems through gateways and connectors |
| Community and Support | Has an active user community and provides support through documentation and customer support | Offers documentation, community forums, and support from Microsoft's customer service team |
| Security and Compliance | Provides standard security measures and compliance with data protection regulations | Offers enterprise-level security features and compliance with industry standards and regulations |
| User Interface | User-friendly interface with drag-and-drop functionality for building workflows | Uses a visual interface with a similar look and feel to other Microsoft products for ease of use |
| Advanced Connectors | Offers a wide range of advanced connectors and premium apps for specialized integrations | Provides access to premium connectors and services, including Microsoft Azure and Dynamics 365 integrations |
Zapier vs. Power Automate: Introduction
Zapier and Power Automate are two popular automation platforms that help streamline and simplify workflows, allowing you to automate tasks and connect various apps and services. These platforms are designed to save you time and effort by reducing manual work and increasing efficiency.
Zapier Introduction
Zapier is a user-friendly automation tool that enables you to create connections, known as "Zaps," between different web applications. With Zapier, you can easily automate repetitive tasks and data transfers across a wide range of apps, making your work more efficient and smooth.
Zapier is a helpful tool that lets you connect different web apps and automate your work. It's designed for busy people who use web apps regularly. By using Zapier, you can save time and avoid doing repetitive tasks. It's easy to set up and has three steps: Connect, Automate, and Improve.
The best part is that Zapier works with over 2,000 apps! So, you can connect and automate tasks across many different apps and services. This makes your work more efficient and gives you more time to focus on creative and important tasks.
Power Automate Introduction
Power Automate is a comprehensive automation platform by Microsoft. It integrates with Microsoft products and services, enabling you to automate tasks within the Microsoft ecosystem and with external applications. It offers advanced workflow capabilities, including triggers, actions, and conditions, giving you greater control over your automation processes. With Power Automate, you can streamline your work, connect multiple systems, and create customized workflows without extensive coding knowledge.
Power Automate simplifies automation by providing a visual designer interface that is user-friendly. It offers a wide range of pre-built connectors and templates, making it easier to connect to external applications and services. Whether you want to automate tasks within Microsoft tools like Excel and Outlook or connect with other apps, Power Automate offers the flexibility and functionality to simplify your workflows effectively.

Zapier vs. Power Automate
Now that we have a good understanding of the goals and purposes of each software, let's take a closer look at how they compare to each other and evaluate their features and capabilities. By examining their key aspects, we can determine which one best suits your needs and preferences.
Getting Started
To begin using Zapier, the first step is to sign up for a free account on their website. Once you're signed up, you can explore Zapier's extensive App Directory, where you'll find a wide range of supported apps that you can connect and automate. When you're ready to create your first automated workflow, known as a "Zap," simply click on the "Create a Zap" button. You'll be guided through a step-by-step process.
The first step is to choose a trigger app, which is the app that will initiate the workflow. Then, you'll configure the specific trigger event that will activate the Zap. Afterward, you'll connect the necessary app accounts and grant Zapier access to your data. Next, you'll set up the action(s) that you want to happen when the trigger event occurs. This could include creating a task in a project management tool or sending a notification to a messaging app. Once you've customized the action(s) to your liking, you can test the Zap to ensure it's working correctly and then enable it to start automating your workflow.
Zapier provides a user-friendly dashboard where you can monitor and manage your Zaps, making it easy to edit, pause, or delete them as needed. As you become more familiar with Zapier, you can explore advanced features and functionalities to create more complex and powerful automation.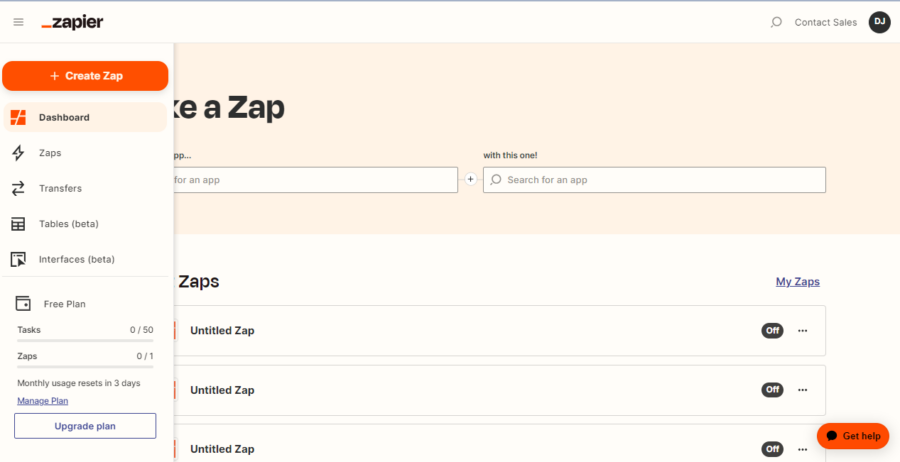 To get started with Power Automate, first, access the Power Automate portal or find it within Microsoft products like SharePoint or Teams. Look through the pre-built templates available, as they can serve as a helpful starting point for your workflows. When you're ready, create your first workflow, called a "Flow," by clicking on the "Create" button. Choose a trigger, which is the event that will kick off the Flow, such as a new email or a file being added to a SharePoint folder.
Connect the necessary apps and services to Power Automate to enable smooth data exchange between platforms. Configure the actions that should happen when the trigger event occurs, like creating or updating data in connected apps. Customize the Flow by adding conditions or loops to control the flow of actions.
Test your Flow to ensure it works correctly, then publish and activate it. Use the Power Automate dashboard to monitor your Flows, check for errors, and make any necessary adjustments. As you become more comfortable, explore advanced features like approvals and custom connectors to enhance your automation. Microsoft offers helpful documentation and resources to support you throughout the process.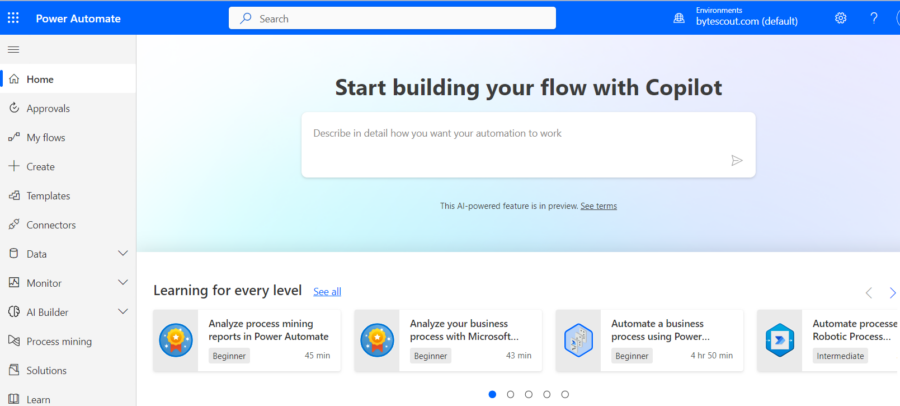 Ease of Use
Zapier is known for its intuitive and beginner-friendly interface. It offers a visual editor that allows users to build workflows through a simple drag-and-drop approach. The step-by-step process of creating a Zap makes it easy to understand and follow along. Zapier also provides a vast library of pre-built templates and workflows, which can be a great starting point for users who are new to automation. The platform offers clear documentation and tutorials to help users navigate and troubleshoot any issues they may encounter.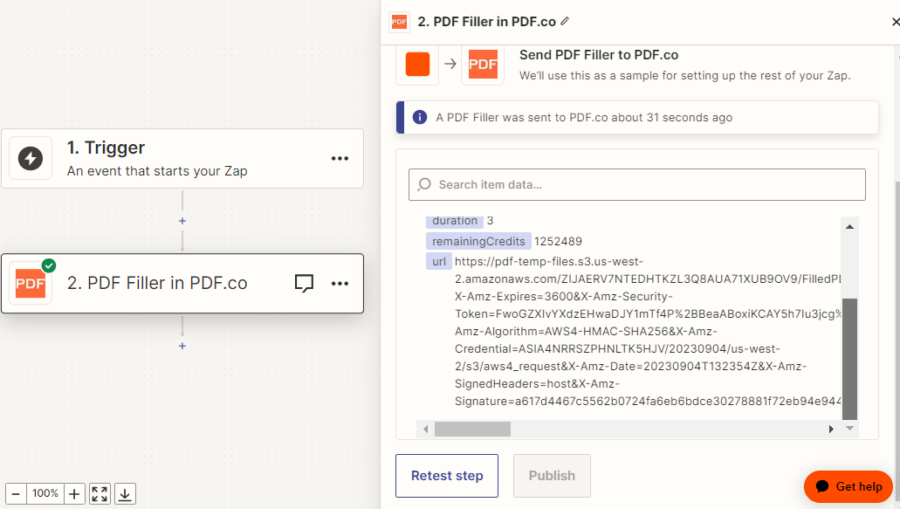 Power Automate is designed to smoothly integrate with Microsoft products and services, such as SharePoint, Teams, and Office 365. If you are already familiar with these Microsoft tools, you may find Power Automate's interface familiar and straightforward. However, for users who are not as familiar with the Microsoft ecosystem, there may be a slight learning curve. Power Automate offers a visual interface with a range of connectors and templates to simplify workflow creation. It provides advanced features and capabilities that allow for more complex automation, but these may require some additional learning and exploration.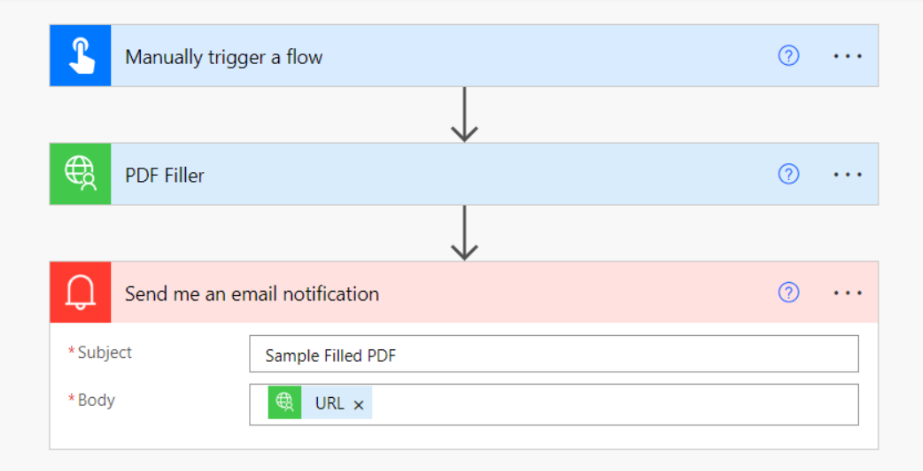 Customer Support And Documentation
Zapier provides customer support through its Help Center, which has articles, guides, and FAQs to help users. They also have a Community Forum where users can ask questions and get advice. For direct assistance, Zapier offers email support and premium support for paid users.
Power Automate, being a Microsoft product, has extensive documentation on its website, including step-by-step guides and API references. They also have a Community Forum where users can connect and get help from others. Microsoft provides support through chat, email, and phone, and they offer webinars and training sessions to help users make the most of Power Automate.
Features and Functionality
Zapier and Power Automate are automation platforms that enable users to simplify their workflows and integrate various apps and services. They offer a range of features and functionality to simplify and automate tasks, saving time and effort.
Key features of Zapier include:
2000+ services supported
Build workflows with few clicks
Custom logic – paths
Auto-replays
Formatters
Shared workspace
Shared app connections
Workflow outline
Key features for Power Automate
Seamless Microsoft integration
Connectors and triggers
Approval workflows
Advanced data transformations
Advanced conditions and loops
Custom connectors
Robotic Process Automation (RPA)
Analytics and monitoring
Pricing
Zapier: Zapier offers a free plan for basic automation needs. The paid plans, starting with the Starter plan, typically begin at around $19.99 per month. However, similar to Power Automate, the exact pricing may differ based on factors such as the plan selected, any additional features or integrations required, and potential discounts or promotions.
Power Automate: The starting price for Power Automate depends on the specific plan chosen. While there is a free plan available, the paid plans typically start at around $15 per user per month. However, please note that the exact pricing details may vary based on factors such as region, licensing agreements, and any promotional offers that may be available at the time of purchase.
Conclusion
In conclusion, both Zapier and Power Automate are powerful automation platforms that offer a range of features to simplify workflows and increase productivity. Zapier is known for its user-friendly interface, extensive app integration options, and simplicity in creating workflows without coding. Power Automate, on the other hand, offers advanced customization capabilities, seamless integration with Microsoft products, and more complex workflow options.
When choosing between the two, consider your specific needs and preferences. If you require a wide range of app integrations and a straightforward interface, Zapier may be the better choice. On the other hand, if you primarily use Microsoft tools and require advanced workflow capabilities, Power Automate may be the more suitable option.