Support Sidekick
Andrew Silva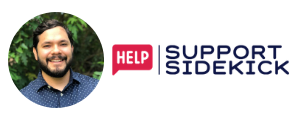 Location: United States

3rd Party Software Support for apps like Zapier, Integromat (Make), airtable, PDF.co, Quickbase, Zoho, Salesforce, Eledo PDF, Monday.com and many more.

Skills: PDF.co Web API, Airtable, Integromat, Javascript, PHP, WordPress, Workato, Zapier
Website: https://www.supportsidekick.com/
Email: ars@supportsidekick.com
Phone: 6159554022
PDF.co Project Showcase
Client/Project Industry
Utilities
Client Name
Backflow Testing Services, INC
Company Size
11-100 employees.
Project Summary
Our client is a major backflow testing plumbing service in the Chicago area. They needed a way to produce PDF's that they could print for their backflow tests. We used Quickbase as the data entry portal. The data was entered and based on the municipality that the test was preformed in a PDF was filled for each test and all of the tests are merged into a single printable PDF they can present to their clients and the municipality.
Project Goals
The goal is to be able to quickly produce PDF Printouts in up to 7 different formats for backflow test results.
Project Challenges
The only challenge was mapping the data into 7 different formats when each PDF had over 30 fillable fields.
PDF.co is used for
We used PDF.co for the data fill, file hosting and merge API end points. We host blank versions of all 7 of the different PDF's with PDF.co, retrieve the blank, fill the blank, iterate through multiple tests and then merge them all into a single PDF.
PDF.co Results
The previous solution was fully custom coded via PHP and hosted on wordpress. This made any minor change to the data and/or PDF files a major hassle to update. WIth PDF.co we are able to make changes a few times a year very easily. This will save the client in development expense fdown the line.
Project Screenshots:
Connect with Andrew Silva for your next automation project:
Website: https://www.supportsidekick.com/
Email: ars@supportsidekick.com
Phone: 6159554022
---