Luhhu
Andrew Davison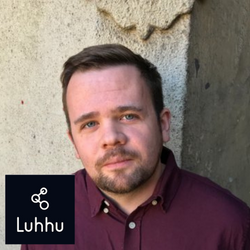 Location: United Kingdom

We'll help you streamline the repetitive work you do everyday, so you can achieve more, for less – using tools like Zapier and Make (formerly Integromat)

Skills: Airtable, Integromat, Zapier
Website: https://www.luhhu.com/
Email: info@luhhu.com
Phone: N/A
PDF.co Project Showcase
Client/Project Industry
Government Administration, Legal Services
Client Name
Valor Firm
Company Size
1-10 employees.
Project Summary
Valor Firm are a legal services company that help US veterans process claims for government benefits.
Various forms need to merged, filled and then be faxed and mailed to the government in very specific formats. We use PDF.co to make the handing of PDFs within our Zapier workflows easier.
Project Goals
Assist with merging of different PDFs to create a single document.
Project Challenges
As well as merging various PDFs, certain pages needed to be removed from the final document – PDF.co made this easy.
PDF.co is used for
PDF.co makes the general handling and processing of PDF documents easier – which is highly useful for a number of automated processes.
PDF.co Results
Using PDF.co + Zapier to help manage the preparation of documents for filing claims has saved the client dozens of work hours and associated costs per week – and allowed them to scale the number of clients they can support.
Project Screenshots: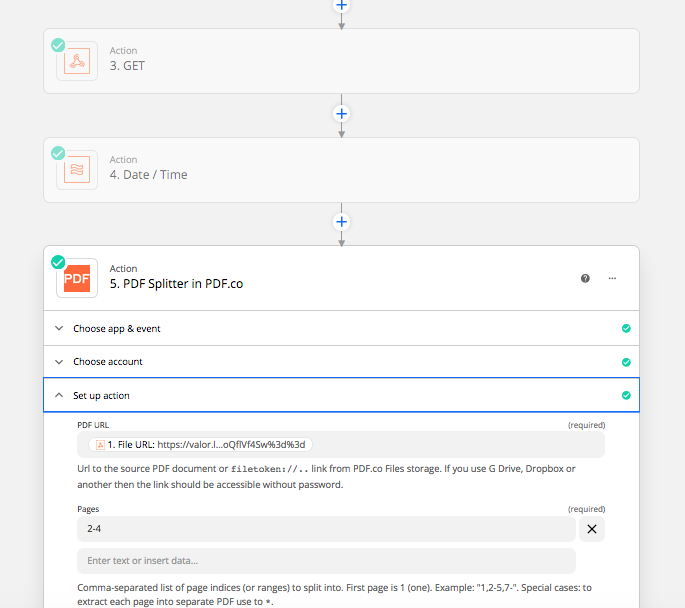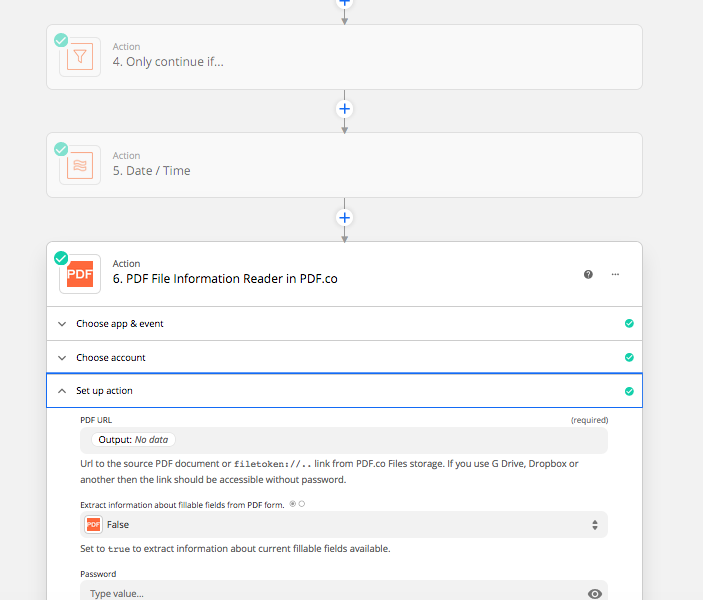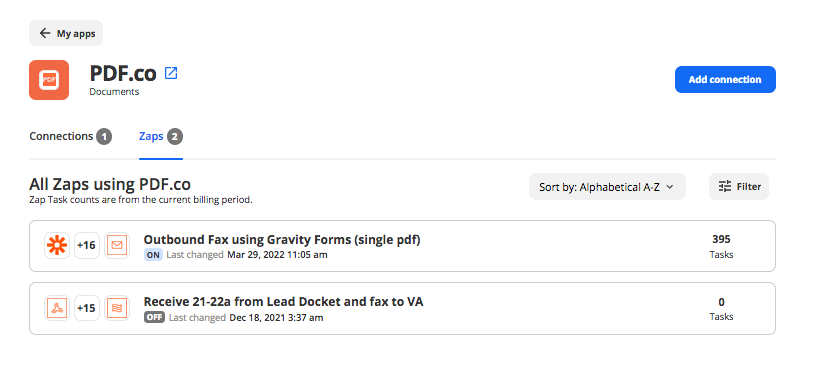 Connect with Andrew Davison for your next automation project:
Website: https://www.luhhu.com/
Email: info@luhhu.com
Phone: N/A
---