Alexander Zhitmarev – No-code Developer
Alexander Zhitmarev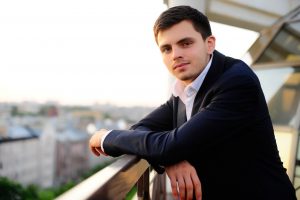 Location: Worldwide

I am a no-code developer. I do business process automation and develop web applications on Bubble, Make (ex Integromat), and Airtable.

Skills: PDF.co Web API, ByteScout On-Prem Tools (API Server, PDF Extractor, Data Extraction and PDF SDKs), Airtable, Integromat, WordPress, Zapier, Bubble.io, nocode, business process automations, API
Website: zalex.space
PDF.co Project Showcase
Client/Project Industry
Logistics/Procurement
Client Name
Fulfillment services for e-commerce
Company Size
11-100 employees.
Project Summary
Every day, the client receives an e-mail from a supplier with a 50-pages pdf invoice. The client needs to modify the document and forward it to a delivery department.
Modify the document was time-consuming and caused human factor errors, as it contained the following actions:
1 – Download a document from e-mail and rename it
2 – Split document into 50 separated pages (50 invoices)
3 – Add a purchase order after each invoice
4 – Copy bar-code from invoice to relevant purchase order
5 – Combine all the invoices and purchase orders into a new 100-pages document (invoice 1 – purchase order 1, invoice 2 – purchase order 2, etc..)
6 – Send the document to the delivery department by e-mail
Before, one of the employees manually did all the processes. What took about 1 hour everyday, caused errors, and delay between receiving the supplier's e-mail and starting the process.
I used Integromat to make a workflow that does all the things automatically. From immediately getting an attachment from e-mail to preparing the new document and sending it to a delivery department.
So, since December of 2021 the process has been working and making the client bit happier and more effective)
Project Goals
1 – Save employees working time
2 – Decrease errors in the final document
3 – Increase speed of processing a document
4 – Increase response speed to the supplier inquire
Project Challenges
There were some technical issues in the integration of pdf.co and integromat, which sometimes caused unexpected interruptions of the scenario. But thanks to the support of pdf.co, they took these problems into account and have updated the integration. Since the update, everything works fine.
PDF.co is used for
The whole process of modification of the document was made using pdf.co: Splitting, Merging, Reading, and generating bar codes.
PDF.co Results
1 – Employee saves around 22 hours a month
2 – The modified document contains no errors anymore
3 – The delivery department got the modified document in 15-30 min right after the supplier's inquiry instead of 2-6 hours as it was before
Project Screenshots: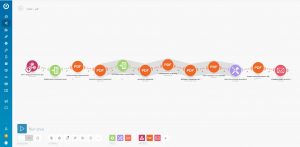 Connect with Alexander Zhitmarev for your next automation project:
Website: zalex.space
---