This tutorial will show you how to convert a sales order to CSV using PDF.co and Zapier.
We will use this sample sales order PDF and convert this into a CSV file.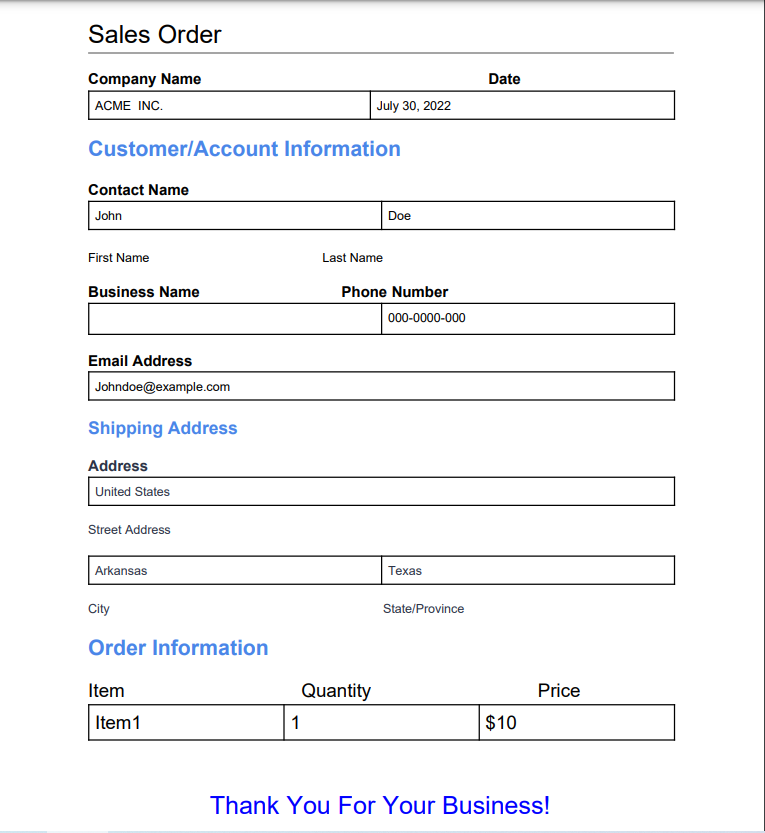 Here's a step-by-step guide with screenshots:

1. Create a Zap
On your Zapier dashboard, click Create Zap
2. Select a Trigger App
For this tutorial, we will use Google Drive as our Trigger App

NOTE: You may use different cloud storage for your trigger app.

3. Select a Trigger Event
For the trigger event, we will set it to New File in Folder. This way, every time a new file is added to your Google Drive folder, it will trigger this zap.

4. Set up Trigger
Select the Drive and Folder that you're going to use.

5. Test Trigger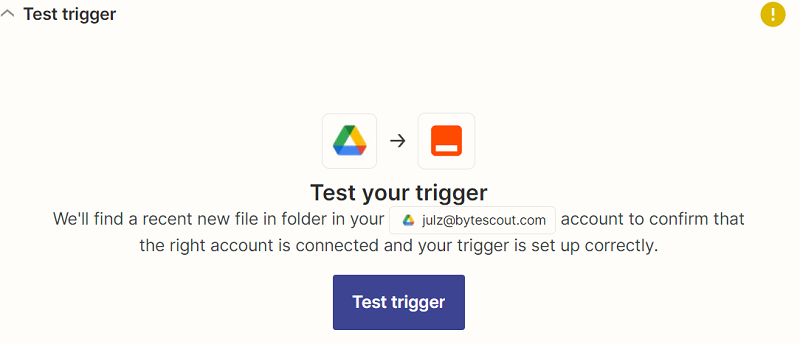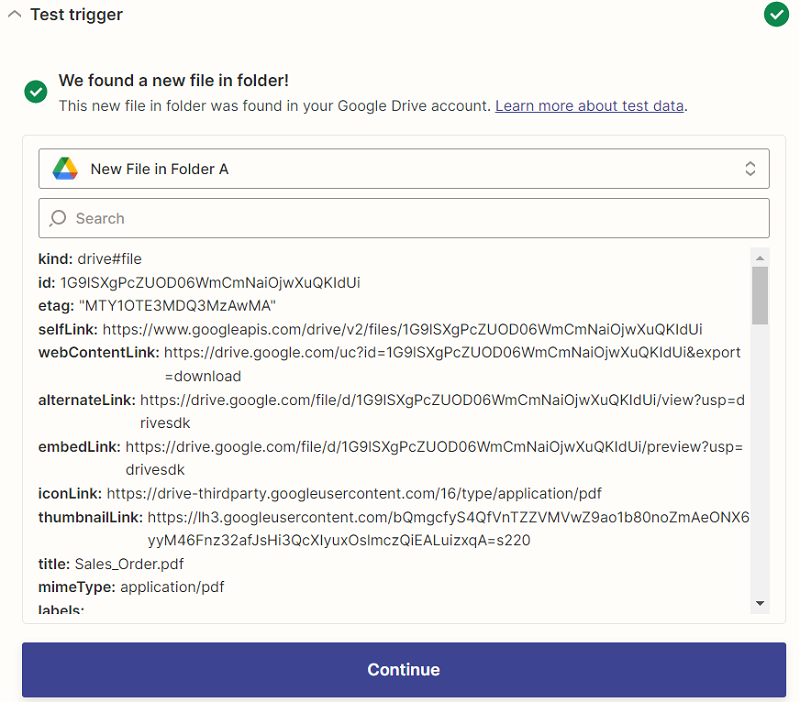 6. Select an Action App
Search and select PDF.co as your Action App.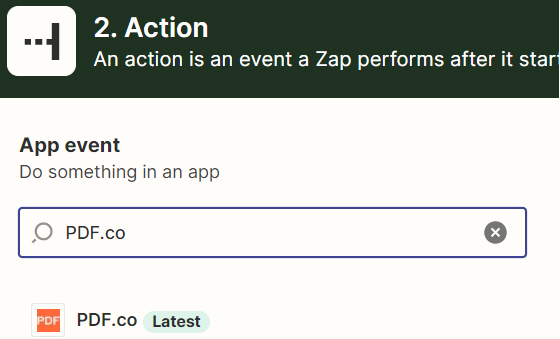 7. Select an Action Event
We will use PDF to Anything Converter as the action event. This API can be used to convert your PDF into any document.

8. Set up Action
In the Output Format, select CSV (comma-separated values) to convert the PDF into CSV
In the PDF URL, insert the Web Content Link from the Google Drive trigger.
In the Pages, type the page that you want to convert. Type 0- or leave it blank to convert all pages.
You may choose a Name for your output CSV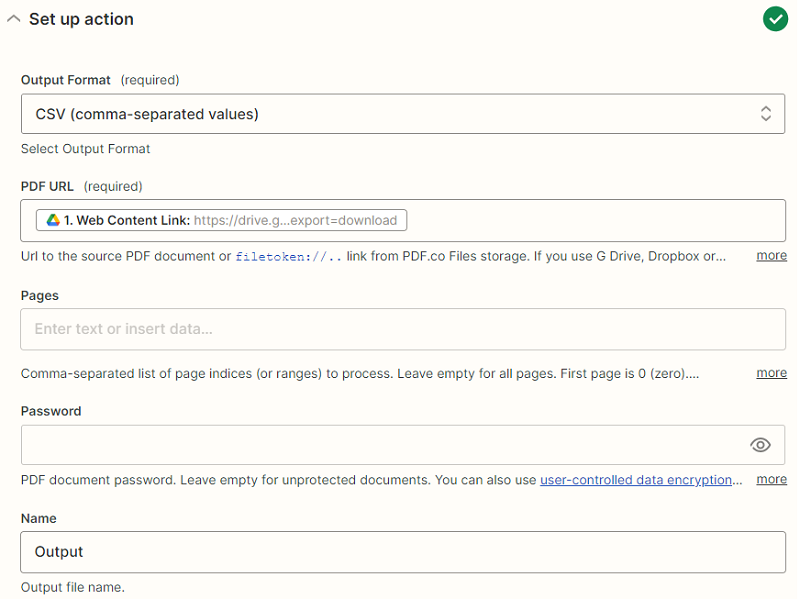 9. Test Action
Once the test is successful, you will be given an output link where you can download the output CSV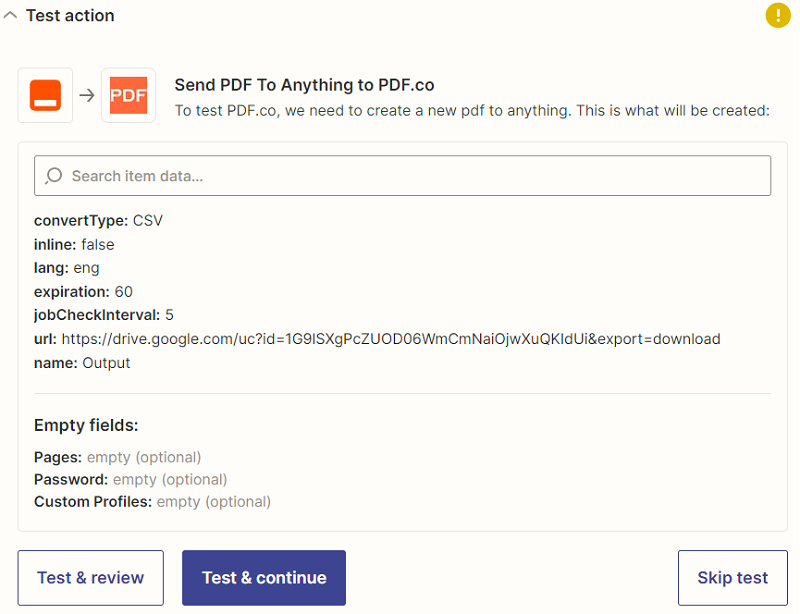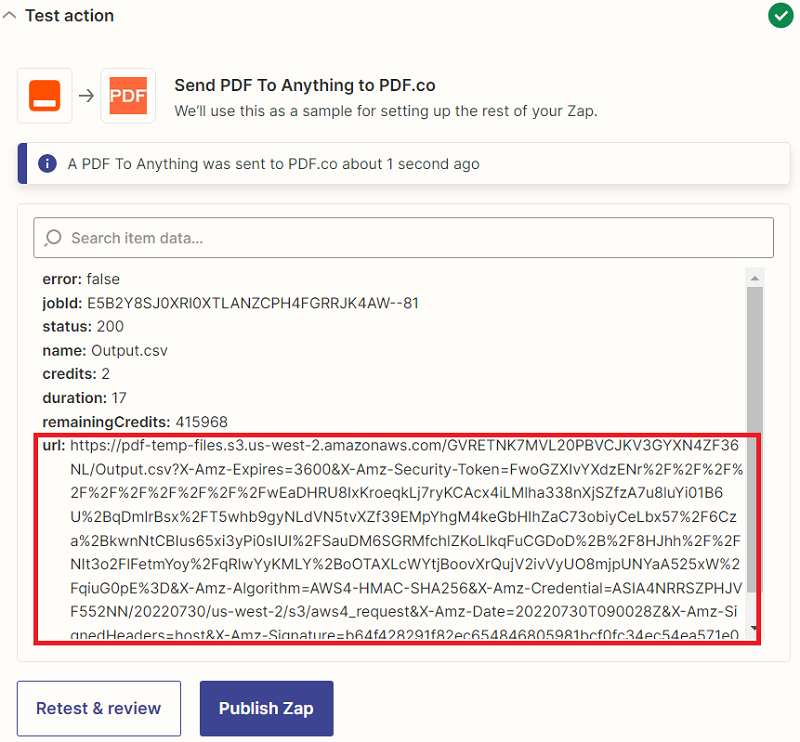 10. Result CSV
Here's what the output CSV looks like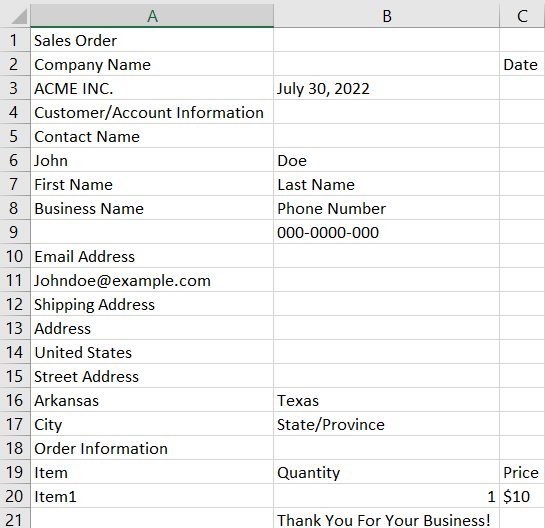 Through this tutorial, you've learned how to convert a quotation PDF to XLS using PDF.co and Zapier.
Convert Sales Order to CSV using Zapier – Demo
Similar Pages