Why convert PDF to JPG? Well, we believe that like us, you have at one point in time, wished that an image file was saved a JPG, instead of a PDF. It is annoying when you attempt to view images saved as PDF files.
The good news is with our PDF to JPG converter, you can now convert a PDF to JPG online. That will allow you to view your images on virtually any media device.
Benefits of Using Our PDF to JPG Tool Online
It is Secure
When you upload your PDF files to our tool and convert them from PDF to JPG, we do not store the files. Once you download the converted file, we purge both files from our tool. That is why you have to upload your files afresh if you need to redo the conversion.
Most services that allow you to convert PDF to JPG for free, also keep a copy of your files and share them with other users.
Easy to use
Our PDF to JPG converter is easy to use, which means you will not have to waste time trying to learn it. Moreover, its simple interface allows you to convert multiple PDF files to JPG files simultaneously.
API and Business Automation Platforms Integrations
PDF.co platform can be used by software developers from programming languages such as Javascript, PHP, Java, .NET and ASP.NET, C#, Visual Basic, and many others.
If you are not a developer then you can also easily automate your PDF operations through business automation platforms such as Zapier, Integromat, and hundreds of others.
On-Prem and Private Instances for Enterprise
PDF.co platform runs on secure and certified cloud infrastructure but Enterprise customers required to process sensitive data in-house can go with the on-premise version that can be installed on your server and can work completely offline when required.
How to Use the PDF to JPG converter
You can convert PDF to JPG online using our online tool by following the simple steps we have outlined. However, before you get started, you need to have your PDF files ready. You can either have them stored in your computer, in your DropBox account, or have a live URL of the PDF file.
Step 1: Log In to Your app.pdf.co Account
You need to sign up for a PDF.co account and buy some credits if you have not done so already. Each conversion costs 4 credits.

Step 2: Choose the PDF to JPG Option
Once you log in to your account, click on the "From PDF" menu item, to get a drop-down menu. Click the "From PDF to JPG" item, to bring up a new interface where you can upload your PDF file.
Step 3: Upload PDF File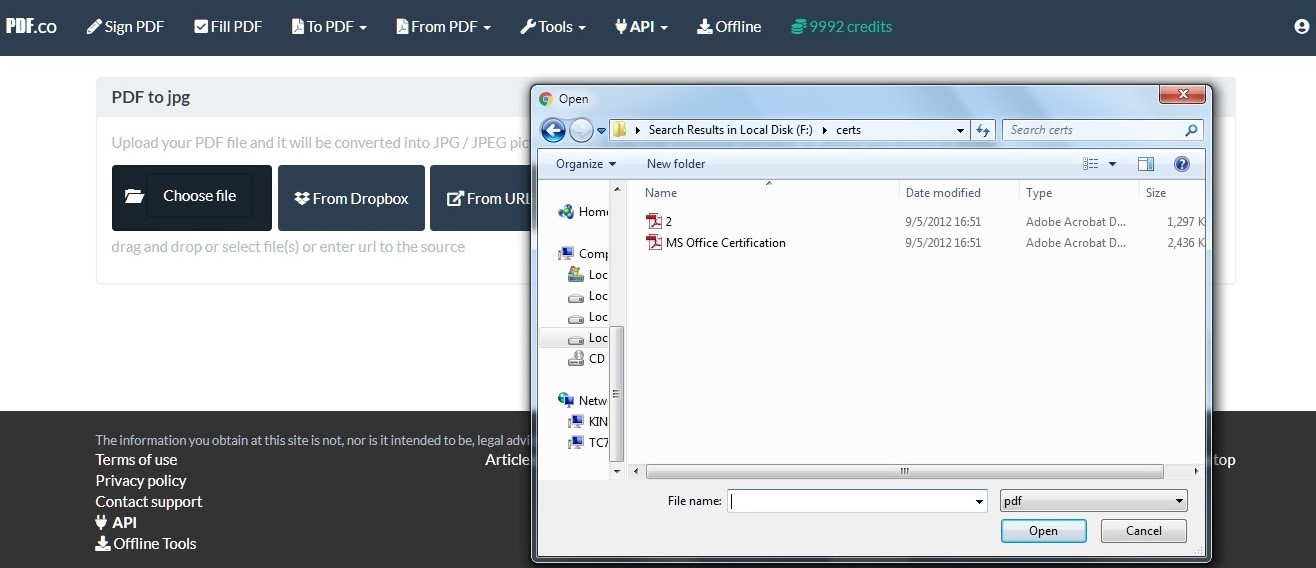 Next, you need to upload the PDF file that you want to convert to a JPG image. You can do so by clicking on the upload button, or dragging and dropping the PDF file, on the "choose file" button.
You can also upload it from your Dropbox account. If you are getting the image from a URL, then click on the "From URL" button, and input the URL in the space provided.
Step 4: Add Your File and Convert PDF to JPG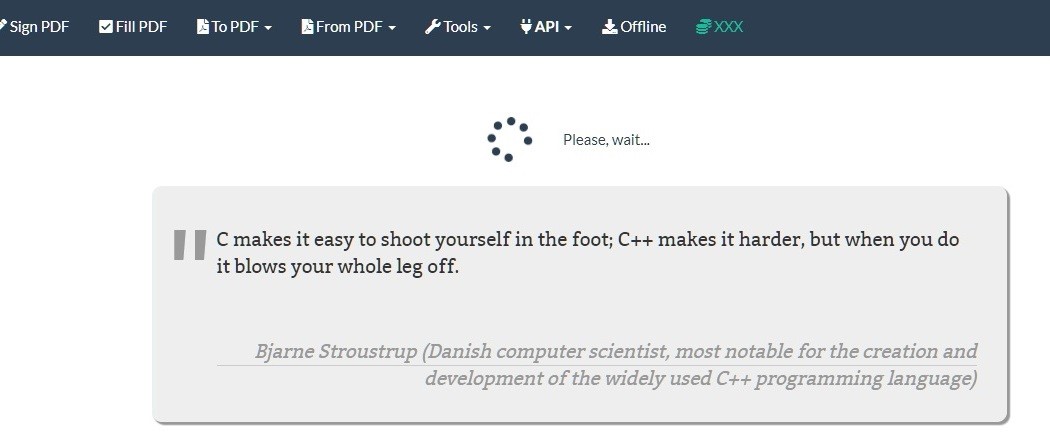 The conversion process will start automatically, once you upload, or drag and drop your PDF file. If you are uploading it from a URL, click the "Proceed" button to start the conversion process.
Step 5: Save File

Once the process is complete, click on "Download File (.JPG)" to save the file, or click on "save to Dropbox" to save it in your Dropbox account. You need to log in to your Dropbox account to save the file in the Dropbox account.
Conclusion – PDF to JPG
That is all you need to do to change your PDF file to a JPG file on app.pdf.co.