We live in a world where automation is a must for those who want to achieve something extraordinary. After all, wasting time doing repetitive things is not beneficial for anyone's time management.
That's where the automation software comes in. In this article, we will be covering two of the popular automation software: Zapier vs Integromat.
If you go to their official site, you will instantly find each one selling themselves differently. Zapier, for instance, has a headline that says, "The easiest way to automate your work." In contrast, the Integromat headline reads as "The glue of the internet."
Both may sound a little different, but in essence, they provide automation tools to ease workflow and improve productivity.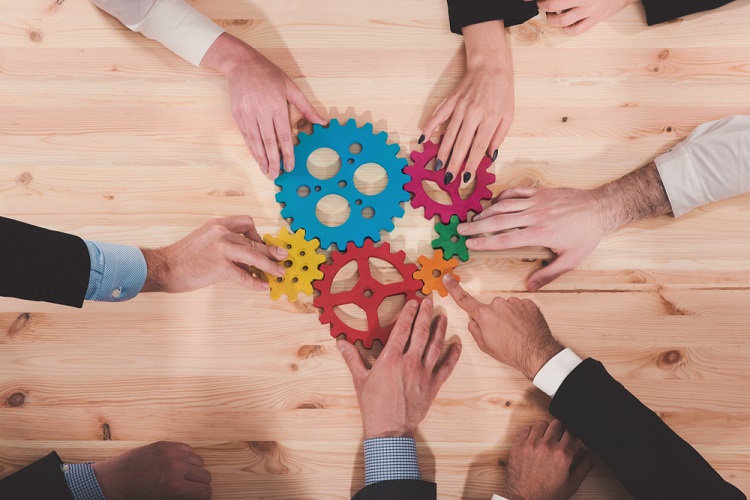 For example, you can set a trigger in Gmail or your email application when you receive a new email. Then, you can set an action, which can be a simple task of copying the attachment from Gmail to a cloud service storage such as Dropbox. Lastly, you can set another action command, for example, alerting you on Slack.
If you are in a hurry, you can check out the table that covers a quick comparison.

Zapier vs Integromat comparison table
| | | | | |
| --- | --- | --- | --- | --- |
| Software | Price | Trial Availability | Apps Support | Suited For |
| Zapier | Starts at $20/month | Yes | 2000+ apps supported | Small and medium businesses, Designers, Developers, and so on! |
| Integromat | Starts at $9/month | Yes | Supports tons of apps | It is ideal for entrepreneurs, small-mid sized companies, geeks, and common users |
Zapier Introduction
Zapier is automation software that lets you connect apps, which in return, let you automate workflows. It is aimed at busy people who frequently use web apps. Using Zapeir will mean that the user can focus on more creative tasks rather than complete repetitive boring tasks.
To enable users to automate the tasks, it offers three-step implementation: Integrate, Automate, and Innovate.
Zapier can enable you to connect more than 2,000 apps!
Integromat Introduction
Integromat also lets you automate your workflow, enabling you to get rid of mundane tasks. With a plethora of app and services support, you will be able to use it seamlessly.
Also, the support for JSON modules and HTTP/SOAP which enables easy integration with web services, opening up a lot of possibilities.

Zapier vs Integromat
Now that we understand what each software aims for, it is now time to pit them against each other.
Getting Started
It is easy to get started with any of the software. Both of them offer a free trial where you can explore the software capabilities.
Once you sign up for Zapier, you will be redirected to its dashboard. Here, you can start creating your workflow by choosing the apps that you want to connect.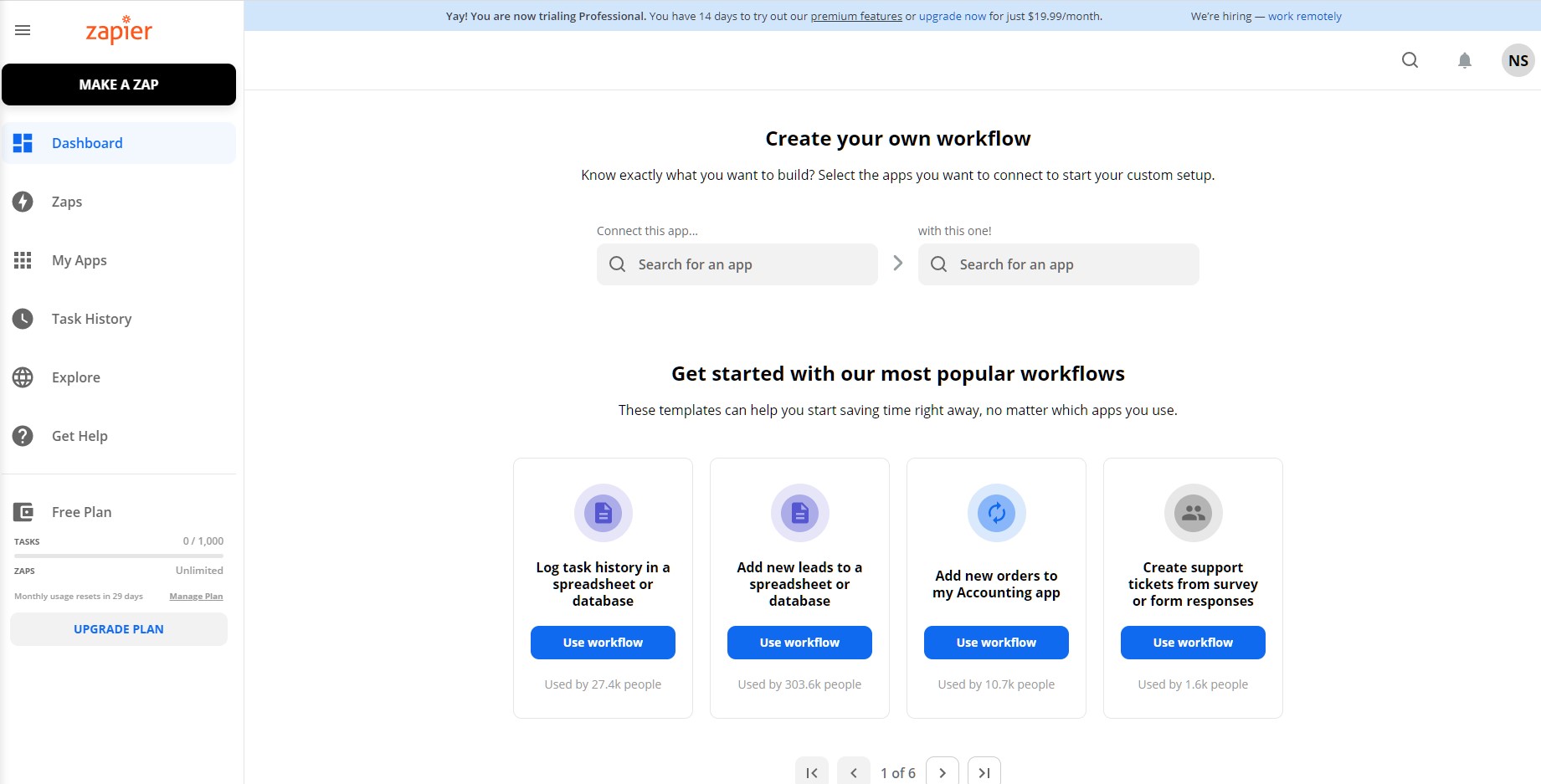 Integromat also lets you get started easily. Once registered, you will be redirected to their tutorial where it shows you how to use it.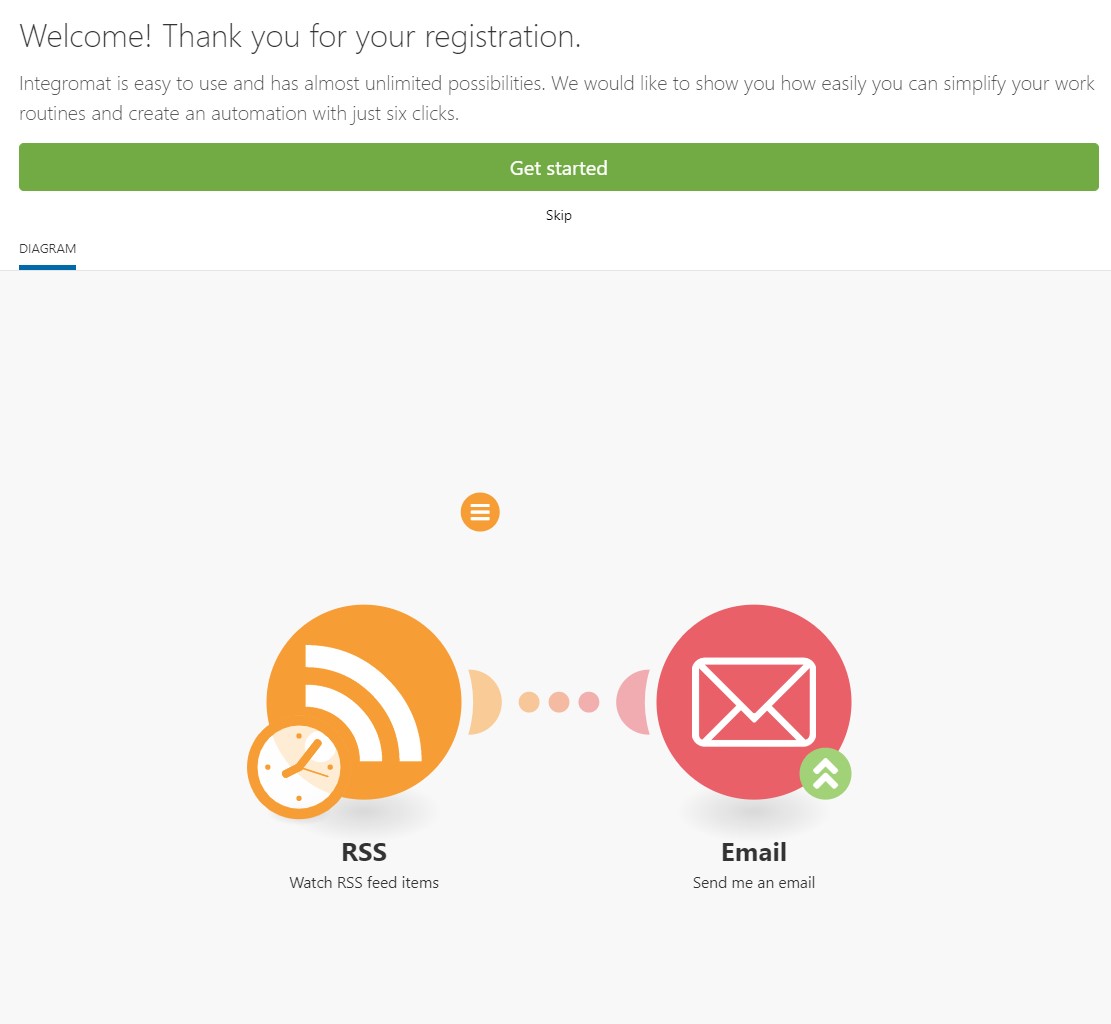 Ease of Use
When it comes to ease of use, both solutions provide good results. Integromat comes with a beautifully crafted editor that lets you integrate apps with the drag-and-drop feature. In short, you can visualize the workflow and tweak it according to your requirement.
Integromat also animates the apps that you want to connect and see if they are successfully connected.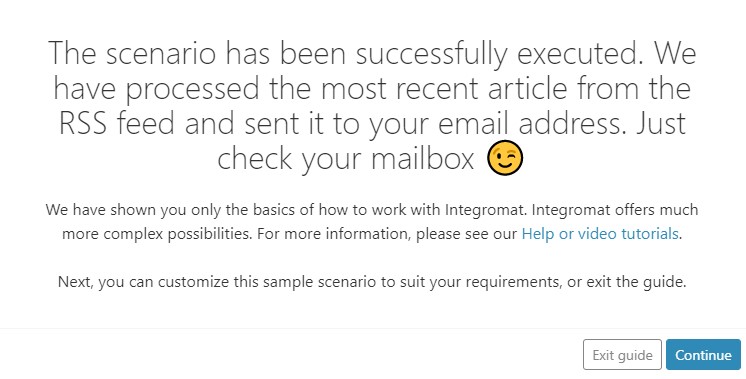 The same is true for Zapier where you can use visual workflow.
You can select the apps that you want to connect and then select the actions accordingly.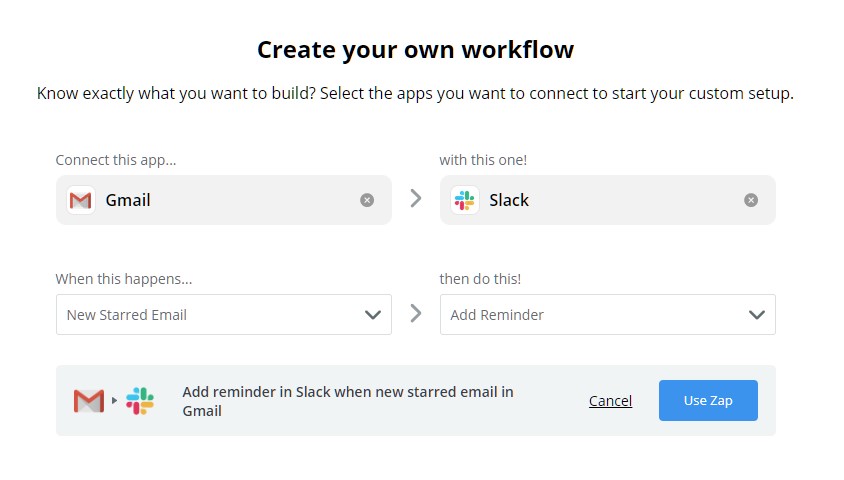 Once done, it will then create a step-by-step process whee you need to take action accordingly.
Customer Support And Documentation
Both Zapier and Integromat offers 24/7 support to its users through live rep and ticket system. To get support, you need to login to your account and send them a ticket by email. Of course, you can also talk with a live rep to resolve your issue.
Generally, they reply back within 24 hours, but most of the time you will get a reply within hours.

Features and Functionality
When it comes to features, both Integromat and Zapier are almost similar in what they have to offer. Both offer good user experience through their step-by-step workflow creation and impressive dashboard.
Key features of Zapeir include
2000+ apps supported
Build workflows with few clicks
Flexible plans
Dashboard
Web services support
Key features of Integromat include
Detailed information at each step
Advanced users can use functions
Choose where to start
Routers
Error handles
Pricing
When it comes to pricing, Integromat starts at $9/month which offers 10,000 operations, 1 GB data transfer, and five minutes minimum interval. They also offer other plans including standard, business, and platinum which offer more operations, storage, and less interval. Apart from that, it also comes with a free version that lets you test out things on their platform.
Zapier's pricing model is slightly costly as it starts from $19.99/ month with 750 tasks/ mo, 20 zaps, and 15 min update time. Their other plans include professional, team, and company which offers better features at increased pricing. It also comes with a free plan that offers 100 tasks/month.
Conclusion
This leads us to the end of Zapeir vs Integromat comparison. So, what do you think about them and which one are you choosing? Comment below and let us know.