While there are many ways to become fabulously rich, some are not worth pursuing. Take winning the lottery for instance, or finding out you are the only heir of a wealthy distant relative! Those things rarely happen.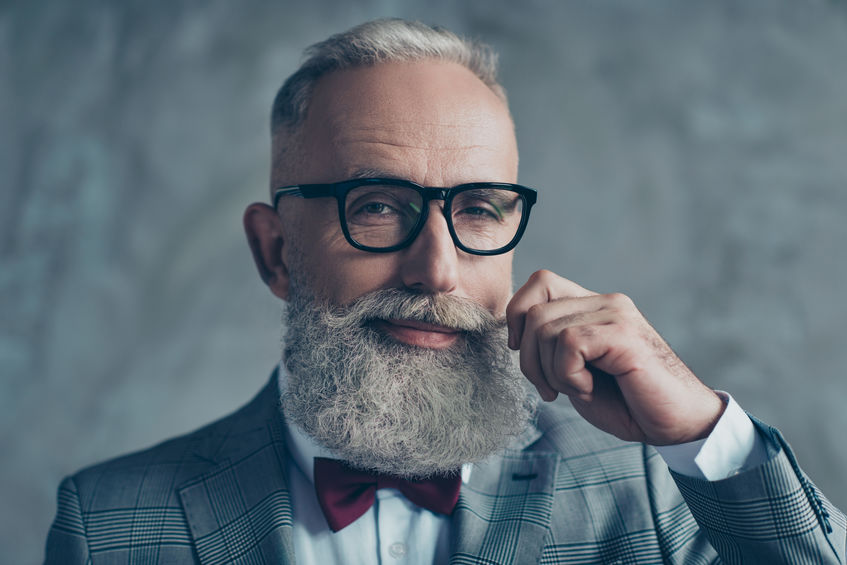 Such wild dreams often lead to a life of deprivation, rather than riches. A sure way to prosperity is learning a skill and using it to satisfy a national or global need. The advent of computers and the internet created such an opportunity.
As you might expect, the world's top programmers were among those who took advantage of those needs, and made their fortunes – they still do. Interestingly, a majority were under 30 when they did it. Read on to find out who they are, and how they did it.
Richest Programmers Who Became Millionaires
1. Elon Musk
Recognized as one of the most influential people in the tech industry is Elon Musk. Through his ventures he has amassed a net worth of over $74 billion as of July 2020, surpassing Warren Buffet, Phil Knight, and Michael Bloomberg. Through his SpaceX and Tesla Inc. ventures, Elon Musk has proven very efficient in his field with special interests in environmental and space exploration.
He founded Zip2 in 1995 with his brother Kimbal Musk, a company whose primary operation was to provide and license online city guide software to newspapers with vector graphic mappings and direction codes carried out by Elon Musk in Java. Eventually, Zip2 earned contracts from The New York Times and the Chicago Tribune.
1999 Compaq acquired the company for US$307 million, a sale of which earned Elon Musk US$22 million from which he co-founded X.com which eventually became PayPal. In 2002, when PayPal was acquired by eBay for US$1.5 billion, Elon Musk earned US$165 million and went on to establish SpaceX, an aerospace manufacturer and space transportation company currently valued at about $36 billion (2020) and becoming CEO and co-founder of Tesla Inc. an electric vehicle and clean energy manufacturing company which draws US$24.578 billion in revenue, US$34.309 billion and US$6.618 billion as total assets and total equity respectively.

2. Markus Persson
If you've ever played Minecraft then there's a chance you have heard the name "Notch". It is the alias of Markus Alexej Persson, the man who created the game.
Here's a piece of brief background information on this Swedish video game designer and programmer better known as Notch. He was born in June 1979. His first experience with programming was at the age of seven on his father's Commodore 128 home computer, producing his first game at age eight. He worked as a video game developer at King for 4 years.
In 2009 he completed the base program of the survival sandbox video game Minecraft as a developmental release selling 40 copies in the first week for €10. Minecraft wasn't released officially until 2011, which eventually led Markus Persson to quit his day job to focus full time on his creation which spawned his company, Mojang Studios. The company and all its assets were subsequently purchased by Microsoft in 2014 for $2.6 billion. Markus Persson's net worth is currently valued at $1.8 billion as of a 2020 report.
3. Bill Gates
You have possibly heard of Gates for quite some time, – but not so much of Paul Allen – they co-founded Microsoft together. In fact, Gates is now more famous for his wealth, than for his programming skills. While today there may be people with better coding skills than his, there was a time he was considered one of the top coders in the world.
After IBM announced it was creating a personal computer, Gates promised them a program that could help ordinary people use personal computers without coding skills. In those days, when you bought a computer, you also had to code your own Operating System to run it.
That was not a problem for big corporate organizations and government agencies, but it was going to be one for ordinary buyers. Gates knew that, and he decided to offer a solution fast. When he was making that promise, he had not started coding Windows.
He was just "booking the opportunity." Luckily, IBM had also not released their PC yet. By the time IBM was ready to test their PCs, Bill Gates had his program ready for a test run. That is how he became a millionaire, and then one of the richest coders in the world for quite a while.

4. Mark Zuckerberg
Mark Zuckerberg, a rich programmer, and FaceBook's co-founder have truly connected the world, in the true sense of making the world a global village. Riding on the power of the internet, Zuckerberg solved a common problem that graduates often faced, – keeping in touch after school.
Before we had email and smartphones, the only way to keep in touch with regular people was through landlines and snail-mail. As you may expect, it was not that hard to lose someone's contacts permanently. Once Zuckerberg solved that problem, he struck gold. He went on to become a millionaire in his 20s, and later a billionaire.

5. Larry Page
Google was not the first search engine, however, when Larry Page, one of Google's co-founders saw a gap in the way people accessed the internet, he knew he could change the world. Previously, search engines could just sell the first page listings to the top bidders.
They would then submit that listing to their visitors as the organic results for their search. Larry Page and Sergey Brin thought it was wrong to do so, and they decided to do something about it. They wrote the best code in the world for their search engine, and the rest is history. That is how they founded Google; you can find the paper they published about their idea here.

6. Sergey Brin
Sergey Brin is not only the co-founder of Google, but he is also the brain behind most of its products. He is widely acclaimed as one of the top programmers in the world.
Brin and Larry Page are now among the richest computer programmers and influential people in the world.  That is if you consider the power and influence of Google's search engine technology on online businesses.

7. Larry Ellison
If you work in a production environment, then you may have heard of and used Oracle. A database program makes it easy to access and manage large volumes of information. Larry Ellison is among its founders, and he is as rich as they come.
Ellison used his coding skills to make Oracle the leading database software it is today. He still holds a leading role as a coder in the company, and perhaps in the world.

8. Satoshi Nakamoto
If the Bitcoin craze has not bitten you yet, you may not have heard of Satoshi Nakamoto. Nakamoto is the person or persons credited with coding the blockchain, the platform on which Bitcoin runs.
Though we do not know him in person, whoever they are, they are among the greatest programmers in the world. At the height of the Bitcoin craze, he/they were worth 19 billion.
As a coder, he/ she is definitely worth mentioning in this list. He/they saw a need to create a currency that is not subject to government control. It is now clear there are many people who needed digital currency.

9. Paul Allen
He co-founded Microsoft with Bill Gates, although we do not hear much of him when people talk of Microsoft. He is a programmer, and did some coding for Microsoft, earning him his shares, which made him a millionaire shortly afterward. Today, he is among the richest programmers in the world.
At the time of his death in 2018, Forbes listed him with a net worth of $20.3 billion. That earned him a spot as the 44th richest person in the world in 2018. Together with Bill Gates, they helped to spark the microcomputer revolution in the 1970s and 1980s.
The revolution enabled individuals to own and operate their own desktop computers. He stopped working as a programmer for Microsoft in 1983 after he was diagnosed with cancer. However, he continued to serve as a board member up to the year 2000. By the time of his passing on, he had given over $2 billion to various causes and charities.
10. Robert Nay
Well, this list needs to mention a young programmer who still making his first few millions. In 2010, Robert Nay coded a free app for iPhone users that turned out to be a huge success, even though he was just 14 years. The exposure he got enabled him to launch his own brand – Nay Games. At the time, he was among the youngest software millionaires in the world.
Bubble Ball was such a huge success that in 2011 Corona Labs made it its app of the week. At its peak, it displaced Angry Birds as the top free game in the Apple app store. The game has 156 levels that range from very simple to really challenging.
Since 2021, Nay has been working as a web developer at FamilySearch, where he interned from 2019 to 2020. He is also a founder and mobile developer at Nay Games.
He also worked as a Full-stack developer at Zappee, from 2020 to 2021. And before that, he worked as a full-stack developer of Wadayano from 2018-to 2019. His net worth currently is over $2 million.
11. Nick D'Aloisio
Nick from the UK, is a programmer that was born in 1994. He coded Summly, an iOS app that can read a large batch of text, and then summarizes it into character lengths of 1000, 500, or 140. Apple liked the app and featured it on the App store. The exposure allowed him to get funding for other apps, and today he is a millionaire.
In 2013, Yahoo bought his company Summly for $30 million, making him one of the youngest programmer millionaires. He was 17 years old at the time. His huge success at a young age led the Wall Street Journal to name him the "Innovator of the Year."
Yahoo improved on it and branded it as Yahoo News Digest based on Summly, and D'Aloisio oversaw its release. D'Aloisio was born in Australia in 1995 and graduated from Oxford University in July 2021. He is currently pursuing his Ph.D.
In late 2015, he and Toma Halgas co-founded Sphere Knowledge, an app startup that helps users share their knowledge. According to the Financial Times, the startup raised about $30 million in funding.
The Sphere was acquired by Twitter in 2021, though the financial aspect of the deal was not shared.
12. Brian Wong
Brian Wong is a Canadian programmer born in 1991. In 2010, while working with two other colleagues – Amadeus Demarzi and Courtney Guertin – they founded Kiip. The app allows players to get real-world rewards. The app had attracted over $15 million in funding by 2012.
In 2010, he became the youngest person to receive funding from a venture capital firm. And by the time he was 20, he was already being referred to as a self-made millionaire. The app had attracted over $15 million in funding by 2012.
As of 2017, Kiip had raised over $32 million of venture funding and had sent rewards to over a 100million users. In March 2019, Wong was replaced as Kiip CEO after a long absence caused by the allegations of sexual assault that he was facing.
13. Connor Zwick
Connor Zwick began exploring Javascript in middle school and soon advanced to a stage where he was composing online tutorials for many blogs.
He dropped out of Harvard and started developing the Coco Controller. The project is actually a game controller that works as a tool for mobile phones. Zwick also exhibited an award-winning text-to-speech application that works with more than 23 different languages. He also developed the Flashcards+ app that allows learners to create their own training cards or use data to read.
He is currently a Thiel fellow, where he pursues innovation. Peter Thiel established the Thiel Foundation, which encourages young entrepreneurs to drop formal schooling and pursue innovation.
Zwick seems to have been a natural fit, considering he says that he found the educational system to be frustrating. He believes that innovation can have a greater impact than pursuing formal education.
To fund their Coco Controller, he and another Harvard dropout received $100,000 from Thiel and $150,000 from Y Combinator.
14. Gavin Andresen
Gavin is one of the first bitcoin developers. He played a significant role in launching modern cryptocurrency to the world. There are many rumors connected with his identity. Bitcoin is deemed the idea of Satoshi Nakamoto, but it was Andresen who transformed it into the leading cryptocurrency.
Occasionally stories are learned that the anonymous Satoshi Nakamoto is Andresen, but he refuses them strongly. Andresen maintains that he has been in contact with bitcoin's creator. In late 2010, Nakamoto appointed him as his replacement. Andresen became the main programmer of bitcoin's blockchain technology.

15. Riccardo Spagni
Riccardo Spagni, also known as 'fluffypony', became the front programmer of one of the world's most notable cryptocurrencies known as Monero. Monero is a privacy coin. After the White Paper was published, it was chosen to carry Monero hard fork because the network's owner made various decisions that the programming team did not support.
With an educational knowledge in informatics and logistics. Riccardo has many years of software development experience. He became associated with several cryptocurrency-related projects, and in 2017 he founded Globee, a multi-currency payment processor.

16. Chad Mureta
Chad Mureta was a real estate agent who was coming back from a sports game when he met with an accident. When he was hospitalized, the idea of the Fingerprint Security Pro app came to his mind. Chad saw the doctors at the hospital scanning through his phone and imagined security. During his free time at the hospital, he started downloading various apps, learning what was causing people to download them.
Two months after starting his own business, one of his apps equated to $30,000/month. The revenue of the business later touched almost $120,000 in just one month. In two years, he founded and sold three app firms, which value at millions.

17. Sean Belnick
Sean Belnick set a drive for e-commerce trading Pokemon cards online at eBay when he was just 14. After learning HTML, he started assisting his stepfather to manage the website for his furniture store.
Encouraged by his stepfather's store, Belnick developed the concept for Bizchairs.com, which sells office chairs.
He began by fixing an opening investment of $500 to purchase some products and he was operating his company out of his room! In the year 2004, he went into his first shed and by 2009, he had a huge warehouse area from the initial small warehouse.

18. Ding Lei
William Ding is the CEO of one of the biggest mobile games businesses called Netease. After finishing a B.S. degree in technology from the University of Electronic Science and Technology of China, Ding worked as an engineer in the state department. After that, he worked at Sybase in Guangzhou. After working there for some days Ding launched his own company.
The company first developed Internet-applied software. The e-mail system launched by Netease immediately gained popularity. William Ding then designed and led the company into a new path by launching a search engine and microblogging on NetEase.

19. Vitalik Buterin
Vitalik Buterin is a popular name in the world of cryptocurrency. Buterin is the founder of the Ethereum platform. He has been associated with the Bitcoin community as a contributor and developer. He also launched the famous Bitcoin Magazine.
As a passionate member and contributor to various Bitcoin associations, Buterin often suggested creating a more changeable version of the Bitcoin core system that would promote the swift production of a decentralized application.

20. Pony Ma
Pony Ma is the founder of Tencent, one of the largest gaming companies.  He and his coding classmates together founded Tencent. The first outcome OICQ which is an instantaneous messaging service was coded and developed by Pony Ma, and it became a huge success.
This China-based company listed an income of 325 billion yuan (almost $50 billion) in the last 3 years. Its mobile app WeChat has more than 1.2 billion users.

21. Judy Faulkner
Judy Faulkner is one of the most powerful women in the healthcare industry. She was born in August 1943 in New Jersey. She attended Dickinson College in Pennsylvania, where she completed her degree in mathematics. After that, where she completed her master's in computer science at the University of Wisconsin.
In 1979, Faulkner established a Human Services Computing service called Epic Systems. It was reasonably small upon conception and observed a gradual but constant growth during the initial years. Epic Systems became huge when Faulkner delivered an electronic medical record software called EpicCare. EpicCare was a Windows operating-based software.

22. Rasmus Lerdorf
Rasmus is also called the father of PHP programming. He was born in Qeqertarsuaq, Greenland. He completed his education in Canada, passing from the University of Waterloo in the year 1993. He earned a Bachelor of Applied Science in Systems Design Engineering. How he is one of the richest software developers worldwide.
In 1995, he published the first version of the PHP language. This was the beginning of a web design revolution. Today, PHP is important in almost every web development application. Rasmus Lerdorf is a scout in programming and his knowledge has transformed the appearance of web development.

23. Azim Premji
Azim Premji is a successful Indian businessman and one of the richest people in the world. Azim currently owns one of the biggest software companies in India and around the globe. Earlier in his life, Azim was involved in a vegetable production company that was founded by his father. After the death of his father, Azim returned from America to take control of their business. When IBM left India due to the Indian Government policy, Azim saw an opportunity to fill in the huge gap left. Soon after, Azim Premji quickly changed the company's name from Western Indian Vegetable to Wipro. He relentlessly shifted and spearheaded the company's focus on software development. Years after the company's success, Azim held an entrepreneurial role and served as the chairman of his company before retiring to a life of philanthropy as a billionaire.

24. Shiv Nadar
Shiv Nadar is a billionaire from India that has been involved in the creation of HCL Technologies Limited, which has grown to become one of the top companies in the IT world. Born in Moolaipozhi, – a coastal village in Tamil Nadu State, India –  Shiv was able to obtain a degree in electrical engineering from PSG College of Technology. After his graduation, Shiv Nadar decided to remain in academia for a while before he ventured into private business. Shiv together with his friends created Microcomp, an enterprise that was involved in selling teledigital materials within the Indian subcontinent. Microcomp's success encouraged Shiv to co-own another company named HCL Technologies in the late 70s. Initially, Shiv and his partner created microprocessors and calculators in a garage. Now, the company generates more than $10 billion as annual revenue.

25. Patrick Collison
Patrick Collison is a billionaire from Ireland who helped co-founded Stripe together with John Collison – his brother. Patrick began his journey in the world of technology when he won a prestigious award in 2005 when he was only 16. Patrick started college at MIT but dropped out because his attention was more focused on the businesses he had started. Patrick and his brother John cofounded Shuppa, a software company, which they later sold to a Canadian company. This transaction quickly made Patrick and his brother overnight millionaires. After the success of Shuppa, Patrick and his brother conceived Stripe and it quickly attracted the eyes of investors such as Elon Musk. After about five years of running Stripe, the online payment platform received more investments, Patrick and his brother quickly became billionaires.

26. Steve Wozniak
Steve Wozniak can be considered as the actual brains behind the development of Apple technology. He was the one responsible for all the coding and technical aspect of the computer. Steve is also the co-developer of the tech giant alongside Steve Jobs. Many years after Steve's contribution, Apple has risen to become one of the largest technology companies on the globe. With the help of his contribution to Apple and other contributions in the tech world, Steve Wozniak has managed to become a millionaire with a net worth that exceeds $100 million.

27. Dietmar Hopp
Dietmar Hopp is a billionaire and a programmer that was involved in the development of SAP SE, which is a software company in Germany. Before his rise to becoming a billionaire, Dietmar worked at IBM in the 1970s together with other prominent programmers of his time. Dietmar made most of his money over the years through SAP SE. Now, he is one of the majority shareholders in a German company that is involved in the development of medical solutions called CureVac. Dietmar is currently worth over $13 billion.

28. Eric Schmidt
Eric Schmidt is a programmer and also a billionaire that has been responsible for the development of one of the biggest tech companies in the world. Eric had worked at Google as the CEO for about 10 years after the turn of the century. Afterward, he worked at Alphabet Inc. as the executive chairman for 4 years before becoming a technical advisor until 2020. Eric now has a network of almost $13 billion, and he is a member of the board of several prestigious organizations.

29. Zhang Yiming
Zhang Yiming is a software developer that began his career as a microelectronics engineer. However, before finishing his university, Zhang made the decisive switch to becoming a software engineer. This switch has proven to be instrumental in Zhang's creation of TikTok, which is now one of the biggest social media platforms in the world. Zhang owns ByteDance, which owns TikTok and is the source of his $16 billion fortune.

30. Colin Huang
Colin Huang is another programmer and billionaire. He first began his pursuit of coding in China before doing his postgraduate studies in the United States of America. The bulk of Colin's wealth comes from e-commerce. He is currently the chairman of Pinduoduo, which is considered among China's biggest e-commerce platforms. Colin is currently worth a little over $16 billion.
30 Greatest Programmers
That winds up our list of the 30 best programmers in the world who made millions, and later on for some of them, billions. It is clear from the list, that learning programming skills can "open doors" of success for you. We hope that you found it engaging and inspiring.
Get the whole article as a video: