The global world now thrives on data and high digital transformation. Therefore, digital technologies are enabling radically new ways to deliver value to customers, encouraging competitive landscapes, and changing the underlying economics of markets. There are significant opportunities being created by new technologies, but corporations that do not recognize and pursue transformation in a multi-dimensional way would be at a great loss.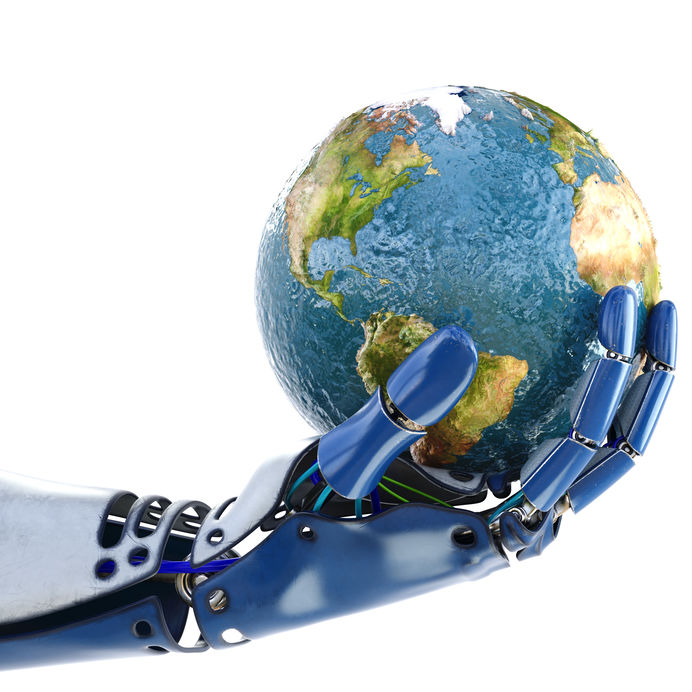 Summary
Digital transformation in the 21st century has been integrated into all aspects of business and aspects of living. Hence, the great demands for software engineers, programmers, and ICT experts.
Digital transformation has so much shaped all aspects of life, from sports to health to shopping to auditing and so much more.
Cloud computing has totally reduced hardware use making data easily accessible.
Emerging technologies are undoubtedly the changed existing business structures and the creation of new ones.
Searching and finding information has become much easier for investigative and business-related purposes.
We highlight the major sectors in the world economy where digital transformation has played a great role.

Digital Transformation in Shopping
Shopping has been made easier with large shopping sites such as; e-Bay, Amazon, Alibaba, Instagram, etc.
In 2018 a research was carried out and reported on Statista, which states that: an estimated 1.8 billion people worldwide purchase goods online. The same report revealed that; global e-retail sales amounted to 2.8 trillion U.S. dollars in 2018 and projections show a growth of up to 4.8 trillion U.S. dollars by 2021. However, with this development, on one hand, shoppers can conduct online product research using different applications and websites such as Amazon, Alibaba, etc.
On the other hand, business owners and marketers focus on making shopping experience enjoyable, reliable, informative, and convenient for their customers.  This has also created a healthy competition among various brands and shopping sites.
The Nielsen global survey, which covers over 64 countries, provides that level of detail, and the recent Connected Commerce report examines online purchase penetration for fast-moving consumer goods (FMCG) categories around the globe as well as which products consumers are buying online.
At the same time, there is a flexible pricing system that can be controlled by retailers depending on the demands and supply of products. In other words, when a retailer notices a fast-selling product, the price is inflated, to avoid product depletion. Similarly, if the targets are high, in order to increase sales, prices are reduced.

Digital Transformation in Auditing
The audit business is not left out of advanced digital transformation, whereby data, people, experiences, and interfaces are connected.  As companies' digitalization generates increasing data, there is a need for auditors.
Auditing firms recognize the potential of audit technologies such as blockchain, software robots, artificial intelligence, and data science for the purpose of performing final, fast, and error-free audits.
By harnessing the enhanced technology, however, financial establishments and stakeholders have confidence in the financial reporting of the companies' audits.
A continued focus on the investment in automation, analytics, and the cloud are three key priorities as company auditors continue to harness the power of technology to focus on data analysis rather than manual or traditional data gathering.

Digital Transformation in Manufacturing and Service Delivery
In any production or manufacturing company, there are a lot of things to handle. Things ranging from, production, purchase of raw materials, quality check, delivery and delivery trucks, customer relations, employee data, salary management, etc can be nerve-wracking when done with the manual management system.  The basic method of customer service all over the world has changed, with customer data on the company's software, the client's order, complaints, and inquiries are taken into consideration for better service delivery.
An instance of the abolition of the manual management system is cited: in 2010, after three years of a company's unsuccessful efforts to integrate their new ERP system with production, they, however, decided to merge all functions into single information technology in the organization. They believe that IoT integration would be essential to the future growth of the company.
The Internet of Things works in a way whereby there is a system integration of mechanical and digital machines, objects, and people that are provided with unique identifiers.
We see digital transformations in customer experience, where companies like Domino's Pizza have completely re-examined the food ordering process; their Any Ware programming allows customers to order from any device.

Digital Transformation in Media and Telecommunication
The major components of the media industry in the present age are file-sharing, live streaming, smartphone apps all compete for users' attention. This has spurned the media market to integrate all contents in digitalization so as to reach a younger and wider audience, at the same time monetize their contents efficiently.
Digital transformation in the telecom industry is fast replacing the traditional means of communication. Businesses in other aspects of the economy that do not embrace this will no longer function effectively. Digital change now allows interactions with customers beyond voice, to include web chat and social media channels like Facebook, Instagram, comment sessions on websites, and so on.
Channels like Skype, Zoom, Google Duo, Viber, Imo, JusTalk, and many others have enabled high-speed video calling where meetings and webinars take place from all over the world.
Traditional media concepts are fast becoming a thing of the past, the entire industry is undergoing change, therefore, streaming services are no longer just platforms for watching films and TV programs, they are now investing in the production of globally successful content. Meanwhile, broadcasters and media companies are launching their own digital transformation journeys.

Digital Transformation in Sports
Digitalization in sports has enabled fans across the world to interact with their favorite team. Social media has particularly helped transactions, information, and entertainment.  Organizations in the sports industry are always on their toes to always meet the demands of fans. Therefore, social streaming of live sports on all social media platforms comes to play.
This enables them to build their fan base and generate revenues. FIFA, for example, has various social media platforms to increase their reach to all regions. This, however, serves as a feedback medium.
It is no doubt that digital transformation in sports has an impact on performance, especially through data.  The English Football Association, for instance, explained how they used data to prepare Jordan Pickford for the 2018 FIFA world cup.

Digital Transformation in Health
Around the globe, the health sector has marked a remarkable fit in human development. Digital transformation is a major frontline in healthcare. Therefore, health providers, pharmaceutical companies and others involved in health care delivery are always looking through the best technologies for their service delivery.
One of the expanded technologies is the use of telemedicine for patients in remote areas.  Digital transformation in health prompted the Air Ambulance service, such that patients can access prompt medical attention not minding the location.
With digital transformation in health, patient data is available and accessible across the healthcare system. Patients can also keep in touch with the doctors assigned to them, in order to monitor their recuperating progress.
In conclusion, when we take a look at how effective digital transformation is on all aspects of the economy, we would notice that data is the most essential. All sectors rely greatly on data for better performance. In addition to this, new talents in the technology industry are needed for businesses and establishments to stay in the race.