Choosing the right media player is tough – we are simply spoilt for choice. Even when we consider only the top 3 or 4 media servers, we need to consider a lot of aspects. In this post, we are going to cover the top 4 media server software – Plex, Emby, Jellyfin, and Kodi. So, which one to choose?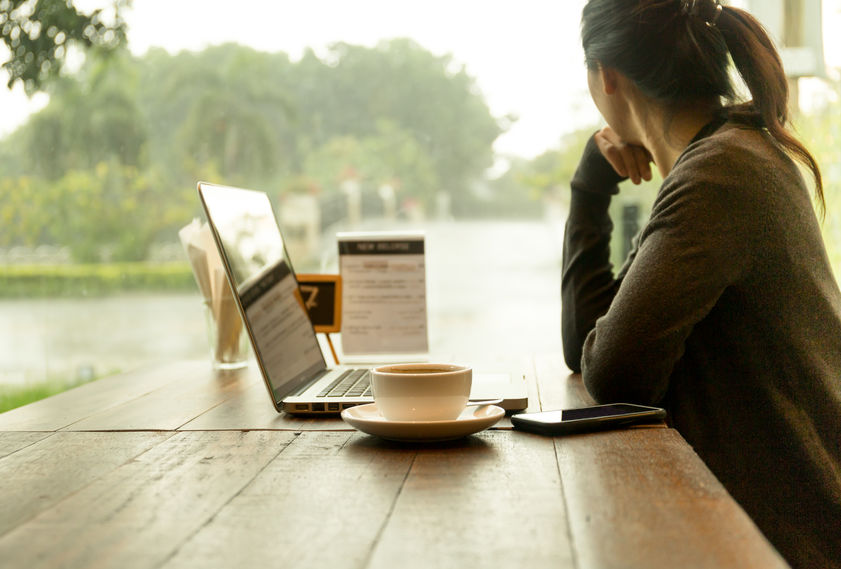 Plex
Pros:
Easy setup and intuitive interface
Fairly platform-independent
Automatic transcoding
Cons:
Many features need a Pro license
When most people talk about media centers, they are knowingly or unknowingly talking about Plex. Arguably the most popular media server software, it gives the users an array of tools to easily sort and manage their media collection. The setup procedure is specifically very simple that makes it suitable for the newbies.
Plex servers are suitable for any kind of hard drive, but they are specifically great for network-attached storage devices (NAS). The UI of the Plex is simply awesome – beautiful and easy to navigate. The interface is equally effective on all platforms. It also stores the metadata and cover art for the media.
Plex can be set up and used on practically any modern platform. The list includes digital media players like Amazon Fire TV, Chromecast, Apple TV, Nvidia Android TV, mobile platforms like Android and iOS, and gaming consoles like Xbox and PlayStation. As you can see the value of Plex lies in how universal it is and how many different platforms it supports. Plex can automatically transcode on the fly and adjust its performance based on the available bandwidth which is a very useful feature. It helps tremendously when the available bandwidth is not the best or the router is not the greatest.
Another great thing about Plex is that most of its features are mostly free. It means you can get a taste of Plex without burning a hole in your pocket. But if you want to experience some of the advanced and even nicer features you need to get a Plex Pro license. One of the goodies that you get with the Plex Pro Pass is the cloud storage system. This is important in case you have a very big library, or you want to access said library even when you are away from your central device.
The pricing starts from $5 per month(Plex Pass). You can also opt for a $40 per month plan with more features or go for a lifetime subscription that costs $120. Each of the plans lets you add as many devices as possible. However, if you go for Standard Plex, you need to pay a price of $5 per device.
The setup procedure is fairly simple and straightforward. Simply download the appropriate application on the corresponding device (which can be as mentioned earlier a TV, mobile, or a PC to name a few), and simply go through their simple installation process. Plex comes with built-in remote access, which means you don't need to manually set it up or do the port forwarding task. Putting all these pieces together, Plex is both incredibly powerful and effective. Plex keeps showing why it has been the first choice of millions of viewers around the globe.
Many new users think that Plex is illegal. Well, technically, it is not. It is completely legal to download and use Plex. However, just like any other software, Plex can be used for illegal purposes. If you are not sure that your actions are legal or not, it is better to stick to streaming content that you own.
To summarize what Plex can do, read below:
Plex is one of the most popular media server software.
It is easy to use and intuitive
IT can be used with a variety of devices including the likes of Apple TV, Chromecast, Amazon Fire, and so on.
Works great with NAS.
Great user-interface
Plex has the ability to transcode on the fly while matching performance based on the device and the network.
Plex free provides great access to features. If you need more features, you can try out Plex Pro.
Plex is not illegal. However, it can be used illegally. To ensure that you do not do illegal things with it, only run the content through it that you legally own.
VPN works great with Plex.
Emby
Pros:
Apps available for various platform
Great account management features
Hardware-accelerated transcoding
Cons:
Many features require a paid license
Put together the best things of Plex and Kodi and what you get is Emby. Emby borrows the polished, easy-to-use interface of Plex and blends it with Kodi's open-source implementation to create a unique media server. Emby is a relatively newer media server software that is known for delivering a highly customizable media center and a premium experience.
Emby initially started as an open-source project. But back in 2017-18, the project moved towards being a closed source.
The installation procedure is fairly simple. Upon starting the Emby server, you are greeted with the web dashboard. You can configure all the useful settings and menus for the server. These help in not only sorting your library and keeping everything handy but also in doing the transcoding more easily. Another handy feature is the user profile authorization. Not every media is suitable for everyone – you might want to keep certain content out of the reach of the children and underaged. You might want to set up different user profiles with different access levels.
Numerous other features make Emby a popular choice among enthusiasts. If you get access to the premiere license you would be able to take advantage of many additional functionalities. Cloud and media synchronization, for example, is one of these features. Cover configurator and backup functionalities also fall in the same category. But having to pay for these features certainly reduces usability.
Just like Plex, Emby also offers a premium version. You can get the Emby Premier for $4.88 per month. If you like Emby and want the most out of the solution, then the PRO version is worth the price.
Emby is also not illegal. All you need to be careful about is only play content that you already own.
In terms of features, Plex wins over Emby. Plex has more features and add-ons for better customization. However, that doesn't mean that Emby is bad. It has a lot to offer and at the rate, it is improving, it can surely match what's Plex has to offer.
To summarize what Emby has to offer, read below:
Emby is a great alternative to Plex.
It borrows heavily from the Plex user interface and  Kodi features.
It started as an open-source project, but now is managed as closed-source
Just like Plex, it can also do encoding on the fly.
It offers user profile authorization to ensure that you can block inappropriate content from children or other members of the family.
Premium licenses give access to more features.
Emby is not illegal.
Jellyfin
Pros:
Tons of customization options
Completely free (and open-source, if that matters)
Easy setup process
Cons:
Missing many features currently
Jellyfin is an open-source media server software, just like Kodi, which is another principal competitor of Plex. Historically speaking, Jellyfin is the open-source fork of the Emby project. As specified, Emby is mainly open-source with some closed-source components. When Emby decided to transit into this quasi-open license, Jellyfin emerged as the full open-source counterpart of Emby.
Jellyfin is available for almost all the major platforms including Windows, all the major Linux distros, and Mac. The installation process is slightly longer than some of the others, but it is fairly straightforward. Once the software is installed and successfully set up, you will be eventually taken to the homepage of the media server. Jellyfin is fairly new and this makes the support for various servers a bit shallow. It also does not support many Network-attached storages or gaming consoles.
Jellyfin allows you to modify the underlying CSS to give it the look that you want. This gives you additional control over the colors, layout, and widget size. The great thing is that this CSS modification works on both the web client and the Android application. Various useful resources are available freely on their homepage to facilitate these changes.
There are certain shortcomings of Jellyfin that make it somewhat incomplete at its current state. It does not support features like remote or local streaming, or hardware-accelerated transcoding. You also do not get a cloud synching facility out-of-the-box, unlike Emby. Putting everything together, Jellyfin is probably not the best media server for you if you want something that simply WORKS. That being said, Jellyfin is best for you if you prefer having control over the application. Jellyfin indeed gives you a lot of customization options. Moreover, it's open-source and completely free. So that's a win-win situation.
So, how Jellyfin compares to Plex or Emby? Is it worth your time? Well, for beginners, it is! Jellyfin is open-source which means that you do not need to pay for it. It supports DLNA which is more than enough to support media. Plex is obviously better than Jellyfin, but with time we can see Jellyfin improve in what it has to offer.
Let's recap what Jellyfin has to offer:
The open-source solution, available free of cost.
It is a Plex fork.
It is available on all major platforms.
Offers modification via CSS
Kodi
Pros:
Fairly platform-independent
Supports even non-standard platforms like Raspberry Pi
Supports a wide array of external plugins
Cons:
The user interface is not the best
Kodi is one of the most popular and well-known media centers among media lovers. It is anything but new – its history can be traced back even as far as the days of the home theatre PCs. It's not the most user-friendly and intuitive media software though – you would often find yourself scratching your head in despair and wonder (even more so if you are a complete newbie).
The best thing about Kodi is that it supports a lot of add-ons and plugins. These add-ons make it much preferable to the others. These plugins come in handy in case you want to host additional content that is not available through popular streaming services like Netflix or Hulu. But if you insist on streaming them, you would pretty easily find unofficial plugins. There is an abundance of plugins available for the popular streaming services – the list includes Spotify, Netflix, YouTube, and many others.
Kodi is surprisingly easy to install. You can easily set it up in any of your Windows, Linux, Mac, Android, or iOS supported devices. That being said, if you want to install it on any other unofficial platform, you need to take the slightly hacky route. As said, there are plenty of unofficial plugins available for you to be used. But no worries, the Kodi-Wiki is there to help in situations exactly like these.
The UI is not the best for using on your PC. It is evident that the root of this open-source media center lies in console systems. Being one of the major Plex alternatives, it was originally published in 2004 as 'Xbox Media Center' (XBMC) as a lightweight media player for the Microsoft Xbox. Later in 2014, they decided to make it open-source and renamed it Kodi that we know.
Kodi is designed to deliver everything that a user might ask from a good media player. You can easily sort and organize all your media the way you want. Another neat feature of Kodi is its ability to retrieve metadata of your media automatically from the internet. But the biggest strength of Kodi is its ability to be fairly platform-independent. As mentioned earlier, you can easily set up Kodi on your device pretty easily even if you happen to use a non-standard platform.
So, what Kodi has to offer? Let's summarize below:
Kodi offers a great alternative to Plex, Emby, and Jellyfin
It doesn't offer an intuitive user interface
Supports tons of plugins
Supports major operating system
Offers metadata information
It is platform-independent
How to Use Plex with Kodi
At the moment, Plex and Kodi are popular media players. However, each app offers users unique features and experiences. In most cases, these media players are used separately. Yet, some individuals like the idea of using these platforms simultaneously. Although it may seem complicated, there is a way to use Plex with Kodi seamlessly. As such, you can play content by accessing Kodi's media library.
For you to use Plex with Kodi, you must install on Kodi the Plex add-on. This tool lets you browse through Kodi's media files. It also gives you the necessary permissions you require to play content from Plex on Kodi. After installing the add-on, it will prompt you to sign into a Plex account for it to synchronize. After signing in to your account, you will automatically have access to the Kodi library, plugins, skins, customized options, and other advanced features.
Although connecting the two media players is easy, operating Kodi from Plex can feel technical. As such, you will have to configure network configuration for the two players to communicate. Furthermore, transcoding is not straightforward as it requires a few more steps to configure. Despite this initial challenge, the configuration works well once you set it up.
Using Kodi with Plex Media Server
Connecting Plex to Kodi is relatively easy to do. However, using Kodi with a Plex media server is not straightforward. As such, doing this is challenging and not recommended. The simple reason why most experts discourage this arrangement is that Kodi's design is not suitable for connection with a server. Therefore, insisting on configuring it this way may lead to performance issues.
As for Plex, this tool stands as a comprehensive media player solution. In particular, it let you stream files directly from different devices globally. As such, Plex has a good system for organizing its media library. It is also accessible from the Plex app, mobile applications, smart TVs, web interfaces, and more. Furthermore, using Plex independent of Kodi gives you remote access, media transcoding, and more, which are not available on Kodi.
If you opt to use Plex directly, you will have to do the following. Firstly, you must download and install the server software on your PC. After installation, you can go ahead and set up as many user accounts as you want to. Finally, you can add media files, configure server settings, and customize the features as desired. From this stage, you should be able to access the media library using other devices as long as you install the Plex app. In addition, you have the opportunity to stream what you want to, which is great. Therefore, Plex actually works better without integration with Kodi.
What is Better than Kodi
Many people consider Kodi their go-to media player. The reason for this popularity is due to features. Nonetheless, there exist several top-notch alternatives, which are Jellyfin, Plex, and Emby. Any of these tools can be considered a worry alternative to Kodi.
In general, Plex offers users remote access and automatic transcoding. Also, this player's media library is efficiently organized and accessible via other multiple devices. For this reason and more, this player is ideal for commercial and personal use.
Emby is similar to Plex but more customizable. As such, it lets you access files and customize features easily. Beyond these, Emby offers the user access to advanced options that include DVT functionality and live streaming.
If you are looking for an open-source media player, Jellyfin should be your go-to option. Although this player is similar to Emby and Plex, it offers better security and privacy features for users.
Conclusion
So, which one should you choose? Well, as it stands there is no clear winner right now. It ultimately depends on which aspect matters to you the most. For example, if you want something that you expect to get the job done without having to brainstorm for hours, Plex is certainly your thing. But Jellyfin or Emby, on the other hand, gives you the control that Plex can not. Then again, neither Emby nor Jellyfin can come even close to the smooth and sleek-looking UI of Plex.
Another concern is licensing fees. Being an open-source project, Jellyfin is the cheapest (free!). So if money is your biggest concern it surely makes your bucket list.