Adopting reforms and changes in technology—like the cloud—can usually seem like a leap of faith. For most companies acknowledging cloud migration, the move is full of hope and potential. Scalability, adaptability, security, cost-effectiveness, enhanced performance, and much more. With that in mind, this article is all about some of the best examples of big companies that migrated their data to the cloud. By migrating to the cloud, companies improve their IT infrastructure as per the best practices and defend their applications from attackers.
Let's take a look at it in more detail.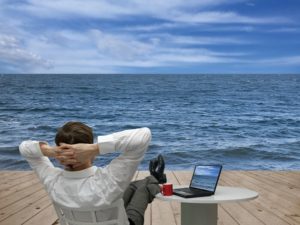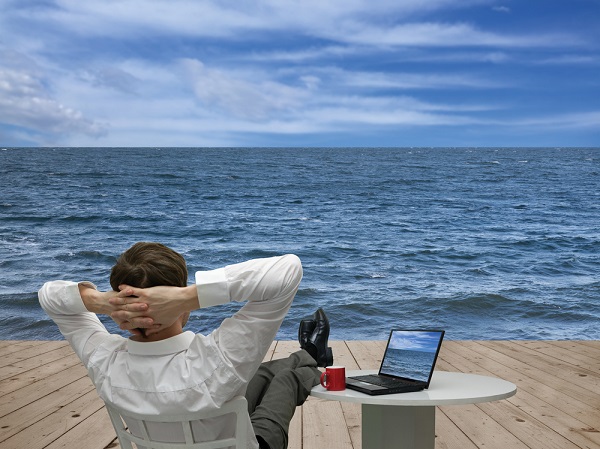 Shopify
Shopify gives an exclusive e-commerce software platform upon which companies can develop and manage online stores and retail point-of-sale (POS) systems. Shopify ached to assure they were utilizing the most suitable tools to maintain the growth required to meet rising client demand. Though they'd invariably been a cloud-based company, creating and managing their e-commerce cloud with their private data centers, they tried to profit on the container-based cloud advantages of stable infrastructure to give more solid support to their clients. Particularly, they wanted to secure anticipated, proper builds and deployments. This is the reason why they selected Google cloud.
By creating their cloud with Google, developing a "Shop Mover" database migration tool, and using Docker and Kubernetes, Shopify has effectively transformed its data center to more reliable support clients' online shops, satisfying all their goals. For Shopify clients, the frequently scalable, flexible applications mean enhanced flexibility, security, and version administration.

Netflix
Netflix is the world's preeminent internet video network. It has more than 200 million clients. Netflix utilizes Amazon AWS cloud for almost all its computing and storage requirements, such as databases, suggestion engines, video loading, and more. Numerous functions that are in total control are more than 100,000 server instances on AWS. AWS gives Netflix services like computing, warehouse, and support that enable the business to scale instantly, run securely, and reach capacity requirements anywhere.
Furthermore, Netflix, a leading content generator, has adopted AWS cloud to develop a studio in the cloud. This virtual studio allows Netflix to hire top creative talent, no matter the place, and Netflix craftsmen and co-workers have the liberty to collude without technological or geological limitations.

Dropbox
In 2018, Dropbox recognized a requirement to migrate its data from its on-premises. Being accountable for the strength of the data collected, Dropbox had to be traditional with what tools it could try with. The clusters contained petabytes of logical data such as server logs, instrumentation, and metadata correlated to Dropbox's more than 600 million global consumers. To favorably and effectively innovate and enhance client action, the organization switched to Amazon Web Services (AWS).
Dropbox takes benefit of Amazon S3 to complete pain-free backups of more immature versions of things saved in Amazon S3, allowing Dropbox to collect from unintended user activities. It also combines security against software errors that can damage data at the more profound levels of the stack. Dropbox is created with several layers of security, including reliable data alteration, encryption, network settings, and application- and user-level restrictions that are shared over a scalable, reliable foundation. The company utilizes more than 10,000 physical servers to maintain user content with Amazon Web Services. User metadata is saved in the firm's data centers, while the real files stay on Amazon's S3 storage setting. Dropbox also utilizes Amazon EC2 to support the data centers to swiftly communicate with its cloud storage.

Spotify
Spotify is a popular brand for music and podcasts, giving clients content they need to listen to and professionals new means to connect with followers and contributors. Spotify uses google cloud infrastructure and tools to explore insights, develop services, and perform at scale.
One of the first jobs Google and Spotify arranged was to develop a small migration unit of Spotify technicians and Googlers and developed an active visualization of the whole migration environment so that designers could self-serve to observe the development of the project. Spotify also uses Google's networking settings like Direct Peering, Cloud VPN, and Cloud Router in order to swiftly transport petabytes of data within the two groups.

Slack
Slack is a collaboration tool. Slack channels are actually group communications and can be arranged by person, organization, subject, etc. to assure that everyone is on the same page. The cloud SaaS company even highlights video calling and PDF file sharing and combines other cloud partnerships like DropBox and Salesforce. Slack uses the Amazon AWS cloud service.
Using AWS has benefited Slack to reach an extraordinary growth percentage and a multibillion-dollar estimate with a platform that promotes speed of adaptation and responsiveness, security, and safety features to guarantee the confidentiality of client data. With conventional IT, it would take months to battle with hardware lead events to combine more space. Using AWS, Slack can study user metrics monthly or daily and respond with new functions in 30 seconds.

Zoom
Zoom uses Amazon Web Services and Microsoft Azure for different computing requirements. Zoom has adopted the AWS cloud for back-office business while managing its own servers for real-time business. Zoom has migrated a great deal of real-time video-conferencing exchange to AWS in the last two years and has also installed a more inferior amount of space on the Oracle Cloud.
Zoom also chose Oracle Cloud Infrastructure for its improvements in production, scalability, security, and excellent cloud security. Oracle's major application of off-box system virtualization eliminates the "hypervisor tax" in the clouds. Zoom uses various Oracle cloud services to efficiently manage its services.