This article explores the benefits of IoT and in what key areas, it is transforming the retail industry. You might have come across the term IoT, it means "The Internet of Things".  Kevin Ashton coined the term in a presentation to Proctor & Gamble in 1999. Then the co-founder of MIT's Auto-ID Lab used this term to refer to a system of interconnected computers, mechanical devices, and digital machines that are able to communicate with each, which are provided with unique identifiers (UIDs) and are able to transfer data automatically.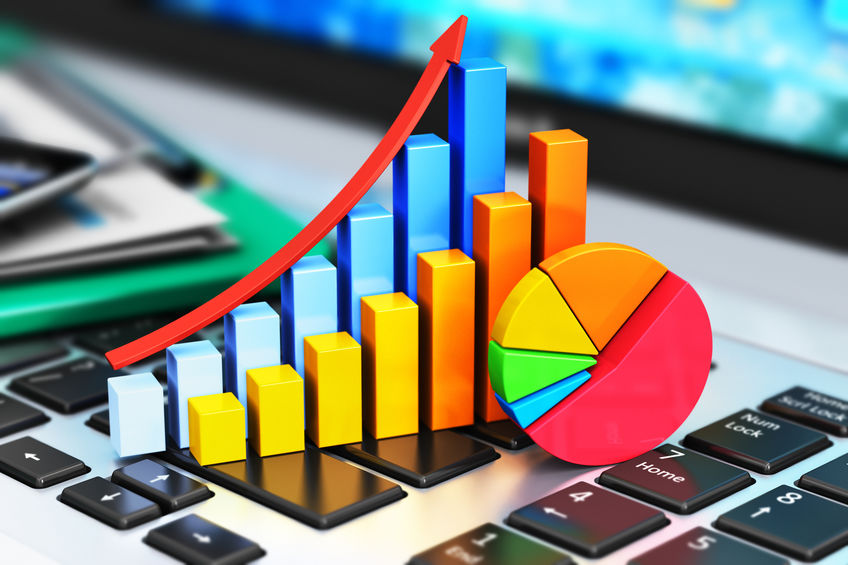 Surrounding as today are IoT devices. For instance, the smartwatches found on our bodies. However, our homes also house IoT devices too. This includes the Alexa and smart home devices to even smart fridges in the kitchen. These devices are useful for a comfortable lifestyle at home but they also mean a lot for industries. Expect the retail industry to utilize IoT as a driving force in the next decade.
In fact, the effects of IoT are readily being felt. Already has had an immense impact on jobs. These IoT solutions include beacons, automated checkouts, and even robots. Currently, they have been introduced in most advanced countries. (McKinsey)
To summarize, IoT will drastically transform the retail industry in the next decade. More retail companies are looking to integrate this disruptive technology into existing systems.  Enhanced processes and reduce operational costs are the key benefits. Forbes Insights conducted a survey of 502 retail executives in 2017. Within the report, 64% of them believed that IoT is important to their current business. However, over 90% believed it will be beneficial to the future of their business in key areas:
Automated Services
Automated services have seen the most advancements in the aviation industry. There are now airports where you can just scan your passport or visa via machine. These are useful to skip the long queues at immigration checking counters. London airports now have automated self-check-in counters where the travelers place their luggage and interact with machines.  Estimates of this new baggage system say the luggage is ready for aircraft loading approximately six minutes after check-in. Due entirely to a fully automated process.
In the retail industry, this benefit has been applied to checkout counters. One of the visible effects of this is that there are shorter queues in shops and supermarkets that have the technology.  Since one attendant can manage up to six checkout lanes, there will be reduced labor costs. The size of the self-checkout machine also takes less space than the manned cashier. However, there are still challenges:
these automated checkout counters are not accessible for everyone
there are issues with shoplifting noise pollution
reliability
Despite the challenges, it is estimated that in 2019, there will be 325,000 units of these automated checkout counters worldwide.

Beacons
Think of a Beacon as a proximity alert message with the purpose of giving helpful information. Apple made the iBeacon based on Bluetooth low energy sensing technology that had the ability to broadcast data within a particular space. It could determine the location of other devices, track customers, and trigger location-based actions. This included asking the customer to check in on Facebook or join the Wifi network or any other push notification.
For instance, It is not unusual to get these notifications when we are in malls. Shops using beacons included Macy's, Alex and Ani, Lord & Taylor, and Sephora. They offer customers discounts and promotions digitally.  Swirl, a beacon company, surveyed customers at different retailers. It found out that 60 percent of shoppers open and engage with beacon-triggered content. While 73 percent of shoppers surveyed said that beacon-triggered content and offers increased their likelihood to purchase during their store visit.

Supply Chain Management
Statista projects that IoT can amount to a staggering 75.44 billion dollars worldwide by 2025. This is especially true since we are near the advent of 5G technology. Furthermore, 5G would let these devices be connected at super speeds. This will allow the transfer of large quantities of data between these devices. One of the key aspects of this is reducing costs in the supply chain while gaining more insights. Deloitte establishes this fact. A report shows that retailers who utilized IoT in their logistics process had a 74% increase in their annual revenue.
Moreover, important areas such as innovation, efficiency, and differentiation will be changed with IoT integrated into the supply chain as:
Innovative solutions with IoT include integrating customers and the supply chain in a functioning ecosystem. This creates new value in the supply chain.
IoT increases efficiency by bringing to light information that was previously unavailable. For example, radio frequency identification tags and networked readers. These give operators real-time access to information on the flow of materials.
After all, these together help differentiation since IoT enhanced supply chains provide rapid feedback. This drives business strategy and creates a value loop that stretches through the supply chain.
Robots in Retail
Robots in the retail industry might sound a bit too futuristic but they exist today.  Lowe introduced the LoweBot in 2016, a multipurpose robot. It helps shoppers find what they need in the store. It also assisted Lowe's workers in keeping inventory records.
Walmart and Bossa Nova Robotics launched a robot to find empty shelf spaces within Walmart shops. It then alerts workers to fill up the shelves. Giant Food Stores also has a robot called Marty. Marty is multifunctional. It can find grocery floor hazards like broken glass and it can caution shoppers of this hazard. Furthermore, it can also showcase items customers might want to buy, locate out-of-stock products, and check prices throughout stores.
In Japan, Softbank Mobile Stores launched a humanoid robot, Pepper. Pepper can be fun as it can play music, light up, dance, and take selfies. However, it can also give directions, answer questions, chat, and interact with customers and with passers-by. SoftBank has plans of selling Pepper all over the world. As seen with Pepper and the LoweBot robots can offer customer services. Additionally, robots can also help with store management as well as inventory management.