We currently live in a world where document management, legal documents, and paperwork such as contracts have gone through digital transformation. Millennials have grown in a digital world and in the present and near future, they would make up the majority of those renting and letting houses and apartments.
It comes as no surprise that the digital universe which is growing 40% each year will affect the housing market in different ways. This has already begun with information on websites, online realtors and it is extending to the online tenancy agreement.
What is an Online Tenancy Agreement?
A tenancy agreement is a contract between an individual and their landlord. It may be written or oral. The reason for a tenancy agreement is that it offers certain rights to both the future tenant and the landlord. In practice, it asserts the right of the tenant to occupy the accommodation and the right of the landlord to receive rent for letting the accommodation.
One of the newest ways for both tenants and landlords to fulfill this contract is to sign this online. An electronic lease agreement prevents time-wasting and can be signed at any place and at any time. Modern technology enables both the tenant, the landlord, and other parties to put their signature on the document. Which annuls the need for the solicitor, future tenant, and landlord to meet in person.
An online tenancy agreement is based on the same principle; the only key difference is that it is online. Tenant agreements have several different names such as Assured Shorthold Tenancy, Short Assured Tenancy, Letting Contract, and a Residential Tenancy Agreement.
These differ based on factors such as the leasing period. For example, Assured Shorthold Tenancy agreements are typically arranged for six months but this can be extended for longer periods. This allows the tenant to stay in the property for the initial fixed period or the agreed-upon time period.
In the UK, Assured Shorthold tenancy gives the landlord the right to possession after the initial six-month period with regard to the Housing Act 1988. The Housing Act 1988 defines several main criteria for an Assured Shorthold Tenancy such as the requirements that the tenant is an individual, that the property must be the tenant's principal home and that must be let as separate accommodation.
Traditional housing tenancy agreements are forthright and the chances of being duped are slim. People have a lot of concerns about online tenancy agreements. Such as their legal strength and validity.
Nonetheless, if you make an online search for assured shorthold tenancy template, assured tenancy agreement template, basic tenancy agreement template free online tenancy agreement, or free tenancy agreement pdf, you are bound to find millions of results.

What are the Key Concerns for Online Tenancy Agreements?
One major concern about the online tenancy agreement is legality. Electronic signatures and transmissions are 100 percent safe. A contract or agreement no longer has to be signed in ink to be law binding.
This is according to the U.S. Electronic Signature in Global and National Commerce Act of 2000 (ESIGN), the Uniform Electronic Transactions Act (UETA), and the European Union eIDAS (EU No.910/2014).
These documents are usually foolproof and have features such as authentication of signatures, signature affixation, reliable transaction history, and checking the authenticity of the contract.

What are the Benefits for Landlords or Tenants?
Besides being an environmentally friendly option, an online tenancy agreement allows Landlords to write up their own contracts on their own terms, cutting out the middleman. This may bring different advantages such as flexibility, professionalism, and convenience.
Flexibility enables the landlord and tenant to easily make changes to the online agreement when first drawing up the contract, or when renewing the said contract. This also brings convenience to future tenants since there are fewer meetings between the parties involved.
For a landlord with multiple properties, it enables them to easily manage all of these properties digitally without the need for a multitude of paperwork.
It is easy to search online for free tenancy agreement template word, free tenancy agreement form, copy of tenancy agreement or sample of a tenancy agreement form and copy those documents but sometimes a template might not be enough. Sometimes advice from a professional such as a lawyer or realtor might be needed.

How to Create a Tenancy Agreement?
As with anything, planning and research are the most important aspects. Remember to research local housing laws and regulations to ensure that your contract will follow them to the letter. Remember that you may need to display additional statutory information or disclaimers for an online document.
You can choose to build the lease form from a paper lease agreement form or from a template found online. It is easy to create a rental agreement online with third-party services. This way you can optimize the information and create fields for the tenant to fill in.
If this is done efficiently with all the needed details clearly laid out, it would make it impossible to have misspelled words or mistakes such as incorrect details within the online contract.
Standard tenancy contracts should include the following:
Name(s) and contacts of landlord and tenant(s)
Address of the property
Date of the tenancy agreement
Date tenancy commencement
Whether the tenant is under the age of 18
Amount of bond charged (if any)
Rent amount and payment frequency
Rent payment method
Any fees to be paid
List of any components provided by the landlord
The type of tenancy and date it's expected to end
A separately signed insulation statement and healthy home statement.
Insurance statement
It is essential to thoroughly look through this chosen method of the agreement before issuing a signature, every piece of information on the document is essential to consider so as to know what and what agreements you have agreed to as it is a legally binding contract. Raise concern and seek advice on incomprehensible aspects.
A couple of things to look for in these agreements are:
Signature authentication
Signature affixation
Contract authenticity
Comprehensive transaction history
Easy download
Rent amount and who is liable to make payment
Lease Termination
This should include information on a lease termination procedure; prior notice duration, cleaning responsibilities, and a stated duration of when your security deposit will be reimbursed
Agreed repairs to be done by the landlord before and after moving in:
Make sure to thoroughly check the property for pre-existing damages and that it meets your satisfaction before signing any contracts. Possibly document all damage and report them before any advancement so as to not be charged for them later. Request for a list of all components of the property and make sure each of them is in working order, if not demand they be repaired and add each component state to your documentation.
Tenant Obligations
These should include the dos and don'ts within your tenancy. An example is if you can accommodate a roommate. Some landlords do not allow for it and it is advisable to know this prior to sign any agreement. Other examples of such obligations are smoking, pets, sub-letting, and decorations. And make sure to check what penalties of contract agreement breach will be attracted
Start and end of tenancy
It is important to note the start and end of your tenancy give you adequate time to structure your lease.

How to Sign an Online Tenancy Agreement with Zapier?
In this tutorial, we will show you how to Sign Online Tenancy Agreement using PDF.co and Zapier. Here's the step-by-step plan you can follow:
To follow along, you use the lease sample document below. Go to further steps to fill and sign a lease online.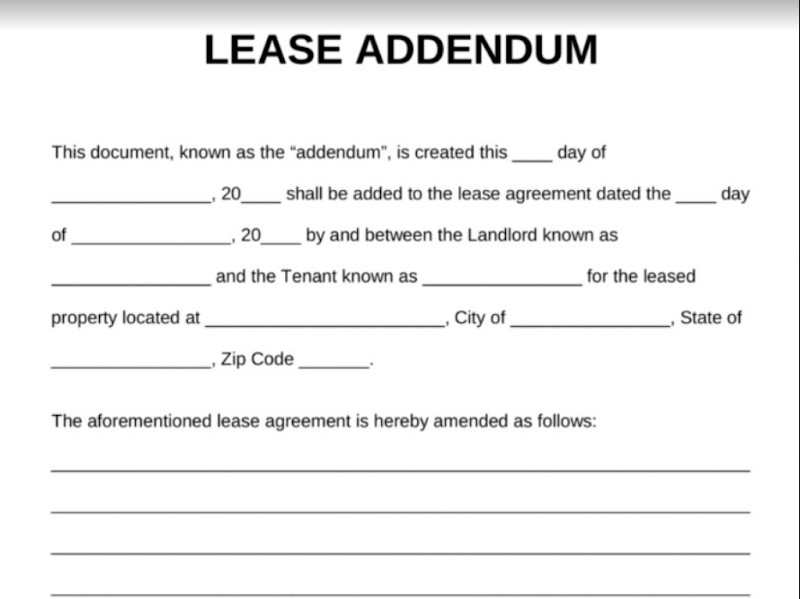 Step 1: Make a Zap
First, let's click on the Make a Zap button to create a zap.

Step 2: Select PDF.co App
Next, select the PDF.co app for the App Event.
Step 3: PDF Filler
In this step, choose the PDF Filler. This function will allow us to add our signature to the Tenancy Agreement.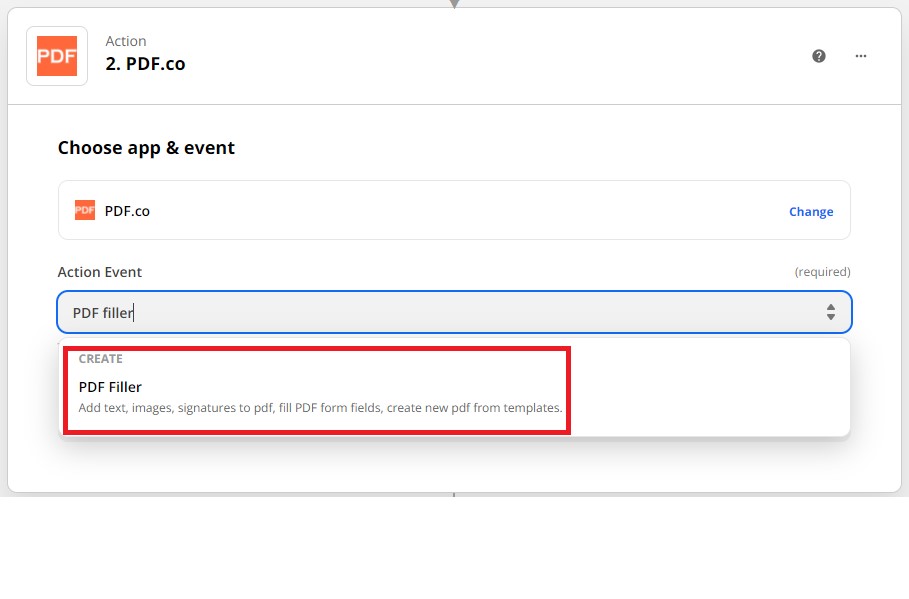 Step 4: PDF.co Connection
Now, let's connect our PDF.co account to perform the Zap.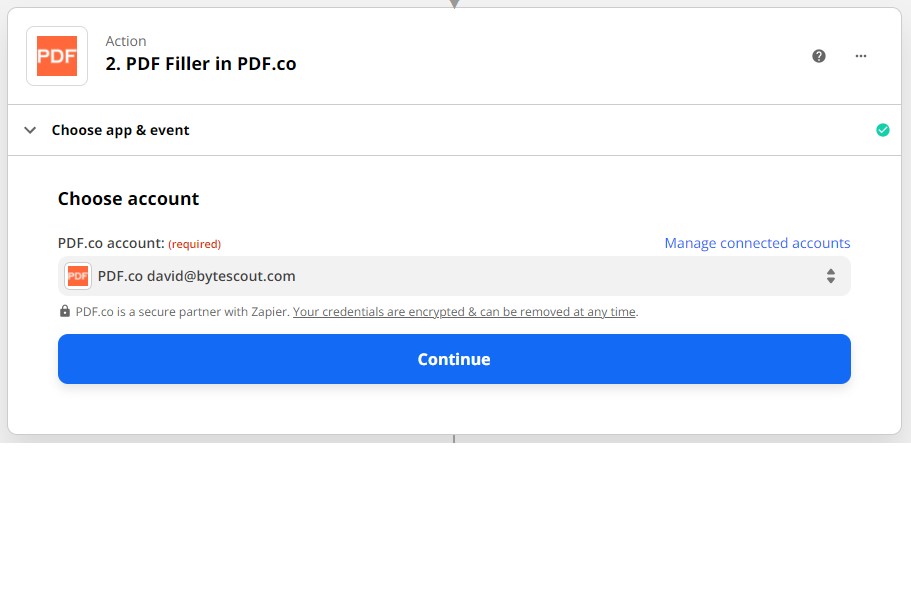 Step 5: Set up the Action
In the Source PDF field, Input the URL of the PDF document and link for PDF.co files.
For the Images field, type in the x and y coordinates, page number, and signature link. The coordinates refer to the area in the PDF where you want to add the signature. We have a PDF viewer tool that can help you get the coordinates easily. You can access it here.
Note: You can use our Make a Signature tool to draw your signature. You can download it as PNG or use the Data URL as your signature link.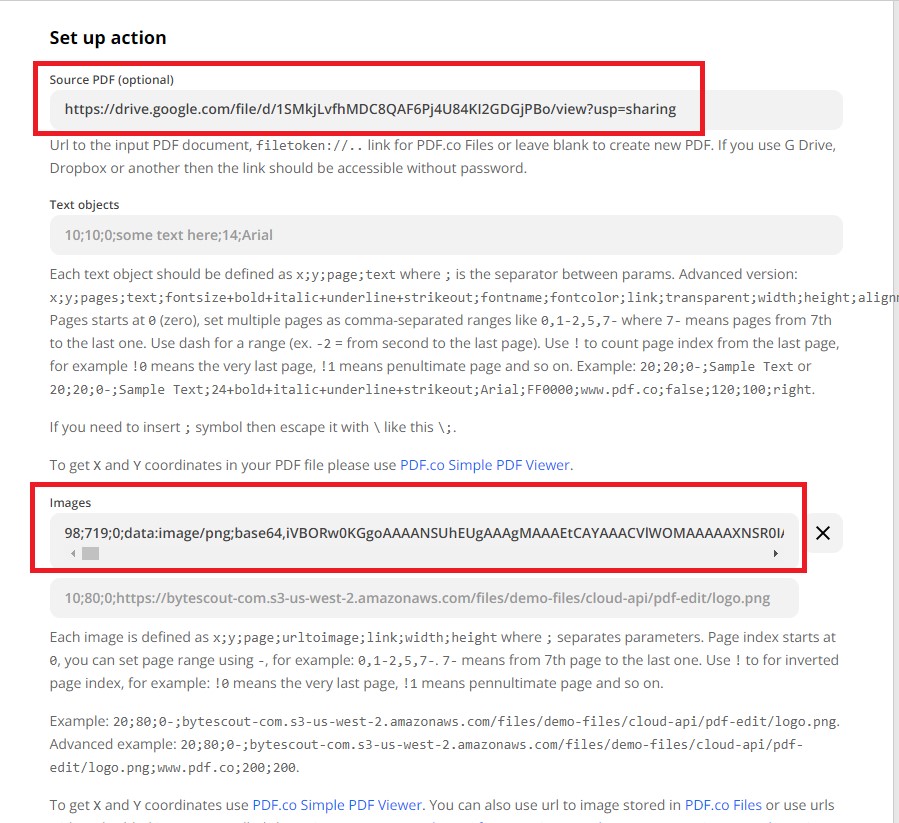 Step 6: Test and Review
Now, we can Test and Review our file to make sure there are no errors.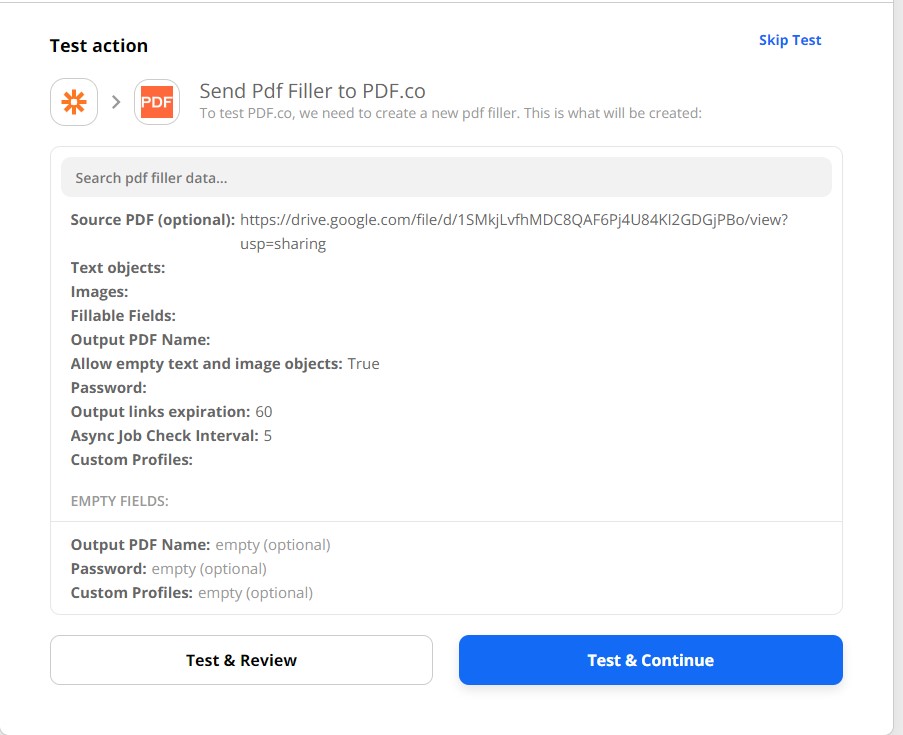 Step 7: Test Result
Excellent! PDF.co processed our request successfully. You can use the PDF.co generated URL to view the result. When everything is set you can then turn this Zap on.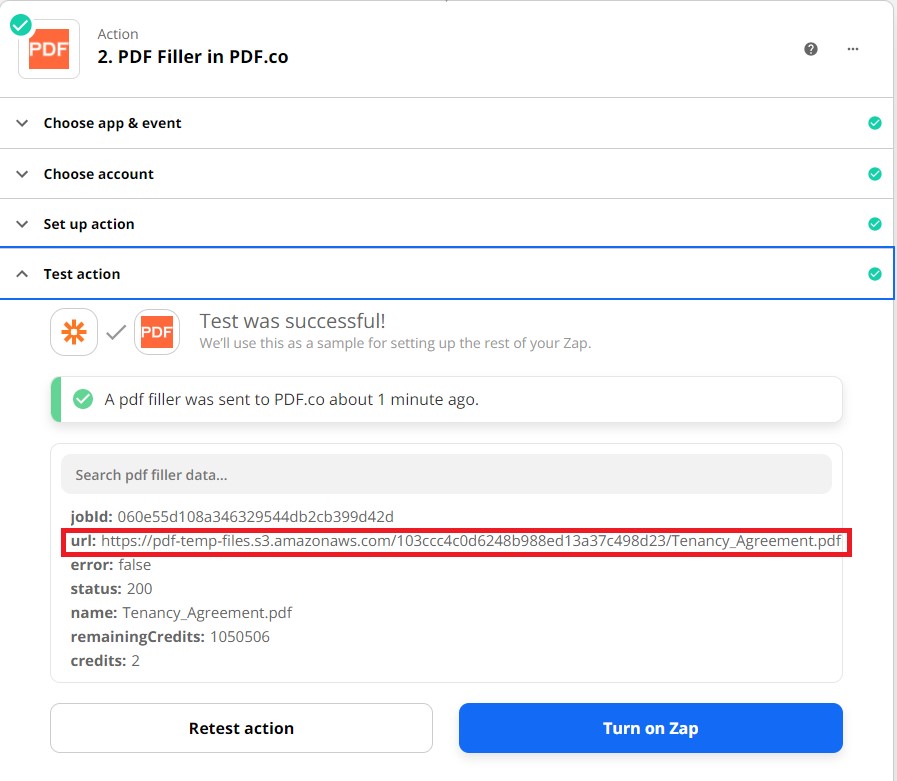 Step 8:Output of Source of File
This is the Output of the Source File that we successfully run.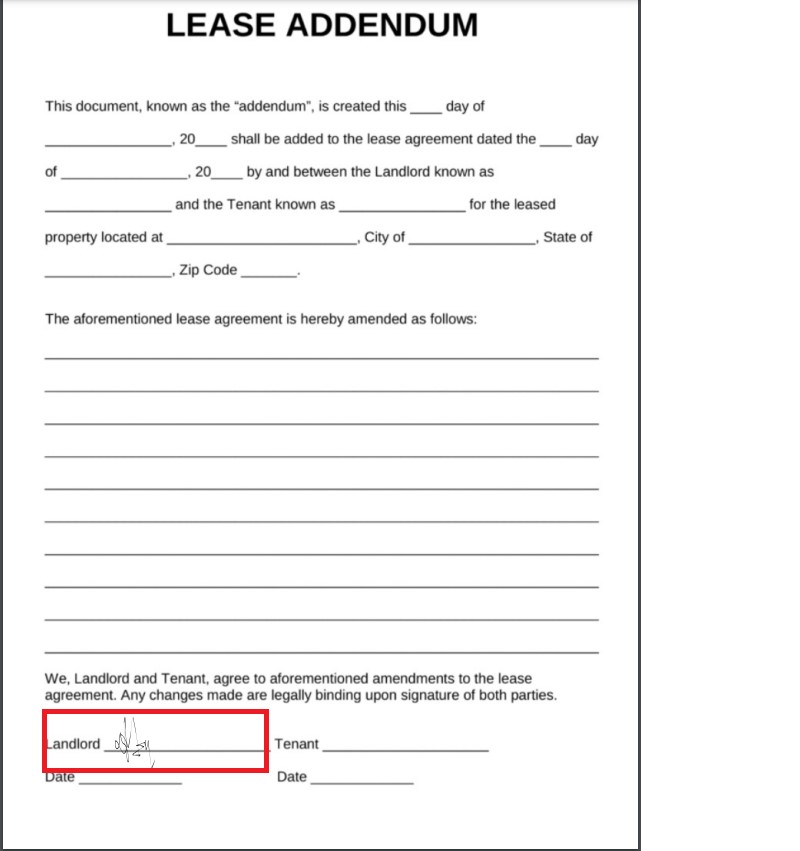 In this tutorial, you learned how to sign an Online Tenancy Agreement using PDF.co and Zapier. You familiarize yourself with the PDF viewers and make signature tools. You also learned how to affix your signature to any type of document using the PDF.co PDF Filler module.
Check the video tutorial
Who Can Create a Tenancy Agreement Online?
As a tenant, you cannot create a tenancy agreement and contact the landlord to sign it. Instead, since the property belongs to the property owner, he is the one to create it and present it to the tenant for signing online.
However, as a tenant, you have the right to contact your lawyer to review it and propose changes. If the changes are agreeable to you and the landlord, then you can sign them.
If your lawyer recommends that you not sign the tenancy agreement, then you should listen. Once you sign the tenancy agreement, then you have to abide by every requirement that is outlined in it.
The only exception is if the tenancy agreement as it's written goes against your rights as a tenant, which governs your jurisdiction.

How Do I Get a Tenancy Agreement Form?
You can get a tenancy agreement template online, and then fill it in according to your tenancy needs. Once you finish editing it, you can share it with your property owner or tenant.
Once they read and agree to the tenancy terms, you can upload it and invite them via email, so that both of you can co-sign it. After signing, you will each get your copies of the signed document.

How Long Should a Tenancy Agreement Valid?
In most jurisdictions, the tenancy agreement is valid for periods ranging from three months to 12 months. After that, the tenant has to sign a new contract, in order to extend their stay in the rented property.
You can use our PDF signing tool to renew your tenancy agreement, using the same steps that you used to sign the initial agreement. If there are changes to be made, you can make them online, before you both co-sign the agreement.

Can I Download a Tenancy Agreement in the UK?
For UK residents, the government provides a model tenancy agreement that you can download, and sign using tools. As with other model documents, you have an option to edit and tailor it to match your property's needs, and requirements.

How to Renew Rent Agreement Online
You can renew a tenant agreement online using our PDF signing tool. To do that, convert your tenancy agreement to a PDF, then upload it to our PDF signing tool, and sign it. Next, you can send your tenant or property owner a link to the online PDF, so that they can log in and sign it too.
Both of you will then receive a copy of the signed document, in your emails.

What Happens After Document Delivery?
After the lease form is completed and signed by all parties, there is a need to have multiple copies, with some of the online e-signature services, the documents can be stored and share via the Cloud. Also, the lease agreement can be saved in PDF versions or even printed out as a hard copy backup.
Collecting the deposit can also be done digitally. It is possible to do so through bank transfers, with PayPal or Stripe payments. The landlord and tenant must agree on what kind of payment method either of them would prefer.
The best method would be one that will easily show proof of payment to the landlord. Some of these options even offer real-time notifications to the landlord.
Property management is not an easy task but online lease agreements are trying to simplify things in an already technically advancing world.