Here's a brand-new tutorial on how to sign a PDF online. We will be using an online tool PDFlite.co to create a digital signature in word or pdf.
First, let me tell you something about digital signatures online, and then we will move to the part where we will see step by step guide on how to create a digital signature in word or pdf.
Digital signatures are a way to sign documents online. In today's online paperless world where we use to share documents on daily basis sometimes, there are documents that need signatures, for example, the most common online document that needs to be signed is a Non-disclosure agreement (NDA), this is where Digital Signatures comes to the rescue.
How to Sign Documents Online
1. Upload or PDF file or image
First, open PDFlite.co Sign PDF Tool.
Open the PDF file or image file you need to sign at this moment by clicking the "Choose file" button.
The file will open instantly, and you can proceed with online signing.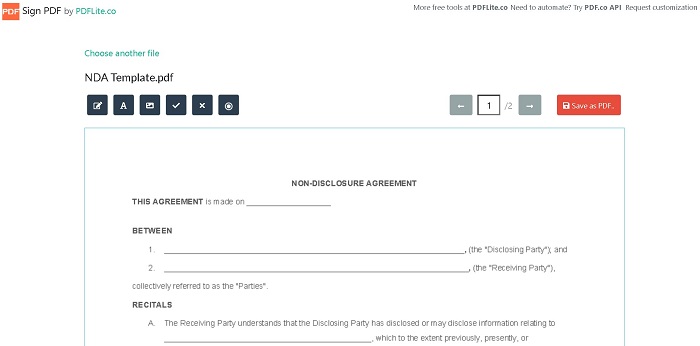 2. Type, Draw or Upload your Signature
Here you have these options available to choose from, accordingly:
Add Signature
Add Text
Add Image
Add Checkmark
Add Crossmark
Add radio button
As we are adding a signature into the opened file in this tutorial we will choose "Add signature".
After this, new mini-window pop-ups and the option tabs you can choose from include:
Saved, Draw, Type, Load From File, and three colors (black, red, blue).
Saved is the tab where you can use an already saved signature, as you are using this for the first time this tab will be empty.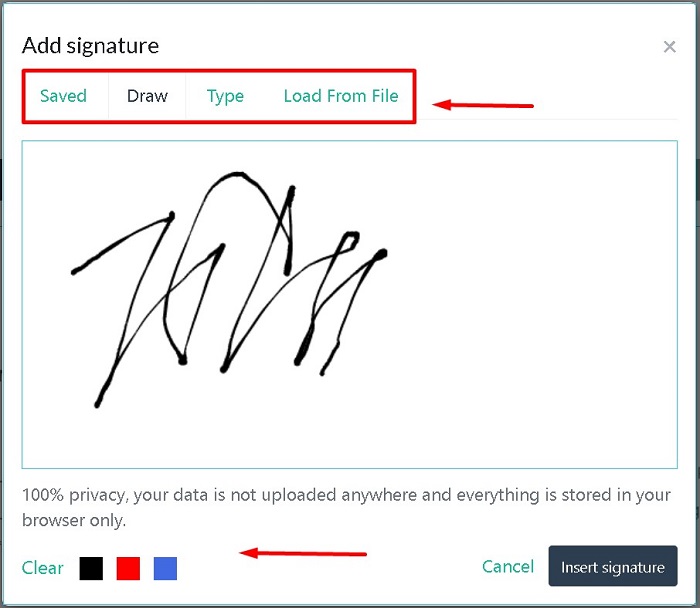 The draw is the tab where you can draw the signature using your mouse cursor, left-click the mouse inside the box and draw your signature.
You can also upload your already saved signature from your files and add that to the opened document.
The last tab is the "Type", where you can type your signature change its size, color, and font.
In this tutorial, we used the "Draw" tab to add the signature.

3. Insert the signature and save your file
After clicking on the "Insert signature" button the signature will be added to the document you can drag the signature change its size and can place it anywhere on the document. The output will be like this.

After adding the signature click on the "Save as PDF" red button to save the document.
Now finally the document is saved. And is shown in the dashboard.
You can download the Final PDF from here and can use it according to your needs.

4. Use your signature any time
Your online signature will be saved in your browser, and you can retrieve it next time you sign any PDF file in this browser. Just click the "Add Signature" button  – and you will see it in Saved.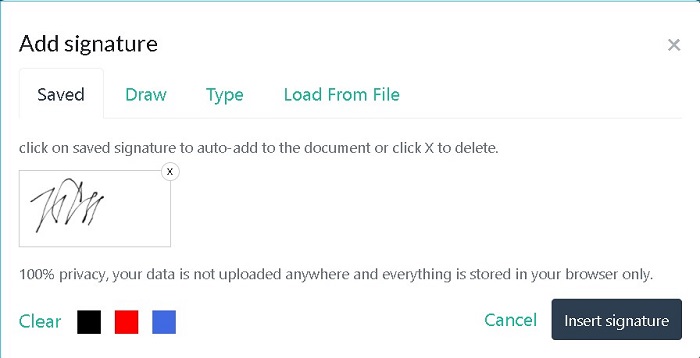 All the files and signatures are safely stored in your browser.