We will show you here the first things you need to know about how to play Roblox with your friends. This online game brings people together in the virtual world to have fun and adventure!
Sign Up for Your Account
Download the Roblox app on your mobile phone and open it. Or use your laptop or desktop computer and open https://www.roblox.com/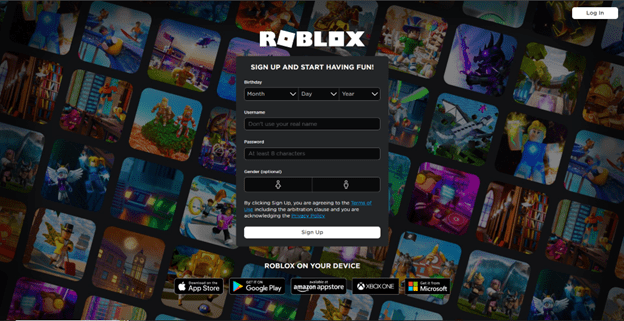 2. You need to select your birthday (*note: if you are under 13, then there will be many restrictions)
3. Type your username (do not use your real name! You can also use Roblox Name Generator to find a unique username)
4. Write a password (at least 8 characters, save this password!)
5. Choose your gender and click sign up.
Now you have a Roblox account!
Note: If you are worried that you may lose your account, make 2nd verification step with an email (check your email box for an email from Roblox).

Customize Your Avatar
Your basic avatar will be as the following:
If you choose the male gender             if you choose the female gender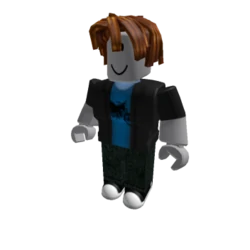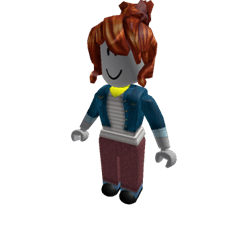 If you don't like your default avatar, you can change it! But you need items for customization. For that, we will go to an avatar shop: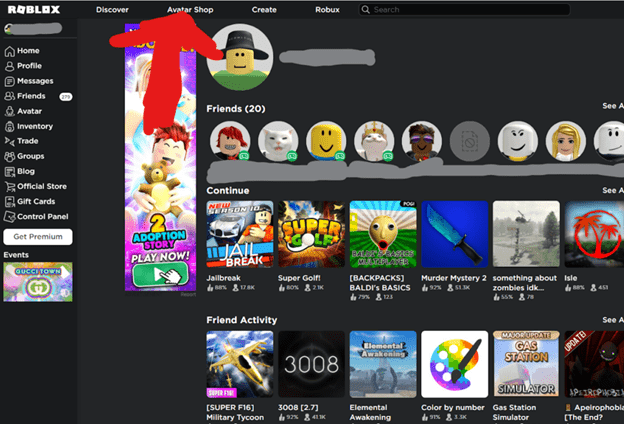 There are many free items, but there are a lot of things you can get for Robux (paid currency in Roblox) too.
For choosing items, go to the home page and then go to the avatar on the left:

Here you can select features for your avatar: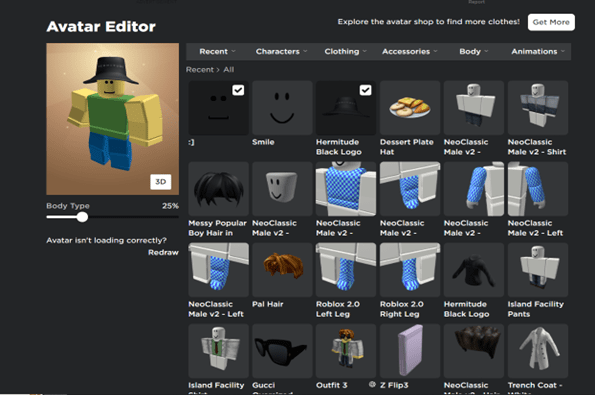 How to Play Roblox with Your Friends
Add your friends
Steps for adding a friend:
Go to the Roblox homepage.
Press search at the top of the page.
Type a friend's username.
When you type a friend's username, select the category "People" and click on it.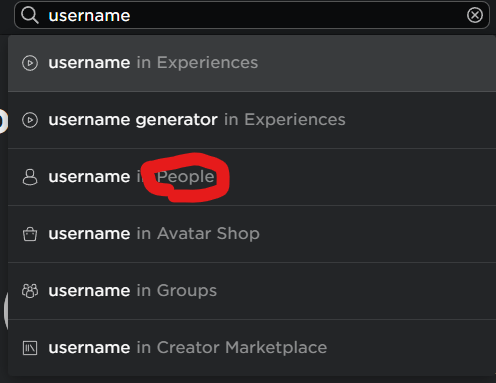 5. Search your friend and click on "Add friend".
6. That's all for people who are adding friends. But now it's your friend's turn.
Steps for the person who has received a friend's request:
Go to the homepage
Press "Friends" on the left:
Click on requests and accept your friend's request.
How to Play Games (So-called Experiences)
At first, you need to choose an experience that you want to play. If you would like to play "experience" for certain topics, you can search this at the top of the page. But you need to choose the category "Experiences".
But if you don't know what you want to play, you can also search it on the homepage on "Recommended for you", "Survival" etc. Below we've listed a few top Roblox games for playing together.

How to Join a Game with Your Friend
If you are already inside "experience" then your friends can join you!
Go to the homepage.
You can see all your friends here:

3. Put your mouse cursor or a finger (if you are using a mobile phone) over the friend you want to join.
4. Now, press the "Join" button to join your friend inside the experience"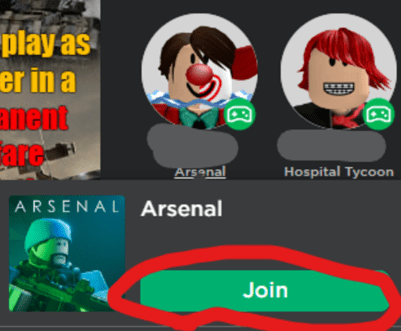 TOP-5 Roblox Games Experiences for Playing with Friends
Natural Disaster Survival
Description: Quickly, run around in circles! Your life depends on it!
Here you need to survive while there is some kind of disaster (toxic rain, earthquake, fire, and others). Try to make it until the end of the round unscathed.
https://web.roblox.com/games/189707/Natural-Disaster-Survival
🍕Work at a Pizza Place
Description: Work as a team to fulfill food orders. Use your work earnings to upgrade your house and buy furniture.
Here you can work with whoever you want! Even become the boss. And then, with the accumulated money, buy yourself a nice house and even go to a party or arrange it at home!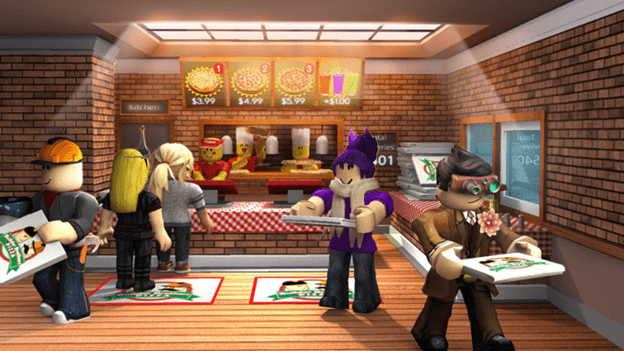 https://web.roblox.com/games/192800/Work-at-a-Pizza-Place
Isle
Description: You are brought here against your will. No one has ever escaped alive before. There is always something lurking behind objects. You need to find a way out.
Explore the island to get useful things to help you survive. Can you escape the island or get killed like everyone else?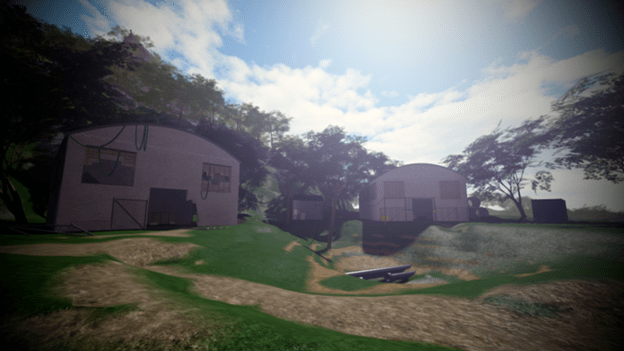 https://web.roblox.com/games/3095204897/Isle
Build a Boat for Treasure
Description: Build your ship and set sail for your adventure!
Build your ship and try to sail through the obstacles to find treasure. Buy chests so you have more blocks for future ships.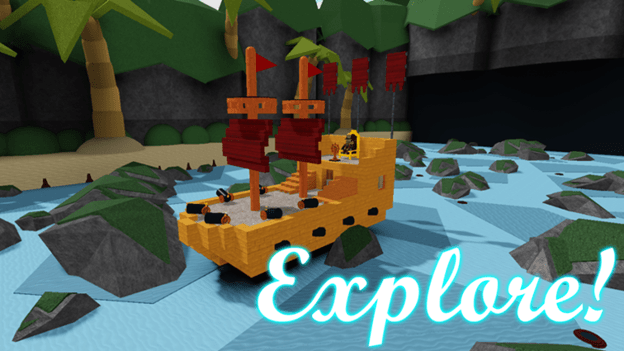 https://web.roblox.com/games/537413528/Build-A-Boat-For-Treasure
Super Golf
Description: Welcome to Super Golf! Play against others on a variety of exciting courses. Unlock cool rewards, customize your ball, and compete to be the best player!
 Compete with your friends and play virtual golf together! Try to hit the hole in as few strokes as possible. And at the end, the top 3 players will receive a prize!
https://web.roblox.com/games/4468711919/Super-Golf#!/about
That's all! Thanks for reading!